Adventure in America presents you: 7 of the most beautiful cities in Europe!
If you're wondering what the most beautiful cities in Europe are, you might be surprised to learn that it's a more popular question than you think.
Despite its small size, this continent is home to some of the most beautiful snow-capped mountain ranges, cities with some of the oldest and wealthiest histories and architectural wonders, stunning coastal towns, incredibly beautiful islands, hiking trails, many UNESCO world heritage sites, landmarks, and much more.
When you visit Europe, you will undoubtedly encounter several jaw-dropping moments, from Copenhagen to Seville, and from Lisbon to Moscow.
Prepare to be taken back in time by the charming cobblestone streets, medieval monuments, pizza, paella, pierogi, wine, mountains, marketplaces, and seaside villages – you might even feel compelled to relocate! Trust me, you'll like all these cities in Europe!
If you want to discover some of the most beautiful cities in Europe, keep reading!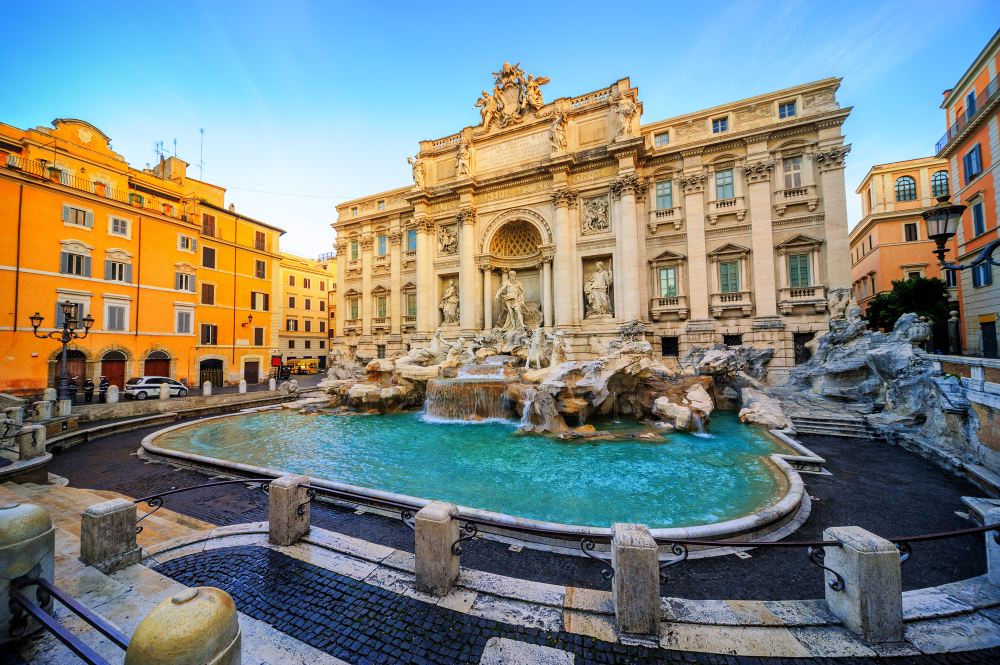 1. Rome, Italy
Visiting these cities in Europe sounds like a dream vacation to me! No vacation to Europe is complete without a stop in Rome, the capital of Italy. It's full of old ruins, historical monuments, and stunning landmarks, and it's unquestionably one of Italy's most beautiful destinations. The Colosseum, one of the world's new seven wonders, is also located in the Eternal City, making it a must-see location on any traveler's bucket list.
While you may visit Rome at any time of year, the best time to come is during shoulder season, while the weather is still moderate, but the people are lighter. As one of Europe's most intriguing and historically significant cities, you could easily spend weeks discovering all that Rome has to offer.
Even if you spend just one day in Rome, you must visit the Vatican City and see St. Peter's Basilica, as well as the Pantheon, throw a penny into the Trevi Fountain, and tour the Colosseum.
There are many other gorgeous cities in Europe, so keep reading to discover them!
2. Bruges, Belgium
Bruges is regarded as Europe's most beautiful city, surpassing Paris and Rome. Exploring Bruges is like stepping back in time to the 17th and 18th centuries, with historic stone and wooden structures filling the lanes, antique lanterns, and gorgeous flowers gracing the patios of residences.
At every turn, you'll be straining to soak in all of the beauty offered up at once as you stroll past the picture-perfect streets that all lead to the center of the old town. Prepare to be enchanted by more of the city's ethereal appeal as you meander through canals, medieval monuments, and charming cafés. What distinguishes Bruges is that the postcard-perfect ambiance of ancient times has been preserved.
Oh, and you can't leave Belgium without indulging in chocolates, waffles, beer, or Belgian fries – so sign up for a chocolate workshop or waffles workshop trip, which is strongly suggested to make the most of your time in this fantasy city.
These are the most fabulous cities in Europe! You'll see why in a second!
3. Amsterdam, The Netherlands
Amsterdam, the vibrant Dutch capital, is one of the favorite European cities of many travelers. Dotted with lively small buildings on each side of the canals, connected by adorable bridges and bicycles – Amsterdam is definitely one of the most beautiful towns in Europe that you should include in your schedule, especially if you are visiting for the first time.
You might easily get lost exploring the charming houses and canals that have earned it the nickname "Venice of the North", Whether you want to visit one of the city's famed coffee shops selling their many delicacies or enjoy the city through the amazing sights, it is worth spending at least two days, if not more, in Amsterdam.
Visit during the spring for beautiful weather to enjoy a tour of the gorgeous Tulips field. Sign up for a canal trip to see the city from a different perspective. The famed Rijksmuseum, the Van Gogh Museum, and the Anne Frank House are all must-sees for art and history buffs. Rent a bike and ride around the streets, taking in the sights and sounds of Europe.
Cities in Europe are some of my favorite destinations ever!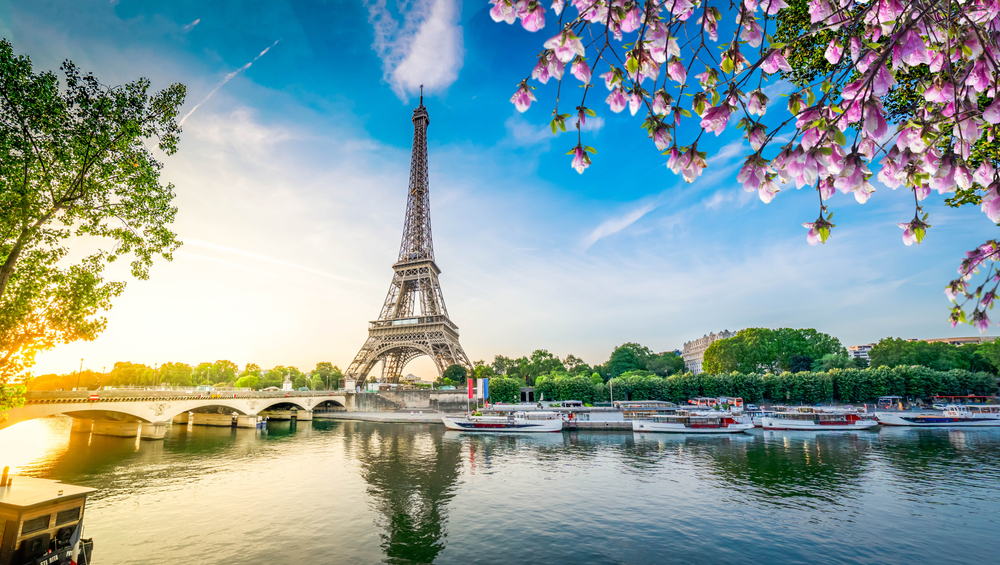 4. Paris, France
Paris – the city of lights, a city that besots its guests with romantic bridges, cruises, huge museums, cathedrals, fashion, and, of course, its most famous landmark – The Eiffel Tower – is probably among the top names that spring to mind when one thinks of the most beautiful cities in Europe.
Everyone can find something in Paris, which is why it is one of the nicest and most popular cities on the continent. You may discover museums, history, architectural landmarks, literature, art, fashion, shopping, nightlife, perfect-looking streets, lovely Instagram sites, or calm sunrises and sunsets here.
Not to mention the opportunity of taking in the splendor of the city while sitting in one of the charming cafés, sipping wine and nibbling on a baguette — the possibilities are truly limitless and you will almost certainly leave a piece of your heart in this beautiful city when you join a cuisine tour or a boat to soak in the twilight vistas in Paris.
Where would you like to travel next? Pick one of these stunning cities in Europe because you will be amazed by their beauty!
5. Barcelona, Spain
Barcelona, nestled between stunning mountains and an enticing shoreline, is undoubtedly one of Europe's most popular tourist destinations. Catalonia's capital is best known for the magnificent La Sagrada Familia and the numerous colorful and stunning works of Antonio Gaudi scattered around the city.
There are so many things to adore about Barcelona, from the stunning architecture to the delectable local cuisine! Walking around Las Ramblas and the Gothic Quarter, appreciating the distinctive architecture of La Sagrada Familia, seeing Casa Batlló and Casa Mila, and watching the sunset in Park Güell are all must-do activities when visiting Barcelona!
If you have more time in the city, you may head up to Mount Tibidabo for a great day at the amusement park and a beautiful panoramic view of Barcelona. Barcelona is so popular with tourists; it is normally fairly busy during the summer. If you want to avoid the crowds, attempt to visit Barcelona during the off-season.
What do you think? I believe that Barcelona is indeed one of the most beautiful cities in Europe!
6. Budapest, Hungary
If you're searching for stunning architecture, fairytale castles, world-famous thermal baths, funky ruin bars, and delectable cuisine – all at a reasonable price – Budapest should be at the top of your Europe bucket list straight away.
Spending a weekend in Budapest allows you to see the most famous Hungarian sites, such as the Hungarian Parliament, Buda Castle, and the Fisherman's Bastion, which is unquestionably one of the most Instagrammable spots in Budapest.
Taking a walk along the Danube River and viewing the gorgeous structures rising on both sides will be an amazing recollection at any time. If you are visiting Budapest for the first time, try to stay in or near the city center (District V-VI-VII), which is unquestionably one of the finest spots to stay in Budapest for sightseeing.
Budapest is one of the best cities in Europe, trust me!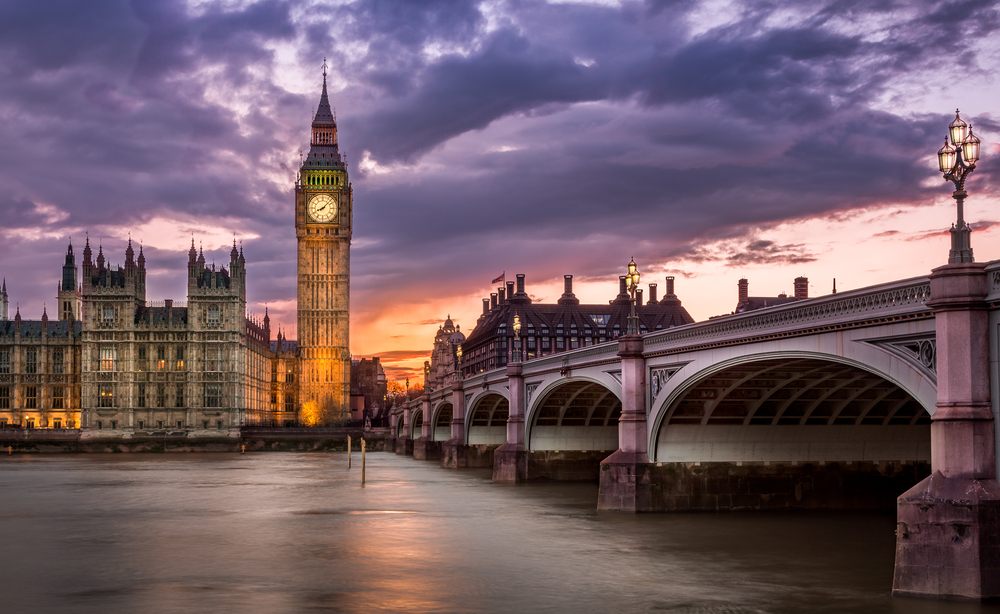 7. London, United Kingdom
London is one of Europe's most famous and well-known cities, attracting millions of visitors each year. London, home to the British royal family and numerous historical buildings should be on everyone's European bucket list.
When visiting London, seeing Big Ben and the Houses of Parliament is a must, and no London bucket list is complete without viewing the Tower Bridge and riding the London Eye. Aside from historical sites, London has a plethora of one-of-a-kind activities. If you're a Harry Potter lover, you must take a Warner Bros. Studio Tour to see the wonders of the Wizarding World.
You may also go to the Madame Tussauds Wax Museum and the London Dungeon, or see a show at one of London's famed theatres. While you're in town, don't forget to sample a traditional English breakfast and fish and chips!
If you want to visit these beautiful cities in Europe but want to travel light, a carry-on might be exactly what you need! Check out this offer! It's going to make packing and traveling way easier! Which one of these cities in Europe is your favorite? I can't decide! Have you ever visited any cities in Europe? Leave your recommendations below!
Read also: This Woman Lived in Florida for 20 Years; Here Are Her Top 7 Tips for Tourists