Often called the Sunshine State of America, Florida is definitely one of the most famous vacation destinations in America. People come here from all over the world to enjoy the lovely beaches, theme parks, parties, and so much more. Not only is the climate pleasant and warm all year, but the vibe here is pretty hard to beat.
While the Internet is full of what to do and not do when it comes to going to the Sunshine State, we think the best Florida travel tips are the ones from locals. So we talked to Sarah, one of our readers who was born and raised in Orlando, Florida. She spent 18 years soaking up the local charm before relocating to Tallahassee.
Sarah has traveled all across the state, from the Florida Keys to the panhandle, for 22 years, so it's only fair to see that she has every right to share some of the best Florida travel tips with us.
Without further ado, here are some things tourists should know before going to the Sunshine State!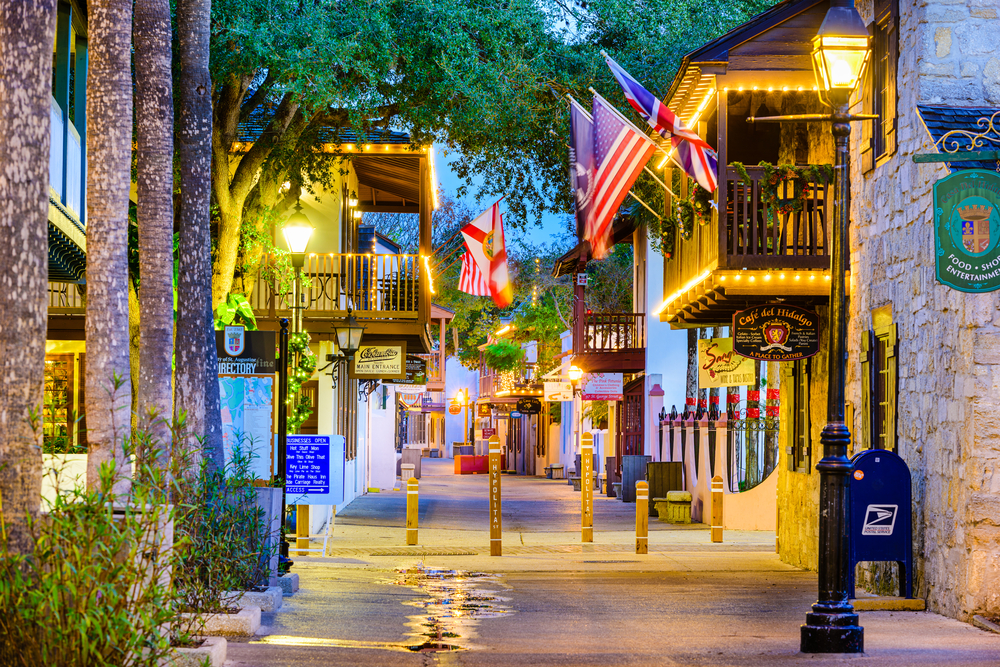 1. Visit the smaller, less-crowded beaches for a genuinely authentic coastal vibe
When it comes to experiencing the coastal vibe, almost every list of Florida travel tips mentions Siesta Beach, Clearwater Beach, or Daytona Beach. While every beach in Florida will do well to offer you the chance to soak up the sun and take a lovely swim, Sarah recommends avoiding those popular spots if you'd rather relax while enjoying the silence.
According to the Florida Department of Environmental Protection, there are about 825 miles of beaches across the Sunshine State, so feel free to explore all the charming, smaller coastal haunts the place has to offer.
Some smaller beaches, like Gasparilla Island, which is located in Southwest Florida, have amazing fishing nooks and are the quintessence of calm since they don't get the same foot traffic as more popular spots like Sunny Beach.
By the way, here's a book where you can find many more Florida travel tips!
2. Amusement parks are always a must, but there are other less expensive places to visit
One of the most common Florida travel tips is to visit at least one of many amusement parks the state offers. Even if you're not into this kind of stuff, a short trip definitely is worth.
Sarah grew up 25 minutes away from Universal Studios Orlando and Disney World, the two main amusement parks in the Sunshine State. Like some locals, she suggests skipping the parks amid soaring admission prices and going to other attractions that are a bit more economical instead.
Besides amusement parks, you can branch out to attractions like beautiful golf courses, airboat tours in the Everglades, exciting nightlife, and a plethora of shopping centers.
3. Florida is packed with rich history and natural wonders, so consider adding adventure to your visit
Next on our list of Florida travel tips is a piece of advice most locals would give to first-time visitors. The Sunshine State has over 80 distinct ecosystems and is known for its unique biodiversity and gorgeous views. Moreover, Florida is the only state in the US with an extensive shallow reef system.
So, one of the best Florida travel tips is to discover marine life at aquariums like the More Marine Laboratory & Aquarium in Sarasota or see the manatees at spots like Blue Spring State Park in Orange City.
For history buffs, Sarah suggests visiting St. Augustine or the Kennedy Space Center in Cape Canaveral. She also points out that the Florida Keys deserve a special mention. Sitting at the very bottom of the state, the place has unparalleled views.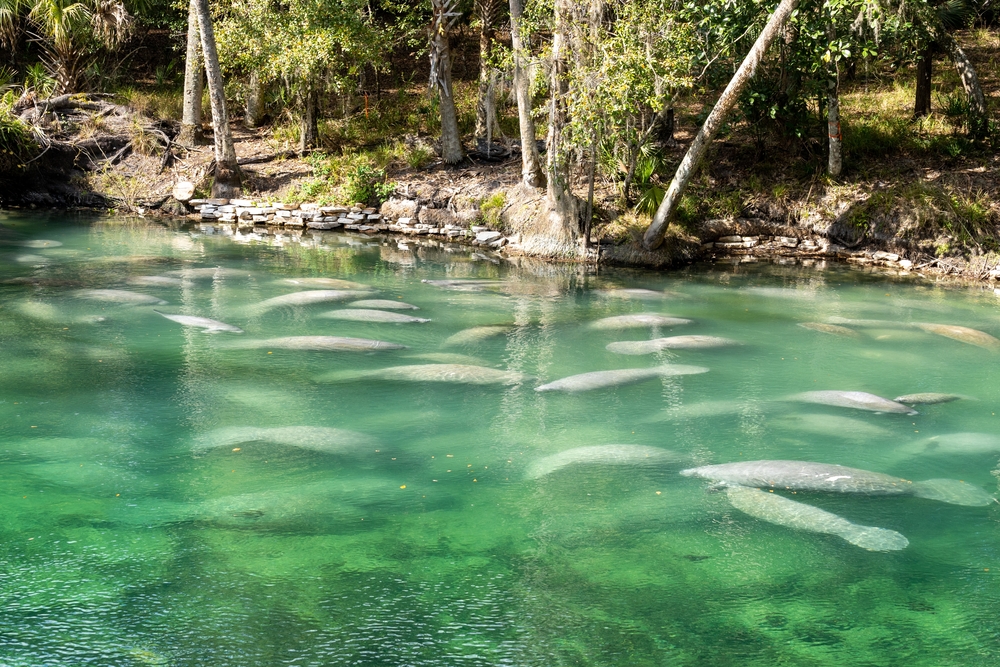 4. Don't interact with the wildlife
Some Florida travel tips on this list are meant to make your whole experience more enjoyable and beautiful. Other tips, on the other hand, are to keep you safe.
According to the USDA, the Sunshine State is one of the most biodiverse places in the country, so it's no wonder that locals feel protective over the creatures that reside there.
Tourists may be tempted to touch the manatees or sea turtles, but they shouldn't. Manatees, marine turtles, and other critters are protected under the Federal Endangered Species Act.
Sarah also recommends not getting too close to wandering gators or sharks. In April 2022, Tampa Bay local news station WTSP reported that encounters between humans and local wildlife can easily turn deadly.
So, make sure you add this one to your list of Florida travel tips.
Keep reading to discover other Florida travel trips!
5. Sarah thinks Miami and Orlando aren't the only cities worth visiting in Florida
Almost every list of Florida travel tips mentions Miami and Orlando as the best places you should visit while in the Sunshine State. While the credit these two cities get is rightfully due and they are welcoming places with unlimited sunshine, Florida has over 400 cities, towns, and small villages, each with its own vibe and style.
Sarah mentions Tampa's Ybor City neighborhood as a favorite of hers when she's craving delicious Cuban food. The place is also known for its wild chickens, and only 30 minutes away from Tampa, in Plant City, is the annual Strawberry Festival.
You're a NASCAR fan? You'll have the chance to stop by the Daytona International Speedway if you're in Florida during race season. Sarah says you don't have to be a race fan to be spellbound by the race track located in Daytona Beach.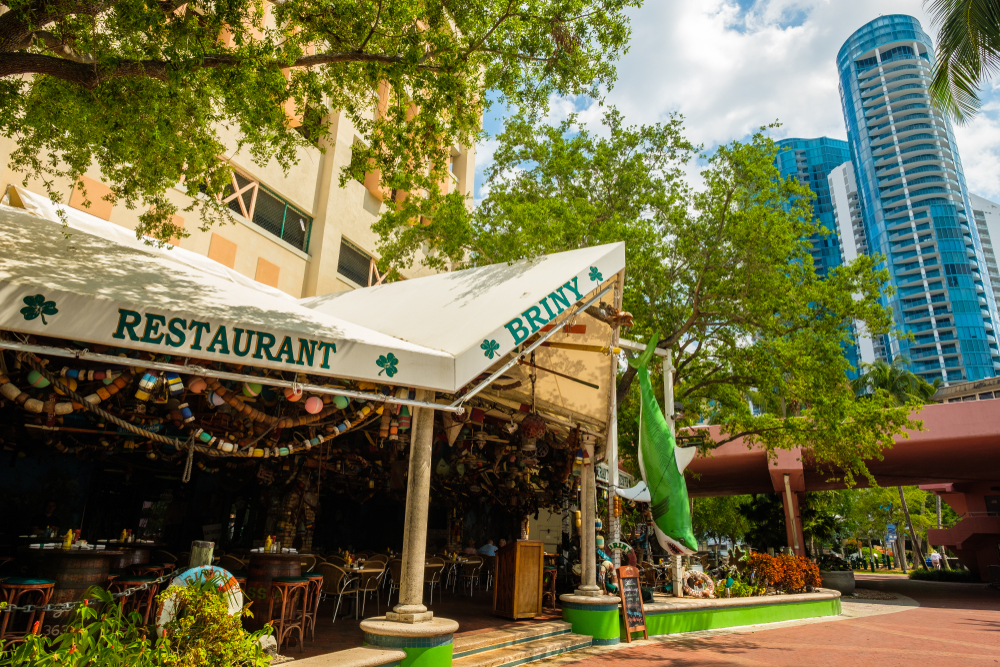 6. Opt for local restaurants
Next on our list of Florida travel tips, Sarah recommends choosing to eat at local restaurants for an authentic vibe. The Sunshine State is a culinary melting pot with people from all over the globe, so feel free to ditch the fast-food eateries and instead opt for local favorites.
After a long day of visiting one attraction after another, you may be tempted to go for a quick McDonald's run, eat something, and head back to the hotel to recharge your batteries for the next day of exploring. Although this may sound great, you'll miss out on the diverse culinary scene.
While some Floridians may deny this, the Sunshine State has delicious southern eats, especially in northern and central Florida. Also, the state's proximity to the Caribbean and Latin America means plenty of cuisine.
Sarah also told us there's a neighborhood called Mills 50 in Orlando that was once called "Little Vietnam" due to the Vietnamese eateries and stores. So, if you're in Orlando and you love Vietnamese food, include this on your list of Florida travel tips too.
And Public subs—or "Pub Subs—are a southern staple. According to Sarah, there's no way you won't love them. Any counterstatement goes in one ear and out the other.
7. Attention, traveling spring breakers! Florida isn't a free-for-all playground
Last but not least on our list of Florida travel tips, we have something that may concern college students. Every spring, hordes of young fellas congregate in South Florida to enjoy the vibe and party like crazy.
While most Floridians understand the impulse (who wouldn't want to spend a wonderful week in Miami?), that does not excuse misconduct or the influx of trash left behind after a night of partying.
From disturbing the public to littering, some tourists go to Florida to lose inhibitions but forget that people live there. As a result, some local governments, including Miami Beach, enacted new rules and imposed curfews to curb out-of-control spring breakers.
If you liked our list of Florida travel tips, you may also want to read Tired of the City? Find Peace in These 10 Breathtaking Places.