Did you consider any of these spontaneous getaways?
All of us have felt the need, and deserve a break, from time to time! Be it that you have been working really hard at your job that the period you've been going through has been difficult, or even if your schedule is just packed, you deserve to treat yourself!
We're all in need of a breather and recharge our batteries: this is where spontaneous getaways come into the picture!
Think about it as a weekend trip, and you don't have to plan much for it. You can keep some locations in mind and just pack your essentials, get your friends, partner, or family on board, and just leave for the weekend.
This way, you can visit places you might have not visited before and get a first impression!
There's no need to go on a full-blown vacation just to recharge and rest, so you can combine relaxing with visiting new places easily!
And there're plenty of places to visit here in the U.S. but there are also a few accessible, gorgeous places you can drop by in Canada, Mexico, or the Caribbean.
We tried to make a list of places that are guaranteed to bring about your wanderer spirit and put you in the mood for a spontaneous getaway!
Let us know which one is your favorite or if you have any destinations you think are worthy of a weekend adventure!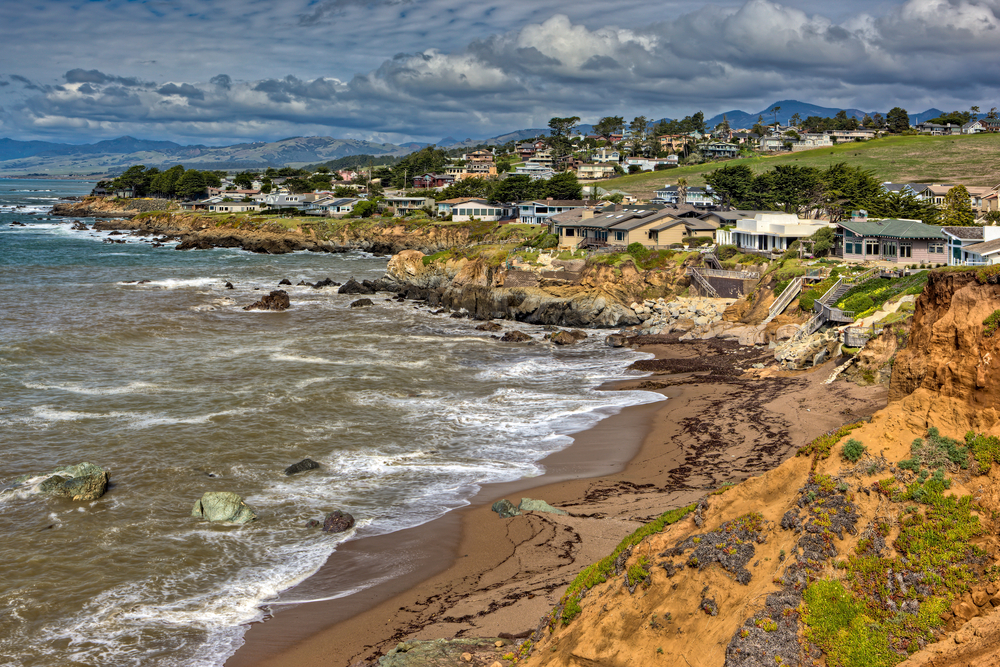 Spontaneous Getaway For Some Sunshine: Cambria, California
Los Angeles and the wineries might get all the clout when it comes to vacations in the sunny state of California, but there's more to this state to explore than those areas! Cambria is a classic spontaneous getaway location, perfect for anyone looking to unwind.
People from the cities around this seaside village make the best of its quaint downtown and shopping area. And who says you cannot be one of them?
Moreover, you can explore their many beaches and partake in some of the outdoor activities they have, all the while enjoying the breathtaking scenery!
You can always book a visit to the world-famous Hearst Castle or explore the village by bike, potentially seeing a sea elephant colony. So truly, what is there more to want from a quick weekend vacation?
A Fiesta-Themed Spontaneous Getaway: Albuquerque, New Mexico
If you haven't given Albuquerque a visit yet, you're truly missing out! Not only is it the hot air balloon capital of the world, but this amazing city is well known as an amazing spontaneous getaway location due to its accessibility and how affordable it is.
It is ideal if you want to go on an adventurous weekend trip and hop on a ride with a hot air balloon. And you don't have to wait for the annual Albuquerque International Balloon Fiesta to do so.
The city is known for its superb balloon flight weather, as it lasts all year round, so you can always skip the crowd if you don't want to participate in the Fiesta.
A Modern Spontaneous Getaway: Madison, Wisconsin
There's nothing more American than Madison, Wisconsin! With its strong dedication to preserving the arts and a growing cultural scene, it's the place where we are proud of all our local artists.
Designed in a modern architectural style by the American Architect Frank Lloyd Wright, anyone can find something to do here, from museums and art galleries to biking trails and a few lakes to hike around!
The four-season weather is perfect as no matter how many times you come to the city, you will be able to enjoy it in different seasons, all with their own unique charm.
Madison is the perfect spontaneous getaway destination for the more artistic souls!
Spontaneous Getaway All Year Round: Burlington, Vermont
With just a short flight from Boston or New York City, the city of Burlington can be at your fingertips in a matter of hours! Choose this amazing destination in all seasons, as this little piece of New England shines no matter the weather.
From art to enjoying peaceful nature, Burlington is the ideal spontaneous getaway all year round.
You can choose to visit some of their highlights, which include the gorgeous Church Street Marketplace, the pedestrian street which is full of local shops with unique items that could make a spectacular gift for a loved one, or even pay a visit to the Foam Brewers!
Every weekend is full of live music and you will definitely have a great time tasting the local beers: they're specifically chosen for the season and based on current inspiration so you might never find the same selection again!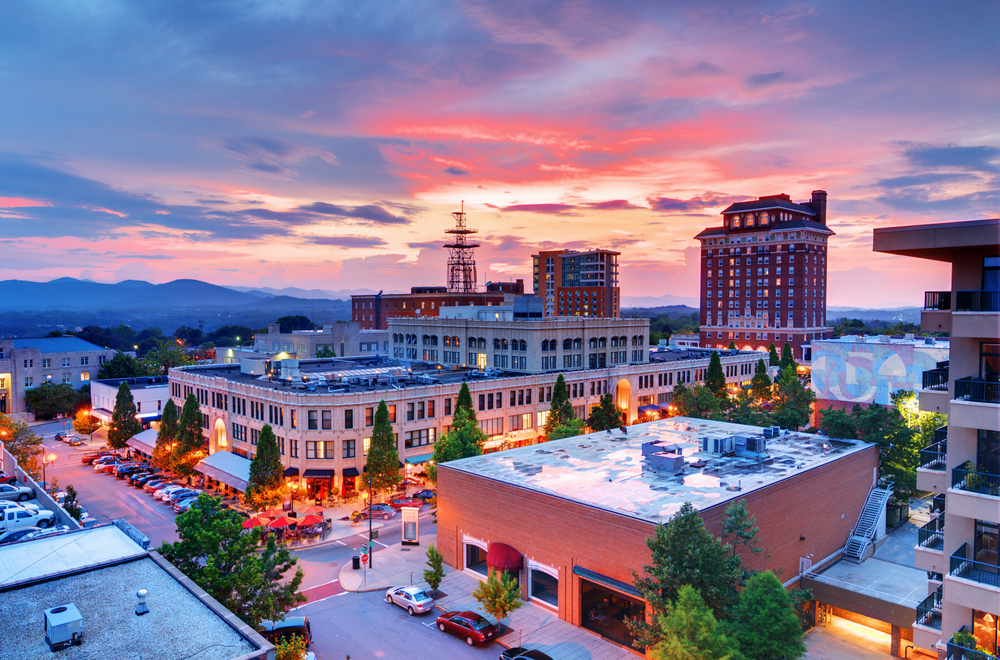 Spontaneous Getaway For History Lovers: Asheville, North Carolina
Known for its historical architecture and amazing art scene, Asheville is located in the heart of North Carolina's Blue Ridge Mountains.
While it may be thought of as being frequented by snobs by some, the place is more recognizable for the craft beer scene, tasty foods, and gorgeous tourist attractions.
If you choose Asheville as your relaxation oasis for a spontaneous getaway, you have to visit the Biltmore estate, considered the town's crown jewel, which was built all the way back in 1895 by George Vanderbilt. Or you could visit the golf course or any of their relaxing spas.
Either way, you will definitely have a refreshing time here, all one might need to recharge!
Best Spontaneous Getaway for Hikers: North Conway, New Hampshire
Hidden away up in the mountains and surrounded by forests, North Conway is everything any of us hiking enthusiasts wished for!
Located in the heart of Mount Washington Valley, it places this town in the best spot for hiking excursions and even for photography enthusiasts: leaf peepers make sure to never miss North Conway for their leaf viewing tours.
You can take some of the most amazing pictures here, and the foliage is just part of what makes this town so amazing. We cannot forget the vintage trains and the possibility of hopping on a Moose Bus Tour, where you can spot a moose safely as often as 98% of the time!
North Conway is the best spontaneous getaway location for all hiking and forest enthusiasts, as there's always something to do here all year round!
Be sure to grab your hiking shoes for this one!
Spontaneous Getaway To A Beach Town: Block Island, Rhode Island
If you're looking for the best getaway when it comes to laying low and just living in the moment, then Block Island is the place for you!
This island is just a quick ride away from the mainland on the ferry and you will find yourself transported back to simpler times: the island is picturesque and you will find that quaint shops and family-run businesses run the world there!
There are many locals from Rhode Island who come over here in the summer to get the best of the New England beach town. But this doesn't mean you have to wait until it's sunny to pay the island a visit!
You can come at any time and enjoy this silent oasis, catch all the beach sunsets you can, and let the calming sound of the waves wash away your stress.

Relaxing Spontaneous Getaway: Cabo San Lucas, Mexico
It may seem like going to Mexico for a spontaneous getaway is out of reach, but if you are a Californian you know that not to be true! Cabo San Lucas is less than three hours away from LAX and a very easy drive!
You could be there to dip your toes in the sea and relax on their amazing beaches in almost no time!
There's nothing like spending a weekend relaxing in this beautiful sunny city. And if getting a tan on the beach is not your cup of tea, don't worry!
There is plenty to do there, from admiring the local colonial architecture to hitting their restaurant scene to try their authentic dishes! The local culture is vast and there are a lot of things to do, for everyone.
You can always just talk to your accommodation there as they are sure to give you suggestions and you can always count on going scuba diving or sunset sailing! Just keep your mind open and take all the opportunities you have to make the most of your time!
Spontaneous Getaway For Some Fantastic Meals: Austin, Texas
Truly, if you want to get a taste of Southern hospitality, you should definitely hit up Austin. Not only is it a very well-known destination for people who love to party or for bachelorette parties, but there is actually way more to it than just that.
The city is known for being one of Texas's most creative and music-filled places!
Moreover, you can spend the weekend enjoying all the delicious food and craft beer, while you can stop from place to place to enjoy live country music.
The place is a haven for everyone who is a foodie or an artist and you will definitely have a ton to do: from visiting the city's most famous restaurants to spending the day going on hikes through the parks, there will be no room for you to feel bored.
You can even go on bike rides around the lake or even swimming!
Give Austin a chance! And let nature and the lively welcoming city recharge your batteries when you choose it as a wonderful spontaneous getaway!
Make sure you check out these picnic locations if you're looking to plan a romantic afternoon on your next vacation!