What Does YOUR Travel Bucket List look like?
Creating a travel bucket list can be tricky! The world is full of unique spots to visit…and of course, you might still be holding off on international travel.
It would be easy to put together a bucket list of amazing cities that are off the beaten path or a list of the coolest small towns or up-and-coming destinations.
But for this article, we went back to the basics: What are the top destinations everyone should see in this lifetime, even if the places are already heavily visited? Well, we've narrowed it down to 8 locations you CAN'T miss!
Can't decide where to head next? Plan your sightseeing with our list of the best bucket list destinations in the world!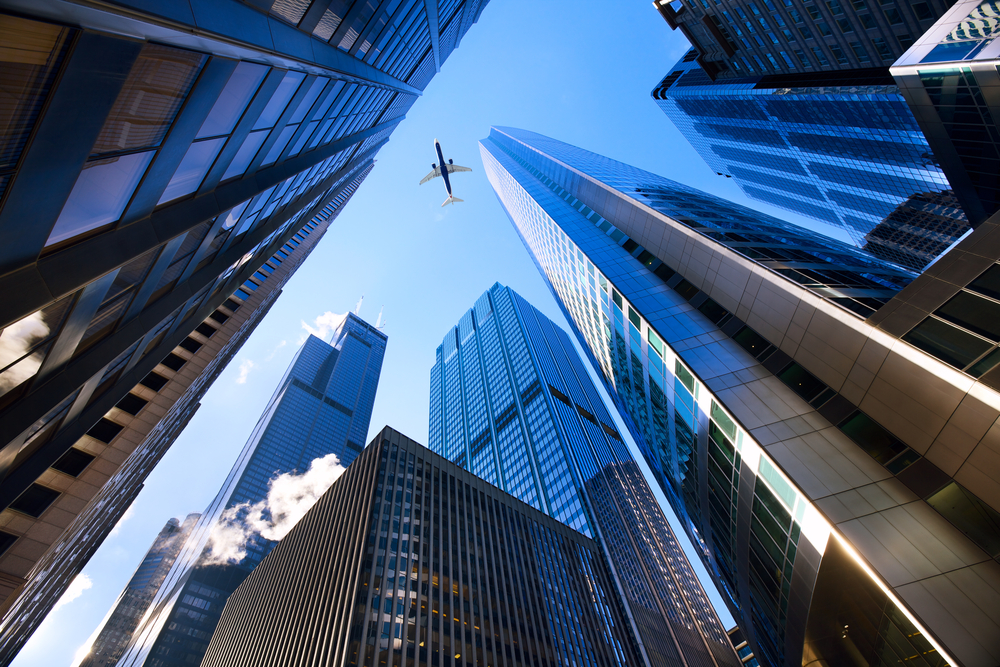 Stand On The Glass Balcony Of Willis Tower- Chicago, IL
No trip to Chicago is ever complete without a visit to the top of the tallest building in the Western Hemisphere and The Ledge at Skydeck Chicago! Treat yourself to a "one-stop Chicago" experience on your journey to the 103rd floor.
At this bucket list location, you'll be greeted with 360-degree spectacular views spanning up to 50 miles and…1,353ft straight down!
If you "Dare to Stand Out" on The Ledge – the glass balconies extend 4.3 Feet outside the building providing a thrilling, once-in-a-lifetime experience!
The entrance cost is about $20, and we suggest going early in the morning because unfortunately there are always many people.
They don't have any control or lines to go into the balconies, which makes it very difficult to get a good pic without strangers around you.. but it's still worth it, the views are amazing, and the sense is a bit scary, but very fun!
Sit On The Edge Of Trolltunga Cliff- Norway
Trolltunga cliff looks like a protruding tongue of a huge fantastic character. It hangs over Lake Ringedalsvatnet with surrounding rocks covered with tiny islands of snow, moss, or yellow-greenish grass. It seems that time has stopped at this stunning bucket list destination.
When you sit on this cliff, the panoramas will enchant you. That's why this fabulous place has stolen the hearts of many romantics and adventurers worldwide. You can visit the area and see this exceptional place free of charge.
But unfortunately, the only downside is that you'll need to get to the nearest parking lot to leave your car there, then prepare a lot of patience and endurance…you'll have to take a five-hour walk to the sight! But don't fret! We promise the view is worth it!
Stay In A Water Bungalow- Maldives
The incredibly scenic environment of these tropical islands attracts over 1.3 million tourists every year and can probably be found at the top of everyone's bucket lists!
This is the perfect spot to find sugar-refined white sandy beaches, clear sky-blue waters, and lively coral reefs. The tropical paradise lying amid the Indian Ocean is a fantastic place to sit back and relax.
Undoubtedly, the beach huts and water bungalows are immensely popular in the Maldives. You can find a large number of water bungalow resorts in this tropical paradise, and they all fall under the 4 and 5-star categories.
It can be hard to find the best among them. If you visit the Maldives with your special someone, choose one of the Water Bungalows for an ultimate luxury holiday experience!
Stay In A Glass Igloo- Finland
Made entirely out of snow and ice, in this bucket list destination, you can find ice hotels that promise to take your breath away with their enchanting beauty. Among the most famous is Finland Glass Igloos.
It offers unconventional rooms built on snow, along with sleeping bags and shared bathrooms. A few of the rooms also have glass ceilings with wake-up services for when the northern light flares go up.
The thrilling atmosphere is further completed by its snow-and-ice restaurant and bar. The hotel also features a log restaurant with a fireplace and traditional saunas. This sounds like the perfect destination for snow bunnies!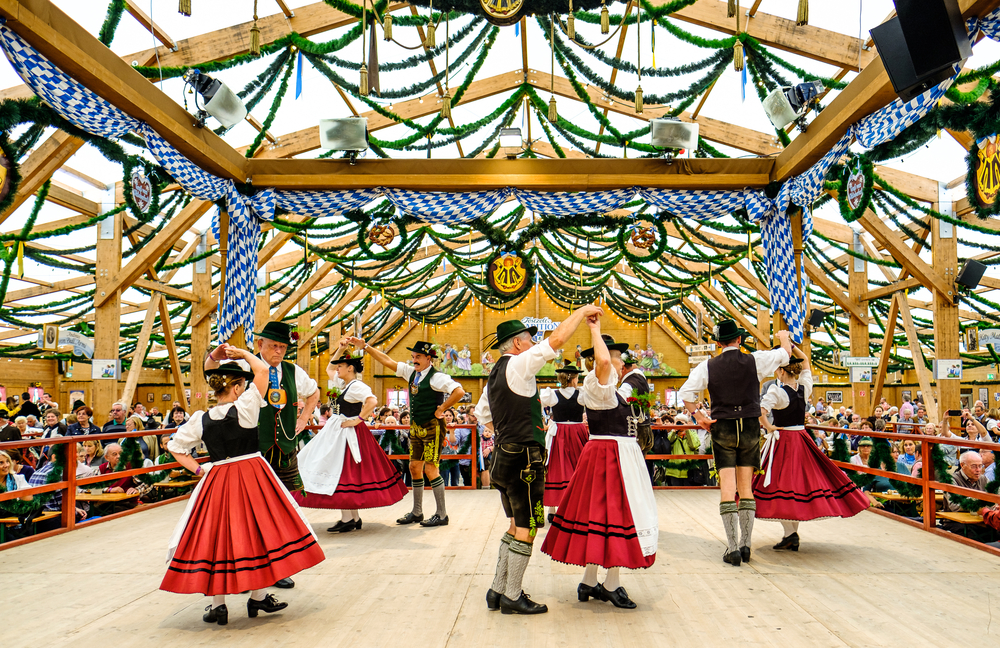 Have A Drink At Oktoberfest- Munich
Munich's Oktoberfest was created in 1810 as a horse race to honor a royal wedding. But everyone enjoyed the drinking aspect a lot more and had such a great time that they decided to do it again the following year.
The horse race has now become a part of history, but the beer clearly hasn't. Oktoberfest is officially the world's biggest party drawing nearly six million visitors annually to southern Germany. And there's a good reason Oktoberfest is on many people's bucket lists.
For starters, it's millions of people drinking massive amounts of beer and singing songs to which no one knows the words. It's got everything you could ask for from a vacation/festival/honeymoon/Tuesday night/etc.
Just fill any occasion into that sentence, and Oktoberfest fits in it. Just retired? Perfect! What a perfect place to sit around and drink beer until the end of time!
Experience Medieval Times- Sighisoara, Romania
Going to Sighisoara can be compared to stepping back in time. This tiny city in Romania offers a priceless look into the Medieval Ages, vampire folklore, and the story of the real Transylvania.
At the heart of the city is the Citadel, which is well-preserved and stands as an ode to the early residents that made the city what it is today.
While the area has all the modern amenities, its historic heart seems frozen in time, allowing travelers to experience all the sights on foot. As you wander, you'll find impressive architecture, fortresses, and towers that magnify Sighisoara's envious position within Transylvania.
And beyond the home of "Dracula," clock towers and churches are a fantastic base to explore the rest of a region wealthy in culture and legends.
This small medieval city of winding cobble-stoned streets, steep stairways, and hidden squares should definitely be included on your travel bucket list.
Experience True Southern Charm- Charlestown, SC
There are lots of reasons Charleston should be on your bucket list. Starting with family vacations to weddings to getting a real sense of what "Southern Charm" really means.
This city is one that's rich in history, culture, magnificent dining, family-friendly attractions, and watersports. But if all that sounds like too much for you, it's also great as a relaxing escape under the sun.
For many, it represents the spiritual connection with the ocean as they surf the waves, the historical setting of where the first shots of the American Civil War were fired, festivals, boating, golf, or just a few days away to enjoy a few carriage rides and a beautiful sunset.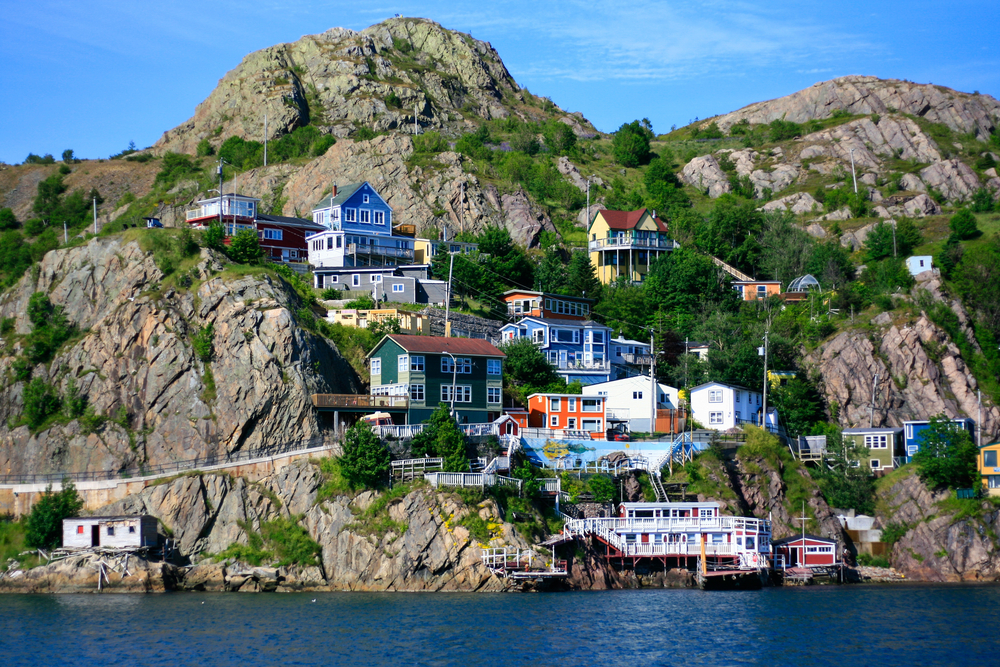 Sip A Glass Of Wine In St. John's, Newfoundland- Canada
With incredible food, plentiful wildlife, and inspiring scenery, St. John's is the ultimate addition to your bucket list. It offers a fantastic array of architecture and is most famous for its stunningly colorful waterfronts. But that's not all.
It's also got towering icebergs, hundreds of humpback whales, and a flourishing food and drink scene- whatever you're looking for from your next getaway trip, make sure St. John's is somewhere on your radar.
The dynamic city sits on Canada's most eastern edge and is an all-around wild world of epic scenery and multicolored encounters.
We're sure that no matter which of these "bucket list" locations you choose, you're sure to have a magnificent time. So be sure to leave us a comment to let us know of your adventures…and don't forget to snap a few pics while you're at it!
Don't have a camera? We recommend this Panasonic LUMIX FZ80 4K Digital Camera from Amazon!
And if we haven't convinced your adventurous side, we've got many more great locations for you to add to your bucket list. Starting with: These 9 Magnificent Bluest Waters Worldwide Are Beckoning You