When was the last time you took a beach vacation?
Who doesn't love lying somewhere on a tropical beach? Here at Adventure In America, hitting the sand isn't just something we daydream about when we're bundled up in layers of clothes and puffy jackets or huddled for warmth on subway platforms.
And trust us, we do spend a lot of time thinking about warm rays of the sun and rolling surf during winter. For us, it's a year-round affliction.
Lucky for us, there are more beaches than days of the year in the world, which means that we can get our sand and sun fix and keep that sun-kissed skin glowing throughout all the 12 months of the year.
And, in case you've been having trouble picking out the perfect beach vacation (after factoring in prices, wildlife sightings, high humidity, hurricane seasons, and heavy tourist traffic), we've come up with this nifty beach-for-every-month guide to get you on the best beach at the most promising time.
So what are we waiting for? Let's see which beach vacation January has to offer!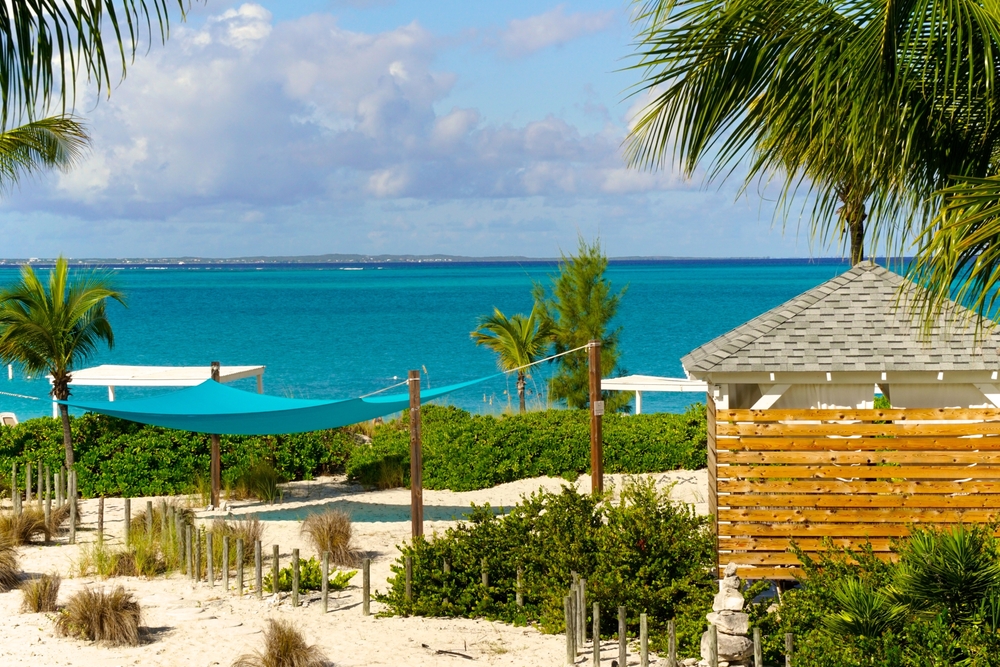 January: Grace Bay in Providenciales, Turks & Caicos
Start off your new year right on the crystal clear mesmerizing blue waters and white sand beaches of the beautiful Grace Bay area in Providenciales.
Throughout January, the Turks & Caicos Islands' temperatures stay pleasantly low in the 80s, the sun always shines bright, and the conch salads are simply scrumptious.
Even though many of the locations on our list take place during the less crowded and more budget-friendly shoulder seasons, January is right in the middle of Providenciales' prime tourist season.
This means you'll have to share the sandy beaches, and you'll be shelling out some high-season rates. But, considering the location, we think it's worth it!
Now let's see what beach vacation February brings!
February: Florida Keys
The Florida Keys is the ultimate February beach vacation featuring charming small towns, great shopping, live music and entertainment, and plenty of ocean and beach adventures for Caribbean-style relaxation.
Because of the fact that the ocean borders the island chain by a living coral reef, you get a natural barrier preventing the development of traditional beaches.
But the ones that ARE here deliver warm waters, smooth sand, and plenty of fabulous swimming and snorkeling opportunities, especially at the Florida State Parks, including Bahia Honda State Park and Fort Zachary Taylor.
About midway down the Florida Keys chain, you'll find Islamorada, which offers fantastic waterside lodging options, including Cheeca Lodge & Spa, one of the island's most iconic properties geared primarily towards families.
The 214-room property has waterfront suites, public spaces, pools, and lush outdoor landscaping that perfectly capture the charm of the Florida Keys while at the same time showcasing the property's rich history.
Wanna know what fabulous beach vacation March has to offer? Click to get to the next page!
March: Punta Cana, Dominican Republic
If you've never been to Punta Cana, now's the time to go exploring! It has some of the most spectacular stretches of beach, and we recommend visiting this slice of heaven in March, right when everyone else is starting to head back home.
Temperatures in the Dominican Republic are swimsuit-friendly all year-round. Although when you start arriving toward the beginning of summer, you risk vacationing with a hurricane.
March is the perfect time for the Dominican Republic because you'll find slightly lower costs, wonderful weather, and a comforting absence of tropical storms.
And since we're on a roll, can April offer us a better beach vacation?
April: Maldives
Travel experts believe that spring is the best time of year to experience the amazingly scenic Maldives, the tropical nation south of Sri Lanka that the brilliant turquoise Indian Ocean surrounds.
December through March is its high season, but you'll get great weather in April, with temperatures in the mid to high 80s.
The islands are also less populated with tourists, so there's more opportunity for visitors to take advantage of fun water activities like diving, snorkeling, and surfing. Speaking of snorkeling, this time of year is excellent for this activity.
Calmer waters make for ideal visibility. You can see a variety of coral reefs with several marine ecosystems in and around them. This is also the perfect time to watch for sea turtles, whales, mollusks, manta rays, whale sharks, crabs, and dolphins.
Keep going! Don't choose your beach vacation yet, we've still got a long way to go!
May: Great Barrier Reef, Australia
Sick of the sand yet?… Me neither! But after spending the last couple of months on the sands, we figure it's probably a best bet to get you underwater. So for May, we recommend heading to a beach vacation area that's so big you can see it from space!
May is also an excellent time for Australia's natural wonder, the Great Barrier Reef, because temperatures are just perfect (between the 70s and 80s), and rain tends to be scarce around this time, which makes for the best possible diving and snorkeling conditions.
Plus, did you know that you can grab crabs off the beach back in Cairns and cook them up for dinner?
We're at the halfway mark! Check out our beach vacation option for June!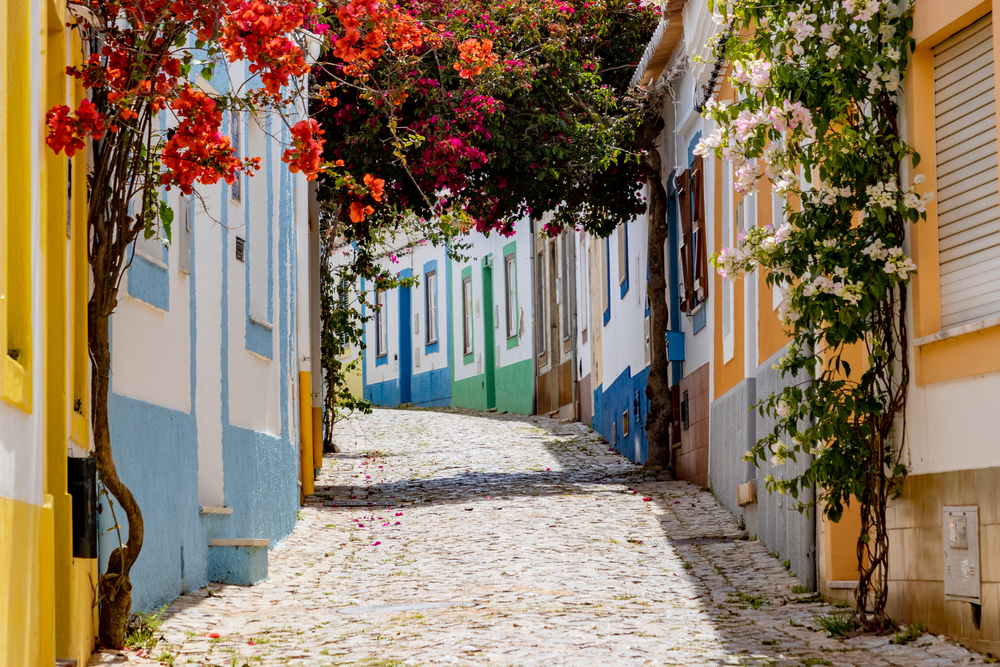 June: The Algarve, Portugal
What do you think the best beach in all of Europe is? According to "Best of Europe" magazine, Carvoeiro Beach is the clear winner.
You can find this beach vacation in Portugal's enchanting Algarve region, which boasts scenic fishing villages, hidden caverns, charming seaside restaurants, and clear turquoise waters. The best time to visit is in early June when the sun is shining.
You'll also avoid the scorching heat and droves of late summer visitors. Stay at the Tivoli Carvoeiro Algarve Resort, a newly renovated hotel set on the clifftop of Vale de Covo, which boasts picturesque views over the Atlantic Ocean and rejuvenating ocean breezes.
Plus, there's an incredible pool with views over the sea and easy access to the sandy beach. Bonus Tip: Portugal offers fantastic value for your buck. Even the 5-star Tivoli offers rooms starting at less than $150 per night.
Now that we're right in the middle of summer, forget your local pool and check out July's beach vacation!
July: Elbow Beach, Bermuda
Finding a Caribbean beach vacation to just flop down on in the middle of summer, also known as the middle of hurricane season, can seem like an impossible feat. But we've got your perfect solution: BERMUDA!
Even though technically, all the islands in the Atlantic are on hurricane watch during this period, Bermuda's northern position and protective reefs make it a more secure and sunshiny option for those mid-summer beach getaways.
But be aware that prices also soar during this time, and finding an affordable hotel can be a more challenging part of this plan. Fun Fact? Elbow Beach even appeared on an episode of "The Sopranos!"
Just when everyone's headed back to work, you'll be heading for August's beach vacation!
August: St. Lucia
You don't have to look any further than St. Lucia to unwind in an exotic tropical paradise. This island's decades-old tourist industry is well-developed yet not overdone. It also doesn't have the hustle and bustle of its Caribbean neighbors.
You can spend August satisfying your sweet tooth because you've hit the jackpot with St. Lucia's Chocolate Heritage Month. This island produces some of the world's most sought-after chocolate. In fact, a third of it is used in treats made by Hershey's.
Choose to stay at The Landings Resort and Spa, where the 70 privately owned, airy, and luxurious bedroom suites are elegantly appointed and have sufficient room for families.
August is also the perfect month to visit to view coral spawning: The once-a-year occurrence is among nature's most astonishing and rare performances.
Visitors staying at Anse Chastanet in St. Lucia at the end of August can see this marvel because the natural wonder occurs right off the resort's private beaches.
Schools start soon. But while others prepare for chaos, you're busy packing for September's beach vacation!
September: Barcelona
Barcelona combines culture and beaches all rolled into one. You'll have just a short ride from the city's center to Barceloneta Beach. The two-mile stretch of golden sand is regarded as one of the best beaches in Spain.
Even though September is considered the off-season, that's when temperatures can climb up to 80 degrees, making the waters just right for swimming.
You can do a wide range of activities, including beach tennis, volleyball courts, lounge chairs, umbrellas, showers, and changing rooms. This beach vacation is also along the Passeig Maritim, a mile-long promenade bordering the beach with many shops and restaurants.
At night the shores convert into a thriving nightlife scene. Many nightclubs and lounges are situated just steps away from the sand. We recommend staying at Hotel Arts Barcelona.
It's a luxurious retreat perched on the Mediterranean Sea's shores, and it is one of the few hotels within walking distance of the beautiful beach. The ocean views from the hotel's new infinity pool seamlessly blend into the sea.
Around this time, you're probably dreaming of pumpkins, but let's concentrate on October's beach vacation instead!
October: Seven Mile Beach in Negril, Jamaica
Others might be busy carving pumpkins, but we say take advantage of the balmy weather and the many flight deals to Negril once October hits! Hurricane season is nearly at an end, and hotel rates have begun to decrease.
Jamaica's Seven Mile Beach is world famous for its long stretch of that perfect white sand, warm sunsets, and turquoise waters.
But what we especially love about Sandy Haven Resort's section is that the resort has found a way to block the steady stream of unwanted solicitors frequently found along the beaches. So you get the peace of mind you're looking for.
Now…before you start prepping for Thanksgiving, which beach vacation are you taking in November?
November: British Virgin Islands
The British Virgin Islands is the best getaway for families since there's a little bit of everything that will keep everyone engaged. You can even island hop to enjoy each island's unique feel.
We recommend staying at one of the villas at Scrub Island for an easy home base where you have plenty of space to spread out and relax and have access to a full kitchen. But don't miss exploring the iconic boulder formations and coves at The Baths on Virgin Gorda.
Meanwhile, the island of Jost Van Dyke offers an entertaining collection of bars and restaurants along its white-sand beaches.
Take a hike at Sage National Park on Tortola for some breathtaking views, or head off the coast of Anegada for the once-in-a-lifetime experience of seeing a massive island made of mountains of conch shells.
And of course, snorkeling, kayaking through mangroves, lounging under the Caribbean sun, and more are all options in this warm-weather beach vacation.
Sadly, December is our last stop on this beach vacation adventure!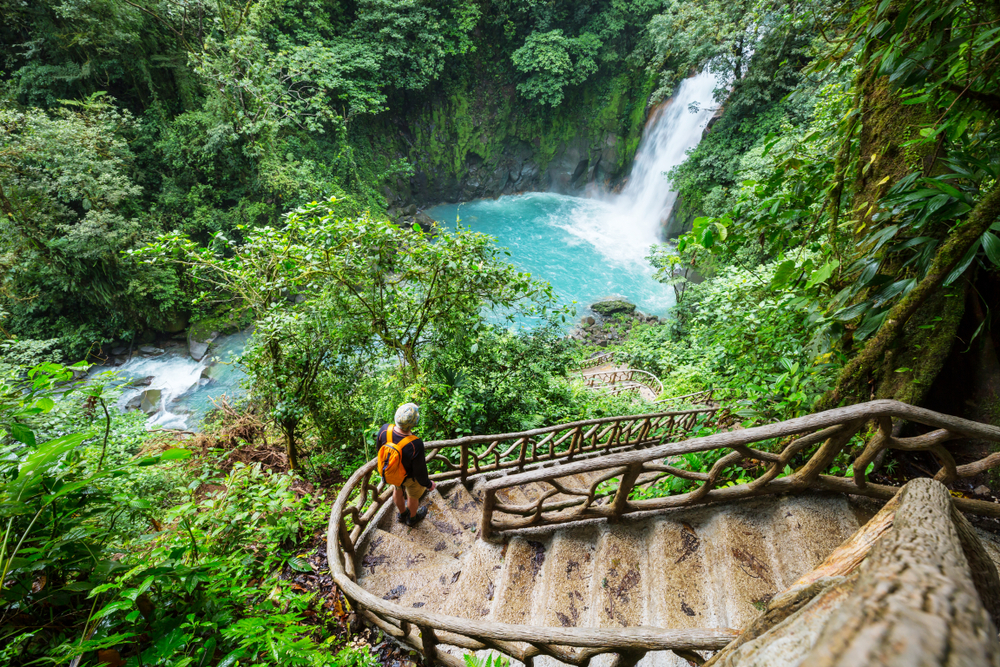 December: Costa Rica
The stunning beaches of Costa Rica are the perfect destination to finish off the year, with secluded stretches of sand, incredible wildlife, and watersports ranging from surfing to snorkeling to kayaking, all with sweeping views of the Pacific Ocean.
It's no wonder that so many retirees choose this beach vacation as a permanent home! We suggest staying at the Santarena Hotel.
It's nestled in the quiet, vehicle-free community of Las Catalinas, a beach town along the shores of the Pacific Ocean in the Guanacaste Province. You'll find a tropical oasis here, complete with a bohemian but Cosmopolitan feel.
The Santarena Hotel has 45 rooms that include sweeping views of the coast (camera not included).
Las Catalinas and Santarena are just a few steps away from Playa Dante, one of Guanacaste's most sought-after beaches, popular for swimming, kayaking, paddle boarding, and snorkeling.
These are obviously just a few of the amazing beach vacations we found in the world. So if you know of any others and wish to share them with us, please don't hesitate to leave us a comment in the section below!
Meanwhile, for some more fun in the sun, check out: 50 Best State Parks Around the US