Are you looking for travel destinations that will resemble your honeymoon phase?
After a rigorous wedding planning experience, you deserve the most peaceful honeymoon possible, with plenty of solitude and time to spend with your spouse and your union as a whole. Choosing a honeymoon site is very crucial, and you should carefully evaluate your alternatives so that you may create lovely memories to treasure for the rest of your life.
There is no shortage of honeymoon spots in the United States. Because it has a large choice of internationally famous tourist attractions as well as superb hotel amenities, the United States is the perfect place to enjoy post-marriage pleasure.
The Honeymooner's Mecca, the United States, offers private honeymoon and bridal suites at major tourist locations' finest hotels, ensuring a fantastic experience for the newlyweds.
However, it is difficult to narrow down the greatest honeymoon spots in the United States because the country is teeming with amazing locations.
Nonetheless, we endeavored to construct a list of some of the greatest honeymoon destinations in the United States that are worth visiting to commemorate marital bonding.
Check them out!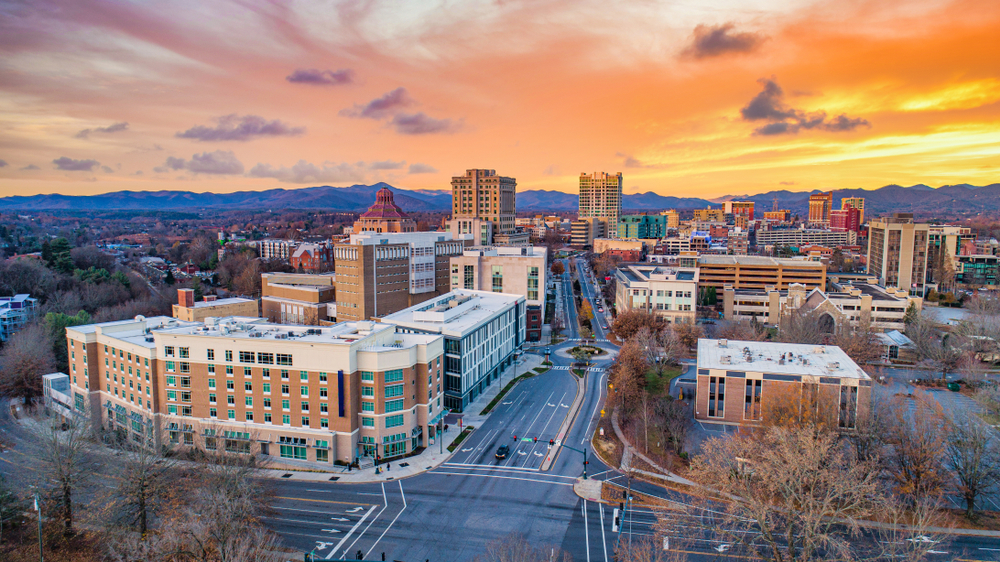 1. Asheville
If you and your spouse want a wonderful balance of city and country alternatives, Asheville, North Carolina, is the right destination to retreat for a honeymoon. Asheville, located on the fringes of the beautiful Great Smoky Mountains National Park, is a destination to have experiences that will last a lifetime.
And Asheville's hipster food and art scenes are well worth visiting, allowing you to savor wonderful meals while living life to the fullest. In addition, you may enjoy neighboring hiking, white water rafting, and some beautiful scenery. Visit the excessively opulent Biltmore Estate, which will have you wondering if you've been whisked away to a European honeymoon.
2. Aspen
Aspen is an excellent choice for a romantic honeymoon that you will remember for the rest of your life. With magnificent mountain chalets snuggled by the sky-high Colorado Rockies, this picturesque mountain village seems like it sprang straight out of a snow globe.
Though skiing is the main draw of Aspen, and there are four premier ski resorts nearby, the town also offers a plethora of other activities to keep you busy, ranging from high-end shopping to visiting fascinating museums, creative galleries, and exciting festivals.
Whatever you choose to do in Aspen, it will be a honeymoon you will never forget. This hamlet has been the crown jewel of the Roaring Fork Valley for decades. Furthermore, this modest ski town has long been a sanctuary for celebrities from throughout the world.
3. Las Vegas
Las Vegas, the United States' most well-known entertainment center, is located in the state of Nevada and is a terrific spot to visit after your wedding. With its bars, clubs, discos, casinos, and sumptuous restaurants, Las Vegas' ideal nightlife leaves visitors wanting more.
Las Vegas's finest restaurants provide gourmet cuisines from all around the world. Furthermore, the popular shows and plays performed in the numerous theatres of Las Vegas hotels are of worldwide standard and are warmly accepted by visitors. It is one of the greatest honeymoon places in the United States for couples looking for a stylish honeymoon.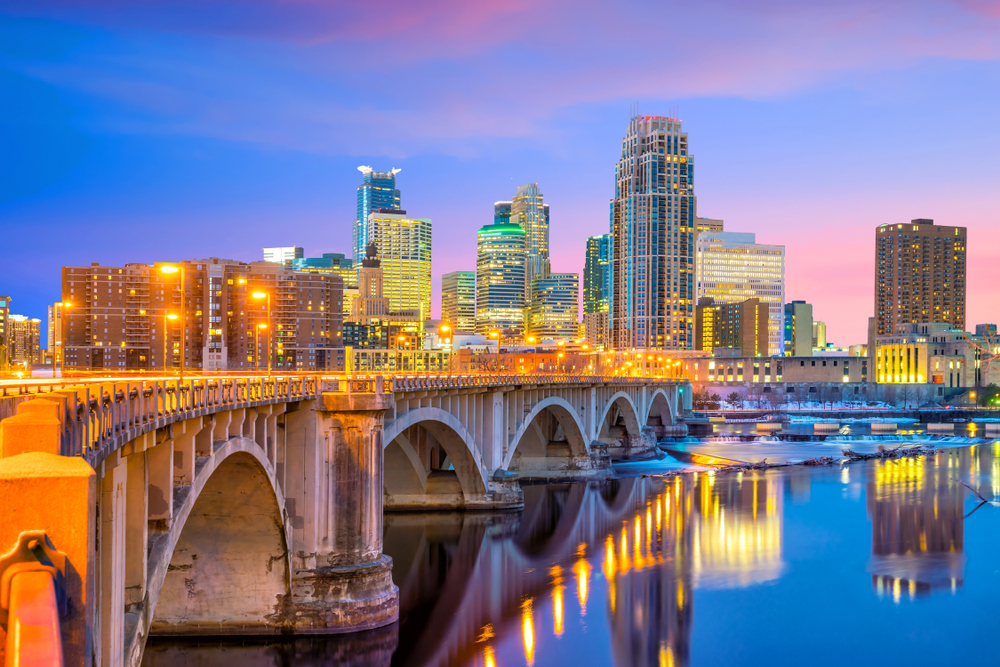 4. Minneapolis
Spend a romantic weekend riding about the city, seeing intriguing galleries, and seeing the hottest exhibits in Minneapolis for an edgy take on a honeymoon trip. Minneapolis is a large city in Minnesota that, together with St. Paul, the state capital, constitutes the "Twin Cities."
It is well-known for its lovely lakes and charming parks. For honeymooners and travelers, it has a lot to offer. The Mississippi River divides the city.
Minneapolis is home to several cultural attractions, including the Walker Art Center, a contemporary art museum, and the nearby Minneapolis Sculpture Garden, known for Claes Oldenburg's "Spoonbridge and Cherry" sculpture.
5. Savannah, Georgia
This area is one of the most wildly romantic and greatest honeymoon places in the United States, thanks to its magnificent oak trees, breathtakingly beautiful architecture, and unbelievably excellent food.
Newlyweds can partake in a variety of romantic activities, such as romantic strolls with their spouse, discovering the amazing restaurant scene, visiting picturesque locations, and so on.
The greatest thing is that Savannah is just next door to Tybee Island, a gorgeous beach hideaway that will give another depth to your honeymoon. If you're planning a long honeymoon in Savannah, combine it with a trip to St. Augustine in northern Florida for a romantic getaway in the United States.
6. Maui
Maui is one of the archipelago's most popular tourist attractions, nestled between the Big Island and the considerably smaller Molokai. This location is ideal for seeing everything the Aloha State has to offer, from magnificent natural beauty to fascinating history and culture.
You may wiggle with experienced hula dancers, zip down a zip line, golf along stunning coastal courses, or simply rest on some of Hawaii's most famous beaches while visiting here.
Explore the scenic coastline of East Maui along the way to Hana, the country's largest dormant volcano Haleakala, and the ancient tribal battlefields of Central Maui's Iao Valley State Park. Reserve a place on one of Maui's premier helicopter excursions to get a bird's eye perspective of everything.
If you want to visit Maui, we recommend you read more about the island and plan accordingly! This travel guide right here is going to help you a lot!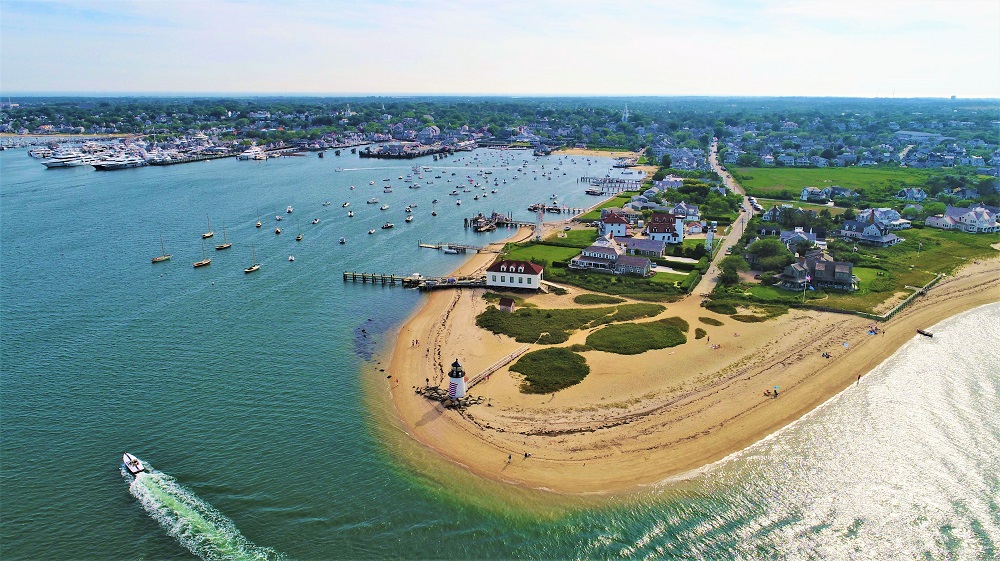 7. Nantucket
Nantucket, a luxury holiday spot, is getting posher each year. This little island, located roughly 30 miles south of Cape Cod, Massachusetts, is a fantastic place to visit during the summer. Other types of guests, such as honeymooners, are welcome. Hotel and meal prices are high, yet some of the most popular island activities are inexpensive.
A trip to Nantucket isn't complete without a ride on your rented bike around the cobblestone streets or a day on the beach. Cisco Brewery should not be missed.
The brewery (which also serves as a winery and distillery) is open all year and is a terrific place to chill, listen to live music, and try local cuisine from food trucks. Galley Beach, on the other hand, is unquestionably the most romantic eating destination on the island. Couples may eat in the open air close to the tranquil, sheltered waters of Nantucket Sound at Galley Beach.
8. Miami
Miami is a city where you can both see and be seen. It's a popular hangout for hipsters who like Art Deco architecture. It's where the well-heeled elite stroll along the promenade, laden with shopping bags. This South Florida hotspot is also a fantastic honeymoon destination.
In Miami, you can very much count on nice weather. Between November through May, temperatures in the mid-70s to 80s Fahrenheit are comfortable, and there is minimal rain. However, January might be a bit chilly.
The notorious South Beach, located on the south end of Miami Beach, is one of Miami's key attractions for almost everyone (even honeymooners). You'll discover romantic hotels, vibrant nightlife, nonstop entertainment, and a plethora of delicious restaurants here. The beach is clean, broad, and deserving of a day at the beach with your true love.
If you are looking for more interesting places to visit, make sure you check out this article here: The Strangest Amusement Parks in America.