Relax and unwind while frolicking in mineral-rich waters in one of these natural thermal pools strewn around the United States. You're in for a treat from Wilbur Hot Springs in Northern California to Mammoth Lakes' network of boiling waters.
There are hot springs to suit every travel preference all around the United States. Whether you want to cool down in nature after a long trek or prefer a private hot tub area for a spa-like experience, we have it all.
So, if this sounds appealing to you, keep reading to learn about the top natural hot springs in the United States.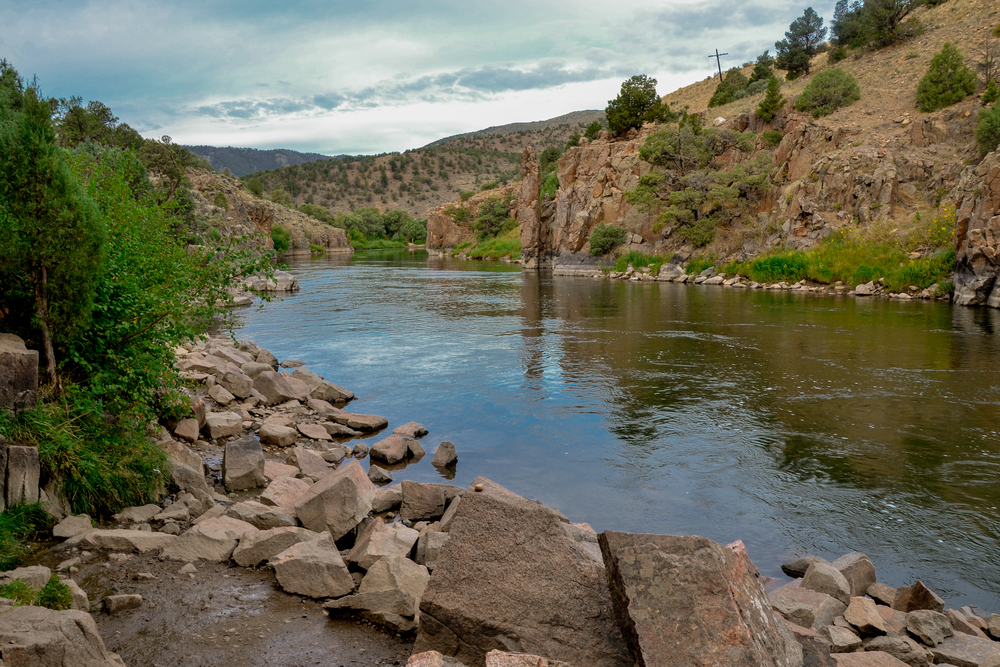 1. Radium Hot Springs, Colorado
Radium Hot Springs is located along the Colorado River about 15 miles southwest of Kremmling, Colorado. While the state's well-known hot springs attract visitors from all over and can be expensive, Radium Hot Springs is a local favorite and is free. It is renowned for its mineral-rich springs and breathtaking scenery.
It takes roughly three-quarters of a mile to get there, but the reward is a big hot spring in an untouched region. The waters are accessible from the rocky coast, or you may take in the scenery from the 45-foot bluff. The springs are perfect for a day excursion, and the trailhead is only three-quarters of a mile from the County HWY 11 parking area.
Yampa River State Park is a stand-alone destination in the scenic Yampa Valley, about an hour and a half northwest of Radium Hot Springs. In the region, there are several recreational options, including some excellent hiking on predominantly Bureau of Land Management holdings. There are 51 campsites in total, two of which are tipis.
2. Glenwood Hot Springs, Colorado
Glenwood Hot Springs, located between Aspen and Vail in Colorado, is the world's biggest hot springs pool. And the Glenwood Resort is recognized for housing the world's most famous hot springs.
The pools' relaxing mineral waters are drawn from neighboring Glenwood springs, but the resort also offers luxury spa treatments and other revitalizing therapies. There are lots of things to interest all types of tourists in the area, which is surrounded by lakes, canyons, and mountains.
Imagine skiing down the slopes in the winter and then soaking in some refreshing, warm mineral waters afterward – sounds like a dream, right?
Iron Mountain Hot Springs, also in Glenwood, with sixteen soaking pools and a family pool near the Colorado River. At Yampa Spa & Vapor Caves, don't miss one of North America's only natural geothermal steam baths.
3. Trail Creek Hot Springs
Trail Creek Hot Springs is a great place to unwind and enjoy the natural beauty of the area. Despite its popularity with locals, Trail Creek Hot Springs has so many pools to choose from that you'll almost certainly have the place to yourself.
Soakers relax between tall pine trees and natural rock formations in the center of the beautiful Idaho countryside. The spring is a blistering 116 degrees, but a valve system allows cold river water to flow into the pools for a cooler experience.
The hot springs are roughly a 30-minute drive from Lake Cascade State Park, which passes through some extremely lovely areas next to the Boise National Forest. There are 221 campsites available, as well as a group yurt for rent.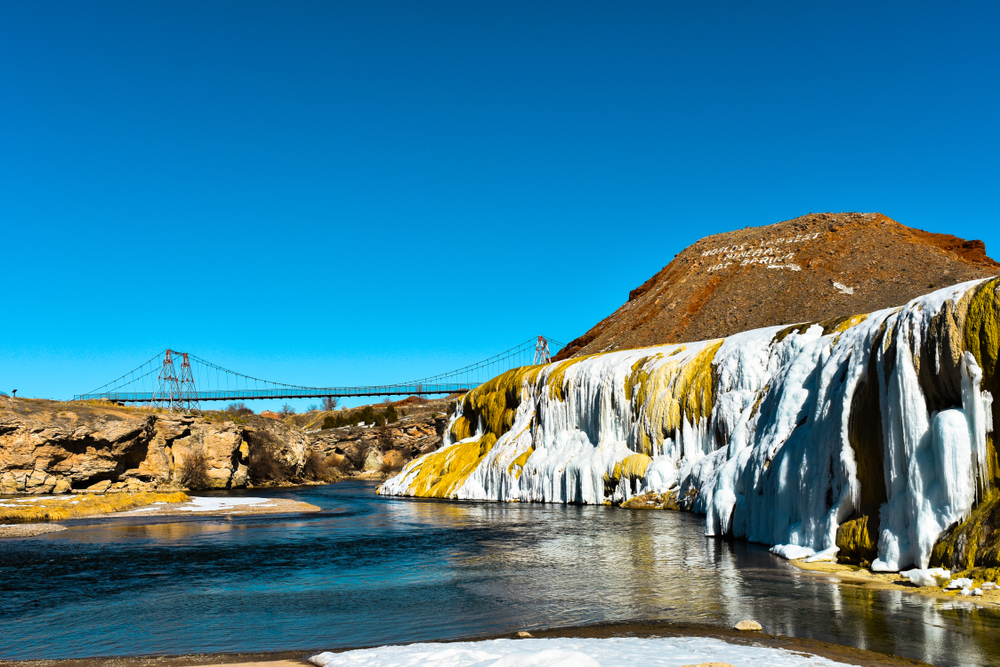 4. Thermopolis, Wyoming
Thermopolis is a fitting name for a town that is surrounded by hot springs. The "Big Spring" is the source of the town's four mineral hot springs, which are open to soakers. While not a bathing spot, this gigantic fountainhead provides around 3.6 million gallons of water at 120 degrees Fahrenheit to the many springs.
At the Hot Springs State Park State Bathhouse, soakers can choose between free indoor and outdoor soaking pools. Star Plunge is a famous family attraction with two enormous mineral pools and many water slides.
The park's other highlights include the Bighorn River swinging bridge and the stunning Teepee Fountain, a gorgeous rock sculpted by the flow of mineral-rich groundwater. There's also the option of visiting private bathhouses in Thermopolis, where soakers can visit for a small cost.
Sinks Canyon State Park is roughly a one-hour-and-thirty-minute journey from Thermopolis. Hiking paths, plentiful wildlife viewing, bird-watching, fishing, and a famous geological feature known as "The Sinks," where the river disappears underground near the canyon's mouth, are all available in the park.
There are lots of campsites in Sinks Canyon State Park, but they are first-come, first-served. There are four yurts that may be reserved ahead of time.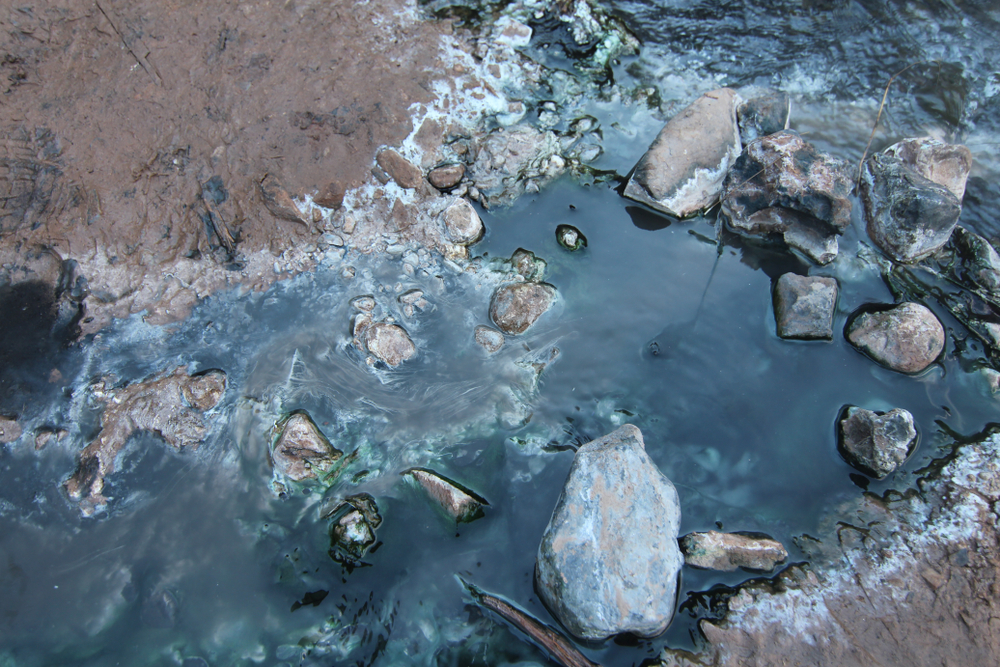 5. Fifth Water Hot Springs
Another free place in the forest that needs a short hike is Fifth Water Hot Springs. The springs and waterfalls are located along Fifth Water Creek in Mapleton, Utah, and may be reached by hiking 2.5 miles from the Three Forks Trailhead in Diamond Fork Canyon or the Rays Valley Trailhead.
There are various soaking pools filled with clear waters that fluctuate in temperature depending on where you sit in the pools or how the water flows into the pool. A succession of three beautiful waterfalls also cascades into the springs. The main soaking pool is located close to the lower waterfall. The second is a beautiful multi-tiered waterfall worth looking for. Further up the creek, there is a third waterfall.
During the summer, the pools may get rather crowded. You may trek to the pools without snowshoes in the winter, but you'll need a four-wheel-drive car to get to the trailhead.
Of course, Great Salt Lake State Park is a destination in and of itself, situated near the famed lake for which it is called. Walking along the beach, swimming, boating, birdwatching, kayaking, and simply soaking in the sweeping vistas of the lake are among the activities available in the park.
The springs are approximately an hour and a half away, and campers have a choice of seven campsites, including full hook-ups and basic camping.
6.  Thundering Springs, Georgia
Thundering Springs is a little town in Georgia not far from the well-known Warm Springs. A warm spring in the center of the pool heats the water, which is supplied by a tiny stream.
The springs were previously encased in a wooden bathing house, which is now rusted but retains its rustic appeal and historical significance; Horace King, a freed slave and bridge builder, constructed this long-lasting edifice in the 1840s.
Warm Springs, which became well-known when FDR made it his home-away-from-home in the 1920s, is approximately a half-hour drive from Thundering Springs. He developed Warm Springs into a polio-recovery facility for himself and other polio survivors, where they could benefit from the area's healing natural waters.
Visitors to Warm Springs may now explore Roosevelt's Little White House Historic Site, which includes the former president's humble residence as well as the pools he adored.
To preserve the historic significance of the pools, they can only be visited once a year. As a result, a trip to Thundering Spring, which is only a half-hour drive from F.D. Roosevelt Park and a ten-minute drive from Warm Springs is the ideal opportunity to experience what it was like to soak in the famous waters of Warm Springs.
The park is also the state's largest, with excellent hiking and animal watching. There are 175 campsites available, including 21 cottages, as well as wilderness and pioneer camping options.
If you plan on visiting any of these gorgeous hot springs, make sure to take your camera with you! This Polaroid is going to help you take amazing pictures, so you can cherish those moments forever! Check it out here!