When was the last time you visited a museum?
America is an amazing destination that boasts numerous breathtaking destinations and must-see attractions you shouldn't miss. Whether you're a tourist or already live in the country, these are the best US museums you need to visit.
Foundations that preserve and house lots of gifts from the past, from sculptures, paintings, archaeology, anthropology, cultural history, and so on, are now a great heritage and treasure in the present that are waiting to be discovered.
There are many outstanding and incredible museums in America, making it an ideal destination for every art and history enthusiast. The United States of America is definitely a land blessed with great destinations, landmarks, sceneries, and wonders scattered within its 50 states.
In these states, there's an absolutely remarkable selection of various museums. But here's the thing: there are so many museums in America that choosing a few may be overwhelming, especially for tourists.
Don't worry; I'm here to help you! Here are some of the best US museums worth visiting, so read on and add them to your travel bucket list!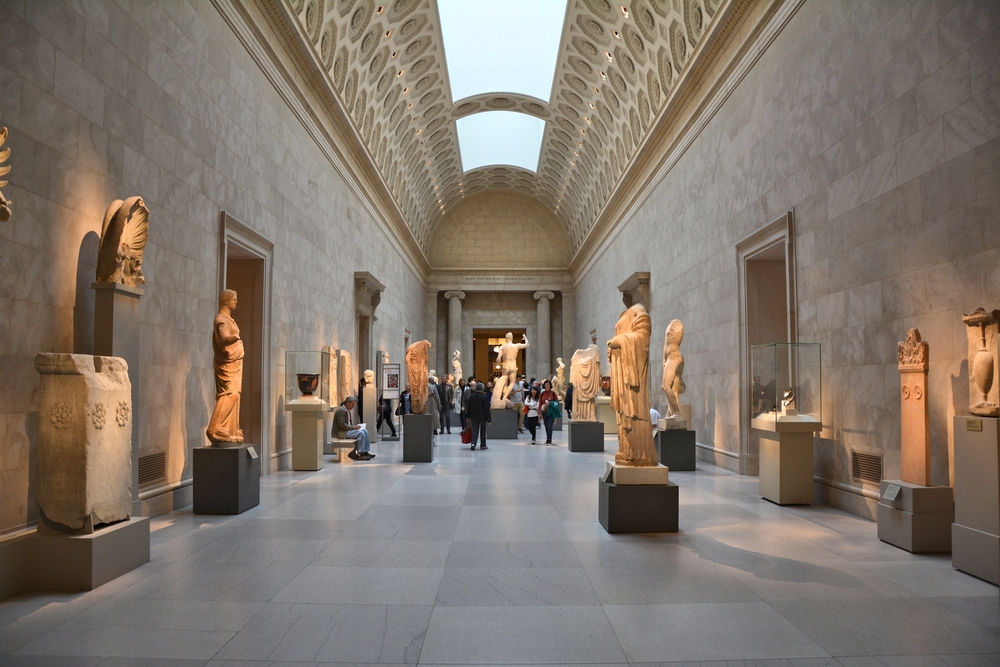 1. The Metropolitan Museum of Art
The Metropolitan Museum of Art, popularly known as "the Met", is a wonderful location to visit if you want to see a great variety of pieces of art in the great city of New York. The place is often considered the largest museum not only in NY but in the whole country! Now that's a museum you should really visit!
Its permanent regal collection of artworks has more than 2 million magnificent pieces of art, while all the artworks are spread across 17 curatorial departments. The museum's entire collection spans over 5,000 years of artwork from all over the globe.
Its breathtaking building was built in 1870 and aspired to be more than just a home of rare, exceptional artworks around the world and cross-culture masterpieces.
2. The Art Institute of Chicago
If you're planning to visit Chicago, don't miss the chance to visit its famous museum located in the heart of the city. The Art Institute of Chicago is definitely one of the spectacular must-see museums in the country. It was founded in 1879 and is recognized as one of the US's greatest, oldest, and largest art museums.
Its permanent collection consists of various types of almost 300,000 artworks. This place has hosted over 30 annual special exhibits that showcase different elements of the art archive and spotlight experimental research and cutting-edge art organization.
Once you're in there, you'll understand why the museum has been gaining a lot of recognition: you'll get the chance to see all the masterpieces it houses, as well as the regal and majestic way it presents all of the artworks it has.
3. The Museum of Modern Art
Do you want to learn more about modern and contemporary art? The Museum of Modern Art found in Midtown Manhattan is one of the greatest US museums to do that! It plays a key role in collecting and developing modern art and is often recognized as one of the most influential museums that hold contemporary art.
The museum's extensive collection houses amazing art — both American and European — ranging from the 19th century to the present. It includes a variety of different paintings using surrealism, cubism, and abstract ways of portraying art. There you'll be able to see one of the most famous masterpieces painted by Pablo Picasso, which is "Les Demoiselles d'Avignon".
Besides paintings, graphic art, and sculpture, the museum was among the first in the US to incorporate architectural designs in its collection, as well as industrial artworks.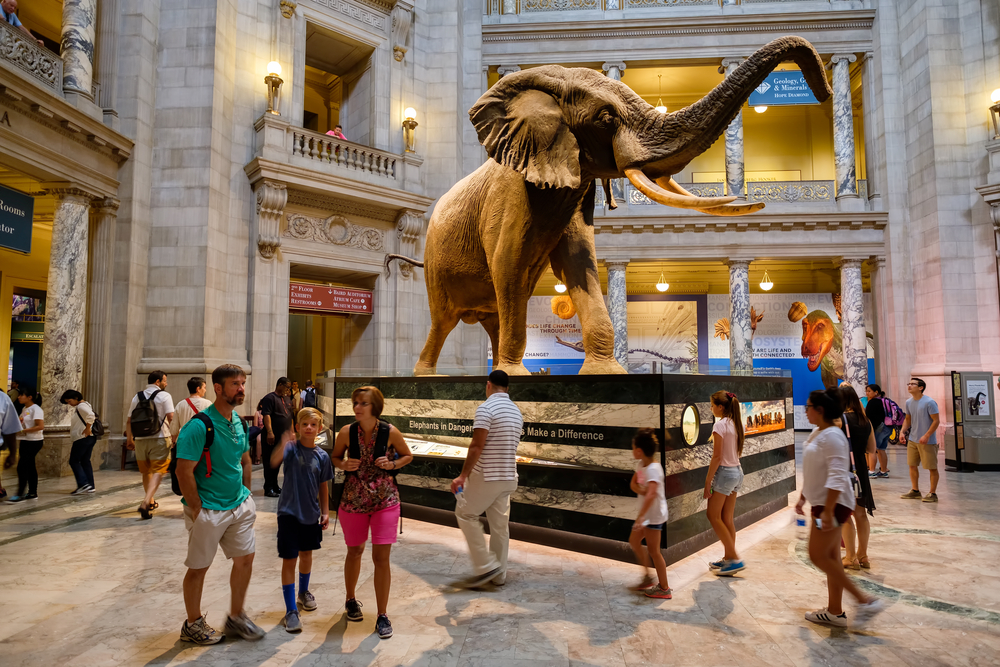 4.
American Museum of Natural History
Have you ever seen a 94-foot-long blue whale? If not, here's the place that houses one, and believe me, it's absolutely breathtaking!
The American Museum of Natural History should be on everyone's travel bucket list. It houses a wide range of amazing art in all forms. The place is located in an accessible and outstanding location on the Upper West Side of Manhattan, New York City.
Not only does this museum provide knowledge about human civilizations, the cosmos, and the natural environment, but it also disseminates multiple wide-ranging curricula of scientific study, display, and education.
The place provides over five active art research divisions and multiple support centers that accommodate scientists who studied and preserved a world-class permanent collection of art.
5. Solomon R. Guggenheim Museum
This museum houses many artworks, but two of the most famous exhibits are definitely "Woman with Yellow Hair" by Pablo Picasso and "Black Lines" by Vasily Kandinsky.
Located in Manhattan, New York City, Solomon R. Guggenheim Museum, also known as "Guggenheim", is an outstanding building that accommodates a wide range of marvelous works of art. The museum was named after the abstract painter Solomon R. Guggenheim, the one that created and established it in 1939.
Via dynamic educational and curatorial partnerships and projects, this place gathers, interprets, and maintains experimental and modern art and explores art in different cultures.
Keep reading to discover more amazing museums!
6. 9/11 Memorial & Museum
The National September 11 Memorial & Museum is one of the most spectacular and exceptional museums in New York City. As its name suggests, it was created to preserve the memory of the 2,977 people who died in the horrific terrorist attacks on September 11th, 2001, and the six people killed in the 1993 World Trade Center bombing.
It's no wonder why this place is so famous: its unique combination of history, art, and archaeology provides an interesting interaction with the two events, their aftermath, and the individuals who lived through them.
By visiting the 9/11 Memorial & Museum, you'll have the chance to see a variety of photographs, exhibits, and immersive media, all related to the history and narrative of 9/11.
7. Henry Ford Museum of American Innovation
Looking for an amazing destination to appreciate and admire in Dearborn, Michigan? The Henry Ford Museum of American Innovation is one of the best US museums that combines both an indoor and an exterior art collection.
If you're interested in learning more about America's greatest minds and talents, this place is the way to go about it. There you'll get the chance to see the limo Kennedy was riding in when he was fatally shot, a recreation of Thomas Edison's laboratory, join a Ford Rouge Factory Tour, and so much more.
The Henry Ford Museum of American Innovation is considered to be one of the world's most extensive resources for collecting and researching stories of American innovation. Make sure you don't miss it if you're in Michigan.
8. Los Angeles County Museum of Art
LA may be sunny and have many beaches, but there are also museums to visit! Los Angeles County Museum of Art (or LACMA) is actually known for being the largest art museum in the western US.
It accommodates a collection of more than 142,000 outstanding creative expressions that span 4,000 years of artwork around the world. Its exhibitions, research facilities, and public programs attract more than a million visitors annually. It really is worth it to be one of them.
LACMA's approach is to express and display art in its collaborations with outstanding artists. By the way, you'll definitely love Chris Burden's famous sculpture, which is a collection of 202 old vintage street lights. Make sure you visit it during nighttime hours, so you get the chance to enjoy the real beauty of them.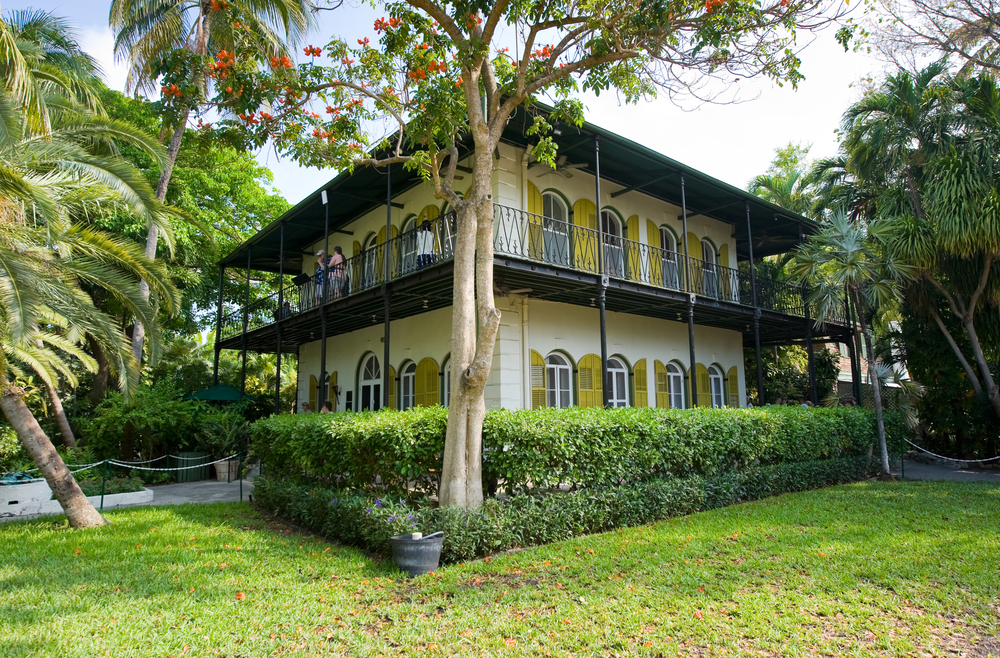 9. Ernest Hemingway Home and Museum
The Hemingway House, one of Key West's most interesting and popular museums, was once the home of the famous American author, who lived there for more than 10 years. You can tour the lush, lovely gardens and explore the largely preserved rooms.
The home is packed with Hemingway memorabilia — books, photos, and furniture — that played a part in his time spent in South Florida. Literature buffs take note: Hemingway wrote parts of some of his best-known works, including "For Whom the Bell Tolls" and "A Farewell to Arms" in this very residence.
The impressive house itself is interesting, as it was one of the first in Key West to have a pool and indoor plumbing.
This is a nice place to take a picture with an instant camera, which prints photos right on the spot!
10. The National WWII Museum
The National WWII Museum is the most famous tourist destination in New Orleans, and according to travel experts, the #2 in the US. It's one of the best museums that tell the story of WWII — from the combat experience of the American troops abroad to the industrial efforts on the home front.
Offering a gripping blend of poignant personal detail and sweeping narrative, the whole place features multimedia experiences, immersive exhibits, and a wide-ranging collection of first-person oral histories that acquaint visitors with the story of the war: why it happened, how it was won, and what the consequences were.
This is definitely one of the best museums to understand history: you'll have the opportunity to ride on an authentically restored PT boat, handle artifacts alongside Museum curators, and discover an impressive collection of working and restored macro-artifacts.
If you liked our article about US museums, you may also want to read 7 Magical Healing Spots You Should Visit in the US.