Let's explore America's mining towns!
The many silver and gold rushes in the US were the main factor in the initial settlement of the western states. Thousands of mining camps were created but most only lasted a few months or years before citizens packed up and moved on to the next rush or a more thriving town with a more significant opportunity.
Some were located on great bonanzas of ore, and these camps grew first into villages and then into cities. Some cities, especially in the case of the great copper camps that rose to importance in the 1890s, became important industrial centers known throughout the world.
That's how each of these mining towns feel, whether people still live there now or they're completely deserted. You can almost conjure up the miners and their spirit during this time of discovery, hardship, and near-lawlessness.
Some of these places are in a shape of "arrested decay," some are off-the-beaten-path, and some push towards kitschy, but they were all mining spots more than a century ago, and many of them yielded riches for the adventurous. Let's take a look at 10 mining towns that helped shape America!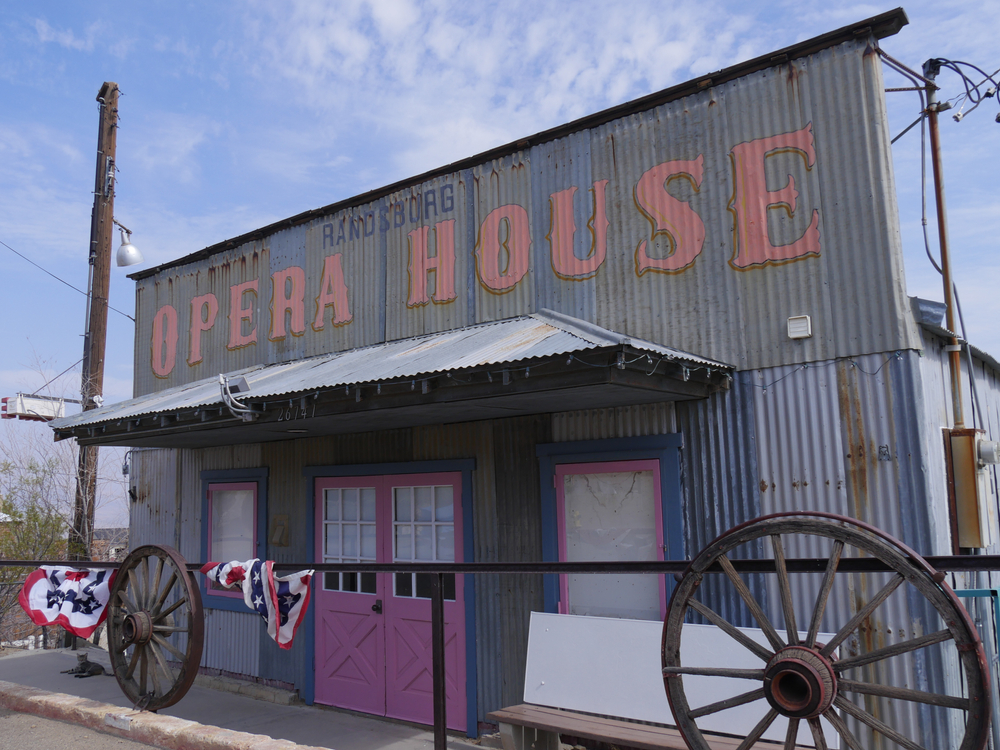 Randsburg, California
This one is actually a living ghost town of around 70 people. It has a jail with two cells, a general store where you can buy some delicious milkshakes and interesting books about desert living, the White House Saloon, which serves hamburgers, a shuttered post office, a hotel, and…not much else!
The mines in its surrounding areas are barricaded with danger signs, for a good reason. Gold was discovered in this town around 1895, and after that, the mining town even survived a series of fires. The tiny Rand Desert Museum includes a trove of information and rocks and gems. Unfortunately, it is only open on Saturdays.
Calico, California
This mining town is located near Barstow and was uncovered in 1881. It eventually grew into 500 mines and over 3,500 people. The mines used to produce more than $20 million in silver ore throughout a dozen years.
Then in the 1890s, silver lost its value, and the people began to leave. Over sixty years later, Walter Knott purchased the town and restored many of the buildings seen today.
Today you'll find a county park where you can tour the Maggie Mine that operated in the 1880s. You can take an eight-minute train ride around the hill, hear the land's history, and even get a burger and/or coffee at the Old Miner's Cafe.
…Psst, while you're visiting all the incredible locations in our country, don't forget to pack your camera!
Bodie, California
This ghost town, located northeast of Yosemite, has been so well preserved that it's hard not to gawk upon arrival. Gold prospectors moved here in the 1870s after a mining cave-in exposed many riches. The mining town boomed to more than 10,000 people and 60 saloons in the following years. It was very profitable but also notoriously lawless.
Today, only around 10% of the original buildings remain standing. The others were destroyed in a couple of fires. You can enter by car through the state park's booth and pay a fee to see the streets full of old buildings with their weathered sideboards.
You'll have the opportunity to peek through the windows of its general store, rusty cans and all, left as it was when it was abandoned more than a hundred years ago.
Butte, Montana
If you're considering historical significance, then Butte is the clear winner of the mining town race. It was settled in the 1860s as a gold placer camp, but was dormant by the 1870s as the placers ran out. Silver mining brought the area back to life in the late 1870s, but the high copper content of the ores determined Butte's future.
By 1882, Butte had become a powerful producer of copper, just as electrification was starting to sweep the nation. In fact, by 1896, the Butte mines were producing over 25 percent of the world's copper and had over 8,000 men in employment.
At its height in 1910, Butte had a population of over 100,000. Butte is a fascinating city today, full of historic buildings, mine headframes, museums, and historical sites.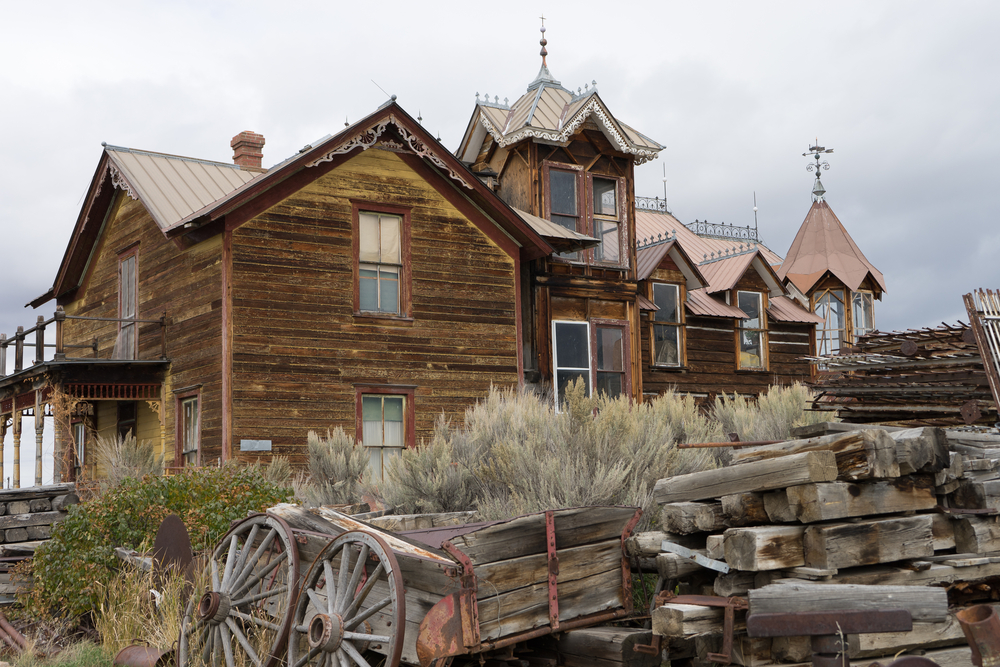 Virginia City, Montana
Twenty miles west of Yellowstone National Park, you'll find Virginia City, a living ghost town with a population of around 100 people. The area saw its heydey earlier than any other gold town. A few campers discovered gold dust in Alder Gulch in 1863. So, by 1864, Virginia City had more than 10,000 citizens.
Known as THE social city, people went to balls and dances at social clubs. Unfortunately, in 1875, the Northern Pacific set up its route and happened to leave out Virginia City, so people started to leave this mining town.
Today it's owned by the state and maintained by the Montana Heritage Commission. If you visit, you'll get to enjoy some reenactments of various legends during the vigilante era, some plays at the old opera house, and comedy shows at the old brewery.
Deadwood, South Dakota
Gold was discovered at Deadwood Gulch in 1876, starting a new rush to the Black Hills of South Dakota. This mining town became well-known as the location of Wild Bill Hickok's murder in 1876. This mining town is the final resting place of Wild Bill, Seth Bullock, Calamity Jane, and many other amazing characters of the Wild West, which you probably remember from movies and TV shows.
The Black Hills went on to become the wealthiest single gold mining district in the United States and eventually produced over 25 million ounces of gold. Today, Deadwood has transitioned to a gambling town and is a popular destination for many tourists.
Ashcroft, Colorado
This mining town was once home to two newspapers, 20 saloons, and even a school. Ashcroft attracted silver prospectors throughout the 1880s. The mines here produced over 14,000 ounces of silver to the ton at one point. But by 1885, all the silver had already been mined, and many people left except for the devoted few.
In 1948, a World War II veteran, Stuart Mace, brought his family and dog sled operation to Ashcroft. Mace and his huskies had an appearance in the 1950s TV series Sgt. Preston of the Yukon, filmed in Ashcroft. Just 11 miles from Aspen, you can take a guided tour in the summer to see several buildings preserved by the Aspen Historical Society, including the hotel, livery stable, and a couple of saloons.
Central City, Colorado
Gold was discovered in the Central City area in 1859, making it one of the earliest discoveries in the Rockies. Central City is the first big mining town to be founded outside of California and has a lengthy and engaging history. The town was in the middle of what became known as "The Richest Square Mile on Earth".
Central City was practically built in a ditch, and the densely packed buildings with narrow streets remind all visitors of an old European town. In the end, this city diversified its economy by becoming a gambling town, and today numerous casinos await tourists.
Goldfield, Arizona
This mining town discovered gold in 1892, and throughout the next 30 years, it actually had many lives. First, when the post office opened, newcomers built saloons, a boarding house, a general store, a blacksmith shop, a brewery, and a schoolhouse. Between 1910 and 1926, it was resurrected on and off a few times before dying again.
Then, in the 1980s, a married couple bought the old mill site and rebuilt a mining tunnel. They also built a general store, a saloon, and the Goldfield Museum. If you visit today, you'll find people in period costumes, along with horses and wagons. It may be a far cry from some other authentic ghost towns in "arrested decay," but it's still a fun adventure for your family.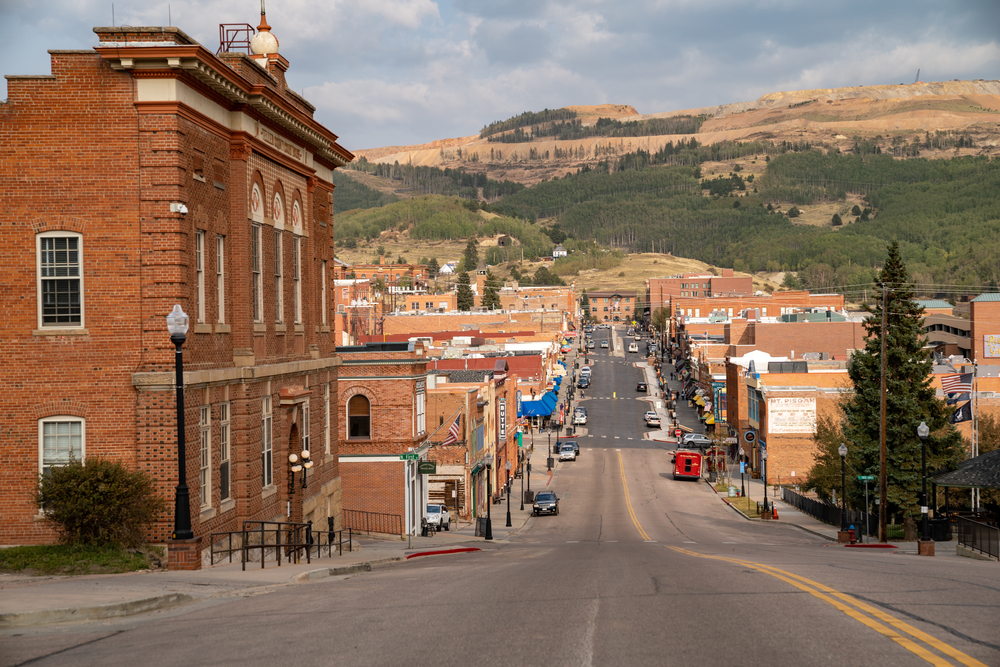 Cripple Creek, Colorado
Founded in 1891, Cripple Creek was not only one of the world's great gold camps, but it was also one of the latest of all the western gold discoveries. And by 1900, over 500 mines were operating in the Cripple Creek area. The abundance of wealth coming out of the mines turned Cripple Creek into a bustling and booming city of more than 35,000 people.
Cripple Creek is yet another example of a mining town that has turned to gambling to diversify its economy. The multiple casinos and hundreds of historic structures make Cripple Creek an excellent tourist destination.
What do you think of all of these nostalgic mining towns? Let us know what you think in the comments section down below! Have you packed your bags yet for your next big adventure? If not, we recommend this Coolife Luggage 3 Piece Set from Amazon!
And if you liked this article about old mining towns, you should also check out: 7 Incredible Vacation Ideas You've Never Thought of But Really Should Try