What Was YOUR Last Vacation Idea?
We all have a few mental bucket lists with vacation ideas for our next getaways. Yours might even include Venice, The Grand Canyon, Japan, Paris, or Hollywood. While we tend to focus on destinations, specific KINDS of trips should also be on your bucket list.
Each one of these trips offers a different way to see the world. When it comes to long-awaited vacations, most people play it fairly safe.
Beach vacations or road trips are the top two vacation goals each year, and it's easy to see why: These kinds of trips are relatively easy to organize, they provide an extensive range of activities, and can be pretty budget-friendly even when the price of gasoline resembles a bad earned-run average.
But how often can you visit the same resorts, parks, or roadside attractions before succumbing to sheer boredom? Maybe this is when you ditch the safe choice and try something new. So let's look at 7 vacation ideas you've probably never tried.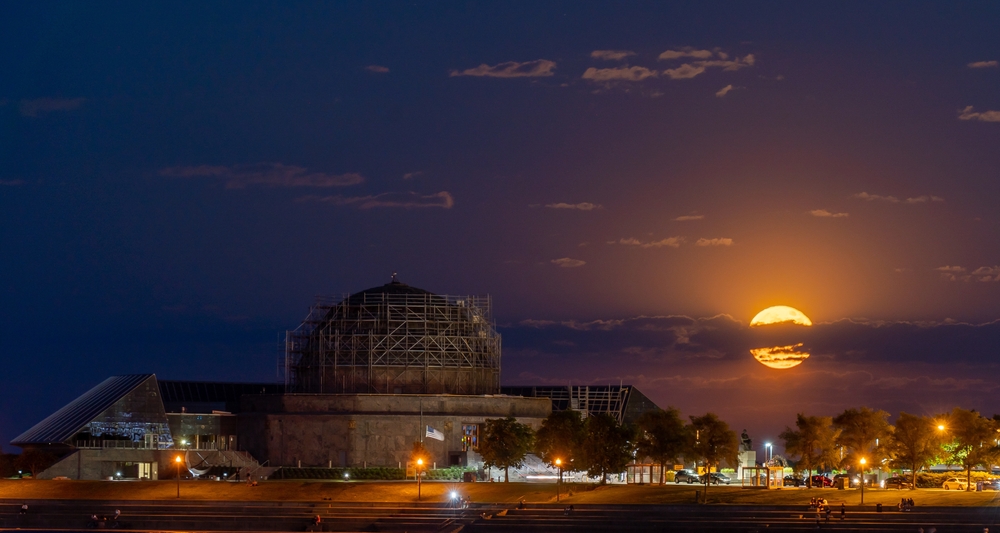 Museum And/Or Planetarium Overnights Vacation Idea
You might not need to actually travel far to have an unusual vacation experience. Many offer overnight stay packages for families and adults if there's a museum or planetarium near you.
You'll get to walk through the museum with a flashlight, without the usual crowds, enjoy a spectacular space show at the planetarium, relish in a light dinner and breakfast, and experience some unique exhibits, presentations, and activities.
This is your perfect chance to bond with your children or grandchildren on a real night at the museum. Many sleepovers include big-screen movies, planetarium shows, and the opportunity to sleep near a T-rex, robot, coral reef, or real tiger.
Budget-friendly, exciting, and easy to do, these overnights make great getaways. Just remember to reserve these popular programs in advance because they generally sell out quickly.
Have You Considered Mine Exploration As A Vacation Idea?
Mines can be fascinating places. Most of us at least have a mental picture of what working in a mine used to be like, but how many of us have ACTUALLY gone down there and experienced it?
Combining adventure, education, and the adrenaline of an authentic experience, touring an old decommissioned mine can be fun to explore something new and get out of the house.
And if you're looking for a really out-of-the-box vacation experience, several mines worldwide have been converted into luxury hotels. So, if your goal is a vacation with peace and quiet, you really can't get any more insulated from the rest of the world.
Working Farm Vacation Idea
Have you ever wondered what it would be like to live on a farm? This classic American experience can be yours for a few days if you book a stay.
If your perfect vacation idea equates to getting as far away as possible from the crowded, bustling metropolis you call home, you may find what you are looking for in a working farm vacation.
Not only will you get to stay in some of the most beautiful parts of the country, but you can also learn about what it takes to run a farm and discover a new set of skills. If you have children or grandchildren, there's no shortage of animals to play with.
And as you can imagine, the meals are simply sensational. Agri-tourism vacations offer you and your family the chance to reconnect with nature by performing farm chores, like milking cows and picking eggs, during your stay on a fully functional farm.
Several farms in the US offer working vacations that allow you to participate when you want to or just relax and enjoy the slow-paced, peaceful downtime and country-style activities and events that a farm life offers.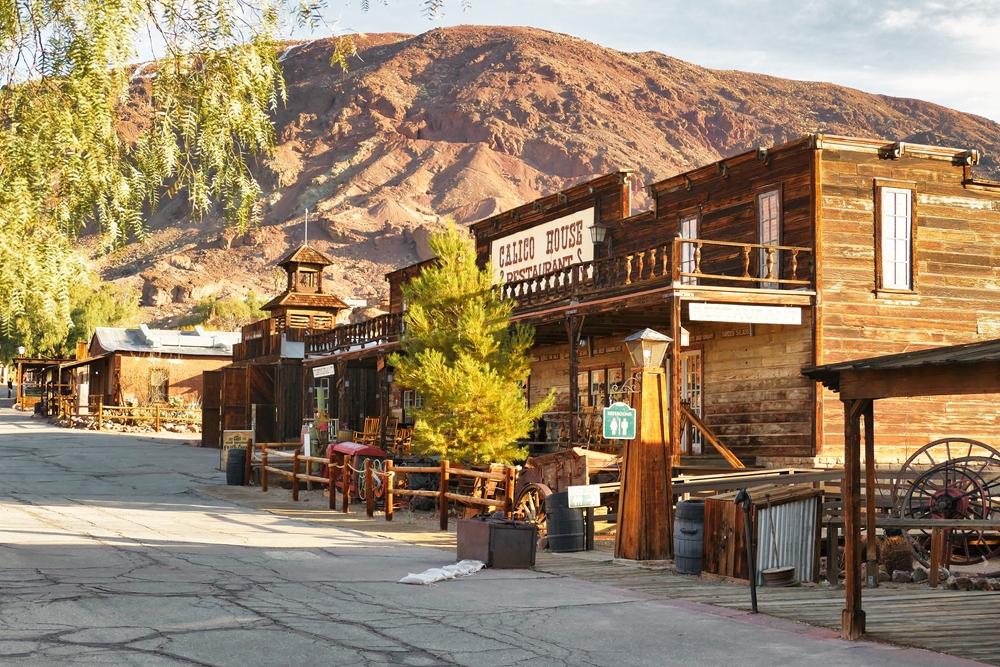 Vacation Idea: Visit A Ghost Town
The ghost towns that have left fragments of the old American Wild West are fascinating exhibits of a long-ago time in this country's history. They can also be very creepy but incredibly fascinating.
Most of today's ghost towns don't allow overnight stays legally, but a few do reside inside some of our beautiful country's national parks, and you can book a night with the proper authorities.
Will you get to see ghost cowboys and Scooby Doo-ish adventures involving hidden loot and some meddling kids? Probably not! But imagining the possibility is part of the fun, right?
Here's Another Vacation Idea: Stay In An Ice Hotel
If the hotels you've stayed at most of your life have blurred together into an indistinct blob of small televisions, industrial carpeting, and heavy draperies, think about shaking things up a bit.
Ice hotels combine incredible artistry with an unusual and oddly comfortable living adventure. Carving the rooms out of ice means that the ice hotel is completely customized. And it often features some very cool designs. And don't worry.
You won't be freezing your butt off, even though you're sleeping in a literal ice box. Fun Fact: In an ice hotel, the actual bed is made of ice.
But you're separated from the surface by materials like reindeer skins, blankets, and a mattress. Typically, you'll sleep inside a unique sleeping bag created for subzero temperatures.
Deadwood Is A VERY Unique Vacation Idea
This vacation idea is the perfect opportunity to travel back in time! Whether you're a fan of the HBO classic series or just a fan of American history, Deadwood, South Dakota is a can't-miss.
What's really great about Deadwood is that it's not just a museum frozen in time. This town is a living city with approximately 1,200 residents and lots of hotels to choose from. They also have casinos and many delectable restaurants.
While you're there, you can stand where people like Wild Bill Hickock and Seth Bullock once stood, and if you choose to walk around quoting Al Swearingen, no one will stop you…Some may even join in on the fun!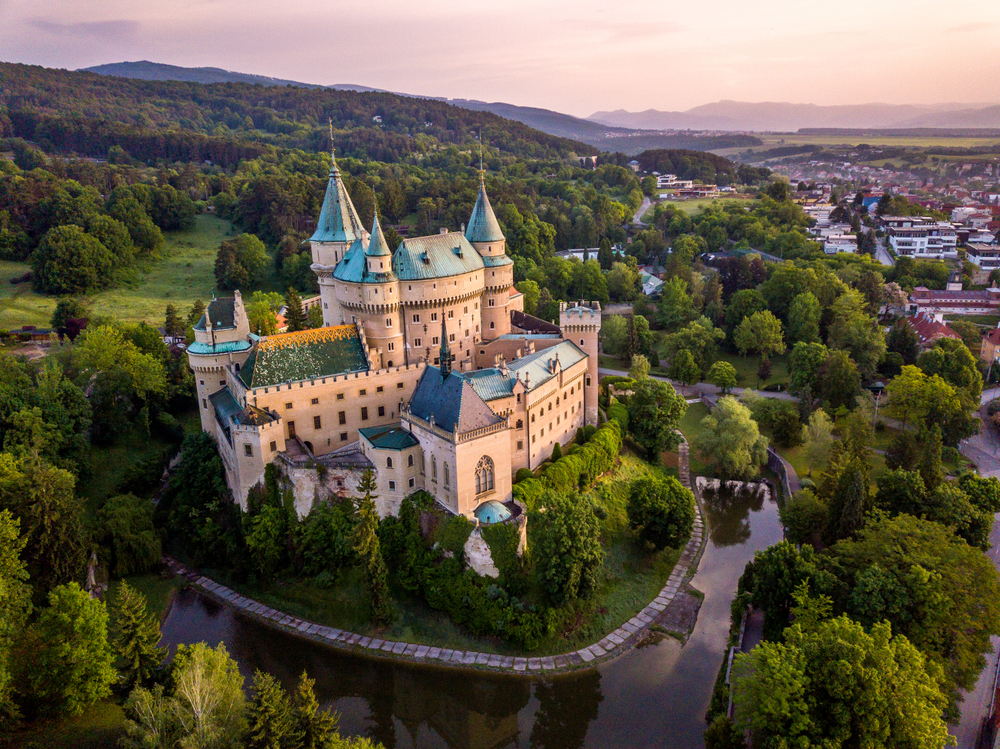 Staying In A Castle Would Be A Truly Unique Vacation Idea
What better way to combine travel, history, and just plain experience than renting out a room, or several, in a beautiful ancient castle?
Europe is full of old, expensive castles that no one can afford to simply live in anymore, and many of these have been converted into hotels where you can get a sense of what it was like to be a wealthy, powerful elite back in the year 1400 or so.
You won't do better in terms of ambiance, and you have a choice between a more rustic and accurately medieval experience and something a bit more modern and luxurious.
Disclaimer: Forgetting your camera on any of these trips would be a huge mistake you might regret. Don't have one? We've got you covered with this Panasonic Digital Camera from Amazon!
So now that you've learned all about these amazing vacation ideas, let us know which one your favorite is. Do you have an even better vacation idea for us? Leave us a comment to tell us everything we need to know!
And for a chance to see some more of our incredible country, we recommend you also read: 7 Magical Healing Spots You Should Visit in the US