Top 8 Things to Do in Orange County
Orange County is the archetypal picture that most people think of when they think of California, with its spectacular coastline vistas, wonderful beaches, and gorgeous weather.
It has so much to offer, whether you want to immerse yourself in local culture, discover the natural marvels of the area, or enjoy wholesome family fun geared for young children.
There are various parks and beaches here, as well as a diverse creative expression that will provide you with significant insight into the local culture. You may also learn about the area's history or simply explore the greatest breweries. Orange County has something to offer both adults and children.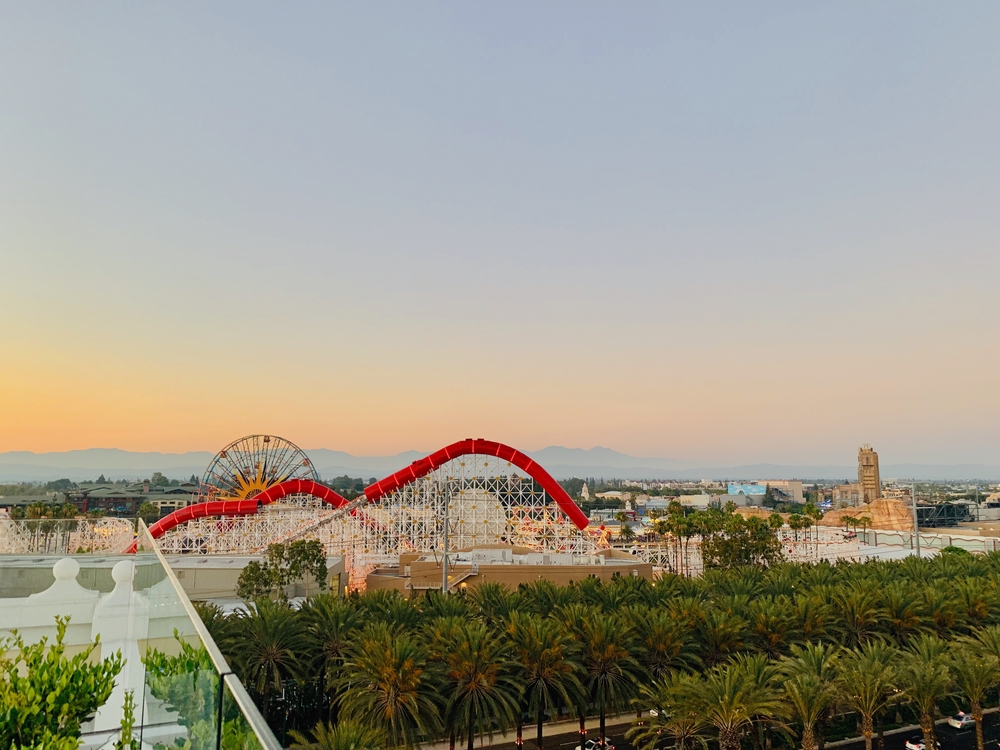 1. Disneyland
If there weren't already enough reasons to visit Orange County, "The Happiest Place on Earth" should be plenty to persuade you. This iconic Anaheim theme park has more than earned its reputation. A family vacation might be a highlight of your summer.
Splash Mountain, Star Tours, and Space Mountain are just a few of the thrilling and enchanting attractions available at Disneyland. You can also meet your favorite characters, such as Mickey Mouse. It's the kind of place that can completely enchant you.
Consider staying at a Disneyland Resort Hotel to make moving around easier. But I recommend you allow yourself plenty of time to plan so that you can see all you want to see.
2. Shipley Nature Centre
Shipley Nature Centre, located near Huntington Beach, provides a variety of outdoor activities, including trails, conservatories, and even a native plant nursery loaded with amazing flora endemic to the Orange County region.
Visit the butterfly house as well, where you'll witness these gorgeous animals flitting around in a riot of color.
If you come during the summer, you may be able to see unique activities such as live music performances. Fans of birding will find lots to see here as well, as this nature center is home to a plethora of songbirds all year, and its nectar-rich plants attract lots of hummingbirds and wrens.
3. Discovery Cube
The Discovery Cube is a famous museum and activity center for children that aims to both entertain and educate them. If you're traveling with children, this is an excellent place for them to learn while having fun.
There are lectures, displays, activities, and shows in the Discovery Cube that are all geared to teach youngsters about space, water conservation, and excellent eating habits, among other things.
The Cube also hosts unique concerts and overnight events, such as Night at the Cube, which commemorates the 50th anniversary of the moon landing. It's a happy and delightful environment.
Best of all, it's a terrific learning environment.
4. Old Courthouse Museum
The Old Courthouse Museum takes you back over a century in time to the rich history of Orange County. When you first arrive at the structure, you'll note its tremendous sandstone and granite construction, which exudes an overwhelming but inviting ambiance that draws you in even further.
Inside, you'll find significant archives and artifacts that shed light on the region's history. The Orange County History Centre and the Pacific Coast Archaeological Society's library, as well as the Orange County Archives, are both housed within.
If you care about history, it's one of the most unique things you can do. Attractions like these demonstrate the significance of a community's heritage.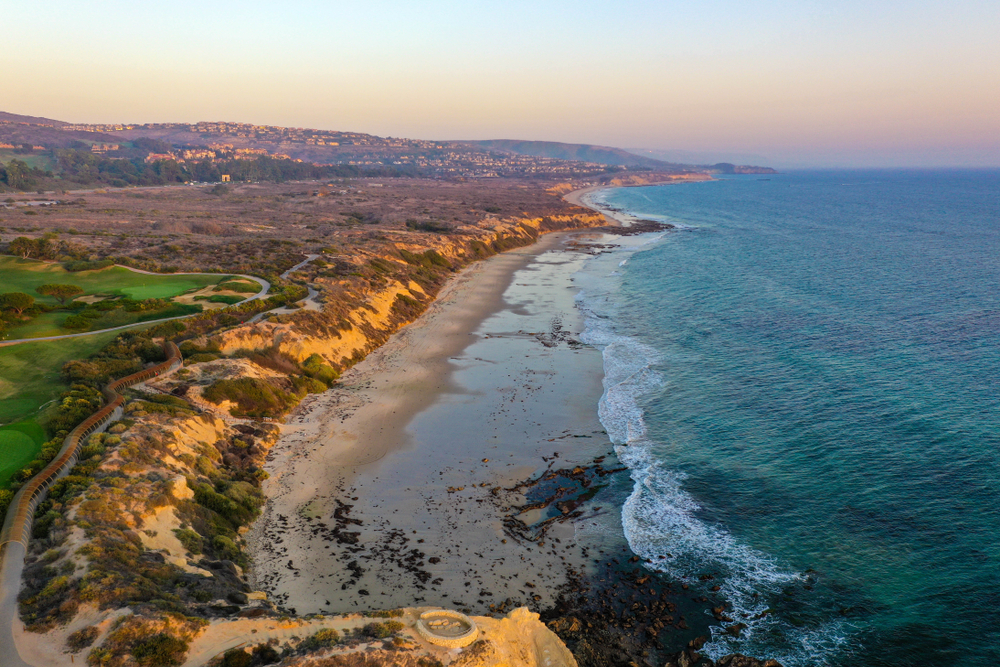 5. Crystal Cove State Park
You could spend an entire day in Orange County visiting numerous beaches and yet it still won't be enough. Crystal Cove State Park is another hidden treasure in the area. Crystal Cove State Park is a coastline-protected natural area recognized for its natural beauty and nearly limitless recreational land and ocean activities.
Visitors from all over the world visit the park's shoreline, which includes surfable waves and popular scuba diving areas. Kayaking is another popular activity in this area. If you want to go farther inland for some adventure, you may go on an exciting trek or bike ride through the area's natural paths.
6. Mission San Juan Capistrano
Religious devotion has inspired some of the world's most famous landmarks, including the Vatican and Notre Dame Cathedral. Mission San Juan Capistrano is less well-known but no less admirable.
It's a centuries-old Christian mission that you can explore on your own or with a guide to view the spectacular architecture and antique artworks. If you visit on a beautiful day, the Spanish Colonial building stands proudly against a backdrop of lush foliage and blue skies.
When you explore the inside, you may look at their enormous collection of historical artifacts and artwork from the 18th century onward, including an interpretive chamber dedicated solely to Native American art.
7. Laguna Beach art galleries
Laguna Beach art galleries exhibit some of the greatest works by local artists, allowing you to experience the intrinsic fascination of the artwork while immersing yourself in local culture. The Laguna Gallery of Contemporary Art, Kush Fine Art, and the Cove Gallery are among the galleries.
Photographs, acrylics, paintings, and other unusual mediums used by artists to express themselves may be found at these places. If you go during the summer, you may even attend an art festival in these galleries.
A visit to the OC over the weekend should include a stop at one of the Laguna art events. You can't miss out on events like Laguna Art-a-Fair, Festival of Arts, or Sawdust Art and Craft Festival.
8. Pretend City Children's Museum
The Pretend City Children's Museum is intended to give engaging exhibitions for children while also providing significant insight into numerous job prospects. There are a variety of jobs on exhibit here, as well as basic adult duties such as going to the bank or shopping for food.
Kids may enjoy a safe environment to practice it all, and they may even discover the inspiration they need to pursue a certain job such as a doctor, lawyer, or almost anything else you can think of. This is one of the nicest places to visit with small children.
When it comes to motivating our children, it is one of the top venues in the county.
But I gotta be honest with you, I feel like there's still so much to talk about when it comes to California. I personally think it's one of the dreamiest and nicest places in America, and it sure needs more time to truly unpack all its beauties.
If you're interested in discovering Orange County and other places in sunny California, then we highly recommend you get yourself this book: California Bucket List Adventure Guide: Explore 100 Offbeat Destinations You Must Visit!
You will get all the information you need about various areas and places you might want to visit, what you should look for, and also how to get there.
There are some great GPS coordinates that will help you stay on the right track, so if you're looking for some good old-school adventure without your phone, this is the book for you.
Moreover, what's traveling if you don't choose the best time to visit some destinations? You'll get all the needed info on travel and weather conditions, but also on average expenses, so you'll know what to expect!
If you enjoyed reading this piece, we also recommend reading: 8 Things Smart Travelers Always Do Before a Flight