Smart travelers agree…You NEED to know these things!
How often do you catch flights? If the answer is: not very often, you may be in for a surprise.
Between making sure your suitcase isn't an ounce over the weight limit and rushing to your gate before the doors close, air travel can be a stressful experience…but it doesn't have to be.
In order to have a stress-free flight, ensure that you prepare everything ahead of time or as early as a month before your flight. And there are things that all smart travelers often do before a flight that can surely help you do everything from booking to packing.
With our tips, you'll definitely have a stress-free and enjoyable getaway. Click next and keep reading to learn about the 8 things you should do before your next flight, so you can relax knowing that you're fully prepared.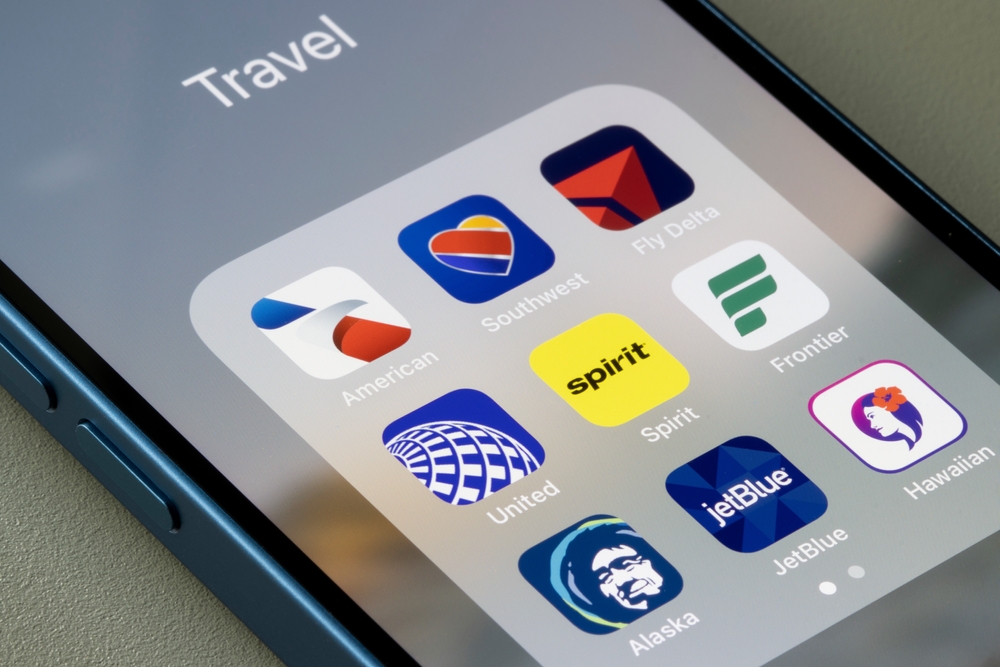 Smart Travelers Download and Use Their Airline's App
Do you have a bag to check in? Unless you do, there's no reason to queue up at the check-in desk or deal with a fingerprint-smudged kiosk at the airport. Just download your airline's app ahead of time, make sure that all your reservation details are in, and use it to check-in.
That way, when you arrive at the airport, you can head straight to security. Hassle-free! For instance, Delta's app will even check you in automatically 24 hours before your flight.
Several airlines, including Southwest and Alaska, now offer free onboard entertainment via their passengers' devices through their apps, so you should see them appear on your phone.
Smart Travelers Sign Up For PreCheck
What do we ALL despise the most about flying? Security checks, obviously! Well, you can keep those belts and shoes on, you can leave the liquids and laptops in your bag, and you can take a pass on the full-body scans by getting TSA PreCheck.
You could just pay 85 dollars for PreCheck itself or spend 100 dollars for Global Entry, which also grants PreCheck, usually, as well as access to expedited immigration and customs.
A few credit cards, like the Capital One Venture and the Bank of America Premium Rewards one, might even refund you the application fee for either of the programs.
Smart Travelers Hope For The Best But Plan For The Worst
So many things can go wrong while traveling: trip delays and cancellations, delayed or lost luggage, emergency evacuations, travel accidents, and so much more. Now, this doesn't mean that you should give up on your dreams of seeing the world.
Just be sure to pay for your lodgings, flights, and rental cars with a credit card that offers reimbursement for these types of inconveniences. Most premium travel rewards credit cards will offer these benefits, some with an annual fee of less than 100 dollars.
These benefits can have the potential to save you thousands of dollars if something goes wrong on your travels. If you don't own a credit card that has this kind of benefit, you should think about purchasing some smart traveler's insurance.
Smart Travelers Lounge Around
Why would you want to wait at the gate when you can be enjoying free Wi-Fi and some snacks in the comfort of a lounge? LoungeBuddy posts reviews on airport lounges worldwide, including their entry requirements and how you can score some day passes.
Several premium credit cards, including the Chase Sapphire Reserve and the Platinum Card from American Express, grant you access to hundreds of Priority Pass lounges worldwide.
Frequent flyers can also consider airline-specific cards like the Delta SkyMiles Reserve or United Club Card, which can get you into a particular carrier's lounge.
Another great thing? The agents in these lounges can usually help you faster than those out in the terminal, and they can get you rebooked if something goes wrong with your travel plans.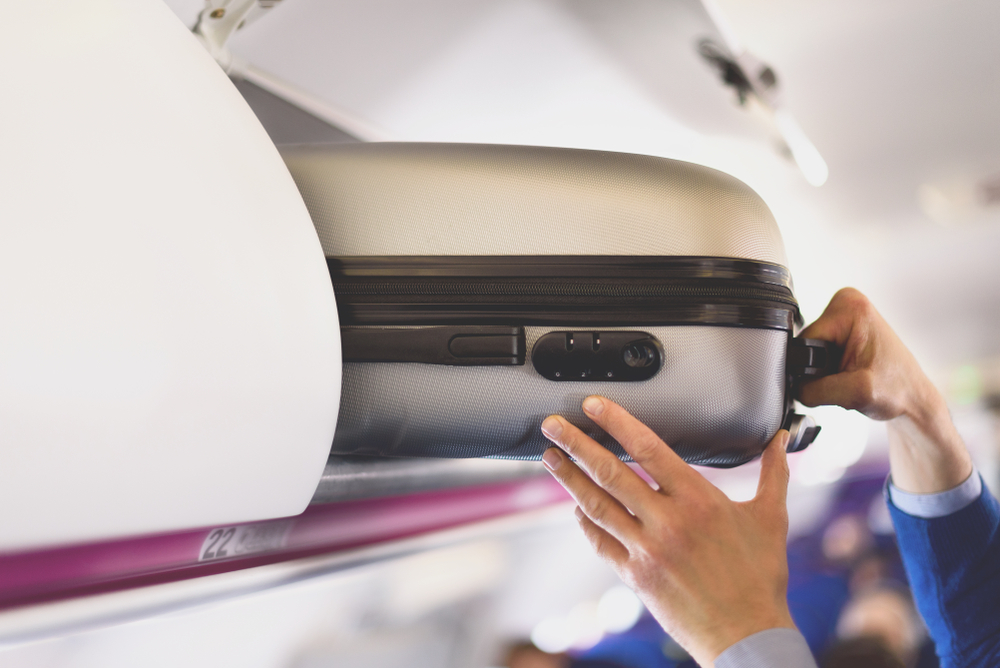 Smart Travelers Know What To Pack In Their Carry-ons
If you haven't mastered the art of smart traveling with just a carry-on yet, that's OK. But there are specific things you should NEVER check. Always pack your medications in your carry-on. If you're taking any type of medication, put it in your carry-on luggage.
Depending on your destination, if your baggage gets lost, your medication might not be easily accessible where you go, or it may cost a lot of money. Just make sure you have your prescription on hand in case you are questioned when checking in.
We also suggest bringing a change of clothes on board with you so that you have an extra set if your luggage takes an accidental side trip and doesn't arrive until two days later. The same goes for your passport, electronics, money, jewelry, and lithium batteries.
Smart Travelers Hydrate Before A Flight
There's a reason for your lips feeling chapped, your nose and throat dry, and your hands turning scaly on a flight.
According to the Cleveland Clinic, around half of the air circulating in the cabin gets pulled from the outside air, and at 35,000ft, that air has a minimal amount of moisture. That's why hydrating before a flight is crucial.
Try drinking as much water as you possibly can for 24 hours before you travel. You should also make sure to have water with you on the plane.
It's best to bring a refillable water bottle and fill it up after going through security since buying water at the airport can cost an arm and a leg! Avoiding caffeine and alcohol on your flight can also help keep you hydrated.
Smart Travelers Stay Away From Germs
As your travel day progresses, you'll be touching numerous surfaces, like touch screens, buttons, railings, security bins, armrests, seat belts, and tray tables. Keep in mind that countless people have touched all of these surfaces before you in between cleanings.
You should clean the germs off your hands as often as possible and carry a small bottle of antibacterial hand sanitizer with you for whenever you can't wash with soap and water.
You might also want to think about bringing a small pack of antibacterial wipes when flying to wipe down the surfaces that'll be in your immediate vicinity for the duration of your flight, particularly the seat's tray table, which has been well-known to harbor more germs than the airplane bathroom.
But to be as safe as possible, consider using portable Clorox Disinfecting Wipes.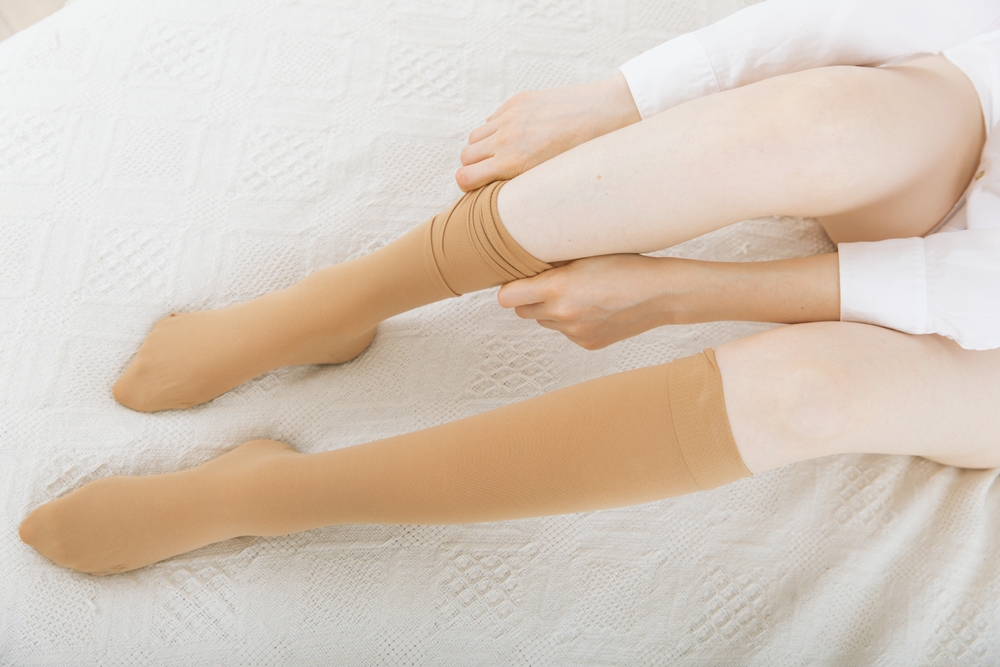 Smart Travelers Wear Compression Socks
They may not be the best looking, but compression socks are a no-frills life-saving measure everyone should include in their wardrobe. Remaining inactive for extended periods can cause a few problems to your health, especially during a long flight.
One of the most common is deep vein thrombosis, which is the formation of blood clots, specifically in your lower leg or thigh area. It doesn't cause a lot of pain, but when the clots break off and go somewhere else in the body, they can create serious issues.
Aside from compression socks, which help increase your circulation, we suggest you get up about every two hours, even if it's only near your seat, just to move your legs a bit.
If you can walk a little up and down the aisle, that's even better. Being a smart traveler is all about finding a balance that works for you!
Please feel free to leave us a comment and tell us what you think about our tips for smart travel. And for some more great advice, check out: Smart Tips to Pack Your Luggage Better