Adventure in America presents you: important vacation tips for cutting down your expenses!
Going on a vacation is a great thing to do, the well-deserved relaxation, the comfort, and the excitement of discovering new places. Everything is just truly amazing (we wish we could go on a vacation every day, to be honest).
Traveling is one of the best activities anyone can do, really, just think about visiting historic and cultural places, meeting new people, and interacting with the artistic side of any place.
However, the bad part is that it's pretty expensive to fulfill these dreams and goals, that's why we do it so rarely. The accommodation, flight, meals, and other expenses can make you wanna break the piggy bank.
But we came up with some great ideas that will help you have the vacation of your dreams and SAVE money! So, are you ready to have the vacation of your dreams? Then keep reading!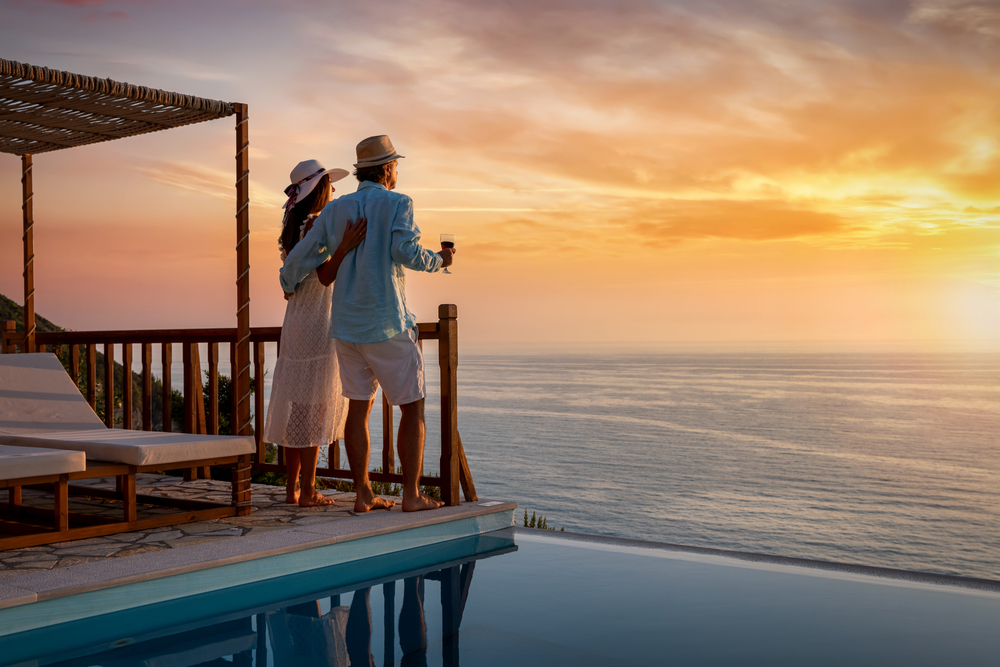 1. Rent an apartment and stay more than 2 nights on your vacation
Hotels are pretty expensive compared to a rented apartment or Airbnb accommodation, so you might want to consider staying at one of those.
Also, hostels are also a good choice. People sometimes live under the false impression that because they are cheaper than a hotel, they must be dirty, and unsafe or their other guests are dubious people.
For some properties, that might be the case, but in general, that's not at all the case. However, to make sure you don't have a bad experience, check their website for reviews to see what others' experience was like there or websites like Trip Advisor.
In addition, staying a longer period of time can turn out to be much cheaper than staying 1 or 2 nights.
2. You can go camping
Another good idea which can help you save a huge amount of money is to go camping. Of course, you have to pay a fee for the camping site, but it's less expensive than a hotel, that's for sure.
It's true it can be a little bit more challenging to go camping than a comfortable hotel with a restaurant and a proper bed, but the experience of camping is much more fun.
You get the chance to stay in nature, hear the crickets singing to you to sleep, enjoy the healthy and fresh air, and if you camp on a beach, hear the waves at night, enjoy a campfire near the sea and so much more.
3. Don't eat near tourist attractions more than once
Restaurants that are placed near major tourist attractions have HUGE prices so we suggest eating there only once, for the experience, but if you're on a tight budget then don't even think about it!
In most cases, it's not even worth the money, $40 for a piece of bread and some cheese?! No, thank you, sir. It's best to eat in local places, nothing too fancy, and eat at restaurants that serve good-looking food at a decent price.
It's good to do some small research on different websites and you can see what other clients said about the food, prices, etc.
4. Choose an accommodation that has breakfast included in the price
If you still decide that it's best for you and your travel companions to stay at a hotel choose one that includes a free breakfast. There's nothing like waking up and going downstairs for a full plate of bacon, pancakes, toast, and scrambled eggs (we'll go to one just for the included breakfast).
But besides that, you don't have to pay for an extra meal the next day. You already paid a considerable sum for the accommodation, you don't need to pay some more extra few bucks for breakfast as well, am I right?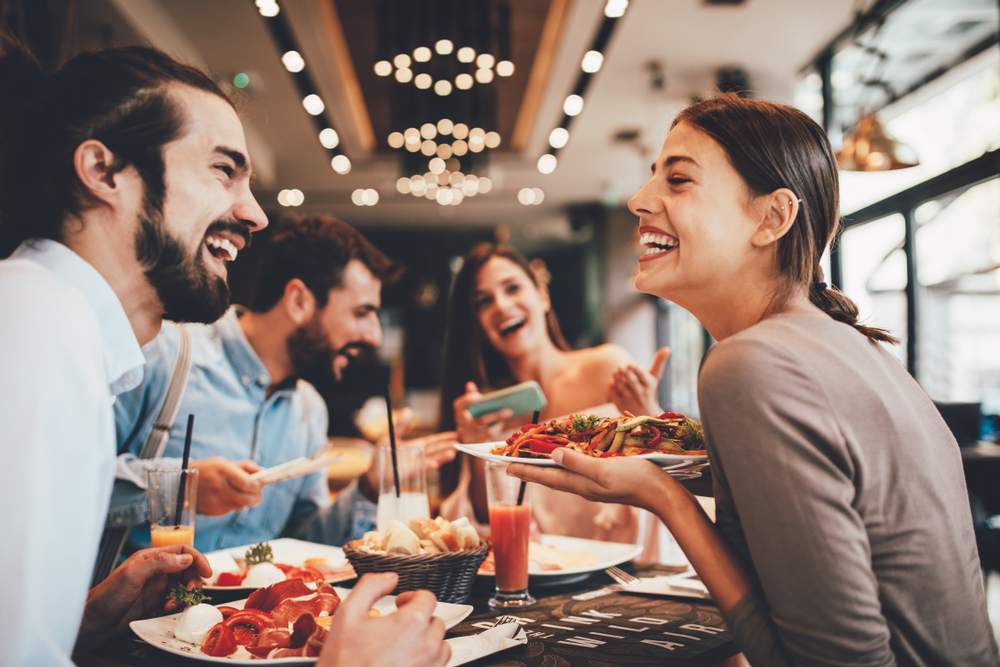 5. Eating out during lunchtime is better than dinnertime
In most restaurants, lunch courses are actually cheaper than the ones for dinner. We don't recommend eating every time at a restaurant, but once in a while if you feel like it, go to lunch at that restaurant you put your eyes on.
That can be the case because there are more people who eat out for dinner than for lunch. Also, most of the restaurants have lunch menu deals, so you should take advantage of those.
6. Local markets are better than supermarkets
First of all, local shops have more advantageous prices than supermarkets do. And it's always a good idea to support the locals and their economy.
Besides that, you might be lucky to find some food items you wouldn't see elsewhere, which is totally going to make your vacation that much more enjoyable.
7. Oh, and enjoy the local food
Vacation and delicious local food! Can you name a better combination? There's no better way to enjoy the culture of the country or city that you're visiting than to eat local food. You are literally tasting their traditions.
Keep reading, because we have many other tips on how to cut down on expenses during vacation!
8. Walk or choose local transportation for certain destinations
Cabs are very EXPENSIVE, especially in some corners of the world. It's better to walk to some attractions or travel by local transportation because it's cheaper. A bus or subway ticket is a better choice than a taxi ride.
In addition, walking is good because it's healthier and you can actually enjoy the landscapes, the locals, the culture and the art. There's so much more you can see while walking than by going in a car. By walking or choosing a local transportation method you get to fully enjoy the experience of a local.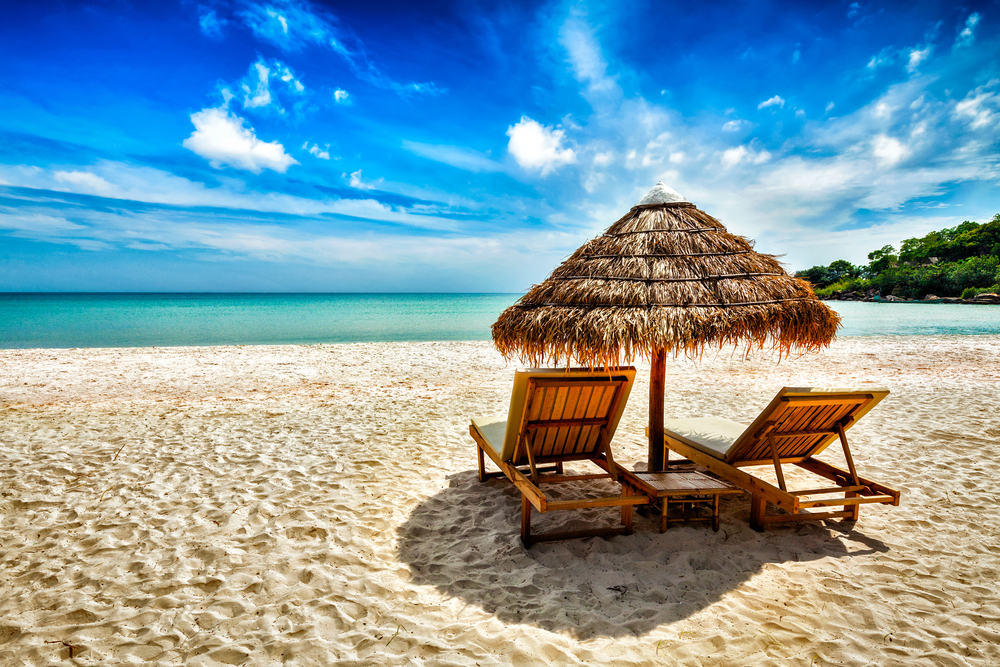 9. Avoid the crowded season
Attractions, accommodations, and transportation tickets are more expensive during the crowded seasons which are: the winter and the summer.
For example, during the winter lots of people want to hit the slopes, ski, enjoy the holidays in a nice exotic destination, and so the flight tickets and the costs for hotels are gonna be outrageously expensive.
During spring and autumn, things are gonna be less expensive, depending on your destination. Another trick would be to book things in advance so you can get them at a decent price, 9-10 months prior to your trip.
10. Don't rush into buying souvenirs…without bargaining
One of the things everybody is doing while traveling is that they buy souvenirs. We get it, we can't leave a place without buying at least five magnets. But, in some countries, the prices are BEYOND UNREASONABLE! However, in some places, it's very easy to bargain with the clerk for expensive souvenirs.
Now, we don't mean to be rude to them or insult them, but asking to cut down the price with a few bucks will eventually be fine with them. Pay attention, that in some places this will not work, special souvenir stores may not agree to it, but in bazaars and local markets, you can get a deal.
11. Try to plan your vacation expenses in advance and keep track of them
It's a good idea to make a plan beforehand and have a good idea of how much money you plan to spend on your vacation. However, plans don't always stick because unpredictable changes appear and you have to adjust, but you should keep good track of your expenses during the trip.
It can also come in handy to bring with you some extra cash, just in case anything happens or some unplanned expenses occur. Also. when you leave your accommodation, make sure you don't carry all of your money with you, leave some in the safe, you know just in case.
12. NEVER exchange money in an airport unless you're in a hurry
Fees for exchanging currency in an airport tend to be just HUGE! Eventually, you end up with less money than you were supposed to. And so, it's better to go to an ATM or to Exchange stores, the taxes are much lower than the ones in the airport and you won't spend your last penny on it.
In addition, consider getting yourself a bank card that doesn't have any ATM fees when you put money into your account or when you withdraw a few bucks. These are highly popular among travelers.
Takeaway
Enjoy your vacation without worrying about the money! Let's face the truth, life is short and so we should enjoy every minute of it without worrying about every single detail.
Money is a big factor that is indeed influencing your mood, your lifestyle and so much more, but in those rare occasions when we have the time and place to relax and just enjoy it, we should think about it as little as we can.
Another easy way to save money while you're on vacation is to travel light. A carry-on is exactly what you need to fit your belongings and cut down on expenses, so here's a good one for you!
Vacations should be all about discovering new places and cultures, but most importantly living life in the most comforting way possible. So, if you need more tips on how to make sure you have the perfect vacation, click here: 7 Incredible Vacation Ideas You've Never Thought of But Really Should Try