Staying at a 5-star hotel is a very comfortable and pleasant experience, with the soft bed sheets, the mini bar, the luxurious room, and the nice hospitality. The tasty and fresh food, the view, let's just say it: We love staying in hotels and if we could we would actually live in one FOREVER!
The thing about this kind of hotels is that their services are high quality, the staff treats you very well, the food is out of this world and the room is just…MAGNIFICENT! The sad part about them is that they are indeed very very expensive and as much as we would like to spend endless nights in one, we simply can't afford it.
However, there are few 5-star hotels in America whose price per night is affordable.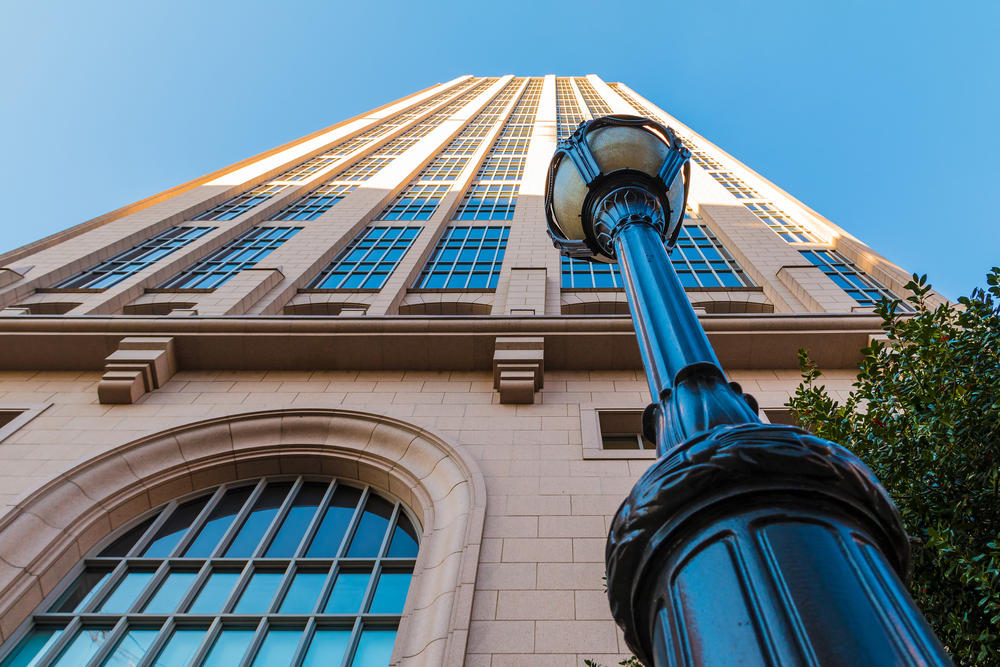 1. Four Seasons Hotel in Atlanta
If you happen to visit Atlanta for a short period of time you might consider the Four Seasons Hotel. It is placed right downtown and it has the best view of the whole city. Being of the tallest buildings in the city, it has lots to offer, and staying there for just one night can be extremely comforting and relaxing.
Besides that, being a Four Seasons Hotel you can be sure the services are definitely worth it! Some say it's the best one to stay at in the whole country! Well, it got us, we're booking one tomorrow!
2. The Langham Hotel in Chicago
How much: $468/night (but according to some it can be MUCH lower!)
The Langham business started in the 19th century in the U.K. The one in Chicago is their latest addition and it is so good it was placed 5th in 2016 in Forbes magazine.
Shockingly, the best thing about the hotel is not the view, but their services. The hotel management does their best every day to keep all customers happy and provide an amazing experience!
3. St. Regis in San Francisco
One of the most amazing cities in California. There are lots of amazing views, people are nice and the culture and art are just breathtaking. If you happen to take a day trip to San Francisco or stay there for a day or two, you can make your visit worth it by staying at the St. Regis hotel.
The luxury and quality are definitely worth every penny. Besides that, every room has a great city view, but if that didn't convince you, you get to use the St. Regis Butler service! What more could you possibly ask for?
4. Wequassett Resort & Golf Club, East Harwich
The perfect luxurious escape for golfers and lovers. Located 70 miles from Boston, which is basically an hour and a half of driving. It's one of the best resorts in the world, with top-tier services and quality management. On top of that, there are countless ways that you can have fun while at the resort.
You won't regret staying there, because besides the luxury you will also have lots of fun spending time on the 18-hole golf court, two swimming pools, a tennis court, and two private beaches! Sounds like the perfect family escapade, doesn't it?
5. The Little Nell, Aspen
Aspen is the best destination for winter sports and for mountain lovers. Many celebrities spend their vacations at The Little Nell. If you were looking for a fancy place to spend your holidays or have a good time while skiing, then this is the place.
You and your loved ones will have the time of your life and maybe if you get lucky you get to spot Jay Z and Beyoncé since this resort is their favorite to spend the winter holidays. Don't miss out on this opportunity.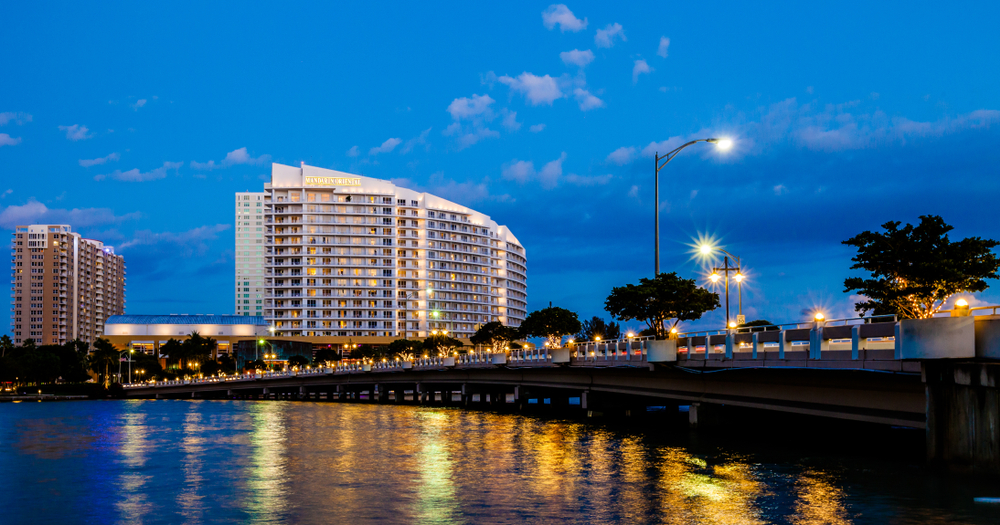 6. Mandarin Oriental, Miami
Miami is a city of partying, music, endless beaches, and lots of fun. And so if you happen to pass through you should definitely spend a night at the 5-star hotel, Mandarin Oriental. This hotel's luxury is a bit different, meaning they will show you what Oriental luxury is like.
We suggest you book a weekend during the summertime because the private beach and the crystal clear ocean are best enjoyed in the hot season. But because it's Florida, summer lasts forever so you can choose a less crowded weekend.
7. Eau Palm Beach Resort & Spa, Palm Beach
We're not gonna lie spas are our absolute favorites and we would spend every weekend in one. You will never want to leave after you see the room amenities, have a taste of their VIP treatment.
This resort has everything you have ever dreamed of including, a spa, a private beach, the best services you can get, and an astonishing view. It's a very popular resort among people especially because of its unbelievable price and so if you consider getting a room here you should book one in advance.
8. The American Club, Kohler
This one is the cheapest 5-star hotel in America, it's actually cheaper than some 4-star hotels in the U.S. The American Club is famous for its exquisite rooms, their amenities, and facilities which have a great quality.
The best part is the price for one room doesn't change regardless of the time of the year. The location is amazing and no matter the season, summer or winter, you have plenty to do. The hospitality service is amazing and so will be the rest of your vacation.
9. Trump International Hotel Waikiki, Hawaii
Hawaii is full of amazing  5-star hotels, but this one is a good choice because its luxury will fit your budget. The rates are usually higher during the crowded season than the one's off-season.
The weather is always nice, warm, and welcoming. The services at the Trump International in Hawaii are very good and so are the rooms, so no matter your political views you'll enjoy staying here.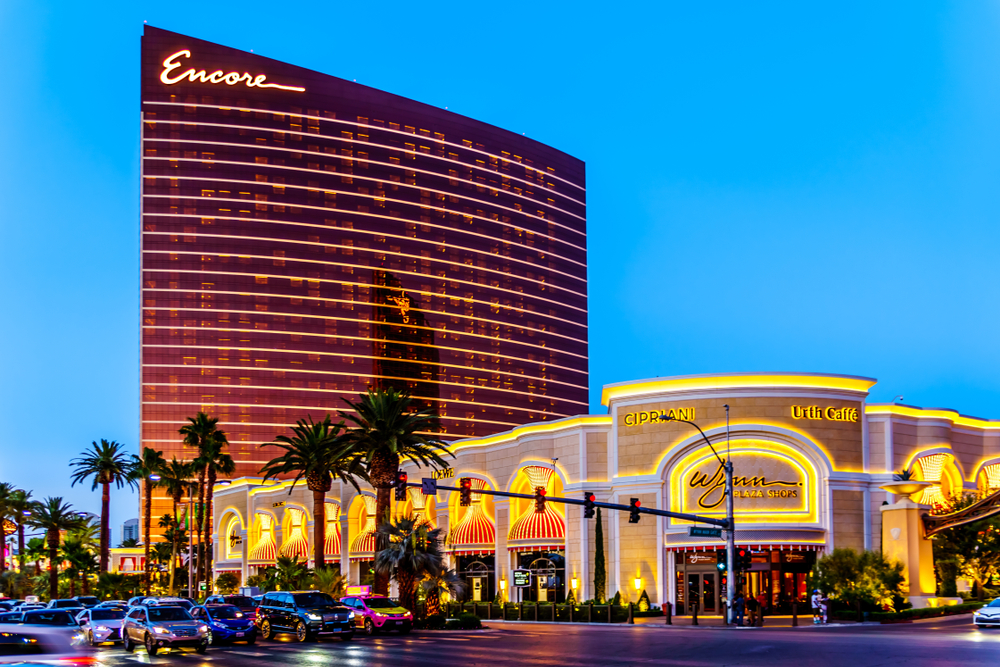 10. Wynn and Encore, Las Vegas
Las Vegas, a great city for parties, going to a casino, and playing some slots, has it all: fun, entertainment, and a great atmosphere. It's like a +21 Santa's Town. The Wynn and Encore twin hotels are among the most popular buildings in the whole city.
Staying here will give you an amazing view of the whole of Vegas, an amazing room, and excellent facilities. If you feel like going on a Las Vegas escapade this is the hotel you should book a room at. They have what every visitor wishes: clubs by the pool, musicals, and a Ferrari car dealership.
11. The Sanctuary Golf Resort, Kiawah Island
Full of amenities and good quality services, the Sanctuary Golf Hotel has also an amazing view over the ocean which is absolutely mesmerizing. According to guests, this resort is the best for making you feel the best. It's suitable for any family or romantic escapade or even for a business conference.
It's also one of the best choices for golf lovers since there are several acres at their disposal for this purpose.
Going on vacation and picking out your favorite hotel sounds like a dream, but don't forget that if you want to save money on your getaway (so maybe you can spend an extra day in the hotel), you should travel light and only take a carry-on with you. Here's an amazing one you don't want to miss!
If you want to read something else from Adventure in America, I recommend you check this article out: 50 Best State Parks Around the US