New York City, known as the "City of Dreams," is a haven for dreamers, artists, and entrepreneurs who flock to the concrete jungle in search of opportunity. Glitter is thrown in your eyes as you float by dreamy storefronts on 5th Avenue and change leaves in Central Park when you first set foot on this fair city's sidewalks.
While there are many suggestions for attractions, activities, and restaurants in the concrete jungle, there are also some practical things you need to know before the plane lands at JFK.
In such an intimidating environment, it appears that there is some sort of unwritten code of conduct that only locals understand. Fortunately, we've written it down for you. Here are our suggestions and regulations for getting around town like a true New Yorker.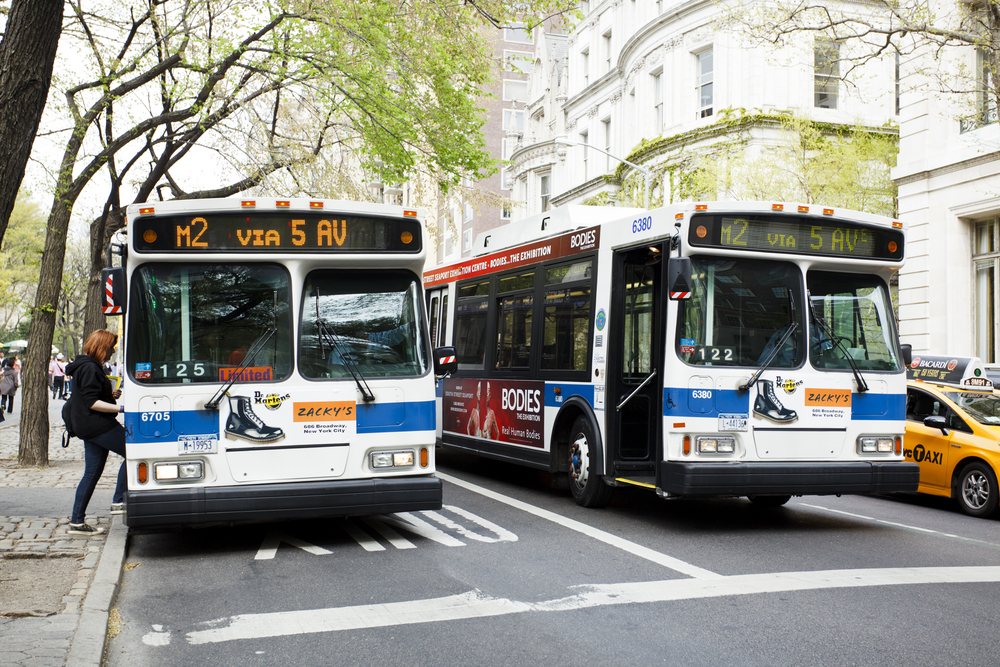 1. Getting on the bus
Buses aren't commonly utilized by visitors, although they can be useful if you're traveling crosstown (east to west) or a small distance in an area that isn't well-served by the subway (for example, Crown Heights to Williamsburg in Brooklyn, or The Met to MoMA). (However, at rush hour, you may find yourself walking at the same speed as the people on the sidewalk beside you.)
There are several types to choose from. Standard buses, which are only for intra-borough travel, cost $2.75 and can be paid with a swipe of your MetroCard when boarding. Select buses, denoted by the initials SBS, run on extremely congested corridors, such as crosstown routes, and cost $2.75.
However, before boarding, you must pay using your MetroCard at a booth at the station. Express buses travel between boroughs over longer distances. They cost $6.50, don't accept unlimited MetroCard, and have capital letters for the boroughs they pass through (as in QM1 for Queens and Manhattan or SIM2 for Staten Island and Manhattan).
So, taking a bus in New York City might not be a bad idea after all, even if you are just visiting.
2. Know your scooters and bikes before visiting New York City
Citi Bikes are the blue bicycles you see racked all throughout New York City. A one-day pass is $12, while a three-day pass is $24. They're designed for short trips. Once you've unlocked a bike, you have 30 minutes to dock it again at any place; otherwise, you'll be charged an additional $4 for every 15 minutes you wait.
If you already have a Lyft account, you may use it to pay for and access a bike. Lyft has added Citi Bike to its system. Aside from that, there's the Citi Bike app.
When it comes to creating a comprehensive network of safe, designated bike lanes, New York City still has a long way to go, so navigating the streets on two wheels is not for the faint of heart. Wear a helmet (you'll need to bring your own), stay alert, and avoid going the opposite way down a one-way street.
Revel, a company that rents out electric mopeds, recently started in Brooklyn and Queens. Although they do not have official docks, you will see them parked on the street.
There's a one-time $19 fee to verify your identity and safe driving record after you download the app and unlock one, and then it's $1 per person, plus $0.25 per minute to ride and $0.10 per minute to park and halt. In the case attached to the back, you'll find two helmets.
3. How to interact with strangers
Even if you're the only two people on the streets of New York City, people will think you're insane if you say hello to them as you pass by. Most folks are willing to assist with directions, but a cheerful "Good morning!" is considered odd. Maybe it's because we live in such a busy environment where there's so little true privacy that we strive to create it for each other when we can.
If you do need instructions, the simplest way to stop someone is to wave them down and say, "Excuse me, could you help me with directions?" People are generally trained to ignore everyone, so don't be discouraged if you see a few people strolling by with their headphones on; someone will eventually stop to assist you.
Even if they might seem distant, cold, and uninvolved, the folks of New York City will surely help someone who needs a little bit of help.
4. Don't waste three hours waiting for a table
Going to any new-ish, well-reviewed downtown restaurant without a reservation at peak times (7-9 p.m.) usually results in a bit of a wait (30–45 minutes). However, there are some restaurants, that are generally popular, that have wait periods of more than two hours and do not accept reservations. (Here's looking at you, Via Carota, and Kiki's.)
It can be discouraging—even infuriating—especially if you're unprepared and haven't created a backup plan. If a buzzy restaurant you want to try doesn't take reservations, try calling in the middle of the day to get a sense of how long the wait is during peak hours.
If you must eat there, one option is to arrive at 5 p.m. to put your name down, then go shopping and have a drink nearby. Just have your phone handy—they'll give your table away if you don't arrive within 15 minutes of it opening up.
When it comes to Instagram-famous delicacies, that cup of raw cookie dough, vegan doughnut, or rainbow whatever-it-is definitely isn't worth the three-hour wait, especially if you're only here for a few days. It's simply not worth it!
5. Keep in mind that there are five boroughs
Is it possible that some Manhattanites rarely cross the East River and refer to whatever they can't access from the steps of the Bedford Ave. station as "deep Brooklyn"? Yes. Are there Brooklynites who believe that crossing the East River will send you off the edge of the earth? Uh-huh.
However, you should not aim to be like them. Take the time to explore every borough, no matter how much time you have in New York City. Visit MoMA PS1 in Long Island City for an all-day dance party, Joe & Pats on Staten Island for some of the greatest pizza in town, or the New York Botanical Garden in the Bronx.
Each borough is different, has plenty of things to see, do, and eat, and is conveniently accessible by subway or boat.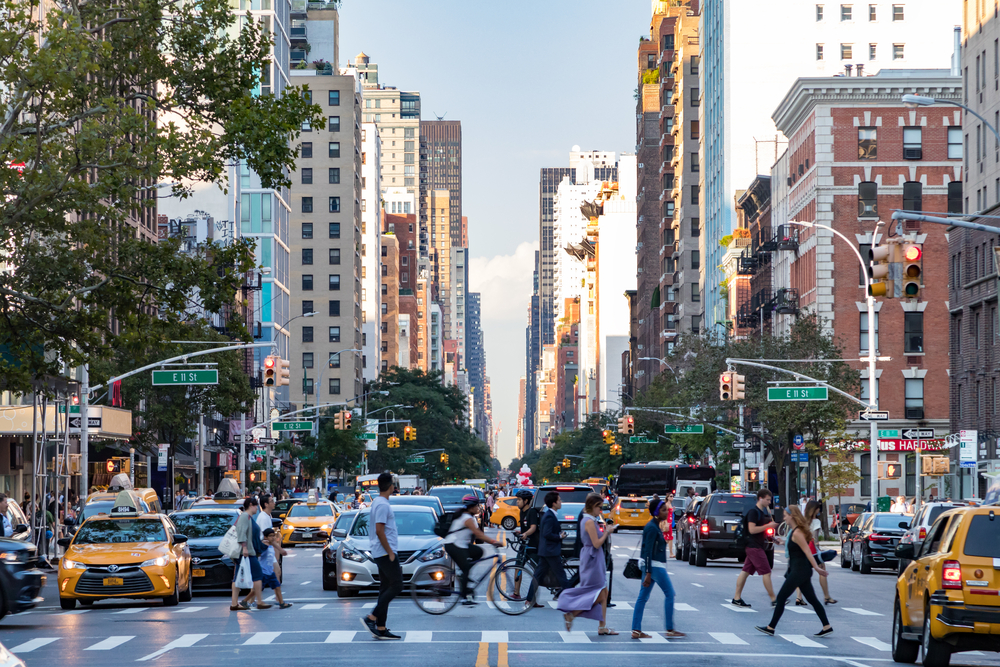 6. A word on clothes
It is not tough to navigate the terrain. And what about that old adage about New Yorkers always dressing in black? Although this isn't totally accurate, it is prevalent throughout the winter months. Whether you're heading to a theater, music venue, or premium restaurant, verify if there's a dress code on their website or call ahead.
Occasionally, highly high-end (or super old-school) establishments will demand males wear jackets. Most establishments, though, will have a mix of clothing, ranging from jeans and tees to dresses and shoes. When in doubt, dress up a little.
If you show up to lunch in the West Village wearing zipped-up hiking trousers, you will not be treated negatively, but you will be treated as a tourist.
We hope that this guide will help you if you ever plan to visit New York City! If you have any other suggestions, don't hesitate to leave them in the comments.
This guide might help you find the best attractions in New York City: Frommer's New York City 2023 (Complete Guide)
You should also read: 7 Incredible Vacation Ideas You've Never Thought of But Really Should Try