Make sure your winter plans involve a magnificent ski resort!
For some people, getting out into the freezing weather and having some fun in the fresh snow is better than escaping to a beachy resort. But whether you're a beginner or you've been hitting the slopes for years, there are lots of ski resorts around the world that pull in visitors each winter.
So once that snow starts to fall, it's time to plan your next big skiing adventure. Considering all of the things that skiers love and the locations and amenities that make all the difference, these are 10 of the best ski resorts to stay in when you go skiing.
Keep reading to find out what they are!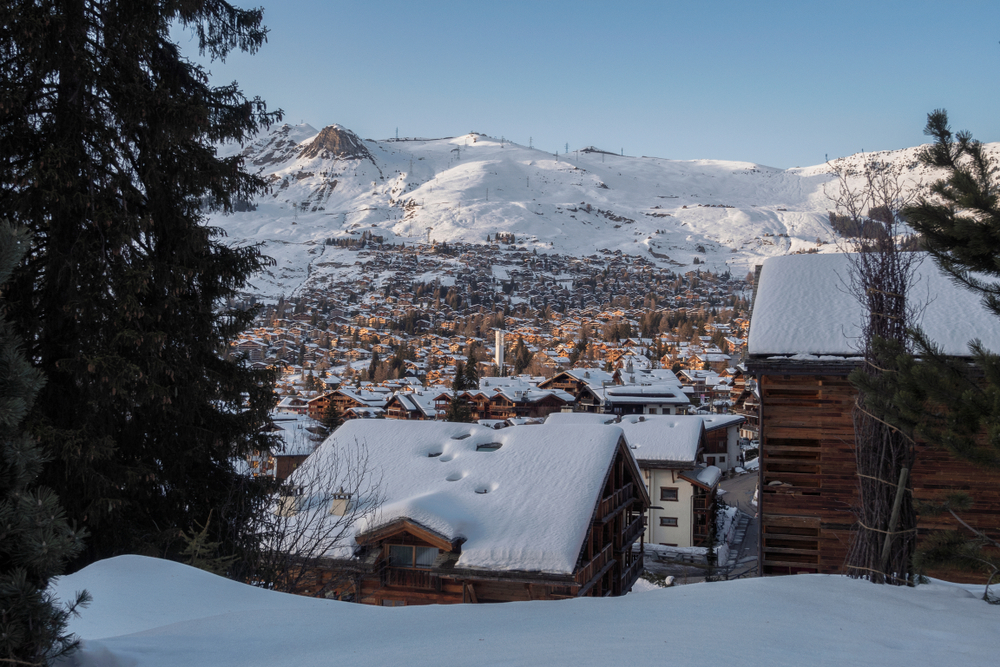 Verbier, Switzerland
Why this ski resort? Located two hours from Geneva, it is Switzerland's largest skiing area and gets about 330 inches of snow a year.
Where To Stay: La Cordée des Alpes. It's a mix of vintage ski design and the latest Swiss chic at the foot of the mountain.
What To Do: In Switzerland's western part, the resort of Verbier is a favorite for its breathtaking and demanding off-piste geography. The maximum elevation is more than 3,300m at the epic Mont-Fort, and if you're experienced and wild enough, you can begin a black run right off the top of this peak.
Aspen Snowmass, Colorado
Why this ski resort? It has multiple trails all over the mountain at many different difficulty levels. Whether you're a beginner and looking for an easy path or have been on the hills your whole life, there's a trail at Aspen Snowmass that's ready for you!
Where To Stay: The Aspen Grand Hyatt. It's just a quick step to the gondola and also has outdoor hot tubs and a fire pit.
What To Do: Winter entertainment in Aspen Snowmass contains world-class skiing and snowboarding at Aspen Snowmass resort mountains, including Aspen Highlands, Ajax, Snowmass Mountain, and Buttermilk.
If you're not skiing, dog sled rides at Krabloonik, snowshoeing, snowmobiling, or a sleigh ride in Ashcroft will surely delight all outdoor fanatics.
Park City, Utah
Why this ski resort? Utah is a trendy destination for skiing and snowboarding, but snowmobiling is also popular.
Where To Stay: Deer Valley Resort. This resort, known for its upscale amenities, is consistently ranked among the top ski resorts in North America.
What To Do: Time your visit right, and you can catch one of the annual traditions from the Sundance Film Festival in January. And if you're into thrills, go for the Utah Olympic Park bobsled ride, "The Comet."
It's one of the longest slides in the world, with over 3,000ft of gliding and sliding. Also, The Mountain Resort Alpine Coaster is an elevated track featuring toboggan-style cars that take you through scenic curves, bends, twists, and loops.
Cortina D'Ampezzo, Italy
Why this ski resort? This resort has some of the most stunning views in Italy and a wide range of trails at different skill levels.
Where To Stay: Cortina Resort. It boasts exciting slopes for all levels of skiers and, as one of the historic ski resorts in the 'Best of the Alps' group, it offers a wide range of accommodations of all styles and standards.
What To Do: Downhill skiing and snowboarding are what Cortina d'Ampezzo is known for. The 66 slopes are spread over 120 km and are served by 34 cableways.
You also have many rentals for ski equipment, lodges, and bars where you can rest, sunbathe, drink a "bombardino," or do some Apres Ski to end off your day.
Whistler, British Columbia
Why this ski resort? Along with skiing or snowboarding on the slopes, visitors can go to the village to experience the best in fine dining, shopping, and many other fun activities.
Where To Stay: Whistler Blackcomb Resort. It's among the most popular skiing resorts in Canada and is popular no matter the season, but it's best to visit during the winter.
What To Do: Check out the tube park, perfect for family outings. And for the real adventurers, bungee jumping and winter ziplining are sure to get your blood flow going! But if you just want to relax, ice fishing and sightseeing tours are definitely for you.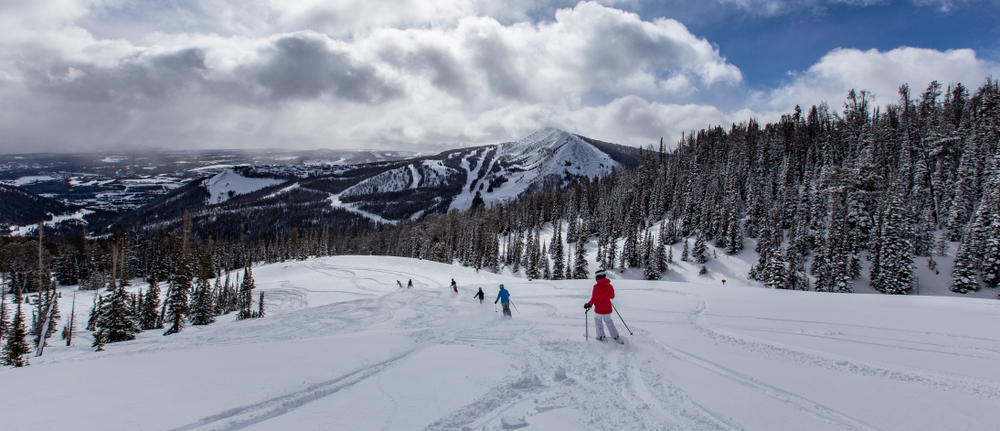 Big Sky, Montana
Why this ski resort? Big Sky Resort has four mountains that have over 300 different difficulty levels for skiing and snowboard enthusiasts.
Where To Stay: Big Sky Resort. This resort is popular among visitors because its unique lift technology helps the lines stay short and fast, giving you even more time on the slopes.
What To Do: The entire surrounding area in this state is a winter paradise for any outdoor enthusiast. With lots of pristine snow and beautiful outdoor adventure spots, it's the ideal place to spend your winter getaway.
You can enjoy skiing, snowmobiling, snowshoeing, and many other winter activities.
Lake Tahoe, California
Why this ski resort? Many people think of beaches and palm trees when they think about California, but anyone who has visited the northern parts of the state will know that winter sports are top-rated there. There are over 170 trails at all different skill levels.
Where To Stay: Palisades Tahoe Ski Resort. The 72-year-old resort has a legacy in American skiing as host to the 1960s Winter Olympics. It is the biggest and most challenging skiing complex in the region, with 3,600 skiable acres.
What To Do: You don't need to be a pro skier to get to the top of the mountain. There's a gondola right in the middle of town that will take you up to Tamarack Lodge, where you can enjoy a hot drink and appreciate the scenery.
Also, head over to Bravo Farms, on Highway 99, to fill up on some cheese specialties and great wine.
Manali, India
Why this ski resort? Manali is the spot for deep reflection, on and off the mountain. Tibetan monasteries, Hot springs, temples, art galleries, the Manali bazaar, and many other fantastic cultural delights are there to add an exotic touch to your experience.
Where To Stay: Span Resort & Spa. Thirty-six cottages offer incredible views of the mountains in a tranquil setting, including the Span Suite, where the ceilings are made of wood, giving you a genuine chalet feeling.
What To Do: There are many sightseeing tours to keep you busy if skiing isn't your thing. Or you can even try out snowmobiling.
St. Anton Am Arlberg, Austria
Why this ski resort? The village of St. Anton is in the Tyrolean Alps, and its 433 inches of snow and exciting terrain make these mountains perfect. It hosted the World Alpine Skiing World Championships and is a vast space for endless skiing.
Where To Stay: Himmlhof Hotel. It's cozy and homey. Also known as the best hotel in town!
What To Do: Check out the sports park. There's an indoor climbing wall and a bouldering wall where you can rent equipment and climb on your own if you're experienced, or grab an instructor and have them show you the ropes.
But if you're not a climbing fan, then there are always the bowling alleys, tennis courts, and squash courts for you to try out.
Sierra Nevada, Spain
Why this ski resort? It has a collection of resorts with more than 104 kilometers of trails and 116 runs.
Where To Stay: The Sierra Nevada in Pradollano
What To Do: Besides skiing, there are many fun activities you can do in the Sierra Nevada. Check out Mirlo Blanco, where you can go ice skating or get a ride in the Russian sled, among many other things.
Some of the most popular activities include sunset excursions, snowboarding, snowshoeing,…and you won't want to miss out on stargazing.
And if you're looking for some thrills, you can try a tandem paragliding flight that takes you over the Sierra Nevada. The flights are carried out by professional pilots who will guide you through the highest mountains of Spain, weather permitting.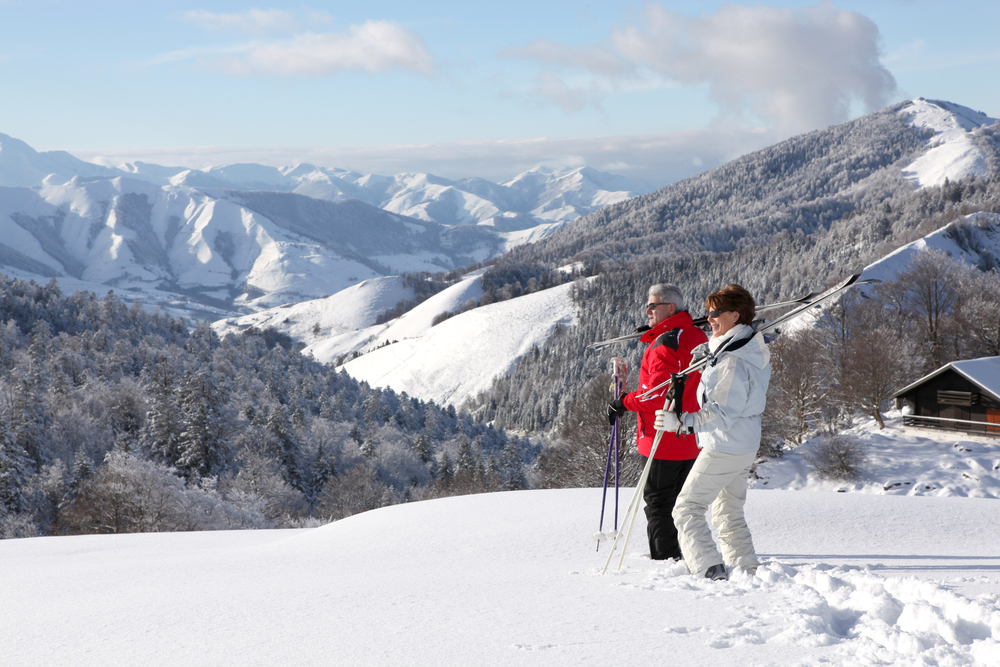 Takeaway
From November through April, the world's best mountains are alive with snow. These 10 mountains and ski resorts are where you need to spend your winter. Just keep in mind that where you stay when you go skiing makes a massive difference in your experience.
Hotels right along the slopes will cost you, but they maximize your time on your skis and offer a fun community vibe. But if you're looking to put in some runs on a budget and don't mind a commute in heavy traffic, you can certainly stay in more distant areas as well.
So pack up your winter jumpsuit and hit the slopes! Don't have one? Check out one of our favorites One Pieces Ski Suit on Amazon!
We hope you enjoyed reading about all these fantastic ski resorts. But if you can't get enough of the mountains, we also recommend checking out: 7 Breathtaking Mountains in America