Considering a camping trip? You'll want to check out these sleeping pads first!
Comfort is an obvious factor in hiking. We've found that sleeping pads can now provide MORE comfort than your bed at home if you choose the right one. There are essentially three major types of these mattresses, air, closed-cell foam, and self-inflating. But which one is best?
For example, the air pads cost extra and are more comfortable than the foam pads, which is why the majority of hikers prefer to buy this one.
But like with any other pads, the negative part is that these can quickly get a puncture while you place it in position, and you will always need a repair tape on hand to be on the safe side.
So, let's take a look at 10 sleeping pads to find out which one is right for you!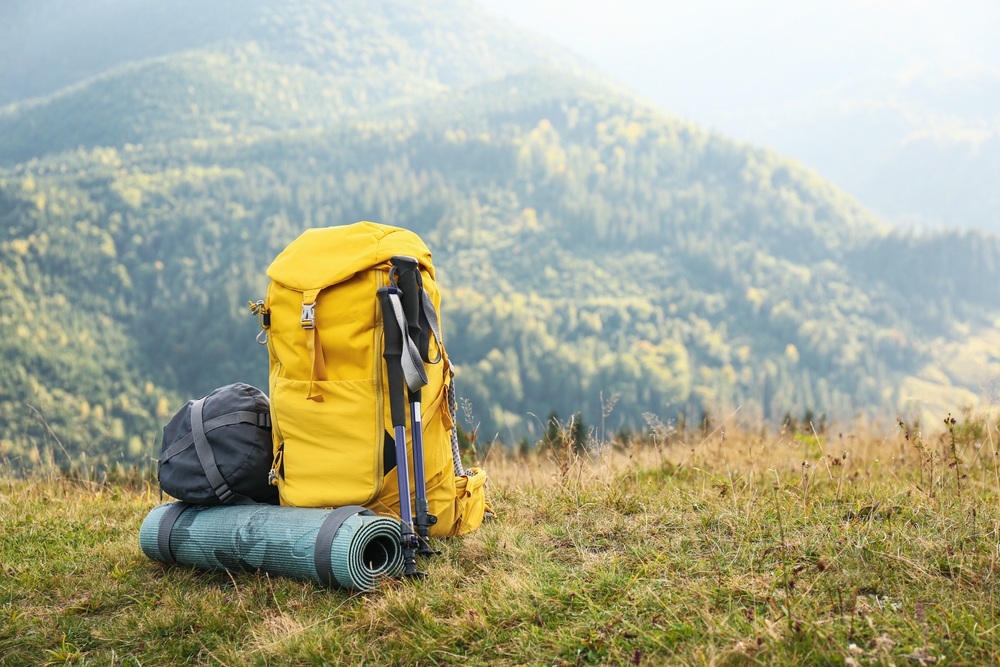 KingCamp Deluxe Series Double Sleeping Pads, 3in Thick, Self Inflating
You can't afford to miss carrying a KingCamp camping sleeping pad while sleeping outdoors as a camping enthusiast.
WHY?
-It only weighs 12.5 pounds, so it allows you to carry it from one place to another. It comes with a carrying bag, making it easier to store   compactly when not in use.
-It quickly inflates under the sun! Sunlight has been known to make the process faster and better.
Comfort frosted surface. The wave orders make a more solid and comfortable sleeping area. It's also damp-proof, which makes it more       comfortable.
-It deflates easily also! Just open the valves, rolling the pad from the bottom, press the rolling part by your legs. When rolling towards the   top, let the air flow out for a while, then close the valves.
Lightspeed Outdoors PVC-Free Warmth Series
This unit has a thickness of 3 inches that offers you a soft and warm surface to sleep comfortably. Inflation is a hassle-free task since you can open both valves to let air in.
It's also constructed from high-quality polyester materials that are well known for their strength and durability.
WHY?
-High-quality non-slip material, making it an easy substitution to an air bed. It's excellent for a cot or hammock!
-Integrated pillow for additional comfort, included compression straps and oversized carry bag.
-Lightweight PVC-free materials eliminate harmful phthalates, plastic odors, and loud plastic noises for a more peaceful rest.
-It has an R-value of 9.66 that offers maximum warmth.
Therm-a-Rest NeoAir UberLite
This is one of the most incredible camping sleeping pads that comes from a very well-known brand known for its innovation. It's is a very compact, comfortable, and lightweight sleeping pad that doesn't make any noise when you lie down.
WHY?
-It's a Featherlight (6oz) insulated air mattress with 2.5 inches of comfortable cushion for minimalist camping and backpacking.
-The Triangular Core Matrix construction offers double-stacked triangular baffles that create a stable surface while minimizing heat loss.
-The Tapered design reduces its weight without compromising warmth.
-It Inflates in less than two minutes by blowing into the valve and packs up to a size smaller than a water bottle.
IFORREST Sleeping Pad w/Armrest & Pillow
No matter the kind of adventure you are heading for, this sleeping pad guarantees you get a comfortable night's sleep. It weighs less than 3.6lbs which makes it easier to carry from one place to the next. Since it's made from soft materials, you will drift into a blissful sleep.
WHY?
-It's a 4-season camp bed with an R-value of 4.9.
-The waterproof solid 80D Polyester will protect you from the wet, rough ground in any extreme conditions.
-This sleeping pad supports from both sides of the bed, ensuring you get a great night's sleep.
-It includes built-in armrests and an adjustable pillow. It's perfect for a tent, cot, hammock, and sleeping bag!
Sleepingo Camping Sleeping Pad
If you want to sleep comfortably anywhere, no need to suffer from a cheap flimsy short outdoor sleeping bag! This quality portable camping mat pad is excellent. It's sturdy and extremely comfortable. Great for any sleeping position.
WHY?
-It comes with a sleek storage pouch.
-It features a lifetime warranty!
-It's economically AND practically efficient. When blown up, it's 75 X 23 and weighs only 14.5oz. That makes it perfect for a backpacking   overnight stay!
-It's tear-resistant. This lightweight sleeping pad is made of super-strong waterproof and camping grade ripstop nylon fabric with an   impressive 20 denier thickness used only for the most robust camping equipment designed to last a lifetime in the most severe conditions.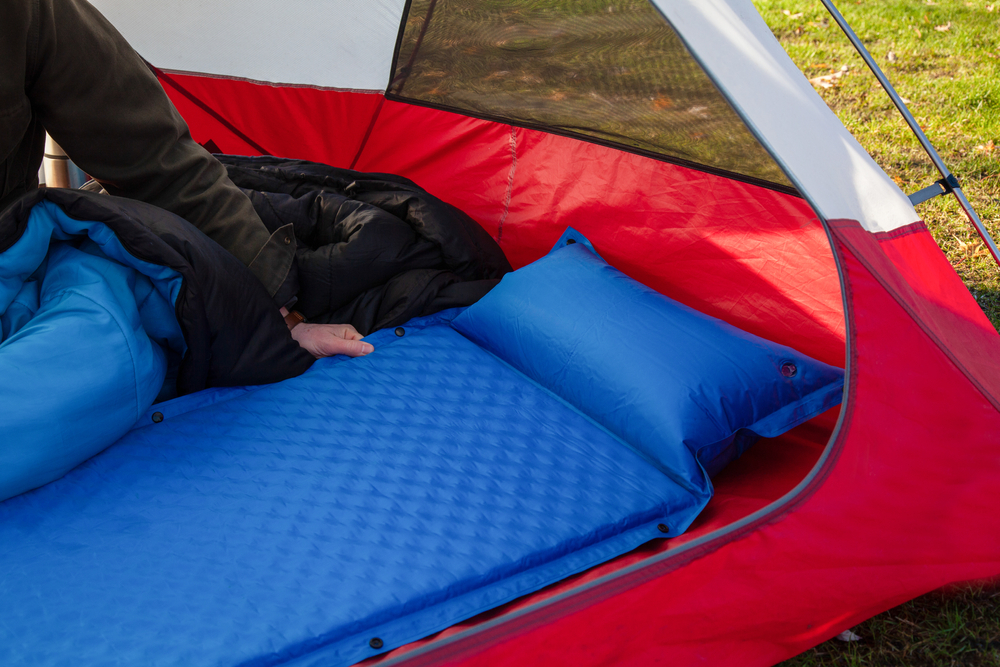 Powerlix Inflatable Sleeping Pad
You can say goodbye to sore backs typically left by bumps and rocks underneath the floor of your tent!
WHY?
-The hexagon design is made special with body mapping technology. The air cells ergonomically support all of your pressure points, giving   you superior support and comfort all night long.
-It has a dual-action, non-leak air valve to inflate and deflate the mattress. Being light & small when packed, it fits easily in your backpack.
-The Sleeping Pad is made of durable, outdoor-grade materials, such as 75D nylon. It has thermal insulation, keeping your body warm from   the cold ground, and is 100% waterproof.
-This item comes with a Sleeping Pad, carry bag, a patch kit, two repair kits, and an inflating bag.
KAMUI

Self Inflating Sleeping Pad – 2 Inch Thick Camping Pad Connectable with Multiple Camping Mats

The manufacturer refined the design for maximum comfort while keeping it simple and functional.

WHY?

-The weight and thickness, 3.5lb-2inch, makes this sleeping pad ideal for car and family camping.

-2in thick high rebound foam provides superior back support and insulates against the cold ground.

-Multiple pads can be connected horizontally or vertically. Horizontally connect sleeping pads for families or couples. Stack them up vertically for extra back support.

-It's constructed with high rebound foam and tough 190T polyester fabric, providing long-term durability and stability. This sleeping pad   includes three compression bands. 2 inside the carrying bag and one storage sack.
Nemo Tensor Ultralight Sleeping Pad
This Sleeping Pad is a thick, comfortable, and quiet sleeping pad. It also comes in various shapes and sizes.
WHY?
-The Tensor avoids the usual dilemma between comfort and packability. The 3 inches of cushioned loft deliver optimal sleep at a minimal   packed weight and size.
-The premium fabrics create a luxurious feel and shave off grams. It offers perfect stability and weight distribution.
-Insulated models leverage two layers of suspended Thermal Mirror film for lighter and quieter insulation.
-Non-insulated, original model packs down to 8 x 3 in diameter. The minimum weight: 13 oz; Packed weight: 1 lb.
-Included Vortex pump sack provides fast inflation and minimizes moisture entering the pad.
Loowoko Sleeping Pad with Built-in Pump
It is designed for the air cells to handle the weight without losing air, withstanding up to 450 pounds!
WHY?
-This upgraded version has increased in width and length, giving you superior support and comfort all night long.
-Made of ultralight 40D tear-resistant polyester and extruded TPU layer, it makes it more durable and airtight.
-Weighs only 26.8 oz, the camping mattress can be folded and stored into the pouch provided. You can hang it on your backpack without   any stress.
-Fill it up quickly by pressing the built-in pump in the tail with your foot! After using, open the valve on the pillow, and the mattress quickly   deflates itself.
Perfect for any outdoor activities while traveling or camping with the family. It's even great for indoor use for house guests and can also be used as a child's play mat.
WHY?
-The high-density foam on this one has excellent resilience, grants you constant support, and brings comfort and relaxation for the body,
-The removable waterproof sheet is machine-washable. Also, the high-quality water-resistance zipper helps the performance of the pads   when near water.
-The small mat, 72″x24″x2.375, is a breeze to roll up into the compact size and comes with a travel bag.
-Certipur-US tests all the foam to ensure safer materials and a healthier life.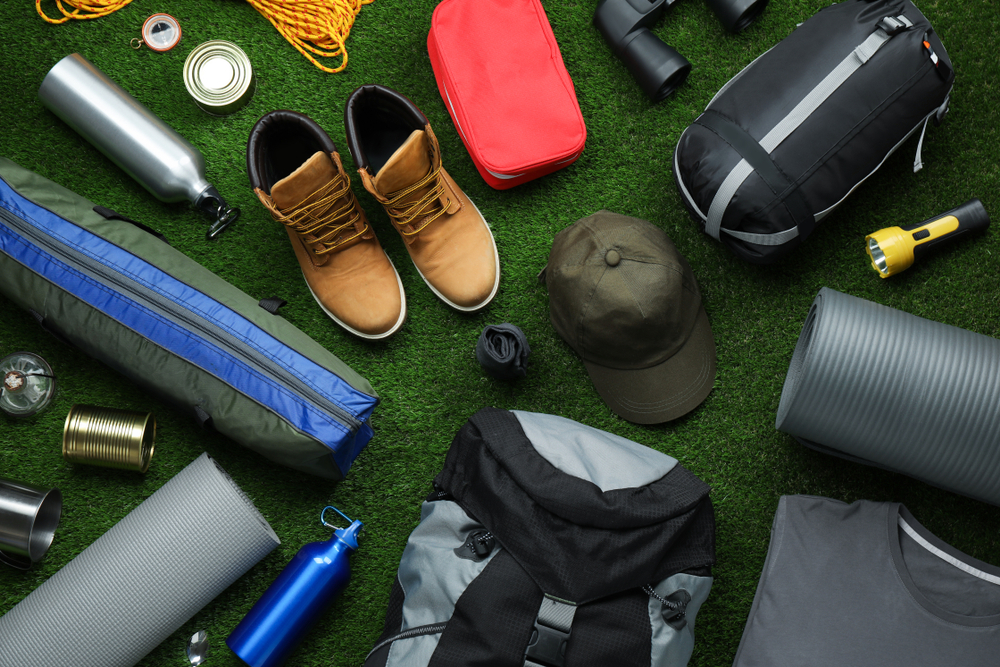 Takeaway
In order to get a great night's sleep, you need to consider two essential elements when picking out your sleeping pads: insulation and cushioning.
While getting a surface that makes you feel more comfortable for sleeping is the primary function of a sleeping pad, its power to keep you feeling warm all through the darkness is even more vital. This is the logic why choosing the right sleeping pad for you is crucial.
They will provide the comfort which your body requires for a good sleep at night. It also helps to keep your body warm, along with protecting you from the cold grounds.
Now that we've given you all these fantastic sleeping pad options, where will you go? We might have a few suggestions: Tired Of The City? Find Peace In These 10 Breathtaking Places