When was the last time you actually felt completely relaxed?
Feeling so burnt out and tired that not even a full night's sleep or a long massage would help? I feel you. Increasing work responsibilities, household tasks, financial strain, and many other things can make you feel like you're under pressure, overwhelmed, and stressed.
Well, if that rings a bell, I'm here to tell you that you should take a break. Whether you haven't considered it yet, or you already have the right plan to skip town for a couple of days and do absolutely nothing, you have every right to look after your well-being and take a relaxing vacation.
Here in this article, you'll discover breathtaking places where no one cares about the cool new restaurant and where you won't have to slip through the crowds on a guided tour through town. The best part? You can make your escape any time of the year!
Whether you're traveling with a group or solo, want an Airbnb on the sand facing the sea, or a cozy private cottage in the mountains, I've got some cool options you may be interested in.
Read on to find out about 10 breathtaking places where you can reset your body, mind, and spirit!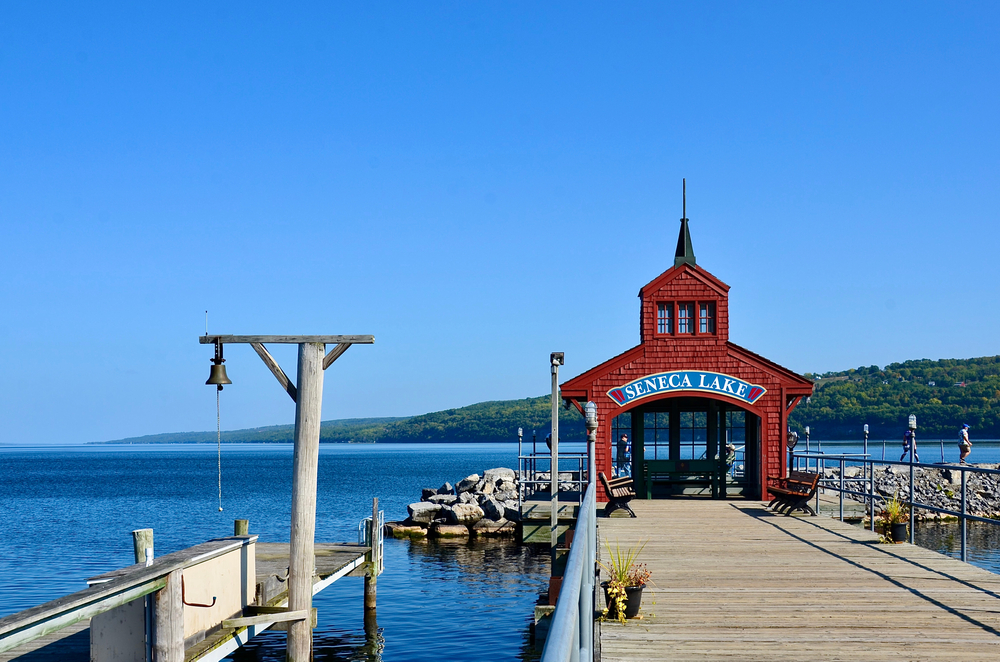 Finger Lakes, New York
Finger Lakes is a breathtaking place that wasn't popular until pretty recently. However, its popularity has grown exponentially over the last few years. You may be wondering why. Well, this sheer-size getaway — which is basically a group of 11 major lakes — boasts luxe lakeside stays and plenty of cozy cabins.
Not to mention the actual reason why an increasing number of people choose this Upstate New York destination: the four distinct wine trails that will lead you through iconic scenery as you visit the area's 100-plus wineries, where the staff is knowledgeable and accessible, the pours generous, and the vibes laid-back.
If you choose this breathtaking place for your next gateway, make sure you go see the bucolic views of Cayuga Lake Wine Trail. It's the US's very first wine trail, which is lined with dog-friendly wineries, breweries, and distilleries — plus wonderful waterfall views.
Crater Lake, Oregon
The next breathtaking place on this list is Crater Lake, Oregon. This is genuinely an excellent destination to go to and just enjoy the view while relaxing. The eye-catching blue of Oregon's Crater Lake — the deepest in the country — is so fascinating, and the cliffs surrounding it are so stunning that you could simply spend a few days there just admiring the views.
There are many activities you can do while visiting this breathtaking place. Fish for rainbow trout, take a volcano boat cruise, bike the rim, or take a walk, and just give yourself up to the moment.
The seasonal, century-old Crate Lake Lodge may remind you of the lodge from The Shining, but it's actually a cozy, rustic retreat that forces you to truly unplug. There are no TVs or phones in the rooms, so it's all about enjoying the moment.
Joshua Tree National Park, California
Here's the next breathtaking place that you must have on your travel bucket list! You've definitely seen photos of sunsets and yurts at those infamous arches by now. A-list celebrities, woo-woo types, and outdoorsy folks alike find themselves in this sheer-size expanse of the Mojave Desert.
Some of them are coming directly from the bustling and vibrating Los Angeles, others from around the country, and even from across the whole world. But there's something that you cannot see in those photos from social media. You just have to live it to truly understand why this breathtaking place is so… well, breathtaking!
I'm talking about how restorative this park is. The miles of open desert, sparse cell service, star-filled night skies, rare plant life, as well as the quirky locals and unique Airbnbs all create a dreamy place to disconnect from reality.
Sanibel Island, Florida
Most folks would know how to describe Florida: swaying palms, white-sand beaches, and crystal-clear blue waves. But this breathtaking place has its drawbacks, such as high-rise condos, overrun shorelines, and Florida Men.
However, that's not the case on Sanibel Island. This is basically Florida's best leave-your-worries-at-home destination. The southern half of the region is full of secluded beaches, and cool seaside stays at places like the Sanibel Beach Resort (which has its own tiki bar).
The northern part is protected by the US National Wildlife Refuge System. There you can spot more than 200 hundred species of birds, eagles, and gators along marshy trails. From there, you can take a short boat journey to nearby islands like Cayo Costa and Captiva, where you'll find other mesmerizing beaches to lounge on and even many sandbars to snorkel through.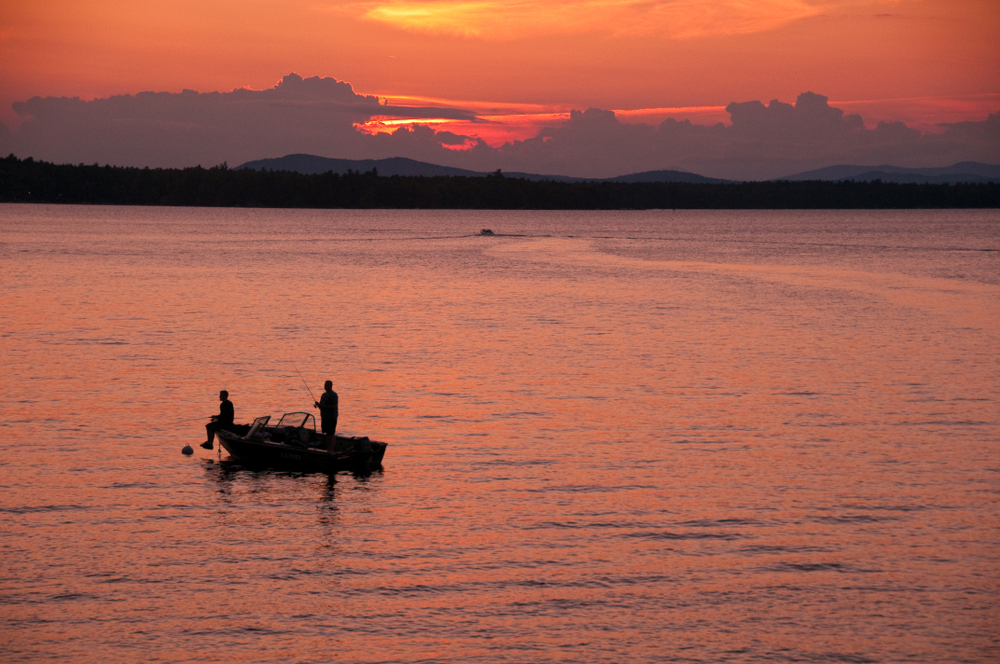 Sebago Lake, Maine
Sebago Lake isn't an ordinary lake. You may see just a massive body of water, but in fact, this sneaky wonder of nature found in the middle of Maine is more like a hidden ocean.
It's cold, deep, and dotted with several small beaches and tiny islands. During the summer months, it's boating heaven. But this doesn't mean that this breathtaking place cannot be visited in other seasons. You can stay at Migis Lodge, a cabin retreat perfect for the cold winter months. It's quite expensive, but it's really worth it.
There you'll have private access to paddle boarding, and water skiing. canoeing, clay-court tennis, sauna sessions, and motor boating (supervised or not).
Snowmass, Colorado
Snowmass is proof that while ski resorts are obviously mesmerizing in the winter months, they often tend to get even better as the weather starts to warm up a little bit. Wait until spring, when the number of tourists goes down considerably, and watch as the snow melts to offer stunning mountain vistas.
There are plenty of outdoor activities available, including fly fishing, golfing, mountain biking, whitewater rafting, horseback riding, and rock climbing. If you're not really into sports, you can try a gondola ride and enjoy the breathtaking place from above.
But here's another option that I truly recommend: Snowmass Rodeo. This is definitely something for those who are looking to spice things up. Available only from June through August, every Wednesday night, this tradition includes everything from barbecue and cocktails to roasted marshmallows and communal campfires, as well as the expected trappings — barrel racing, bull riding, and roping demos.
Most travelers are now in love with this instant camera that prints pictures on the spot!
Keep reading to discover other breathtaking places!
Olympic Coast, Washington
How about a lovely beach that isn't full of people? While this is a summer destination, make sure you save this breathtaking place for the next year.
While Oregon's beaches understandably get a lot of the hype thanks to the PNW's moody seaside vibes, the 73 miles of protected Olympic shores are equally stunning — and less crowded — summer destinations.
If you want to spend a few days in this breathtaking place, you should know that camping is the main lodging option. Some of the most popular low-key activities are kayaking, coastal hiking, birdwatching, and, of course, swimming.
Or you can stay at Kalaloch Lodge, a coastal, rustic retreat with cabins and a restaurant that uses local foods. Even the wine is locally made!
Virginia Wine Country
Speaking of, here's another breathtaking place that has more than 250 wineries. So wait — you may say — there is a place outside of Napa that has that many wineries? Yep, that's Virginia Wine Country, a region with over 250 wineries and tasting rooms spread across the state.
You may also be wondering when that happened. Well, some hundreds of years ago, when President Thomas Jefferson wanted to start a wine revolution in Virginia.
Nowadays, you can take your car — or rent one — and drive from the Chesapeake Bay to Blue Ridge, sampling the cab francs or chardonnay the region is best known for.
Greenhill Winery is beyond astonishing with its rolling hills, stone buildings, and — what makes the whole experience even better — bottles of blanc de Blancs.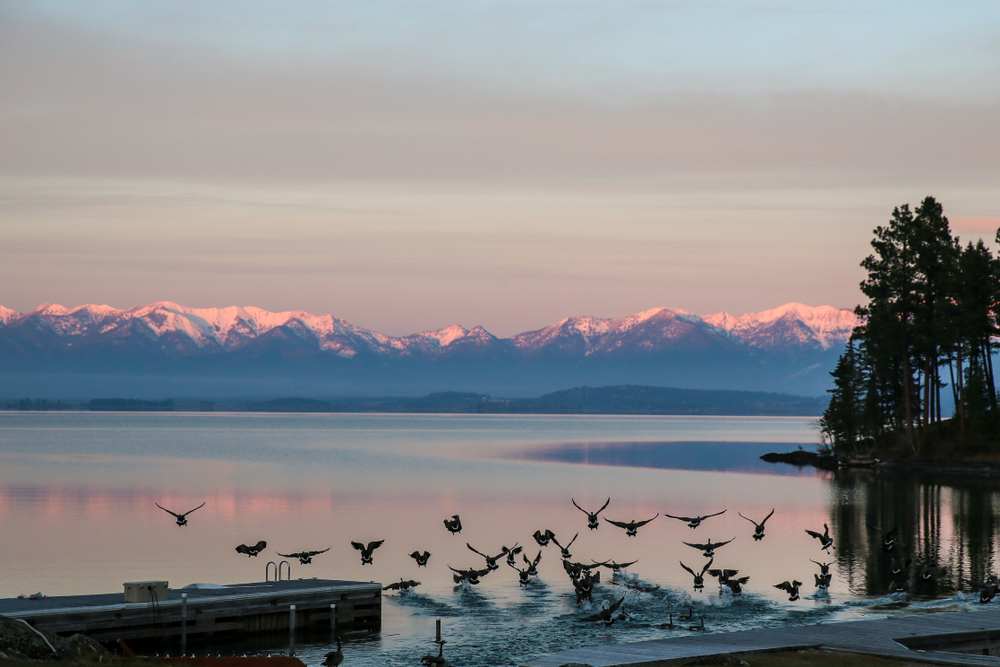 Flathead Lake, Montana
There are very few spots in Montana where you'll actually find yourself surrounded by enough people to consider it a crowd. With dozens of tiny cities and towns offering hassle-free weekends in the foothills of the state's iconic mountains — Big Sky, Bozeman, Livingston, and Missoula, to name a few — loosening up in Montana isn't that difficult.
But even in a place like this, where laid-back escapes are commonplace, Flathead Lake and its islands are breathtaking places that do stand out. The largest lake west of the Mississippi, Flathead attracts fishermen, boaters, and tourists eager to learn more about the Flathead Reservation.
Choose the Flathead Lake Lodge to stay in; it's an all-inclusive dude ranch located on the water where, after days spent sailing and horseback riding, you can loosen up in front of a stone fireplace every night.
Stowe, Vermont
Stowe is quintessential Vermont. It's a breathtaking place that offers many options for activities. You have rivers and mountains, covered bridges, horseback riding and mountain hiking, ski mountains that make awesome hikes during summer, and ski resorts that turn into spa getaways.
Stowe also has the friendliest locals New England has to offer,  local breweries, farm-to-table restaurants, and even a Ben & Jerry's located nearby.
Field Guide Lodge, the region's newest boutique hotel, offers everything from a pool with lounge chairs and a fire pit to a video game room, while the Stowe Farmers' Market has much more than what your local roadside stand sells.
Come here for locally made cheeses, cured meats, spirits, sodas, and a variety of takeaway snacks you'll be glad you stocked up on when you're adventuring in the mountains all day.
Want to discover money breathtaking places? You may also want to read These 9 Magnificent Bluest Waters Worldwide Are Beckoning You.