Discover America's wine country!
As lovely as it would be to tour Tuscany or Bordeaux, the US can also offer a few vineyards around the country that go above and beyond to amaze visitors.
From the sunkissed vineyards of northern California to those in the rolling hills of Virginia and the Midwest, American wineries grow standards when it comes to grapes.
There are other reasons to head to a vineyard than just wine, with magnificent views, knowledgeable sommeliers, and even some great cheese pairings.
Whether you're looking to educate yourself on the wine business or are just trying to relax with all the samples you can, these 11 favorite vineyards can cater to all different tastes.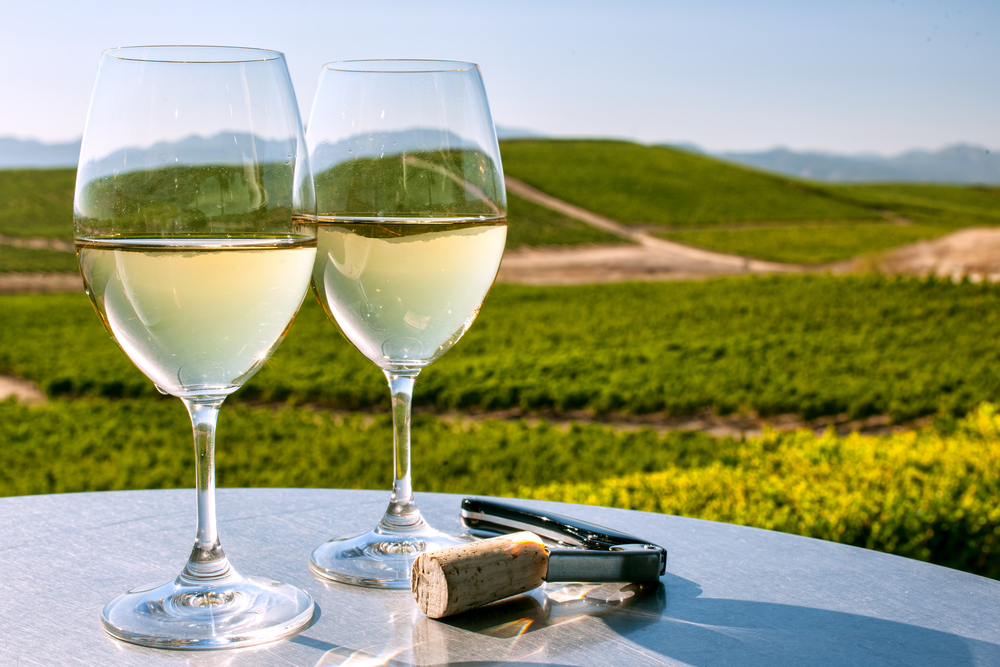 Duckhorn Vineyards, Napa Valley, CA
Napa Valley is known for over 400 wineries, and while it's a small wine region, it still produces around four percent of California's wine. You should visit these Vineyards, whose Merlot Napa Valley Three Palms Vineyard was named top wine out of 16,000 in 2017 by Wine Spectator.
Located by the Silverado Trail in St. Helena, the vineyard's breezy estate house offers remarkable vineyard views from its wrap-around veranda. It is within walking distance to at least 11 neighboring wineries, and tastings start at $40, with a reservation requirement.
Make sure you don't miss the vineyard's take on Cabernet Sauvignon and Sauvignon Blanc, too.
Biltmore Winery, Asheville, NC
Nothing says "historic North Carolina" quite like the Biltmore Estate. But many don't realize the property also possesses a winery. This 8,000-acre property hosts about 175 ceremonies and receptions per year over ten venues.
The Champagne Cellar at Biltmore Winery is an intimate option for up to 30 guests, ideal for smaller ceremonies or rehearsal dinners.
Guests arrive through Antler Hill Village's winery entrance and follow a stone corridor to its cellar, illuminated by warm candlelight.
You can enjoy a celebratory toast with Biltmore's sparkling wine from Chardonnay grapes crafted in the traditional méthode Champenoise style. A variety of other Biltmore wines are also served at an open bar and during your dinner.
Augusta Winery, Augusta, MO
The Midwest isn't the first part of the US to come to mind when you think of wine. Still, just an hour from St. Louis, Augusta was the first federally approved AVA (or American Viticultural Area) on record. It earned this status in 1980, eight months BEFORE Napa.
Augusta Winery even took home an award at the 2018 Missouri Wine Competition for their 2016 Norton Estate Bottled, a special honor considering the Norton is the oldest American grape and Missouri's official state grape.
The winery itself is situated on bluffs overlooking the Missouri River Valley. You can try out five regular wines for just $5 or other premium production options wines for $8.
Ciccone Vineyard & Winery, Suttons Bay, MI
Ciccone Vineyard & Winery is a place that's created memories, not just wine, since 1995. Owned and operated by Silvio "Tony" Ciccone, Madonna's father, and his wife, the winery is known for its European style of wines, with 14 varieties offered on-site.
Situated atop one of the most picturesque hills in Leelanau County, it's one of Michigan's most gorgeous wedding settings.
Because this is Michigan, the winery staff always has a backup plan in case of rain. There's a restored, turn-of-the-century barn that opens up to the rolling hills of vineyards.
Beyond that, you can enjoy sweeping views of the West Grand Traverse Bay that will be sure to keep your camera snapping.
Sawtooth Winery, Snake River Valley, ID
Snake River Valley, which spans over 8,000 miles across Idaho and Oregon, became an official AVA in 2007. Eighteen hundred acres of that land are already 52 wineries, but Skyline Vineyards is the largest in Idaho.
Its a supplier for Sawtooth Winery and Idaho's other smaller boutique wineries with Rhone varietals, including everything from Roussanne, Pinot Gris, Tempranillo, and Syrah to Cabernet Sauvignon, Cabernet Franc, Merlot, Sauvignon Blanc, and Riesling.
Sample any of them, especially the award-winning Riesling, in Sawtooth's rustic, wood-beamed tasting room. You can't see its Range from the windows, but the lush slopes of the Sunnyslope Wine Trail will amaze you.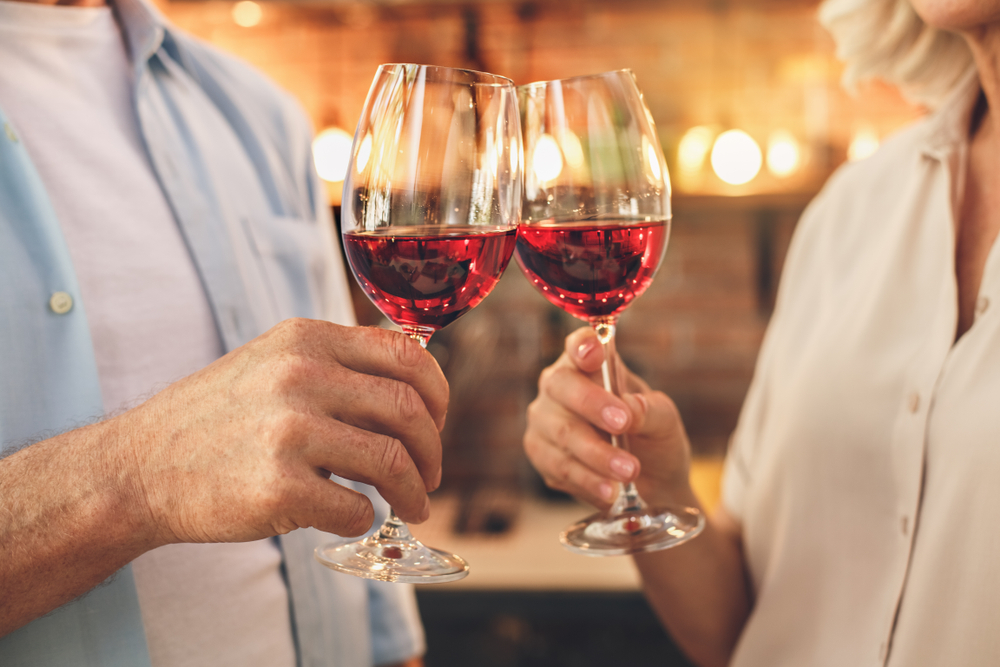 Duchman Family Winery, Texas Hill Country, TX
The Texas Hill Country sounds more like a place to serve you a hefty dose of Jack Daniels rather than a nice glass of vino, but surprise! There are 53 wineries spread out between Austin and New Braunfels.
State law states that "Texas wine" must contain at least 75 percent of Texas-grown fruit, but legislators are looking to get that number to 100 percent.
And some places, like at William Chris Wines and Perissos Vineyards, are already doing this job. But Duchman Family Winery, a 40-minute drive from Austin, also sources 100 percent Texas grapes. Tastings cost $12.
Be sure to try the Vermentino and Trebbiano. Did I mention the best part? It's right near "The Salt Lick," where you can soak up all that alcohol with enormous servings of BBQ.
L'Ecole No 41, Walla Walla Valley, WA
This tiny town has a big reputation thanks to its growing wine industry. There are 120 wineries and 2,800 acres of grapes spanning the region, extending slightly into Oregon and producing everything from Cabernet Sauvignon and Merlot to Syrah and Sangiovese.
L'Ecole No 41, located in a French-looking schoolhouse, was the third winery to open in Walla Walla. The first being Leonetti Cellars and Woodward Canyon Winery, which happens to be right next door.
A year after its opening, this winery was granted its AVA status, and today, you can experiment with the winery's award-winning Chenin Blancs and Cabernet Sauvignon in a stained-glass tasting room for just $10.
King Family Vineyards, Charlottesville, VA
Winemaking in Virginia can be tracked all the way back to Thomas Jefferson. Despite him planting thousands of vines around his famous estate, he was mostly unsuccessful.
So it isn't a surprise that Jefferson Vineyards is right in the middle of the Monticello Wine Trail in the Blue Ridge Mountains.
The 33 vineyards that make up this trail produce wines from dozens of different varieties of grapes, most notably Viognier, Cabernet Franc, and Chardonnay.
Recently, the King Family Vineyards won Virginia Wine's Governors Cup competition with their 2014 Meritage, a Bordeaux blend. Drop by their winery, and with ten dollars, you can get six samples.
Private tastings in the library and a vineyard tour are also available but require reservations.
Francis Ford Coppola Winery, Geyserville, CA
Located on a sprawling patch of land in California, this winery, founded by one of the most renowned filmmakers of all time, has earned its place as one of the best wineries in the country.
It includes bocce ball, a swimming pool, delicious food, and plenty of memorabilia from Francis Ford Coppola's movies. Copenhagen's famous Tivoli Gardens inspire the design of Francis Ford Coppola's Winery.
It's a magical place where families can come to enjoy food, wine, and fun activities. It markets itself for those looking for everything from "Cinema, Wine, Food, Hideaways & Adventure," and included in this busy statement, the quality of the wine itself is just as grand and spectacular.
Konstantin Frank Winery, Finger Lakes, NY
The climate around New York's glacial Finger Lakes has proven to be the perfect location for Riesling vineyards, resulting in over 100 wineries in this area.
At Dr. Konstantin Frank Winery, you can learn all about how Frank was the vintner responsible for incorporating the Riesling and Gewürztraminer grapes into the Finger Lakes through Vinifera Wine Cellars.
Frank's son went on to develop Chateau Frank sparkling wines, but he also launched a more affordable Salmon Run line. Tastings are available in the Dr. Konstantin Frank Tasting Room and include striking views of Keuka Lake.
For access to premium wines and a more private experience with limited releases, you can reserve the newly opened 1962 Reserve Tasting Room.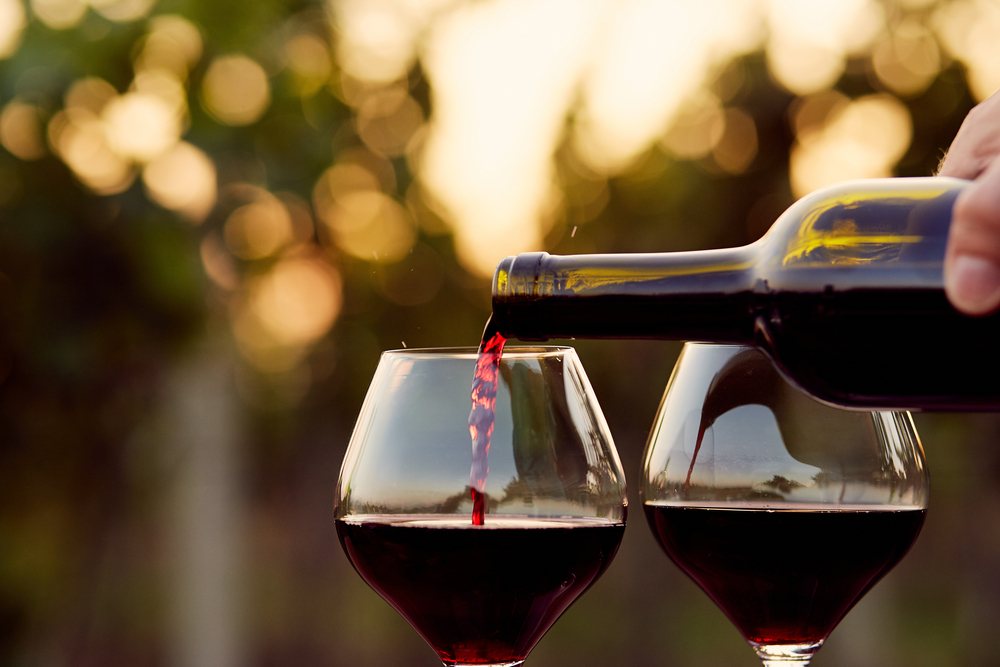 Heritage Vineyards, Warsaw, OH
Heritage Vineyard Winery in Warsaw, Ohio, encourages visitors to take a step back from the hustle and bustle and the grind of everyday life.
Their Guesthouse offers visitors the opportunity to take advantage of Heritage hospitality with their overnight stays in a charming house that can sleep up to six people, with lovely views of the vineyards.
This tiny section of central Ohio has nine wineries and vineyards for its 64,206 residents.
At Heritage, the lengthy list of wines they produce has something for everyone, whether you like sweet wines or bone dry ones, all made on-site, mostly from grapes and fruit grown at the Vineyard.
If you want to branch out, you can continue along the Three Rivers Trail to visit other Coshocton wineries like Rainbow Hills and Indian Bear.
Want to hang on to a keepsake to remember your trip? You'll love these ELIXIR GLASSWARE White Wine Glasses from Amazon!
Vineyards are definitely something you should visit at least once in your lifetime, especially if you opt for a Spontaneous Getaway.