Yes, it's true, summer in Phoenix means you're baking at the same time with your scrambled eggs. But in all the other seasons, Phoenix, Arizona is a great place to visit. There are lots of stuff to do outside, like hiking, biking and golfing.
Not only that, but Phoenix also has several unique attractions that you won't find anywhere else. Two examples are the Musical Instrument Museum and the Desert Botanical Garden. There's also "Old Town Scottsdale", which is really worth seeing. You'll find many boutique shops, amazing restaurants, clubs, cafes… all in the Southwestern style. If you're ready, let's see what's good to visit in Phoenix.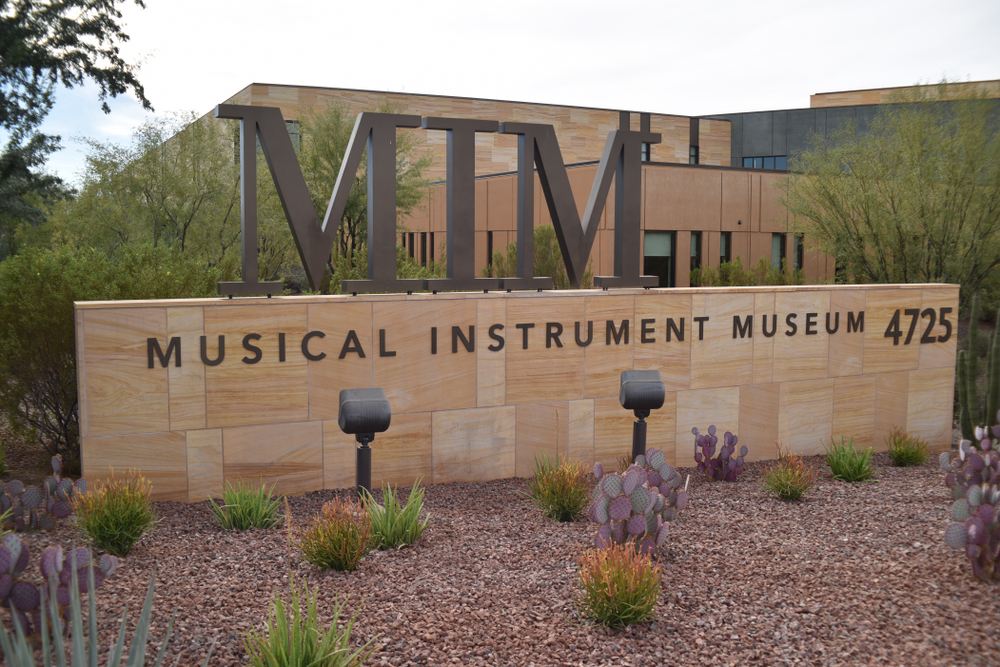 The Musical Instrument Museum in Phoenix
One of the first attractions that caught everybody's attention is the Musical Instrument Museum in Phoenix. In comparison with other museums, this one is proud to have an interactive and unique approach to its visitors.
Over years, it has become a part of the fabric of the city. You can find it in a beautifully designed large building, in downtown Phoenix. The general admission for non-members adults is $20. You'll find in the museum some 8,000 musical instruments in their collection from more than 200 countries.
Instruments include antique guitars, trumpets, violins, harps, marimbas and flutes. It's really worth visiting!
Desert Botanical Garden
The Desert Botanical Garden in Phoenix is an urban oasis. It is home to over 50,000 plants from all around the globe, with one of the largest collections of cacti and succulents in the U.S. Best time to visit is in the spring or fall, because during these cooler seasons, you can walk around, and there are plenty of paths to choose from.
Not only paths, but there are also plenty of gardens to explore, such as the Cactus Flower Garden, Desert Lily Garden, and the Hummingbird Garden(filled only with plants that hummingbirds love). If you're lucky enough, you might see some of the garden's wild residents.
Visit Taliesin West in Phoenix
You definitely must have heard of Frank Lloyd Wright. Wright, along with Le Corbusier, Mies van der Rohe, and Walter Gropius, are some of the four giants of 20th-century architecture. But Wright didn't leave a massive footprint only in the field of architecture, but also in the area of arts, design, and education.
In 1932, he was the founder of the Taliesin Fellowship, which was an apprenticeship program. He was the designer of many buildings on the campus of Arizona State College in Tempe, that would later become the Arizona State University. Even more, Taliesin West is a UNESCO World Heritage site and a National Historic Landmark.
Phoenix Art Museum
While Phoenix is a city filled with museums, the most interesting is by far the Phoenix Museum of Art. It is located in the heart of downtown, and it's a hidden gem that's worth your money and time. The general fee for adults is $23.
The museum has an impressive collection of historical and present-day art from all over the world. There, you'll see collections of Asian art, contemporary art and fashion design. If you are in the mood for something else, you can go visit the collections of Latin American and modern art. If you're an art lover, you'll really appreciate this place.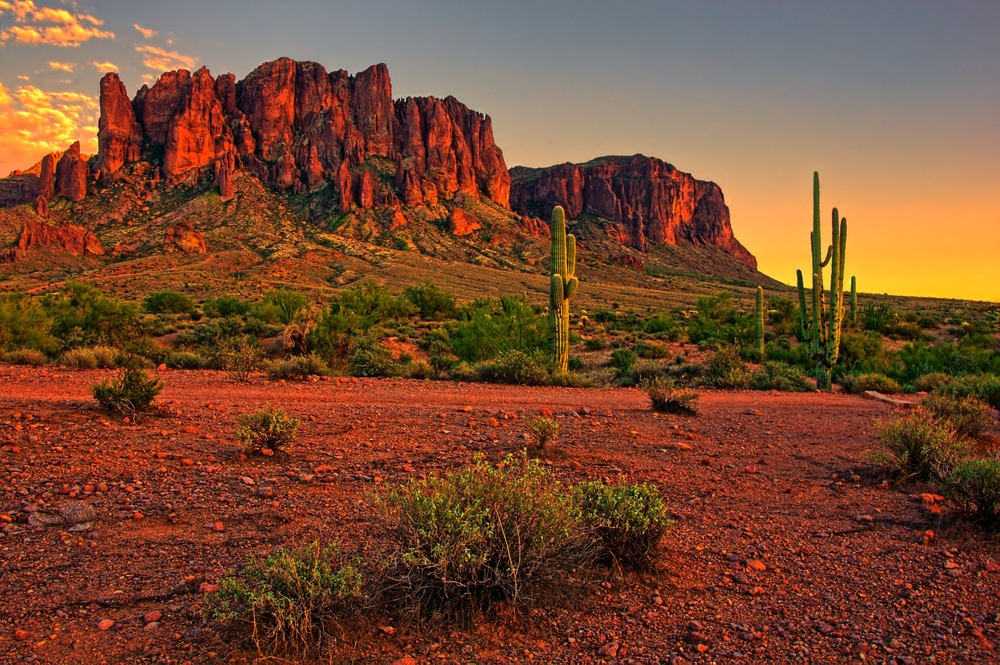 Hiking and outdoor activities
If you enjoy the occasional walk, and even more, if you love spending your time outdoors, Phoenix is the place for you. There are so many hiking trails, mountains, deserts, and lakes, that you won't know where to go first.
Arizona is known as one of the most scenic places in the world, and you can spend countless days there exploring all the natural wonders it has. First, you should visit South Mountain Park.
It's located in south Phoenix, and it has numerous trails for any skill level. Also, check out "Camelback Mountain". The outdoor activities here are endless!
If you go hiking, you probably need some proper hiking shoes. We highly recommend these ones from Columbia, because they're specifically made for hiking trails and difficult weather conditions!
The Heard Museum
The Heard Museum is an amazing place to visit if you're passionate about the Indigenous art experience. It's a world-class museum, with a diverse collection of art and artifacts from all over the world. The museum was opened for the first time in 1929, with an extensive Native American collection.
Ever since there are always new exhibits worth checking. The general admission is $17 for adults, but Indigenous residents enter for free if they show their Tribal ID. If you want to experience the taste and the authenticity of this extraordinary culture, then definitely go visit the Heard Museum to be mesmerized!
Hall of Flame Fire Museum
This place is both a historical look at an old profession and a tribute to all the firefighters who have died in the line of duty or deserve to be remembered for their heroism. Your whole family will appreciate this museum!
You'll find in this museum exhibits dating back to 1725, like old fire engines and some very curious types of fire extinguishers. But you won't only see the history of firefighting in America, but also from Europe and Japan. The National Firefighting Hall of Heroes displays the names of those killed since 1981. In addition, there is a memorial to the firefighters and police officers killed in the World Trade Center in 2001.
Papago Park
Papago Park is a marvelous park in the southeast part of the city. You can enjoy hiking along nature trails, scrambling up the red rocks, cycling the extensive routes, and golfing. It is a very popular place because it has many roads where you can simply walk, particularly in the morning before the heat starts.
If you go visit, you'll see many residents enjoying their mornings in this natural area. The most popular trail in this park is called "Elliot Ramada and the Double Butte Loop trail". If you're lucky, you can see sometimes an animal, from rabbits to bighorn sheep.
Phoenix Zoo
The Phoenix Zoo is home to more than 1,400 animals, and it's incredibly famous for its wide range of endangered species, like Sumatran tigers and orangutans. There are four trails that will lead you to this facility: Africa Trail, Tropics Trail, Arizona Trail, and Children's Trail.
The zoo also has programs for kids and events, like splash pads or play areas. There's also a place called the "Monkey Village" that will have you snapping photos every 10 seconds. The zoo also has a 4D theater, which will let you experience movies on a whole new level, feeling the water, smells, and wind effects.
Arizona Science Center
If you're passionate about science, you'll love this place. The Arizona Science Center has many interactive exhibits in seven galleries, and each one of them has a unique theme. You'll find on-site an IMAX theater, and a 200-seat planetarium.
This is the perfect place to go with your kids or your grandkids in Phoenix, particularly on a day when the weather is bad. The Science Center has six signature events during the year, like "Weird Science Halloween", "Science with a Twist", "Snow Week", where Science Park hill transforms into a mountain of white, covered with 75 tons of real snow.
Arizona State Capitol Museum
You'll find it between beautiful gardens. The old State Capitol was built in 1900 when it was the seat of government until 1974. The imposing building is now a free museum that focuses on the history of Arizona.
You can find the exhibits spread over the four floors, but one of those you simply cannot miss: is the unique Arizona flag, made of 113,998 Lego bricks. But that's not all: each Lego brick stands for one mile in the state. Other great exhibits are the Arizona Takes Shape exhibit, alongside the USS Arizona exhibit. This place is worth your time!
If you enjoyed reading this article, we also recommend you: Amazing Boat Tours in 11 US Cities