These Are the Best American Towns to Visit During Christmas!
There's a special kind of charm that's reserved every year for the Holiday season. Each year, we find joy and happiness at the sight of a town decked out with boughs of holly. We barely feel the cold thanks to the warm atmosphere!
Whether we're talking about the town you're currently living in, or returning home to visit your family, you must be eager to see that 25-foot Christmas tree.
If this year you are looking for a bit of extra holiday cheer, you might consider reading this article. We made a list of cities that are the best Christmas destinations, for you to choose!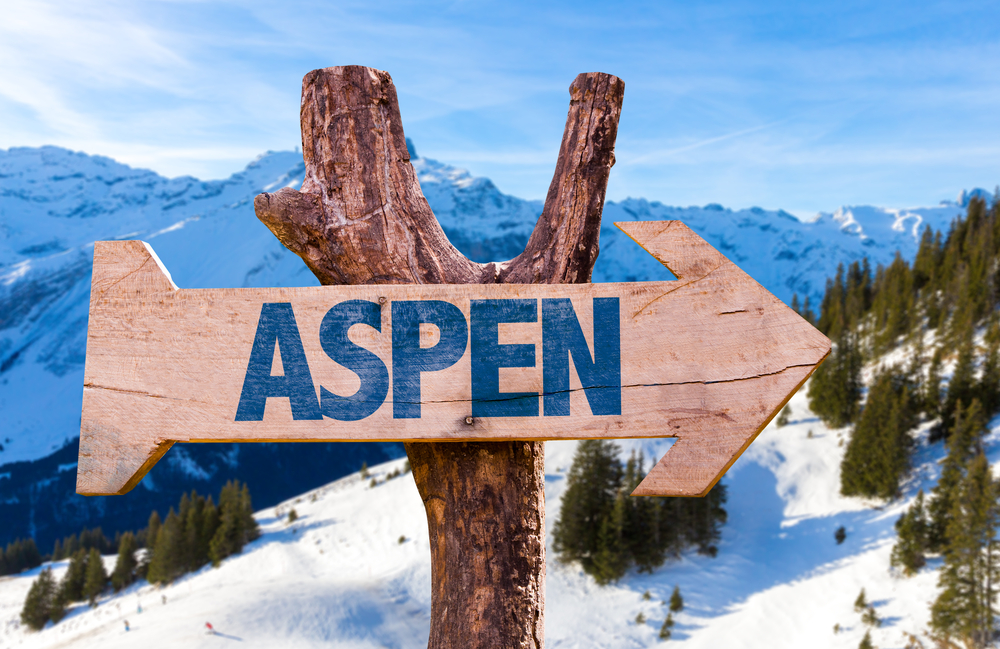 Aspen, Colorado
We believe that this beautiful Rocky Mountain town has become such a merry destination thanks to a combination between luxe living and quaint charm.
By walking on its main avenue, you might stumble upon cookie exchanges or even elf meet-and-greets. Aspen has a sort of festival that takes place for 12 days, from December 20 to 31 this year. If you're curious to check it out, visit the Aspen Chamber calendar!
Vail, Colorado
Ski season will definitely bring us to this Colorado wonderland. Along with it, we have fresh powder, spectacular village tree lighting, and many New Year's Eve festivities. Vail is definitely a favorite location when it comes to ski destinations.
Ogunquit, Maine
Travelers might be attracted to this former artists' colony in Maine, as it is the perfect beach getaway, but it's also a great destination for winter.
It has lower prices and there is an overall calmness that defines this location…so you'll definitely enjoy your well-deserved vacation! When it comes to attractions, it's worth mentioning that in Ogunquit there's a festival by the sea, which typically includes a bonfire on the beach and visits from Santa.
Nantucket, Massachusetts
Nantucket has become a hot spot during their annual Christmas Stroll, which is typically every year in the first weekend of December. You can go shopping downtown, walk among decorated Christmas trees, and take part in wine tastings, and home tours.
Naples, Florida
Although this Florida town doesn't have that snowman-building vibe, you can still feel the Christmas spirit. Third Street South is the main attraction during the holidays. Here, you'll find the official tree, evening "snow" showers, and amazing window displays. You can then continue shopping along Fifth Avenue South.
Breckenridge, Colorado
Breckenridge is filled with a special atmosphere during the holidays, as it's ski season and there are already tons of reasons to celebrate. There are many festivities, from the tree lighting to the Race of the Santas. Travelers will also love the charming homemade brews at Breckenridge Brewing or the Colorado beers at Base 9 Bar.
Lewisburg, West Virginia
Grande dame hotel at The Greenbrier is the main attraction during holidays here. This is basically an 18th-century resort with a great lobby and opulent decorations. Besides this, the town is very peaceful and quiet.
Beaufort, North Carolina
You won't enjoy the winter weather until January in this Outer Banks town. So, if it sounds appealing to you, you can go kayaking or go on a boat tour along Taylor's Creek.
Carmel-by-the-Sea, California
This California town won't give you the snowy vibes, but it does have a chilly air that makes crashing waves and neighboring wine extremely enticing. It has its own tree lighting, and if you choose it as your holiday destination, you'll enjoy the quiet atmosphere at various restaurants like La Bicyclette and Flying Fish Grill.
Park City, Utah
If other Californian cities lack some specific holiday elements, such as snow and the cold weather, Utah has it all. Especially Park City, with its iconic tree and its annual Electric Parade.
Santa Rosa Beach, Florida
If you're obsessed with buying gifts (who isn't?) then Santa Rosa Beach is the perfect destination for you. Here, the holiday season starts at the same time as the kickoff of high season, so it's a great place to browse for gifts for the ones you love.
Myrtle Beach, South Carolina
If the holiday season starts for you in late fall and early winter, you'll enjoy spending it in Myrtle Beach. Here, you'll enjoy lower rates in this family-friendly town. Even so, there are things to see here, such as the twinkling Christmas trees and 2,800 hand-lit candles at Brookgreen Gardens.
Williamsburg, Virginia
If you want a holiday vacation filled with various events, you'll like Williamsburg. There are plenty of things to do here, and they're all in the old colonial style: you can watch wild turkeys getting roasted and puddings being prepared.
Newport, Rhode Island
If you're not really into flashing-neon-colored holidays, you'll love Newport! Here, there's this strange rule where everyone uses only white lights, in order to conjure an old-fashioned candlelit vibe.
And since crowds aren't really an issue during the holidays, you can easily enjoy Newport's high-ranking restaurants, such as Tallulah on the Thames.
Annapolis, Maryland
This military town is a nice choice to spend your holidays. Annapolis boasts a plethora of Christmas lights that are notably strewn on boats and along the water's edge. Plus, you'll find shops open in downtown Annapolis until midnight on some Thursdays in December (residents call it the "Midnight Madness").
Paso Robles, California
The prime holiday color in Paso Robles is definitely red, which can be found in pinot noirs, cabernets, and syrahs. During this amazing season, wineries offer low-key tastings, concerts, and musical performances.
Healdsburg, California
Healdsburg is the favorite destination of many travelers, and guess why: for its restaurants and even better, its wineries. You should visit Flowers Vineyards & Winery, or Aperture Cellars for some delicious reds.
If by any chance, you can make it to Napa, you can grab a few bottles from Faust, and spend the night at Montage Healdsburg.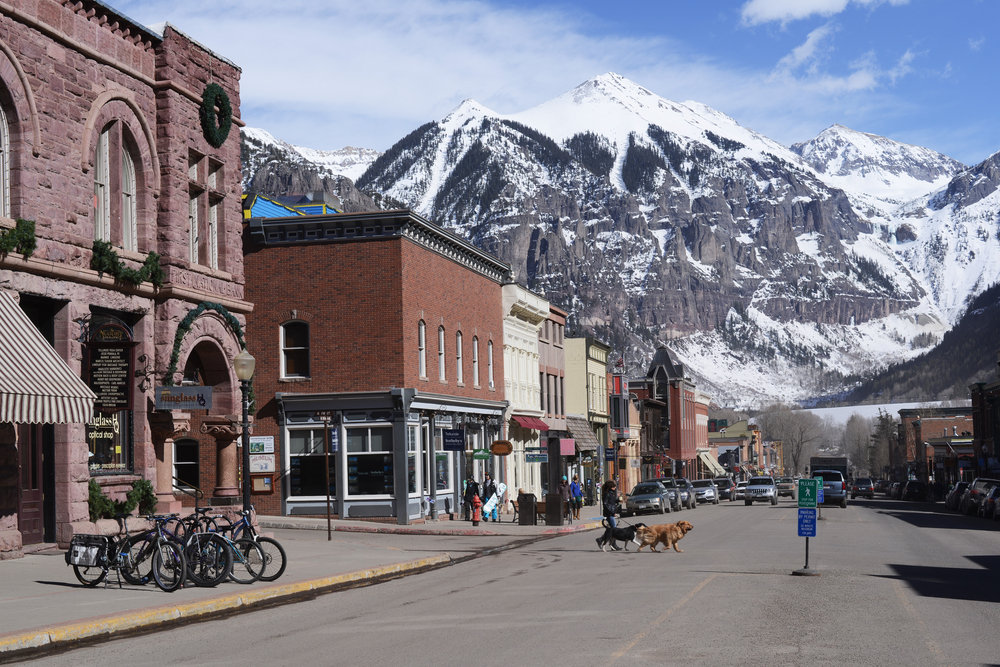 Telluride, Colorado
This town is not only pleasantly quirky but also the best option for the holiday season. The town's big tree is basically the Ski Tree, because it is made of skis, and accompanies a bonfire made of old and broken skis. Plus, travelers will love the nightlife during the holidays!
La Jolla, California
Spending your holidays in La Jolla means wearing a wetsuit when you go surfing or stand-up paddleboarding. The locals are attractive and stylish, and if you're not into Christmassy stuff, you'll love this place.
Portsmouth, New Hampshire
This waterfront New England town is an important historical and cultural spot, as it has settlements that date back to the 1600s. You can visit the Strawberry Banke Museum, where you can skate on its open-air Puddle Dock Pond.
When it comes to shopping, Portsmouth has a big 21st-century perk: tax-free shopping statewide. So, if that's what you've been missing, come here and load up on classic toys and interesting books!
Cape May, New Jersey
Cape May has a strong Victorian vibe. It's easy to recognize it, you just have to carefully watch its quaint architecture! When you get there, you can walk on Washington Street Mall and admire the festive lights.
And if you have a bit of a sweet tooth, we recommend you drop by the Original Fudge Kitchen and try the delicious fudge-and-saltwater-taffy gift boxes. If you're with your entire family, visit the Congress Hall, as there are plenty of festive activities!
If you're out and about in Cape May during wintertime, you'll probably need a good jacket, right? Then I guess it's good that we already know a very good winter coat that you can easily order on Amazon, right?
Charlottesville, Virginia
During the holiday season, Charlottesville becomes quiet and peaceful, as all the college students are heading home for the holidays. You can enjoy the holiday tours of Jefferson's Monticello, or visit the gift-friendly bookstores like downtown's New Dominion Bookshop.
If you enjoyed reading about these magical towns, then you also need to check out this: 12 Best Beach Vacations for Every Month of the Year