Some things are beyond the reach of money. Membership in one of the world's most elite golf and country clubs is the most sought-after luxury for the wealthy and famous, yet becoming a member is practically impossible for the wealthy.
And if you are a mere mortal, forget about playing at the elite private clubs; you will rarely be excepted to join or be able to afford the exorbitant entrance fees.
Even though you may be tempted to hit the club's green, many of the best golf clubs are exclusively available to members. On the other hand, some are open to the public. Continue reading to see how much it costs to tee off at some of the top private and public golf courses in our country.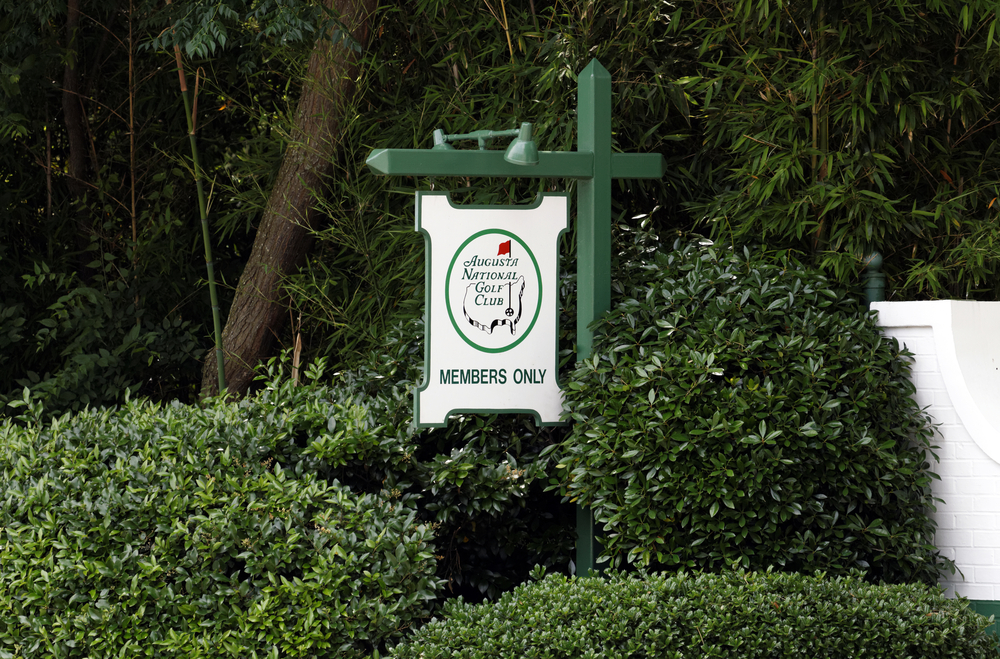 1. Augusta National Golf Club
Location: Augusta, Georgia
Augusta National Golf Club, which happens to host the Masters Tournament each year, is America's most historic golf course. Among the golf luminaries who have experienced momentous moments at Augusta National are Jack Nicklaus, Tiger Woods, and Arnold Palmer.
Each of Augusta National's 18 holes is named for a tree, flower, or plant on the course. Tea Olive, Magnolia, and Holly are a few examples. Because of the difficulty of the holes in combination with the wind in that region, the 11th, 12th, and 13th holes are known together as Amen Corner.
Augusta National is not only one of America's top golf courses but also one of its most exclusive. It is a members-only club, and any visitors must be escorted at all times by a member.
From its inception in 1932 until 1990 the club was only open to white men. Its first black male member was admitted in 1990. Augusta National welcomed its first female members in 2012, former Secretary of State Condoleezza Rice and South Carolina billionaire Darla Moore. The official list of Augusta National's members is private, however, Bloomberg included CEOs, billionaires, and some other well-known high earners in its 2015 list of the clubs with verified and speculated members.
The cost of initiation is high, as is typical of the world's most famous golf courses, with reported numbers varying substantially. According to Golf.com, the initiation fee is around $40,000, which is low by the standards of world-class golf clubs. However, just one year ago in 2018, Forbes reported that Augusta's initiation costs ranged from $250,000 to $500,000, which is significantly closer to par.
2. Pine Valley Golf Club
Location: Pine Valley, New Jersey
Pine Valley is located on the outskirts of southern New Jersey's Pine Barrens and is consistently named among the top courses in the country. According to ESPN, the course has the "best 18 holes of golf ever designed by man."
Pine Valley is one of America's most prestigious private clubs. While the membership list is private, The Press of Atlantic City said that former US President George H.W. Bush, Sean Connery, and pro golf legends Ben Crenshaw and Arnold Palmer were all members at some point.
To play at Pine Valley, nonmembers must acquire an invitation from a member. Women are not permitted to join Pine Valley Golf Club and are only permitted to play on Sundays. According to Forbes, the club does not accept applications, and the group's board must seek out potential members.
Each year on the last Sunday of September, Pine Valley allows the general public to see the final round of the club's yearly George Arthur Crump Memorial Tournament, named after its founder and course designer, George Arthur Crump. Without a subscription or an invitation, this is your sole chance to explore the course. There are no credible price estimates available, and the club is known for its caution and secrecy.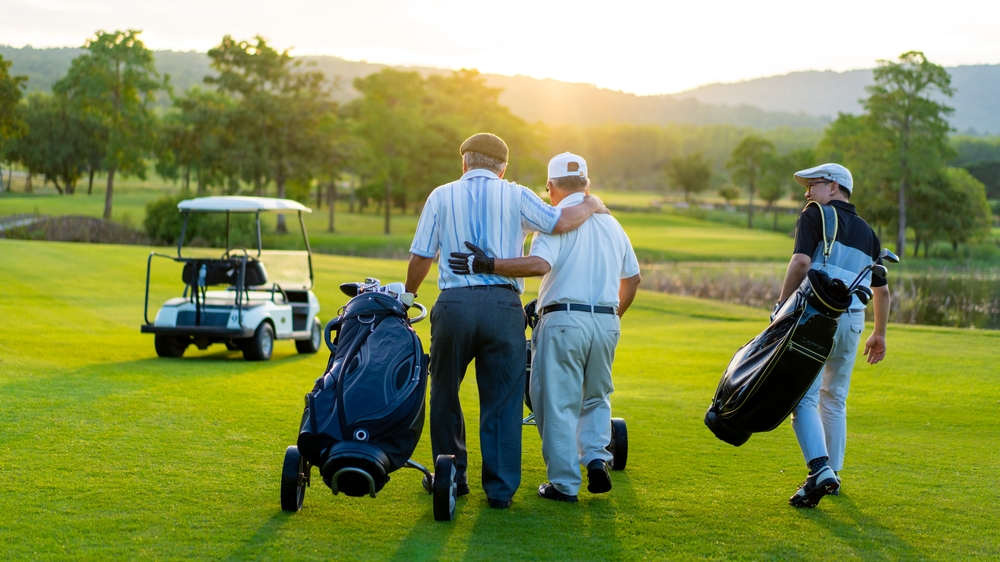 3. Merion Golf Club
Location: Ardmore, Pennsylvania
Merion Golf Club, designed by Hugh Wilson in 1912, has witnessed several golf milestones. Its illustrious past includes Robert Tyre Jones Jr. completing the Grand Slam in 1930 and Ben Hogan's amazing one-iron finish on the 72nd hole of the 1950 U.S. Open. The course itself has historical significance: Merion was the first club in the country to include two 18-hole championship layouts.
"Acre for acre, [Merion] may be the finest test of golf in the world," golf superstar Jack Nicklaus famously stated. The par-70 course spans over 7,000 yards and provides a relaxing setting aided by the surrounding woodland line.
If you can afford the initiation fee, you might be able to view the exclusive golf club's stunning two-level locker room one day. According to Forbes, the cost of initiation begins at $70,000, with annual dues of at least $6,000. Furthermore, even if you can afford it all, you will be allowed to apply only through a member reference.
4.  Shinnecock Hills Golf Club
Location: Southampton, New York
Shinnecock Hills Golf Club, which first opened its doors in 1891, is located on Long Island's eastern shore. It's a founding member of the USGA, which subsequently became the United States Golf Association. The course has hosted five US Opens, the second of which was held in 1896, and a sixth is slated for 2026.
Shinnecock Hills, an ultra-exclusive community, is tight-lipped about its initiation fees and dues. You can be welcomed to the course as a guest if you know a member, although guest tee appointments frequently fill up months in advance. According to Golf.com, if you ever make it to the club as a visitor, you'll have to pay a $350 green fee.
5. Oakmont Country Club
Location: Oakmont, Pennsylvania
In 2016, Oakmont Country Club hosted its eighth U.S. Open, with Dustin Johnson winning his first major by overcoming the course's famously quick greens. Oakmont will host the tenth US Open in 2025. In addition, the club has held five US Amateurs and two US Women's Opens.
Oakmont's initiation fees were cited as $75,000-plus in 2019 by the Helen Brown Group, a development, research, consulting, and training organization. It's difficult to calculate the "bonus," considering ESPN reported Oakmont's initiation fees to be exactly $75,000 12 years ago.
To become a member of Oakmont Country Club, you must be invited. Nonetheless, members bring people to the club frequently to try their hand at the infamously difficult course — although that may be because they love seeing their guests struggle.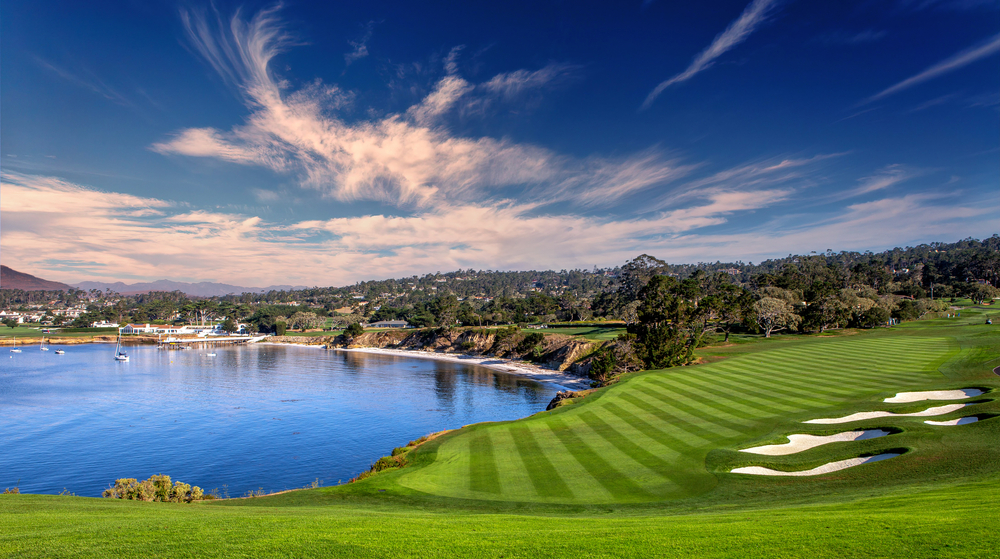 6.  Pebble Beach Golf Links
Location: Pebble Beach, California
Few natural golf settings can compare to Pebble Beach Golf Links on the Monterey Peninsula, where golfers may enjoy vistas of the Pacific Ocean while playing. The 2019 US Open was the sixth time the course had hosted the tournament.
Pebble Beach has established itself as a premier golf location since its inception in 1919. It was voted No. 1 on Golf Digest's 2019 list of America's 100 best public courses, and it is listed No. 1 on Golfweek's top 200 resort golf courses for 2021.
The green fee is $575, plus a cart fee of $45 for golfers who are not staying at Pebble Beach as resort guests.
7. Pacific Dunes
Pacific Dunes, a resort course in Bandon, Oregon, is situated next to the rocky shore, with waves pounding against it.
The 11th hole, a 148-yard par-3, is Pacific Dunes' trademark hole. Even though coastal breezes frequently wreak havoc on golfers' strokes, the hole is one of the most beautiful in the game. It was described as "the definition of a postcard hole" by Golf Course Gurus, a website that provides course ratings.
Green fees at the year-round course range from $105 to $295 for resort guests. Fees for day visitors range from $135 to $345, with discounts available for Oregon residents.
If you're looking for some new golf gloves, here are plenty of options to choose from.
You might also like 10 Best US "Green" Cities For the Nature Lover.