…Do you consider yourself a nature lover? 
I don't know about you, but I've always loved nature. To be honest, I used to consider nature as a luxury, due to the fact that I grew up in an apartment building, with only a few trees in front of the complex.
I remember that I was always trying to climb up the arbors and roll on the grass with my friends. As you can imagine, five trees and a few inches of barley were not enough for us.
However, things changed when I was with my grandparents. They lived in an area that was close to several parks and lakes where birds were chirping all the time, and kids played in the water until the sun went down.
Oh boy, that was the life that was worth living! I smelled the flowers all day long. I was swimming until my body couldn't handle it anymore, and my grandparents were telling me to get inside to eat dinner.
The nature lover in me didn't die, but the urge grew stronger and hungrier for more and more green. My friends had the same ideas as me and all of them moved to towns where they could walk barefoot in the grass and watch the sun hide under the lake.
We visit each other at every chance we get, which gave me this magnificent idea of what to talk about in today's article. I am sure that I am not the only one who wants to live in a "greener place".
If you love trees, birds, flowers, parks, and lakes as much as I do, this article is for you! Without further ado, here are 10 US "green" cities for the nature lover!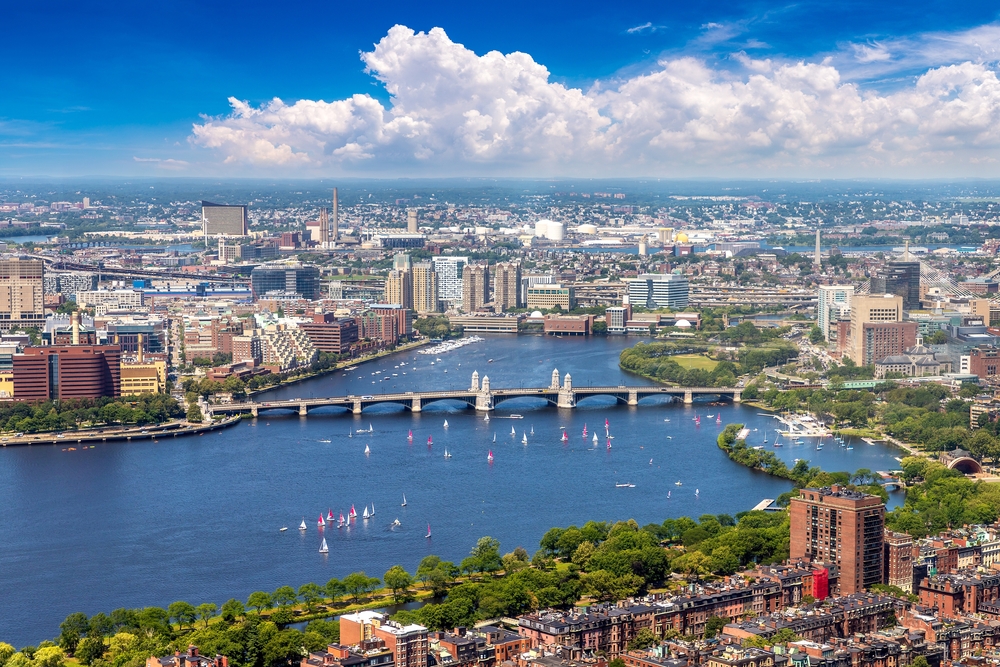 10. Boston, Massachusetts
Ok, imagine this: you walk around the city and you have beautiful, clear water, with big and tall trees on one side, and huge buildings on the other side. Even though it doesn't sound so picturesque, but rather modern, trust me, it's absolutely wonderful!
But, if you're searching for something more traditional, the city of Boston is nothing but great for you! This is home to Fenway Victory Gardens, which stretches for more than 7 acres and has no less than 500 gardens.
This garden is absolutely fabulous and it has been operating since World War II.
If you want to be a true nature lover, you can pay a visit to one of the best restaurants in the city, called L'Espalier. The chef is just as passionate about nature as you are and he takes it very seriously.
He set up a 14-acre farm outside of the city and he named it the Apple Street Farm. The place is responsible for supplying natural ingredients for the restaurant, such as zucchini, pork, honey, artichokes, poultry, and many other things.
If you want to enjoy a nice walk, make sure to check out the Arnold Arboretum and you will be impressed by the 15,000 living plants, which represent approximately 4,000 species of vines, shrubs, and trees.
Boston is a great place for nature lovers!
9. Greensboro, North Carolina
The city of Greensboro is the perfect location for people who want to eat real, good, and natural food!
If you're among those who want to know whatever they have on their plate, you can go to the Greensboro Farmers Curb Market, which is one of the oldest markets in the state, dating back to 1874.
You can find a lot of delicious products there, such as specialty foods, fresh produce, and baked goods.
If you want to enjoy food-related events, make sure to check out the events conducted by the market mentioned above, such as Veggie Fest, Watermelon Day, Strawbery Day, and Farmers' Appreciation Day.
If you are both a nature lover and a wanderer, you can try one of the garden trails, mountain biking, and hiking trails, or the paved greenways that are spread around the lakes in the city.
8. Jacksonville, Florida
If you plan on visiting Jacksonville anytime soon (which I strongly recommend you should), make sure to put your yoga pants and running shoes in your bag, because it's time to get active and the nature lover in you will enjoy this city! Here are some great workout pants for you to allow your body to move freely!
You have plenty of places to choose from, such as national and state parks, gardens, a national preserve, and an arboretum. Even though these might not seem like a lot at first, the city has more than 80,000 acres of nature.
If you are looking for a relaxing birding excursion, make sure to check out the Great Florida Birding Trail, which has no less than 2,000 miles.
7. Madison, Wisconsin
I lived in the state of Wisconsin for a few years and besides the good food I ate there (I love me some cheese curds or a big plate of mac&cheese), I also loved the fact it suited my nature lover criteria!
Madison is one of those cities where you can have a lot of fun in nature.
Whether you choose to take a walk in Warner Park, admire the flowers in the organic University of Wisconsin Eagle Heights Community Garden, or swim and play with your loved ones in James Madison Park, trust me, you'll definitely have a good time!
Calling all nature lovers! Attention please! Good things are coming!
6. San Francisco, California
If you are one of those nature lovers who love to see animals in their natural habitats, you will surely enjoy seeing bisons wandering in the hills of Golden Gate Park. 1,000 acres were designed in this area just for these massive animals.
San Francisco is also a good option for those who like to walk around or post some of the best photos on their social media platforms.
You can take your loved ones out for a walk around the lakes in the city, visit the Japanese Tea Garden, or the California Academy of Sciences.
If you're in search of a place that serves healthy, nutritious, and organic food, you can choose almost any location in San Francisco, because there are more than 200 chefs who cook only with ingredients they buy from the CUESA Farmers Market at the Ferry Building.
Are you a nature lover?
5. Seattle, Washington
Summer is one of the most beautiful seasons you can experience in Seattle, especially if you are a nature lover. You can have a lot of fun kayaking in the San Juan Islands, hiking on Mount Rainier, or backpacking in the rainforest in the Olympic National Park.
If you're more of a winter person, then exploring the slopes of Crystal Mountain and the Skagit Valley might be a good option. There are lots of spots to choose from in Seattle.
For instance, if you are passionate about urban agriculture, you'll definitely like the Beacon Food Forest.
This city is great for those who would love to experience owning a farm. People are allowed to keep several animals, such as sheep, cows, goats, and horses, the only exception being swine for pork.
4. Austin, Texas
Besides being known as the "live music capital of the world", Austin is also popular for Zilker Park, a 350-acre location that includes a beautiful botanical garden.
In addition to that, the park adjoins Lady Bird Lake, which has a big 10-mile bike and hike trail along its coastline for all those nature lovers out there.
If urban agriculture is one of your passions, you will be happy to find that there are a lot of long-standing community gardens in Austin, such as the Sustainable Food Center and the YWCA project.
Nowadays, these community gardens are responsible for producing more than 100,000 pounds of fresh and natural food every year.
Another great thing about this beautiful city is the fact that its first nonprofit neighborhood farming organization, Urban Patchwork, teaches locals how to transform the yards they don't use into actual farmland.
If you're a nature lover, keep reading!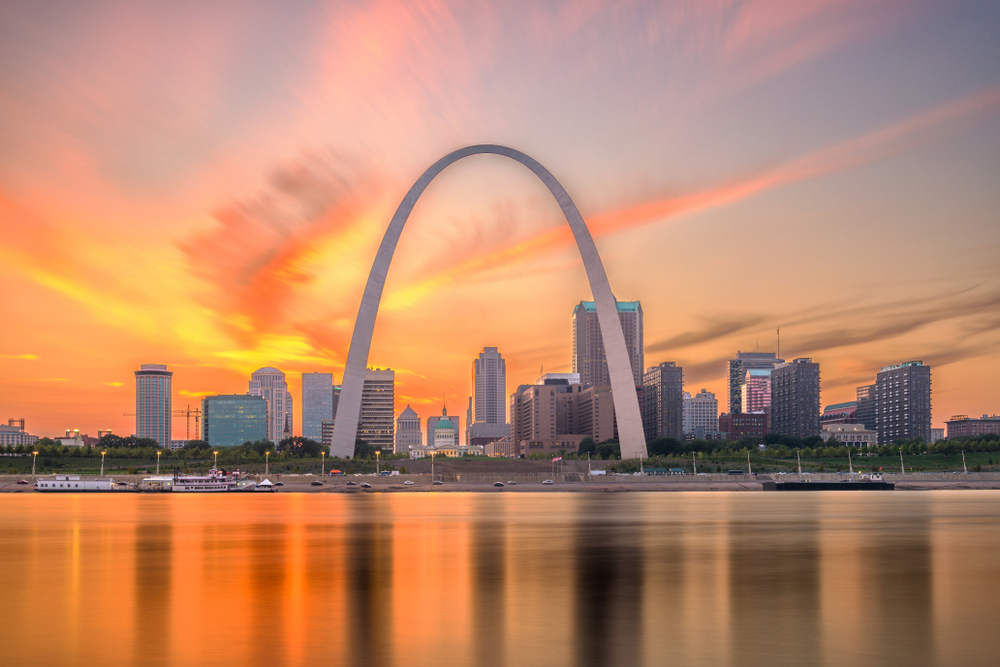 3. Saint Louis, Missouri
If you ever decide to visit the city of Saint Louis, make sure to stop by Forest Park. The nature lover in you is going to appreciate it! Forest Park was initially built in 1904, to host the World's Fair event of that year.
The garden features more than 1,000 acres of sprawling land that is full of trails, a zoo, waterways, and even a soccer field.
You can also check out the nonprofit Gateway Greening, which is responsible for supporting more than 200 community gardens, greening projects, and youth gardens at over 90 schools in the city, where all the students can learn how to harvest butterflies and produce vegetables.
2. Portland, Oregon
You might know a few things about Portland already, such as the fact that it is known for its delicious, fragrant coffee, artisanal pickle shops, and shaggy hipsters.
However, there is much more about this city, such as the fact that it is home to the biggest urban forest in the United States, which has 5,157 tree-studded acres with over 80 miles of smooth-surface trails.
If you are not a tree person, you can go to the Columbia River Gorge, the snow-capped Cascades, or to the shimmering Pacific coast. If the nature lover in you wants to include a little adventure in his life, make sure to go camping, hiking, surfing, and skiing.
1. Honolulu, Hawaii
I have to admit that I'm completely in love with this beautiful city and there is nothing like this island to bring out the nature lover in you! I was one of those people who used to think that Hawaii was all about the beaches and sipping pina coladas while trying to get a tan.
I decided to leave my superficiality at home and actually get to know all the secrets of the city.
This is how I discovered that I can take a deep and adventurous dive along with the dolphins, I can surf in the ocean, I can hike on Diamond Head, or I can take my bike and wander around Mount Tantalus.
I tried them all and trust me, all of them are amazing!
…If you are a nature lover just like I am and you want to know more about the secret places in our beautiful country, make sure to check out our website for some of the best tips you can find!
Before you go on about your day, make sure to check this story out, because it is a fantastic one: These 9 Magnificent Bluest Waters Worldwide Are Beckoning You