Adventure in America presents you: stunning US rentals only locals know about!
Staying in rentals while you're on vacation is great. If you don't like the idea let me change your mind.
On vacations and trips, we love staying at the most amazing and fancy hotels, mainly because we get great services and treatment. But sometimes, when we're traveling to interesting places and we want to discover more, staying at a hotel is not the best solution.
When it comes to traveling, people get the full experience if they live like locals and visit the things only locals know about. Staying at local accommodations and unique places can be a life-changing journey for anyone who's seeking an adventure.
If you are one of those people, we've found some great and truly UNIQUE Airbnbs, check them out: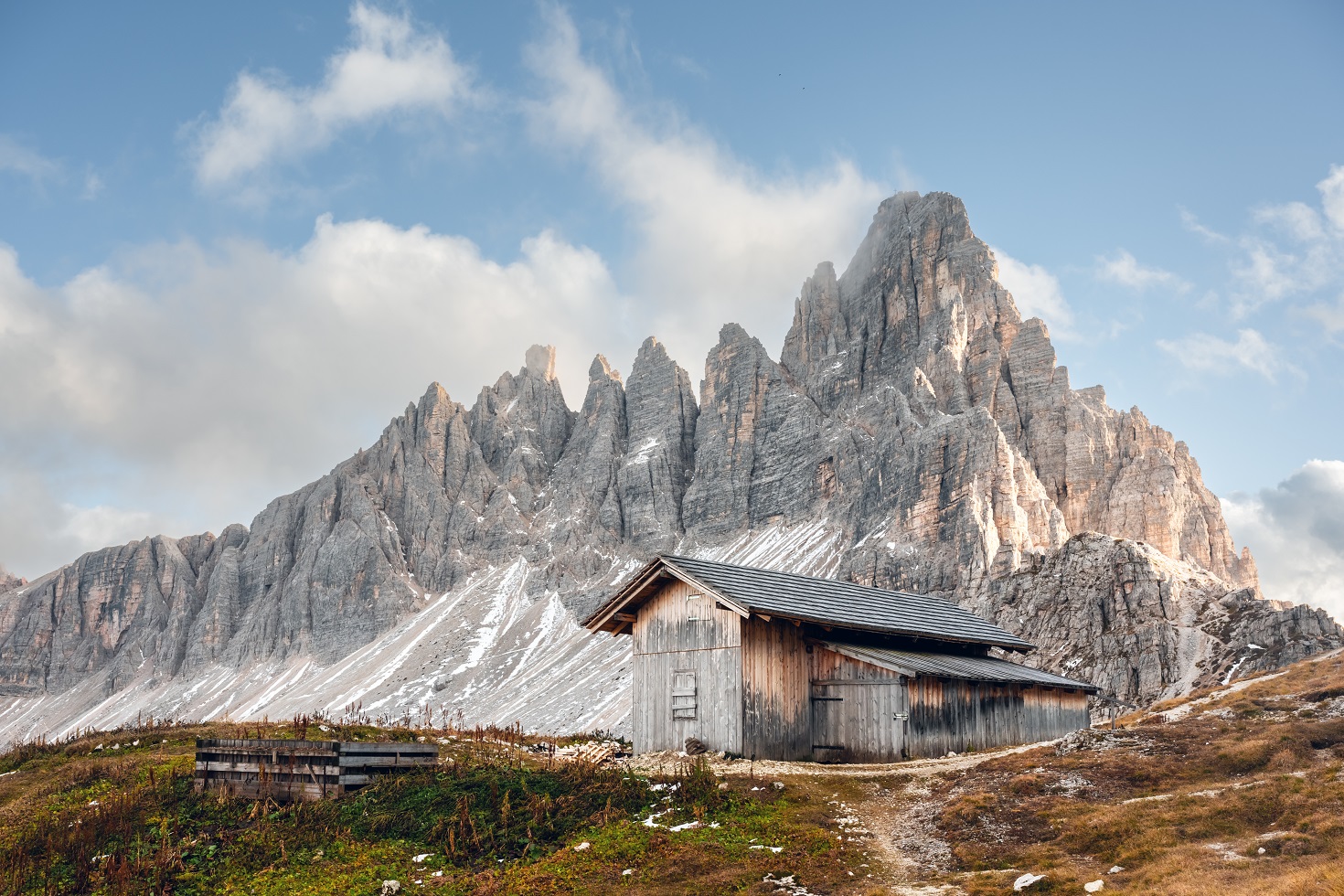 1. The Appalachian Container Cabin
Container homes are the biggest trend in real estate and home construction now, and so, if it's ever been your dream to spend your time in one, now's your chance. Besides that, the location of this rental is just breathtaking.
If you watch the show "Containables", then you are familiar with this rental unit. It has all the essentials in it, making it perfect for families or a great number of friends.
The container cabin is located at the end of a private road right in the Nantahala National Forest. It has all the essentials, even a fire pit perfect for making S'mores.
Where: Otto, North Carolina
2. Man Cave' in an Airplane Hangar
If you've always wanted your own private man cave, then look no more, 'cause you have one waiting for you in Florida. The decor of this rental is perfect for any person looking to spend some quality time with some friends or even by themselves. It has a bar, satellite TV, Wi-Fi, and plenty of kitchenette items such as a toaster, microwave, and refrigerator.
If you feel like exploring with your pals you have a GOLF CART for it. Make your dreams come true, grab some beers, a steak, and a few friends to spend an AMAZING getaway here.
Where: Geneva, Florida
3. Vermont Castle
At some point, we've all wanted to spend a night in a castle, but now your dreams can come true by renting this amazing castle. It's located on a 20-acre property near Lake Willoughby and Willoughby Falls State Park.
If you've planned a dreamy vacation in Vermont, make it memorable by renting a castle. It's packed with a wine room, a gourmet kitchen, and even a game room. But that's not all, you even have a hot tub and a fire pit that overlooks the pond, which will create a magical setting when the sun comes down.
Where: Orleans, Vermont
4. The Ark
It's not just a great name for accommodation, it's an ACTUAL ark. This great rental is located on a 50-acre property where there are other unique ones, such as a Civil War-like cabin and a treehouse where you can spend some quality time.
If you're not already convinced that you should stay here then we must tell you that it comes with a hot tub, Wi-Fi, kitchen, and TV, so, it's far from what you'd expect. If you are looking for something more fun and adventurous, you can also hike on their trails, discover their labyrinth, and you can also fish.
Where: Springfield, Tennessee
5. Cove Point Light Keeper's House
This incredible lighthouse has been listed on the National Register of Historic Places and has been restored and repurposed as a rental unit with three bedrooms. Perfect for you and you only, or if would like some more fun, bring your family or friends along. The more the merrier.
You have access to a full kitchen, Wi-Fi, and a laundry room, but the best part is the beach. Take a relaxing walk, and discover interesting shells and shark teeth. You get to enjoy some quality time on the porch while admiring a breathtaking view that is worth millions.
Book it now and enjoy an amazing time.
Where: Lusby, Maryland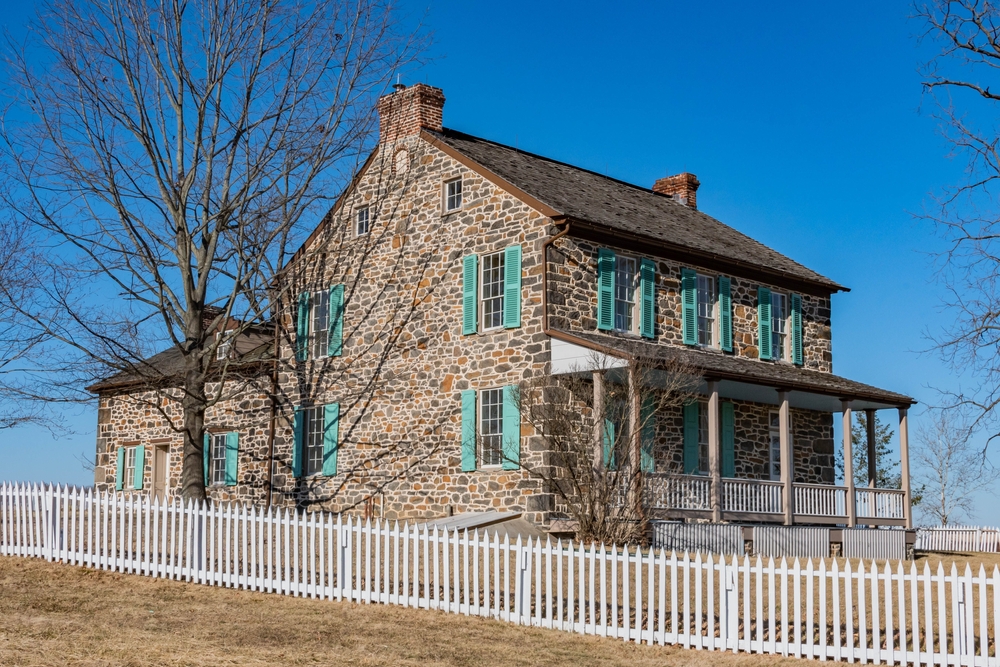 6. Historic Civil War Farmhouse
This surreal farmhouse is located right in the historic town of Gettysburg and the farmhouse and barn were used as Confederate hospitals right after the popular Battle of Gettysburg. That being said, this place is also considered one of the most haunted places in the U.S.
According to historians, almost 50,000 people lost their lives in the battle. The rooms have a unique decor that makes you feel like you took a trip back in time. And the thing that will guarantee it is the friendly ghost that you'll have as a roommate.
Where: Gettysburg, Pennsylvania
If you would like to know more about strange places, check this article out: The Strangest Amusement Parks in America
7. The Potato Hotel
Would you like to live in a potato? Now is the chance for your dreams to come true, because you can find a fantastic potato-shaped rental in Idaho!
Just like the name suggests the Potato Hotel is an actual potato. It was obtained from the Idaho Potato Commission's Big Idaho Potato Tour, and it weighs 6 tons! Now, it's a cozy and stylish retreat for two.
The rental sits on 400 acres of farmland, and it has power outlets, a mini-fridge, a record player, and a custom bed. If that hasn't convinced you, there's even a silo right next to it that was transformed into a spa.
Fun fact: In over 7 years the potato has traveled to 48 states.
Where: Boise, Idaho
8. The Tiki Suite
The Tiki Suite is a one-bedroom houseboat that is perfect for a unique stay. You can watch the fish and other sea creatures, you can dive into the water for a good swim. You can even bring a paddleboard and explore the waters.
The rental includes snorkel gear as well, so you can discover what lies under the sea. In addition, you have a hammock as well, in case the activities mentioned before are too adventurous for you and you're looking to doze off.
If you're looking forward to spending some alone time or you're eager to get away from the crowded city life this rental unit is your answer. There are many rental spots on this list, so keep reading!
Where: Key West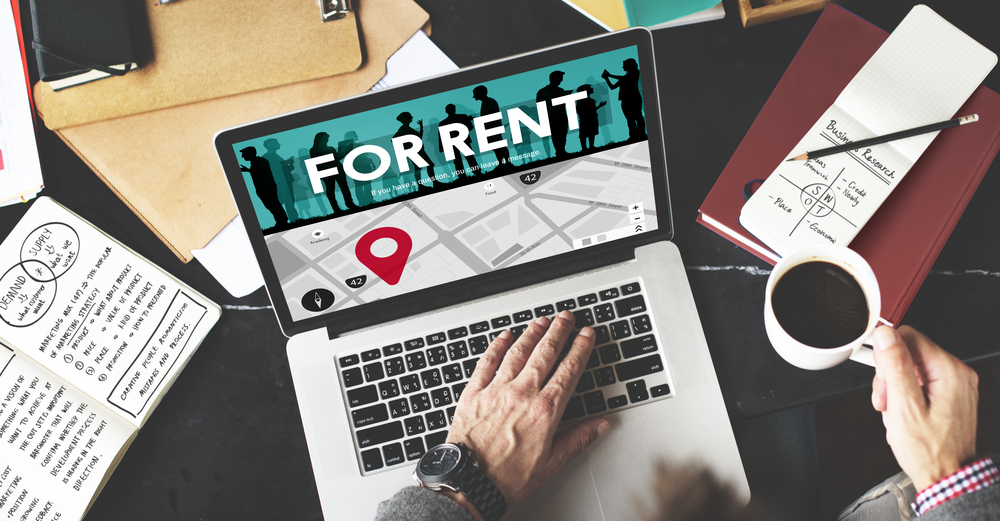 9. Bryant Barn
If you're a wine lover then you're gonna love this one, at this property, you get to stay with your travel companion in a wine barrel! Yes, you read that correctly. Visiting the wine country is a great adventure, but staying in a barrel makes it even better!
There are multiple areas where you can sleep, but in this area, there's a home that has the famous barrel attached to it, a private swimming pool, a backyard, a fire pit, and a huge lawn great for outdoor activities. You also get a high-quality TV and a full kitchen.
This is a dream so wait no more.
Where: Walla Walla, Washington
10. Orca Island Cabins
What's your favorite rental spot?
Have you ever wished for an all-inclusive cozy retreat in the wilderness that also has an incredible view? If you did, then Airbnb has the answer to your prayers.
The retreat includes off-grid tents and cabins which include kitchens, private bathrooms, barbecues, and so on. Due to the fact that they are located right on the edge of the water, the view will take your breath away, having you witness the sun going down the snowy mountains and the islands nearby.
If you're looking for adventure and fun you can paddleboard, fish and so much more. Take the chance to explore the grounds now. If you want to have fun on the water, you should definitely invest in a paddleboard, because it's fun and you'll have the time of your life! Check it out here!
Where: Seward, Alaska
Which rental is your favorite from this list? Are you looking for more memorable locations? Then check out this article: Tired Of The City? Find Peace In These 10 Breathtaking Places