Finally, when you retire, you have all the leisure in the world to travel wherever you choose. Traveling is most likely the first thing you want to plan.
However, it's doubtful that you'll want to backpack through Asia or interrail around Europe in retirement (although kudos if you do). That type of exhilaration will be reserved for the young and young at heart. Having said that, traveling is still a possibility, particularly in an RV.
RV travel is entertaining, inexpensive, and comfy. No more lugging large bags around, no more airport lines, and no more weird hotel linens. You get the same level of comfort you're used to at home, anywhere in the world.
If you dream about clocking out for the last time and enjoying your golden years as much as you can, going on RV vacations may sound like a great idea to you. Spending your retirement years seeing and exploring a new country (or even several) is definitely an exciting and adventurour way to live.
Once you've decided to take a big trip, you have to plan where you want to go. If you need some inspiration for some RV trips, we're here to help. Figuring out your route can be stressful, but don't worry; we've got you covered!
Now that you're probably convinced, let's look at the best RV excursions for retirees.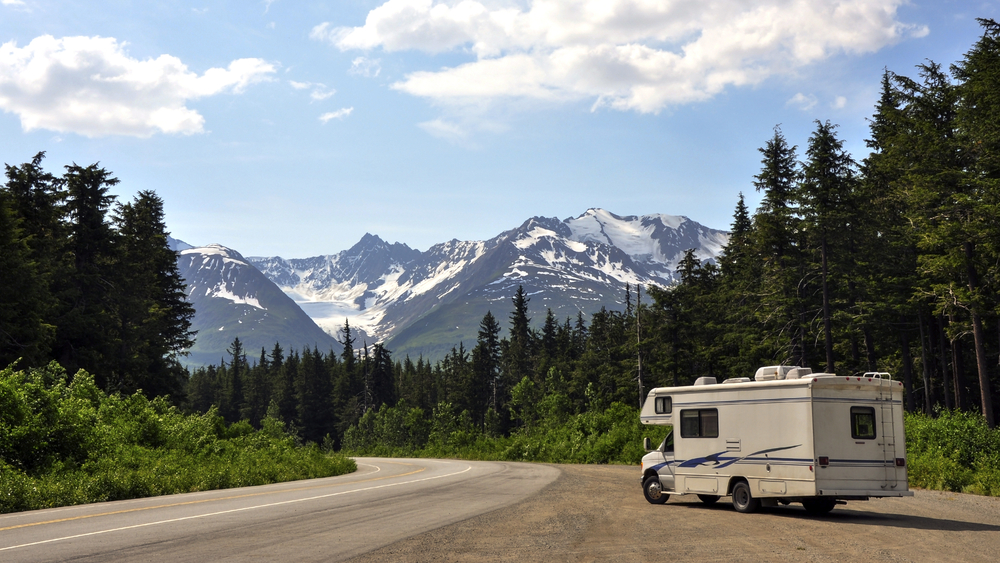 1. Alaska
If you want to take a vacation with a view, Alaska is the place to go. It provides a unique terrain and climate, as well as activities you never believed imaginable. We're talking about glacier trips, whale viewing, and picturesque drives. You'll wake up every morning pinching yourself since it's such an undervalued, lovely spot.
We recommend it for retirement since the roadways are in much better condition and it's a nice location to unwind and ponder. In Valdez, there's a noteworthy RV park with one of the most spectacular vistas you'll ever have the pleasure of seeing.
2. Los Padres National Forest
Many retired people prefer to travel to national parks. Now, if you enjoy hiking and other outdoor activities, we suggest Los Padres very highly. It encompasses a large region of Californian cities, creating its own mini-forest for you to explore.
It's a good option for energetic persons who enjoy hiking, as the forest has 1,257 kilometers of groomed routes. Los Padres is spread out, so it is handy to a variety of California cities such as Carmel, Ventura, and Santa Barbara.
Many campsites are situated in the national forest, with McGill perhaps being the finest option for RVs. Even so, don't anticipate hook-ups or pull-through sites. Instead, consider camping outside of the forest, where RV parks provide complete facilities as well as some unique experiences. The Rancho Oso RV Resort outside Santa Barbara, for example, is a working guy ranch.
3. Gettysburg
Southern Pennsylvania is a lovely area to visit, with its beautiful rolling hills, welcoming environment, peaceful lakes, and historic monuments. Gettysburg is one of the most well-known cities in the state, and it is home to the iconic Gettysburg Battlefield, the site of one of the Civil War's most famous battles.
Gettysburg is a great site to visit, not far from Harrisburg, the state capital, and the big metropolis of Baltimore in the adjacent state of Maryland. When you're ready to begin your travels, you may park your RV on the outskirts of this historic city at Gettysburg Campground.
Gettysburg Campground is a beautiful setting beside a creek, offering calm campsites in both the sun and the shade.
This family-friendly Gettysburg campsite can accommodate both RV rentals and tent campers, and there are also rental cabins and cottages available. For the greatest views, find a place along Marsh Creek.
An on-site convenience shop and RV maintenance facility make your Gettysburg camping experience even more enjoyable. Laundry, bathrooms, and hot showers are only a short walk away, so you'll have all you need at this gorgeous, rustic campground by the river.
P.S.: This guide on how to prepare for full-time RV living may be helpful.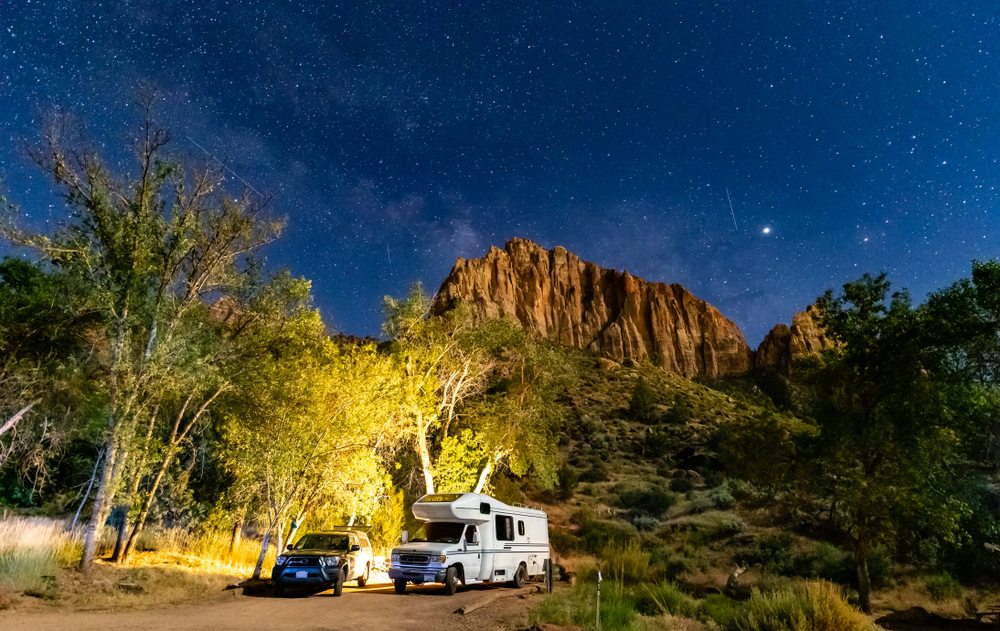 4. Yosemite National Park
National parks are always popular, and none may be more well-known than Yosemite National Park in California. It's one of the most popular camping and RVing spots.
The word alone conjures up thoughts of roaring waterfalls, towering sequoias, and amazing routes. Yosemite, one of the world's best wilderness parks, is certainly a symbol of the breathtaking beauty that distinguishes the Golden State.
If you haven't gone to this national treasure, you should put it on your list. You can camp in the park, but because it is a wilderness area, there are no power, water, or sewer hookups. There are, however, RV parks and resorts located outside of Yosemite that provide similar services and may even arrange for a shuttle into the park.
5. Maine
Maine, also sometimes known as the Pine Tree State, is the most northern state in the United States. It's well-known for its rocky coastline, maritime history, and beautiful natural sites including Acadia National Park, Bar Harbor, Baxter State Park, and Eagle Lake. With all of this and so much more to offer, it's no surprise that motorhome enthusiasts like driving through Maine on an RV trip!
Small towns, lighthouses, and lobster shacks dot its south coast. Lakes and mountains may be found further inland, and Acadia National Park is a popular destination for campers. To round out the recreational activities in Maine, there are historic sites, theatrical performances, and artisan stores.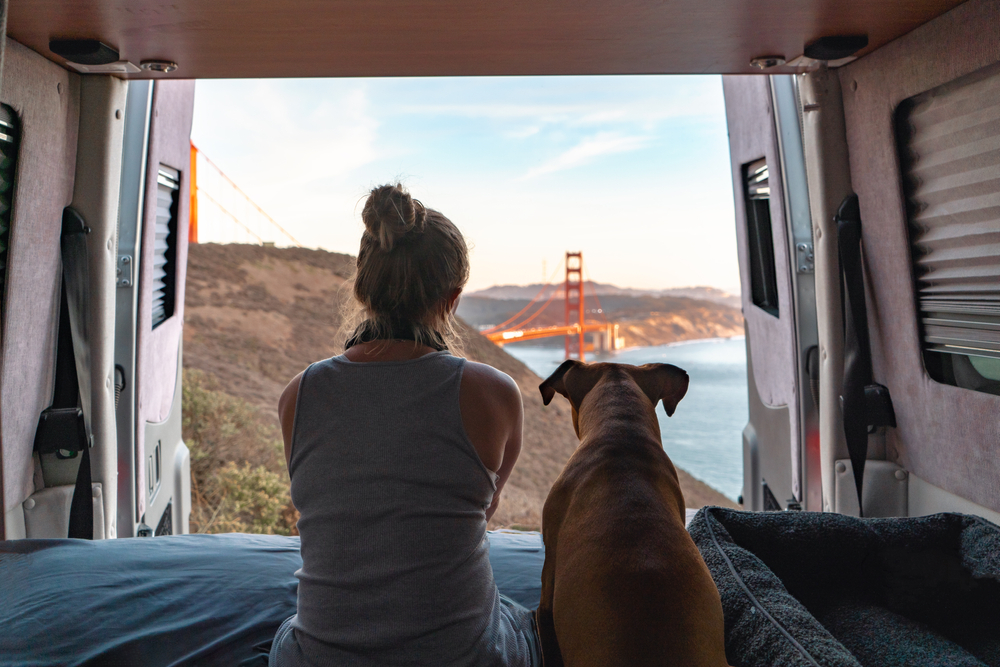 6. San Francisco
RV camping in San Francisco allows you to learn about dozens of cultures and centuries of history. Visitors may travel the globe without leaving the city limits, with everything from fishing towns and art museums to ethnic restaurants and amazing events.
The San Francisco Museum of Modern Art is home to a spectacular collection of 20th-century works, while the Asian Art Museum and the Legion of Honor include historical works dating back thousands of years. Take a ride on the little steam train that runs throughout the park, or learn more about the zoo's residents at one of the zookeeper-led presentations.
When it comes to dinner, try out a new art form. At Fisherman's Wharf, you may have avocado toast and fresh fruit bowls for breakfast or brunch. An old-school Italian sandwich store serves deli-style fare. And don't forget about the seafood when camping in San Francisco. Fishy tastes abound in the bay, including oysters, crab, sharks, and sturgeons.
7. Gulf Shores, Alabama
Gulf State Park allows seniors to enjoy Alabama's Gulf Coast from the luxury of a big, contemporary campsite or a nice cabin. Gulf State Park Campground, about a mile from the white-sand beaches, has almost 500 cushioned campsites with full hookups, picnic tables, and pedestal grill tops.
Aside from the off-property beaches, the campsite has tennis and pickleball courts, a swimming pool, a nature center with regular programming, and access to the area's 28 miles of hiking trails. The Branyon Backcountry Trail is ideal for a stroll or bike ride. Lake Shelby is ideal for an early-morning fishing trip, and the Refuge Golf Club is ideal for putting rounds.
You might also like: 7 Incredible Vacation Ideas You've Never Thought of But Really Should Try.