Tips to Avoid Paying Checked Baggage Fees
First and foremost, flying isn't cheap, but baggage check fares can quickly get out of hand. This is especially true if you are traveling with your spouse or children. Also, checked baggage charges apply at both ends of the round-trip.
How much are you willing to spend to get a suitcase checked at your destination? Because many airlines charge $30 for a checked bag, a family of four will spend $120 on each leg of their travel. This is a significant additional cost that does not improve your travel experience, and these fees regularly catch families off guard.
Fortunately, if you do some basic research and have a strategy in mind, you may avoid paying luggage fees. Consider these options if you want to fly this year without having to pay extra for your luggage.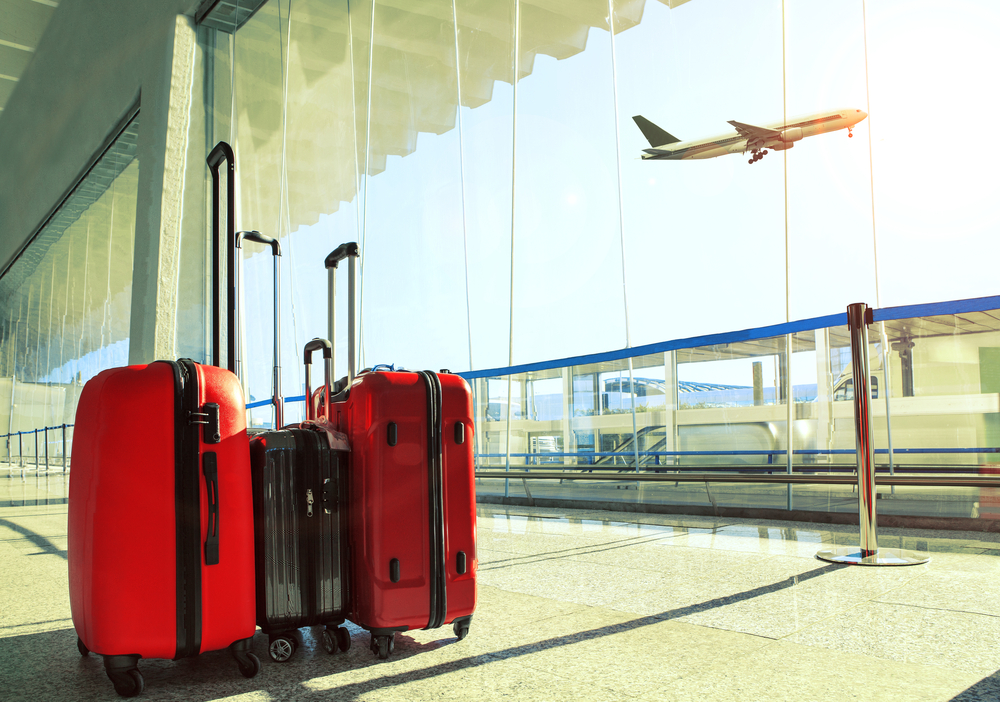 Limits on Carry-On Bags should be checked
Some airlines have more lenient carry-on baggage restrictions than others. Some of the worst airlines, as mentioned above, nickel and dime you with costs – even for carry-on luggage. There are two types of baggage restrictions: size and weight. You must duck under both restrictions, so you avoid any extra baggage fees.
Check the airline's carry-on luggage limitations and whether they charge a fee before booking a flight. Most airlines include a complimentary carry-on bag as well as a complimentary "personal item," such as a big purse or tote, a backpack, or a laptop case.
When it comes to packing for your trip, a 30-pound carry-on bag will get you much further than a 10-pound one. Keep reading to discover other fantastic tips to avoid extra baggage fees!
Avoid Basic Economy
When looking for cheap flights, you've certainly noticed that the lowest offered rates are labeled as Basic Economy. While you may desire a "basic" flight to get you from point A to point B, it's critical to understand what is and isn't included in these rates.
In general, Basic Economy rates do not allow you to reserve a seat on the plane in advance. Instead, when you check-in, you'll be assigned a seat, which may or may not be near your family or anyone else on your itinerary.
Basic Economy rates, on the other hand, do not necessarily include a carry-on bag, much alone a checked bag. This means that if you want to check your baggage or bring something bigger than your backpack or handbag, you will have to pay the baggage fee.
With these considerations in mind, you should aim to avoid Basic Economy if you wish to select a seat and bring a carry-on bag without paying more. Traveling in Basic Economy is similar to flying on a low-cost airline. Although the flight is less expensive than others, you will be nickeled and dimed along the way.
Check the Policies for Strollers and Car Seats on Airlines
Traveling with a baby is more difficult. Most airlines, thankfully, allow travelers traveling with a kid to check a stroller and car seat for free. That is, it is not counted against your luggage allowance. You may even be a little creative and add extra essentials to your stroller backpack.
When we travel, my wife and I stuff clothes and baby gear into the stroller bag to make up for lost luggage space.
However, double-check the airline's policy, since some may impose size or weight limits on certain products, even if they are permitted at no additional cost. While you're at it, seek out some more infant travel tactics and advice.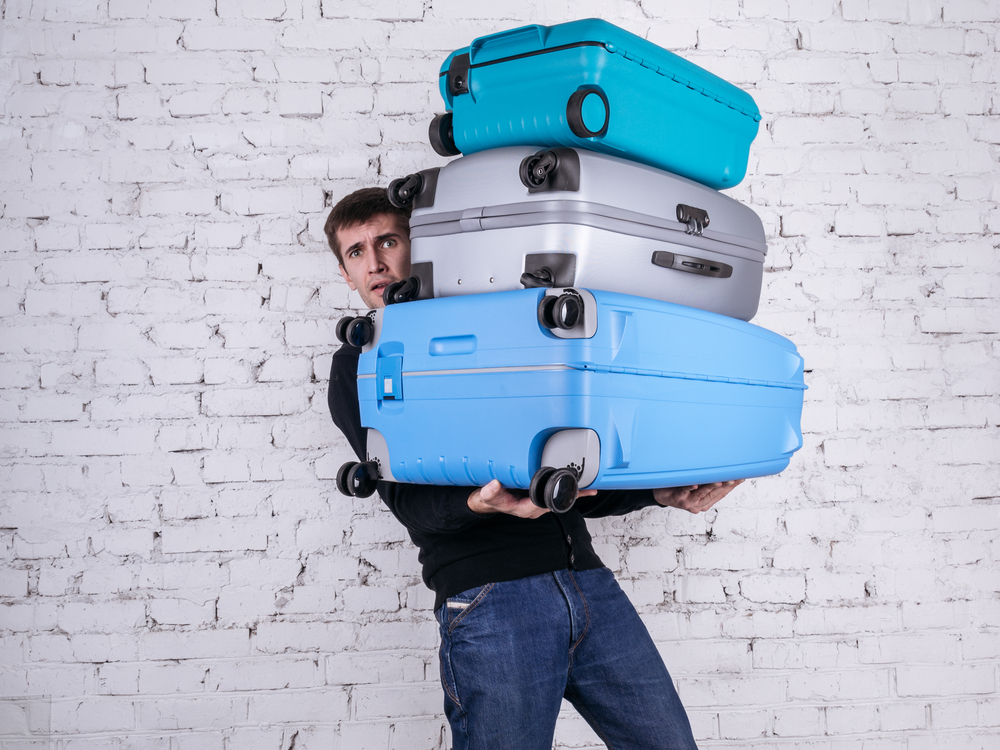 Earn Elite Status with an Airline
It is impossible for everyone to earn elite status on an airline. However, if you fly frequently for business or pleasure and can consolidate all of your trips with one large airline alliance, it may not be that tough. If you fly enough to earn elite airline status, you'll get benefits like priority boarding, automatic upgrades, and, yes, free checked baggage.
For example, Premier Silver level with the United MileagePlus frequent flyer program entitles you to one free bag weighing up to 70 pounds. Premier Gold includes two free checked bags up to 70 pounds, while Premier Platinum includes three free checked bags up to 70 pounds.
A similar system exists within the elite status privileges of American AAdvantage and Delta SkyMiles, two additional large airlines with extensive local and international networks.
If you often fly with the same airline, joining their frequent flyer program and working your way up to elite status might help you gain advantages that make flying more comfortable and less expensive. Free upgrades and priority boarding are excellent bonuses, but so is the ability to check luggage without paying a fee. We have many other tips for you on how to avoid paying extra baggage fees, so keep reading!
Ship Your Bags
At first, look, exporting one's belongings may appear to be an unreasonably expensive proposition. However, when you consider your airline's baggage regulations, regular delivery services and even luggage shipping firms don't seem that horrible.
How much does it cost to ship luggage? The prices paid by typical delivery services such as FedEx, UPS, and USPS vary depending on the size and weight of the bags (Freight companies such as Luggage Forward and Luggage Concierge tend to be a bit more expensive)
FedEx costs around $62 to transport a 55-pound luggage from New York to Chicago in two business days—significantly less than some major airlines' $100 overweight fee. When sending luggage through mail, there is no need to stand in line at the check-in counter or baggage carousel either.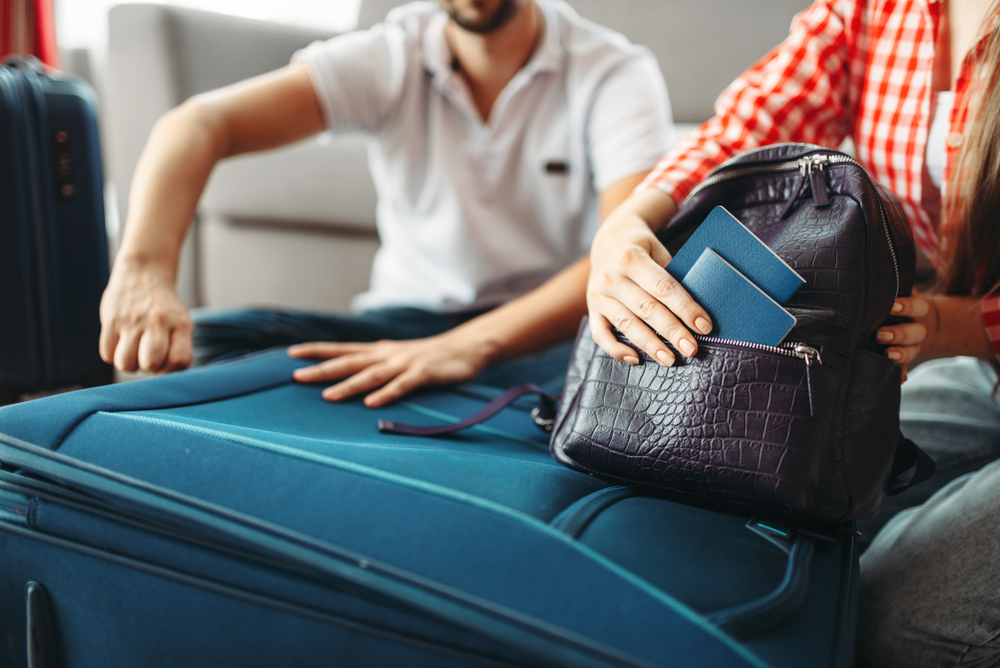 Invest in Lightweight, Expandable Carry-on Luggage
Baggage fees? Not with these tips!
To prevent taking up valuable pounds that could be used for packing, your carry-on luggage should be as light as possible.
The greatest carry-on bags, however, may also expand. Keep in mind that certain airlines have stricter size limitations than others. Bags that unzip to stretch outward allow you to pack right up to the size limit.
Full-size luggage weighing less than 10 pounds are common because of their high-tech materials such as ballistic nylon and polycarbonate. Consider this 26-inch upright spinner from AwayTravel.com, which weighs 9.6 pounds, or this set of three bags from Lucas, each weighing less than eight pounds.
Overweight baggage penalties, which apply each way and on each bag, may add up to hundreds of dollars for customers who don't fly light. Because most high-quality luggage brands are designed to be both lightweight and extremely durable, they can assist regular travelers in avoiding overweight baggage penalties over time.
Be prepared to wear extra layers of clothes (aka no baggage fees)
Pack all of your clothing in your backpack, but if the person checking you in for your flight comes around and says something about your bag being overweight and attempts to charge you the extra baggage fee, simply go to the restroom and wear as many clothes as you can.
Of course, once onboard, you may change into your original clothing (far better than sweating through all ten garments you brought with you on the flight), but theoretically, no one can say anything about the fact that you just wore your additional clothes instead of storing them in your luggage.
More crucially, they cannot charge you the additional cost because your luggage weight is considerably more in line. It's an excellent method to transport a bulky coat or leather jacket. (Unfortunately, this does not work on shoes.) I've yet to see someone who can wear two pairs of shoes at once).
If you want to avoid any extra baggage fees, you could play it safe and only take a carry-on with you! Here's a good offer; don't miss it!
If you want to read something else from Adventure in America, here's a good article for you: These 9 Magnificent Bluest Waters Worldwide Are Beckoning You