Where Is YOUR Next Romantic Getaway?
…When was the last time YOU took a romantic getaway trip with your significant other?
If you think that you need to wait for Valentine's Day to come around to justify taking a few days off with the one you love is completely wrong! All you need is a good destination and you are all set for a romantic getaway!
Just like Disneyland parks are children's favorite places, and beaches are a great option for families who want to spend some more time together, there are certain destinations that can help you fall in love with your partner all over again!
From picturesque landscapes to wine regions, or beautiful subtropical islands, the possibilities are endless!
If you're out of ideas about where you should go, don't worry, because I have the best places for you to try out! Here are the top 10 romantic getaways in the United States of America you don't want to miss!
10. Saratoga, Wyoming
If you dream about a place that has a lot of open spaces and not that many people, so you can focus all your attention on your partner, Saratoga, Wyoming will be the perfect romantic getaway for you!
You can find a lot of natural hot springs and the best part is that they are completely free! If you want to unwind and spend some quiet time after a relaxing soak, you can admire the view from your lodge, while you glam at The Lodge & Spa at Brush Creek Ranch.
…Trust us, it's absolutely marvelous! 
9. Virginia
If you've never been to Virginia before, this is the best time to give it a try! If you love wine, you can choose from plenty of wineries here and you won't be disappointed!
According to sales data for relationship books and romantic movies and novels, this is considered to be one of the most romantic getaways in the United States.
If the first thing you want to see when you wake up is the ocean, make sure to book a room in an oceanfront resort in Virginia Beach! This one is a great option if you want to relax in nature and hear the hum of the waves all day long!
8. Sullivan Catskills, New York
If you want to feel just like the main characters of the movie "Dirty Dancing", you should definitely visit the Sullivan Catskills in New York. Even though the resort that served as an inspiration for the movie mentioned above is now closed, it's still a movie-perfect romantic getaway and you can book a room in a historic inn.
For instance, the Arnold House, a place that was first built in 1851, is renovated and ready to serve its guests. Even though fall is the time when everything is full of vibrant colors, you shouldn't skip visiting it during summer.
That is because in August they host the Woodstock Music Festival, which will surely make you and your partner have the "time of your life!"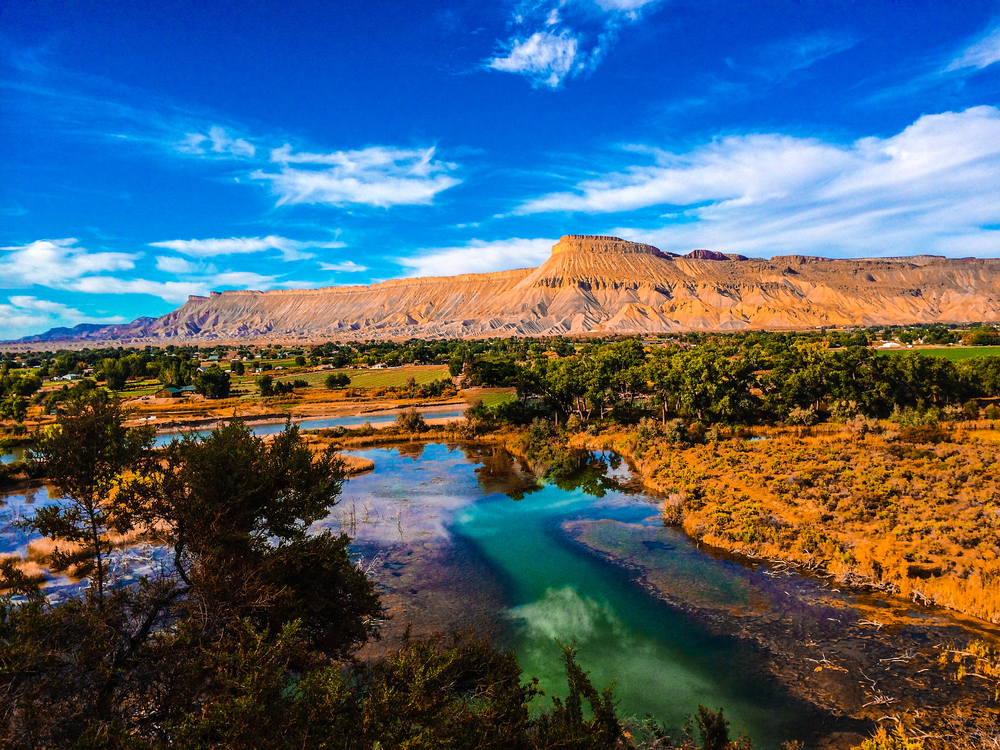 7. Grand Junction, Colorado
Even though this place is not as popular as others on this list, we totally recommend it! That is because it is the place where two of the most impressive rivers, the Gunnison River and the Colorado River, meet.
If you crave a romantic getaway that will also give you plenty of exercise, you can take your significant other on a dreamy walk in the Colorado National Monument, which is a national park that will amaze you!
It has more than 20,000 acres of rock formations and canyons, so be ready to have fun and torch some calories as well! Who says that you can't spend some quality time with your partner while you're breaking a sweat together?
For a nice and fascinating dinner, we suggest trying the region's Two Rivers Winery and Chateau. The food is great and the wine is divine!
The best part is that you won't have to worry about getting home after drinking too many glasses of Chardonnay!
6. The Florida Keys
If you don't believe us when we tell you that the Florida Keys are the perfect destination for a romantic getaway, you have no idea what you're missing!
According to a few studies, approximately 20% of tourists take part in a wedding or decide to renew their vows here. See, love is in the air! This archipelago brings together over 1,000 islands that wait to be visited.
The prices are not expensive either, so you can be sure that you can enjoy a cocktail or choose a wedding package to renew your vows without worrying about breaking the bank.
5. Philadelphia, Pennsylvania
This one's also called the City of Brotherly Love and it surely knows how to spread it around! If you take a walk around the city, you will definitely be impressed by the love statues that are spread throughout the city.
It is believed that Philly is one of the most walkable cities in the United States, so there is an abundance of places to wander around hand in hand with your significant other.
…If you want to have more memories of your romantic getaway, make sure to take lots of pictures! Here's a good Polaroid camera that is going to capture all of your sweet memories!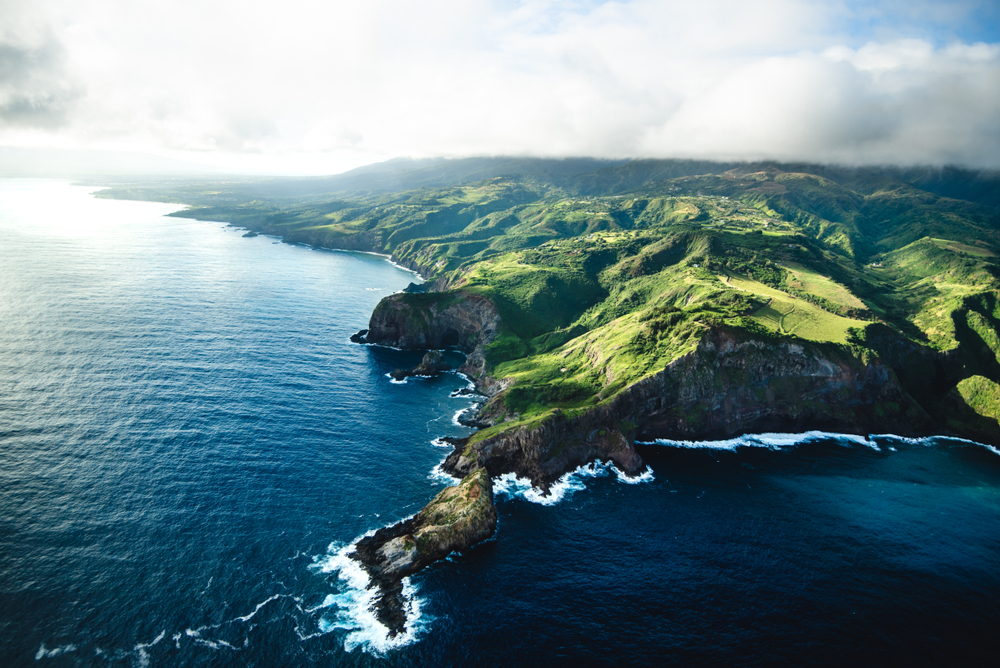 4. Maui, Hawaii
Many years ago, when people wanted to feel close to their partners and enjoy some romantic time together, they would go to Niagara Falls, because it was considered to be the "honeymoon capital of the world".
A lot of time has passed, however, and people have changed as well. Nowadays, one of their favorite "Romantic Getaway" destinations is a more tropical place, such as Maui, Hawaii.
The tropical weather is absolutely great and the date night options are endless! For example, you can watch the sunrise or the sunset from the Haleakala National Park, or you can go to the beach to catch a nice tan.
If you are feeling adventurous, you can spend your day snorkeling or swimming in the ocean. Whichever activity you choose to do, you will have a lot of fun on your romantic getaway!
3. Scottsdale, Arizona
If you crave a romantic getaway, but you're also feeling tired from all the work you have been doing, you can choose to book a trip to Scottsdale, Arizona. A few days spent in this charming Sonoman Desert oasis will leave you feeling more relaxed and in love than ever!
You can relax your muscles and spend time with your loved ones at the same time because you have the possibility to choose a one-hour-long couple's massage. The whole thing might cost you around $100, but we promise you it is worth it!
If nature is one of your favorite places, we've got you! Take your partner's hand and head to Grand Canyon National Park, or make a wish while you're watching a shooting star during a desert tour.
If you are a true wanderer, make sure to get a bike and explore the places near you! The view is absolutely breathtaking!
2. Fort Worth, Texas
If all you want is to relax and soak in a heart-shaped jacuzzi and admire the antique stockyards, reserving a room at the Lockheart Gables B&B is a good option.
According to many travelers, this frontier town is a great romantic getaway for couples who want to feel young again. You can visit the Fort Worth Zoo or the Six Flags theme park.
If the zoo doesn't sound appealing to you, let us convince you! Besides being the only one in the country that carries all four great ape species, it also has another asset: weddings.
For instance, Martha Stewart Weddings participated in a Fort Worth wedding reception, which featured the appearances of many reptilians and floating animals.
1. Greenville, South Carolina
The first place for romantic getaways is Greenville, South Carolina. That is because this is a very beautiful and pastoral city you don't want to miss!
There are lots of great places that are suitable for a romantic adventure, such as the Blue Ridge Mountains, or Falls Park. You can choose from 32 acres of waterfalls, public art places, rivers, and gardens.
You can go on a picnic in one of the gardens or you can book a reservation for a charming dinner at Passerelle Bistro, which is considered to be one of the most romantic restaurants in the whole world.
If you choose to visit this gorgeous city during the summer, Thursdays and Fridays will be your favorite days of the week, because of the fact that you get to try free salsa dancing and amazing concerts!
…Which one of these 10 destinations would you choose for a romantic getaway with your significant other?
Next up? If you want to learn more about traveling to amazing places and our own experiences, make sure to read this one: This Woman Lived in Florida for 20 Years; Here Are Her Top 7 Tips for Tourists