How many of the factory tours on this list have you been to?
Kids love amusement parks but considering you probably don't want to spend hours in long lines, we thought you could take them to a different kind of theme park, one you'll BOTH enjoy! An American factory.
You'll see how things are made, including how they print money, or how a guy at Harley-Davidson takes each bike up to 77 mph on what looks like an automotive treadmill.
Sometimes you'll even get candy. And unlike at Six Flags, admission is often free. There are still plenty of items proudly made in America, and many companies that still choose to employ US workers to build them offer great tours of their factories or plants. Many are open to the public. Here are 10 that are worth your trip!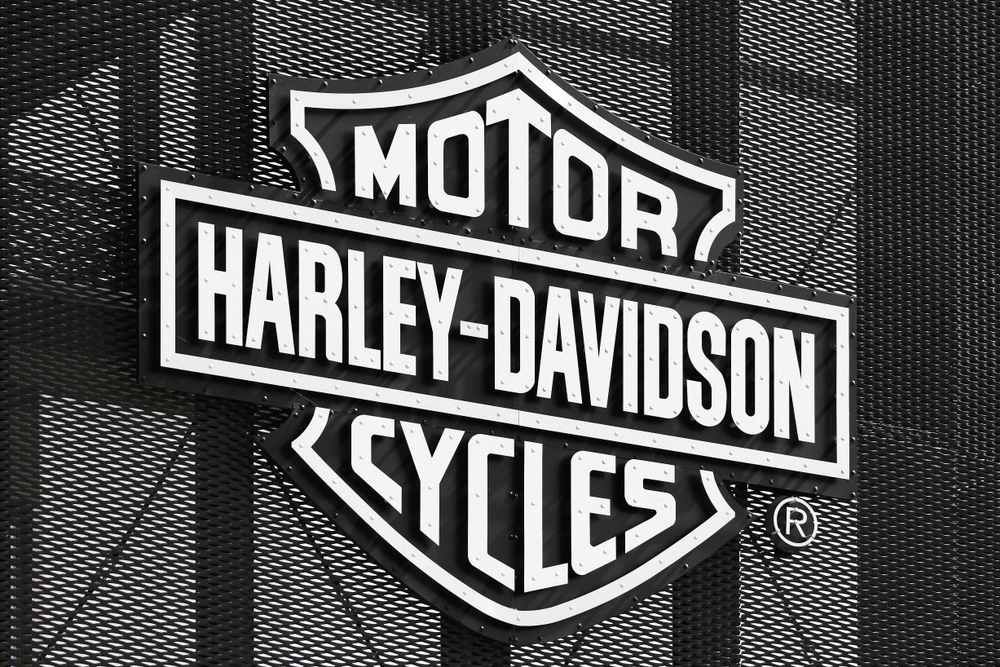 Harley-Davidson, WI
Visitors are welcomed here to see the INs and OUTs at this 849,000sqft factory near downtown Milwaukee, but that's just one stop here in the hometown of the Harley. The free tour keeps you on the outskirts of the shop.
But if you pay for the Steel Toe Tour, you get to walk along the aisles, next to the operators, as parts are delivered to them by a trolley following magnetic tracks in the floor.
At the end, they put each Harley on a device and gradually bring it to 77 mph, running the bike through all its gears.
Be sure to visit the company's interactive downtown museum, and consider checking into the nearby Iron Horse Hotel, considered the coolest place to stay in town.
Jelly Belly Jelly Bean Factory, CA
The thousands of jelly beans tumbling around in tanks may sound like bingo balls, but here, each draw is a guaranteed winner, except the buttered popcorn, obviously!
You can taste them at each stage of your tour, but you should save your appetite. The factory store at the end offers unlimited samples!
This 40-minute tour is available every day between 9am and 4pm. You can see the process of jelly bean making from a suspended walkway, and weekday visits have the bonus of observing the staff during production.
The tours are ADA and stroller accessible, which automatically makes them great for ALL fans of jelly beans, no matter the age.
Bureau of Engraving and Printing, TX
The BEP features the various steps of paper currency production, beginning with large, blank sheets of paper and ending with wallet-ready bills! As the Government's security printer, its responsible for designing, engraving, and printing US paper currency.
The Fort Worth facility makes over half of the nation's paper currency order and is one of only two locations in the US making it!
The 750,000sqft facility sits on 100 acres of land along the historic Chisholm Trail. Here, visitors are invited to view the production process on a free 45-minute educational tour along an enclosed walkway suspended over its production floor.
Visitors will also experience two floors of interactive exhibits and displays showcasing the history of the BEP. While guided tours are presented in English, tours are also available in Spanish and American Sign Language.
Blue Bell Ice Cream Factory, TX
This tasty tour is available weekdays between 8:30 am and 3:30 pm on a first-come, first-served program. After ensuring your spot on the tour, you have eight educational DVDs to choose from in the center to view while you wait for the tour to begin.
During the 45 minute tour, a guide will take you to three different viewing decks to oversee the production floor and various parts of the ice cream-making process.
It starts with homogenization, the creation of the Rainbow Freeze Bars and Ice Cream Sandwiches, and the filling of the Blue Bell cartons with the ice cream.
The tour is not free, but it does include a hefty serving of your chosen Blue Bell ice cream flavor at the end before being guided to the gift shop, where you can buy even MORE ice cream.
Boeing Everett Factory, WA
See the world's biggest building by volume, 472,000,000 cubic feet, for the chance to glimpse Boeing's 747s, 777s, and 787s. The guided tour starts with a video on the history of Boeing before heading into the manufacturing factory.
This is where you'll see those huge jets being assembled. Then head over to The Innovator, a seven-seat simulator that puts you in the cockpit for the ride of your life. The weak-stomached may want to sit out for this one!
The tour also includes admission to the Future of Flight Aviation Center and Gallery, where you'll find many interactive activities, such as designing and building your own aircraft. While there are no age requirements for visitors, the attendees must be 4 feet tall and over.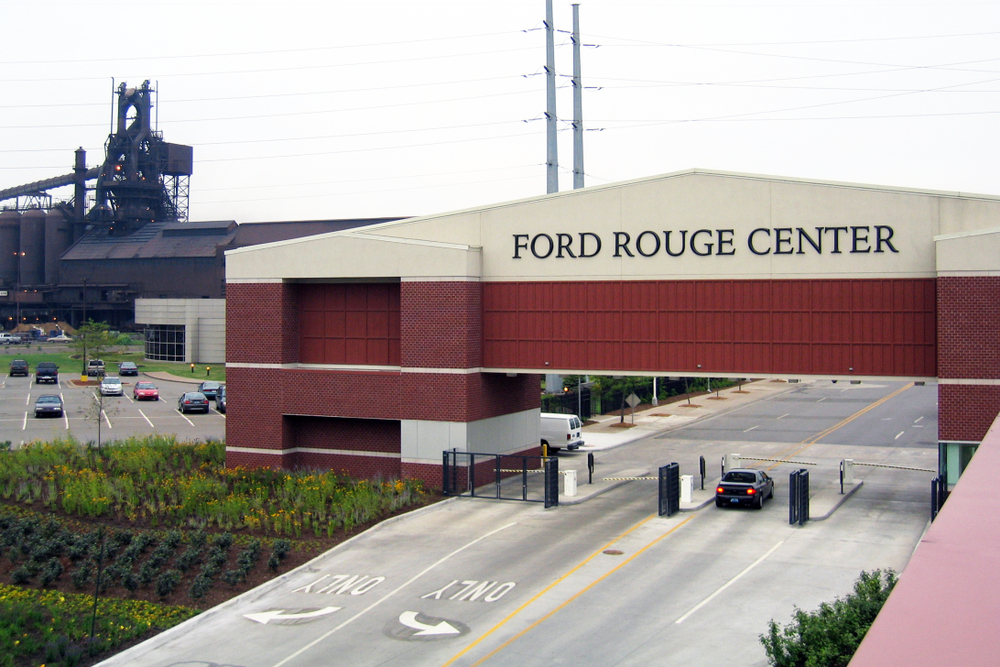 Ford Rouge Factory, MI
This may just be one of the most significant areas in the history of automobiles. The city of Dearborn itself is just ten minutes from downtown Detroit, where you can find the F150 pickup truck being produced.
Besides seeing all the action on the factory floor beneath you, guests are also given a crash course, through multimedia magic, in the history of the place, the Ford Motor Company, and the industry at large.
You may also want to see the top of the building. It has the world's biggest green roof, at 10.4 acres. All tours begin at the close by Henry Ford museum complex, which is a destination unto itself.
Intelligentsia Coffee, IL
As one of the most popular roasters in the country, Intelligentsia is now served in some of the best restaurants and cafes in New York, Chicago, and LA. It offers its fans a fun tour at their main roasting facility in the Windy City, where you'll learn how to make the perfect cup of coffee.
You'll also find out how they find the very best beans in different countries, how to roast them correctly, and most importantly, you'll get all the freshly brewed coffee you can drink!
At the end, not only are you given a free 12oz bag of coffee beans which will be roasted for you in the factory, but you will also learn about the farms with which Intelligentsia partners and the relationships within fair trade coffee.
Tabasco Factory, LA
Blocked sinuses? We've got the perfect place to visit! That familiar smell fills your nostrils as you drive onto Avery Island. There's no mistaking that you've arrived in the home of America's favorite hot sauce.
But a tour through Tabasco's factory operation is just part of the experience here. Visiting the island is a fun day out from either New Orleans or Cajun Country.
This tour is a walking tour and progresses through the stages of the production of Tobasco sauce. It is a comprehensive explanation of how the Tobasco sauce is created and a museum of the history, culture of the native people, and McIllhenny family philanthropic endeavors. Be sure to drive through the gardens as well.
Coors Brewing Company, CO
The Coors Brewery Tour demonstrates the history and passion for brewing in a 30-minute look at their malting, brewing, and packaging process. They also share old photos, neon signs, historical beer cans, bottles, and memorabilia from their archives.
It's the largest single brewery globally and is located in downtown Golden, where you learn a lot about the history of beer, the Coors family, and Golden itself.
There's a fun photo booth, free tasting of the Coors brand beers, as well as local Colorado beer, and you get a complimentary glass.
Overall, a pretty good deal! It's a lot of fun, especially with friends. Tours and tastings are available year-round and are open to guests of all ages as long as an adult accompanies them.
Hershey's Chocolate World, PA
You can explore the many surprises of chocolate in Hershey, Pennsylvania! You'll be surprised by the massiveness that is chocolate world. There's a theme park in the same parking lot as the factory part.
That being said, the parking situation is that of a theme park too, so be prepared for that. Treat yourself to a variety of one-of-kind experiences and discover the sweetest feeling of pure happiness.
Plan your chocolate adventure today! You can look forward to Hershey's Chocolate Tour, Create Your Own Candy Bar, 4D Mystery Show Chocolate Tasting Experience, and Hershey Trolley Works.
At Hershey's Largest Candy Store Food Court Bakery, you can find some "not on the shelf" candies never seen before. If you ARE in the area, this is a must-stop!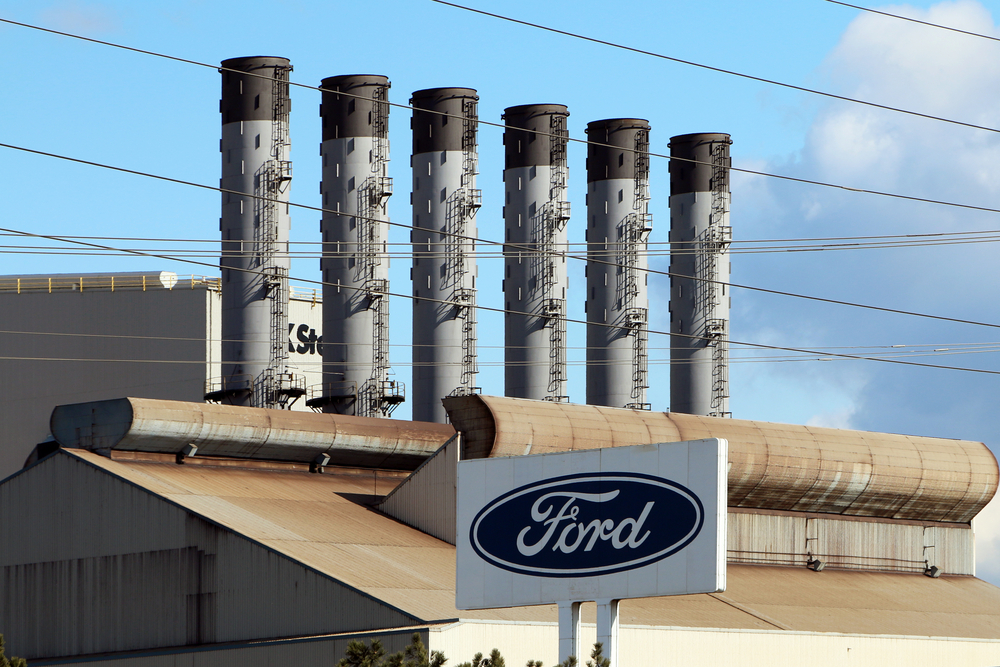 Takeaway
So who says America doesn't make stuff anymore? From cars to coffee, hot sauce to jumbo jets, we've found great places to see how the proverbial sausage is made.
Companies from around the country open up their doors to allow consumers to get a behind-the-scenes look at where their favorite foods are made.
Whether you are an adult looking for something new to explore or a child on a school trip, factory tours should definitely make your bucket list on your next road trip.
Seeing in person how some of our favorite products go from raw material to a finished product is a fantastic way to learn about and better appreciate the world of manufacturing.
Know of any other unique factories? Leave us a comment below and let us know which cool places you've been to!
If you're into factory tours, you may enjoy visiting historical cities too, so here's one of our favorites!