8 Things to Do in Boston
Boston's identity is as complex and unique as a Kennedy dialect, owing to its almost 400-year history as a cultural hub. The wharves of the city tell of tea parties, the libraries of literary greats, and the ballpark of curses broken.
Its renowned colleges keep the old city fresh as it ebbs and flows with the tide of around 150,000 students—and these smarties keep the city vibrant 24 hours a day, seven days a week. All of this, plus some of the best food and drink from New England's rivers and fields. Here are the top things to do in Boston, spread over its patchwork of squares, corners, and crossings.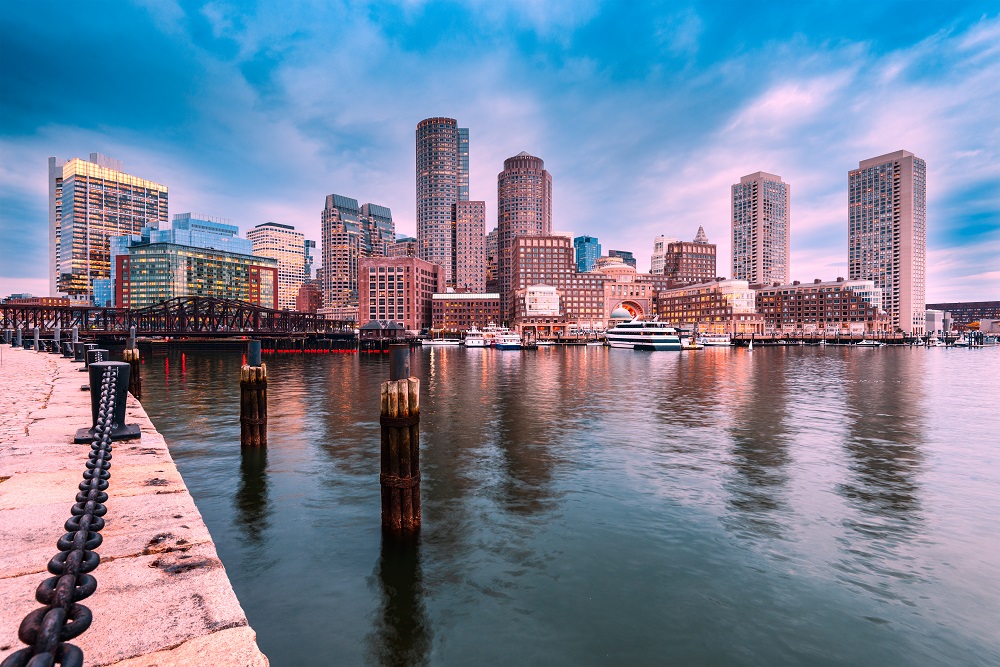 1. Isabella Stewart Gardner Museum
This is one of our favorite museums in Boston, if not the entire country. The Isabella Stewart Gardner Museum, at once intimate and unsurpassed in its grandeur, depends on the huge art collection of its eponymous (and eccentric) founder, who had a hunger for travel, a bohemian lifestyle, and the great pleasures of ancient cultures.
Masterpieces by Botticelli, Raphael, Titian, and John Singer Sargent share space with remarkable architectural components within a Venetian-style palace enclosing an attractive courtyard.
Stewart Gardner's collection of approximately 7,500 fine and decorative art artifacts, 2,700 books, and manuscripts, and over 8,000 antique things from throughout the world, including sculptures, furniture, textiles, metalworks, and ceramics, was meticulously organized by her.
In 2012, a Renzo Piano-designed wing opened, offering multidisciplinary, multipurpose space for modern artists, musicians, and researchers.
2. Museum of Fine Arts, Boston
By any metric, the MFA's large collection of art and artifacts is outstanding. The museum houses one of the most amazing collections of Korean art outside of the Korean peninsula, the only permanent exhibition space in the United States for ancient coins, one of the world's largest holdings of ancient Egyptian treasures, and a comprehensive collection of work by John Singer Sargent.
The museum's claims to fame are so diverse that you could spend weeks chronicling them.
Whatever you see, don't miss the Claude Monet gallery in the European Wing, the impressive Arts of Islamic Cultures Gallery, whose summer 2019 reinstallation was developed in collaboration with local Muslim groups, or the impressive Impressionist's Work Gallery, which was reinstalled in 2016 with one of the most extensive collections of Impressionist's work outside of France.
The MFA is, in general, the crown jewel of Boston's art scene.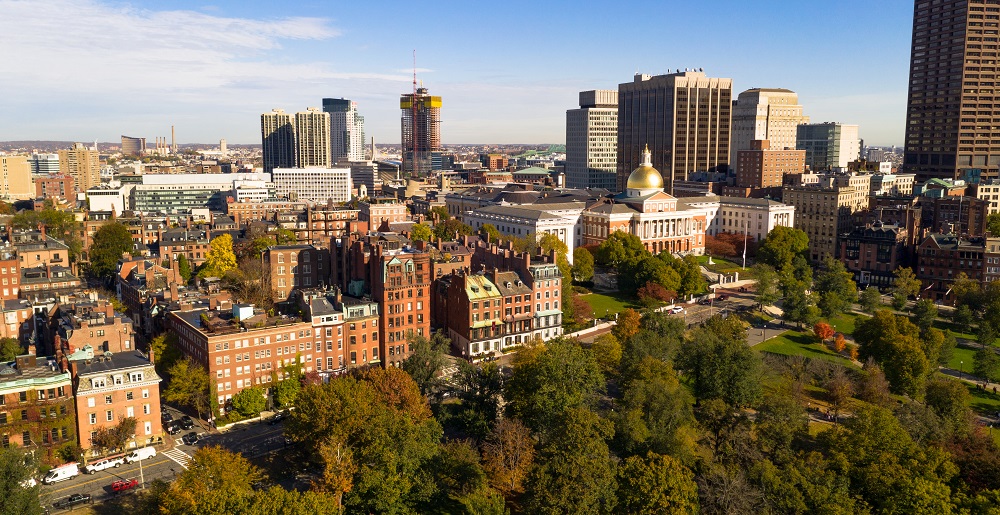 3. The Freedom Trail
The Freedom Trail begins in Boston Common, the country's oldest public park, and proceeds along a red brick road dotted with 16 historic landmarks that depict Boston's revolutionary past. Although visitors come to the 2.5-mile Freedom Trail, this pedestrian walkway also runs parallel to the day-to-day hustle and bustle of downtown Boston.
You'll stroll alongside commuters and after-school youngsters as you visit revolutionary sites in a modern context. If you're short on time, prioritize the North End part of the path, which includes sights like the Paul Revere House, Old North Church, and Copp's Hill Burial Ground in Boston's "Little Italy."
4. Charles River Esplanade
If you're in Boston for the day, take a walk up Massachusetts Avenue through Back Bay and back down along the Esplanade, or over the Harvard Bridge to Cambridge (Ironically, the Harvard Bridge ends at M.I.T.). It's a small paradise that stretches for many miles along both sides of the Charles River, between the Longfellow Bridge to the west and the Boston University Bridge to the east.
More than 1,500 trees line the sidewalk (or runway, if you're preparing for a marathon), while playgrounds, ponds, and gardens provide a poetic feel to this meandering environment. It's best to visit in October when the Esplanade is at its most colorful.
The Hatch Shell is a performance facility that serves as the Esplanade's home base for everything, including the famed Fourth of July concert by the Boston Pops.
A great way to be able to see what the best things are to do and visit in Boston is to also make sure you have a pocket guide with you in case you end up needing to find something to do on short notice. Together with a map and detailed explanations of the best places to visit in Boston, this is the best Boston pocket guide on the market!
5. South End
This area has the type of charm that will entice you to relocate to Boston. There are several historic markers highlighting the neighborhood's rich history, as well as a plethora of small, hidden art shops and design showrooms that will have you coming back for more.
On Sundays, art and design enthusiasts should certainly visit. This is the time to go to the SoWa Vintage Market, SoWa Open Market, and SoWa Farmer's Market. There are also a handful of one-of-a-kind boutiques and design showrooms operating seven days a week.
Finally, a journey to Boston for foodies isn't complete without a stop here. Consider Black Lamb, an upmarket American bistro with a spectacular raw bar and delicious lobster rolls.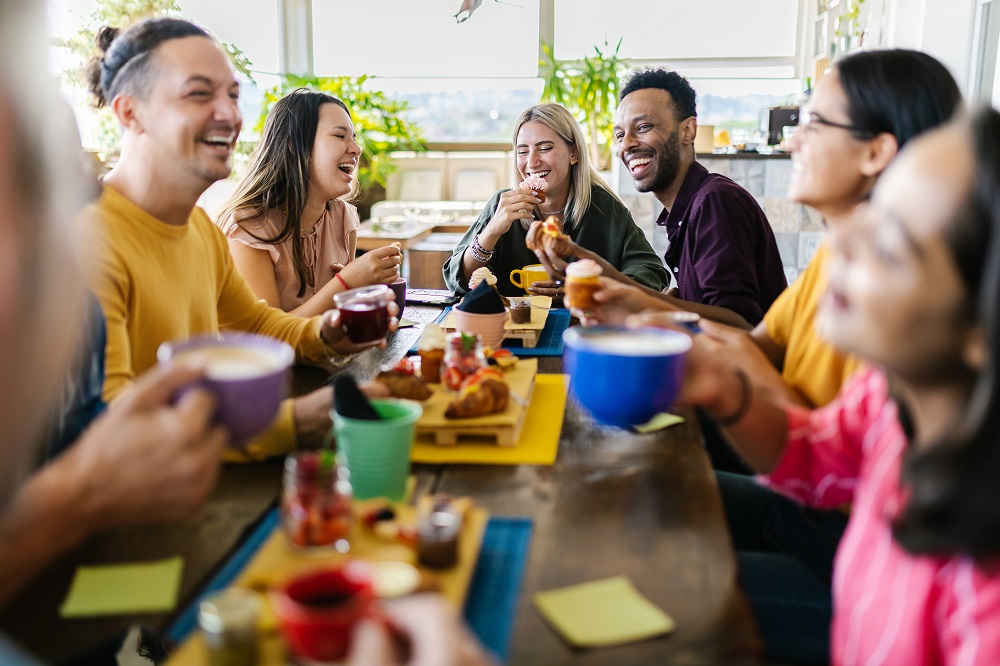 6. Lookout Rooftop
Lookout has a well-deserved reputation as Boston's greatest rooftop bar, and it frequently fills up with the city's work-hard, play-hard young professional population (Reservations are required these days; no walk-ins). Lookout isn't a novelty for most people; it's a weekend staple, though you might see the rare bridge-and-tunnel type later in the day.
The audience enjoys a good cocktail, but they're here for the vistas and the social atmosphere. The Lookout Rooftop delivers big-city appeal with a lively clientele, fantastic skyline views, and powerful cocktails in a place that skews historic and may sometimes seem like a college town. It's a location where you can hang out with your buddies and have some alcoholic fun.
7. Tatte Bakery & Café
Looking for a one-of-a-kind quick casual dining experience in Boston? Keep an eye out for Tatte, the city's most popular bakery, and cafe.
Its Parisian elegance complements the city's favorite French-Israeli food. Tzurit Or, the bakery's founder, bakes in the French tradition using Middle Eastern ingredients, and she's introduced Boston's foodies to the delights of halva, za'atar, and halloumi.
Shakshuka is offered three ways: classic, lamb meatball with labneh, and summer vegetables, and it always draws a throng. Salads combine leafy greens with rich dressings like creamy tahini vinaigrette. Tatte's initial Brookline location has been open for over a decade, and the company has subsequently expanded to 16 cafés in the greater Boston region without sacrificing quality.
8. Arnold Arboretum of Harvard University
The Arnold Arboretum at Harvard University is a beautiful 281-acre green area within Boston. It is the oldest public arboretum in all of North America (since around 1872) and the centerpiece of Frederick Law Olmsted's iconic Emerald Necklace series of green spaces in the city.
There are many trails for bicycling and strolling zigzag around almost 16,000 accessioned plants, many of which are painstakingly identified with signage. The natural beauty is a feast for the eyes, which can spot the sheer variety of trees and plants at every turn. QR-coded signage and the arboretum's simple "Expeditions" app allow visitors to delve deep into the ecosystem.
Boston is indeed an amazing city to visit, but it is not the only one that deserves your attention! This is why we have compiled a list of some of America's most gorgeous cities that you definitely have to check out if you haven't already! Even better, these ones here are going to make you feel like you're reliving your honeymoon with your spouse!