Where in the world is it safe for female solo travel?
Female solo travel is a liberating experience in many forms. Be it for asserting their independence or just enjoying traveling on their own terms, solo travel among women is catching up well and nicely around the world.
When it comes to traveling, ideally, you should be able to go wherever you choose. The world's tourism industry has evolved quite a bit over the last couple of decades, and there are more spots to explore now than there ever were before.
Unfortunately, it's not entirely safe for women to travel to all parts of the world. But on the bright side, a good number of countries are safe for women travelers.
And despite nervousness or uncertainty, traveling solo can be one of the most freeing and rewarding experiences. It allows you to engross yourself in the community and organically stumble upon those moments of international connection.
Choosing the right destination is vital, so we've rounded up some of the best locations worldwide for female solo travel.
Pack your bags and grab your camera! Here are our 8 favorites!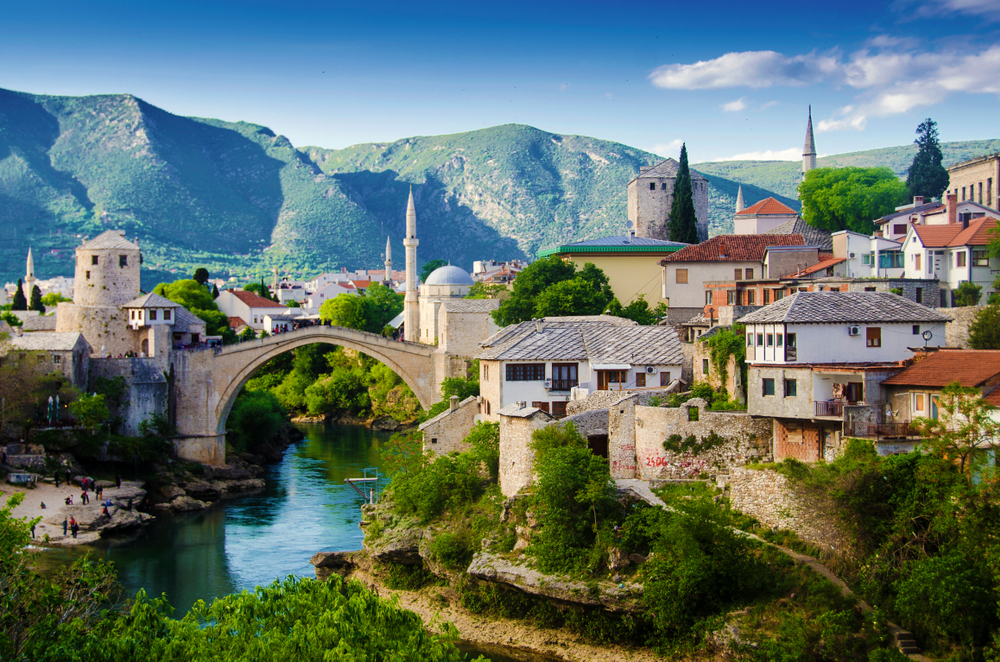 Bosnia And Herzegovina
Some would say that it would be a good idea to be on high alert as a female solo traveler when you visit this part of the world, only because pick-pocketing is a job here like any other profession. But the beauty of Bosnia and Herzegovina can't be denied.
As the area is still healing from a war that only ended in the 1990s, you'll be amazed by the contrast of new constructions set against buildings with remnants of bullets and shelling.
And outside of the cities, the countryside offers a stunning escape to a part of the world that's still relatively untouched by mass tourism. The exchange rate is excellent and booking private tours is entirely reasonable, making it an ideal location for solo travel.
But if you want to continue touring this area, it's easy to find a ferry to Dubrovnik and set sail through the many gorgeous islands and coastline of Croatia, visiting Split and Hvar.
Spain
Barcelona is a highly walkable city, and you're unlikely to get lost as long as you have a map of some kind.
In the city, female solo travelers will be able to window shop along Las Ramblas, stroll down the beautiful beach boardwalk, and take a stroll through the Gaudi-designed Park Güell. And the dining options are also excellent for a female solo traveler, as well.
You can eat al fresco at waterfront paella restaurants, and you'll get the added bonus of people-watching as built-in entertainment. Or you can opt for a counter seat at one of the city's many incredible tapas bars.
Costa Rica
One huge trend we've been seeing emerge is Costa Rica. This is a place where people are kind and welcoming, and the beautiful weather delivers a healthy blend of ease and chaos, as both sunshine and rainstorms abound.
Why does it make for an excellent female solo travel getaway? One word: VARIETY! There are lots of options to go to highly-visible, touristy areas or explore less-traveled regions, depending on your comfort level.
Whether you stick to the shores of Costa Rica or take a couple of hikes through the rainforest, you should pack an external battery pack because, let's be honest: you're going to run out of battery snapping pictures of rainbows, wildlife, sunsets, and much more.
Seattle, US
Great news! Luckily there are a few places in our own backyard as well when it comes to safe female solo travels. Thanks to the existence of Seattle's coffee culture, a solo diner or drinker is the norm in this city.
Plus, the expansion of all those cafes means that there's a rest stop around every corner that you can enjoy in-between visits to the Space Needle, Pike Place Market, or the funky Museum of Pop Culture.
And the smaller downtown area makes it a breeze to zip between attractions, restaurants, and shops on foot. But anything that's slightly farther is accessible by the easy-to-use Link light rail.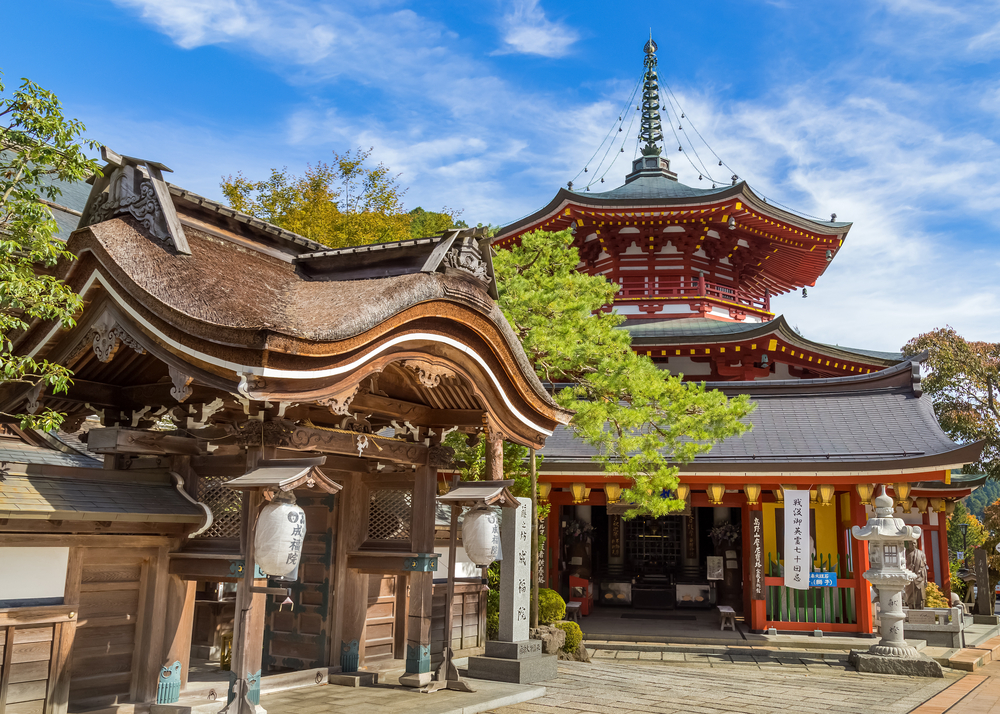 Japan
In all honesty, if you're going to make the journey all the way to Japan, you should see more than just this city. But one destination you should particularly add to your "female solo travel" bucket list is Mt. Koyasan.
Located south of Osaka in the Wakayama Prefecture, just a five-hour bullet train away from Tokyo, this small town is gorgeous and offers a once-in-a-lifetime adventure.
Here, you can stay overnight in a Buddhist temple, experiencing the traditional rituals the Japanese are known for. You'll sleep on a traditional futon on the floor, and monks will deliver your vegetarian meals and sake directly to your room.
You can bathe in the traditional, shared baths and take a meditation class in the mornings. If you really want to re-discover yourself as a female solo traveler, this is the place to do it!
Croatia
The rise in Croatian tourism has improved in the last decades, and the country's low crime rate boosts the country's appeal. One look at the medieval oceanfront city of Dubrovnik, preserved by 6,365 feet of immaculate walls, and all your worries will just fade away.
Relax by strolling through the cobblestone streets that guides its visitors through artisanal shops and delicious local eats. At the same time, a walk along the wall offers a spectacular bird's-eye view of the Adriatic coastline.
Other great activities for female solo travels include visiting the beach just a few minutes from Old Town, with lots of kayaking and snorkeling opportunities.
Panama
American tourists have long overlooked this Central American hotspot, but tourism has been rising, and Panama has made its way to the top of many people's bucket lists. In fact, it's become a hot spot for many American retirees to relocate to!
Just a hop, skip, and a quick plane ride away from Costa Rica, this small country offers a unique cultural charm on a shoestring budget. Bocas del Toro is a terrific place to start, with lots of adventurous activities, beautiful beaches, and hotels of all price points.
Your only downside might be that most tourists aren't American but from other parts of Central or South America or Europe. This might just be an excellent opportunity to mingle with some fellow female solo travelers who seek adventure on their own two feet as well.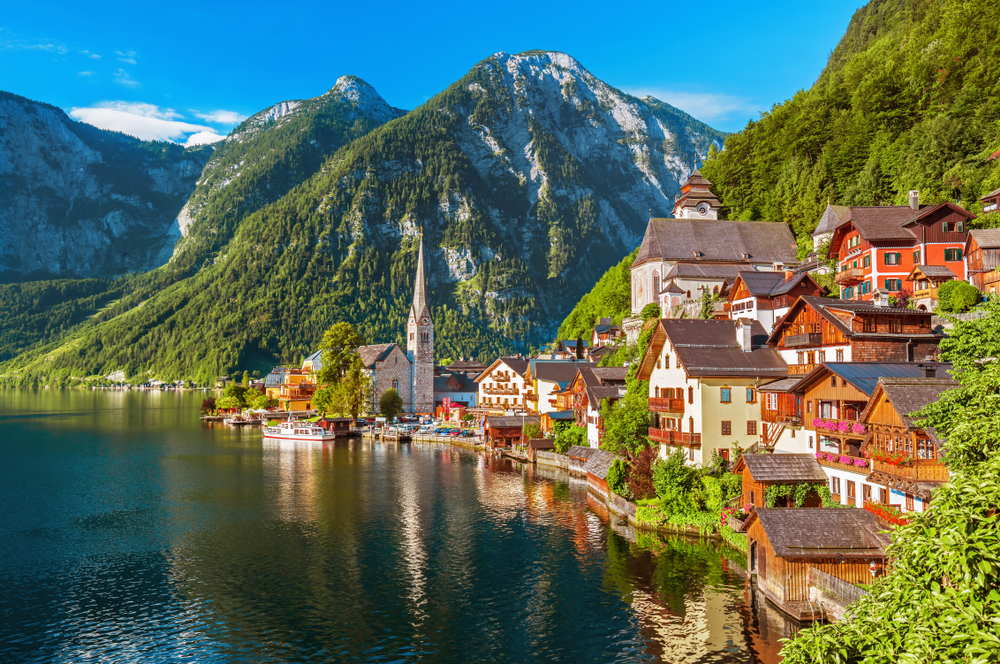 Austria
While the entire country is worth visiting, we especially recommend seeing Salzburg to experience the Hohensalzburg Castle on the hill and the Salzach River running through town. The storybook charm of Mozart's hometown is as inviting as it is charming.
Female solo travelers can recreate "The Sound of Music" by visiting the Mirabell Gardens and Nonnberg Abbey. We recommend picking up some comfortable walking shoes from Amazon.
You can sit back and relax with a cup of joe on the terrace of Cafe Tomaselli, or if you're not a coffee fan, enjoy a pint in the 1,400-seat outdoor area of Austria's biggest "Biergarten," Augustiner Brau.
Biking enthusiasts should note: Even though the entire city is walkable, Salzburg is also one of this country's bike-friendly cities. It has over 100 miles of paths, which means that you can visit way more in a day.
What did you think about all of these magnificent destinations for female solo travelers? Be sure to share your thoughts with us in the comment section below!
And for some more ideas for your next adventure, we also recommend reading: 7 Incredible Vacation Ideas You've Never Thought of But Really Should Try