Are you ready for a fun beach day?
Well, there are a plethora of beaches across the world that you can visit and explore. And while you're at it, you can also participate in a variety of enjoyable activities. Beaches provide a variety of enjoyable activities, ranging from thrilling to restful. Whatever your age or origin, a beach will undoubtedly provide you with something to make you happy.
So, when are you going to go to the beach next? Whenever it is, you will undoubtedly want to spend a fun day there. And for that, we have some fantastic activities planned for you. Check out the list below to learn about 9 entertaining activities to do when at the beach.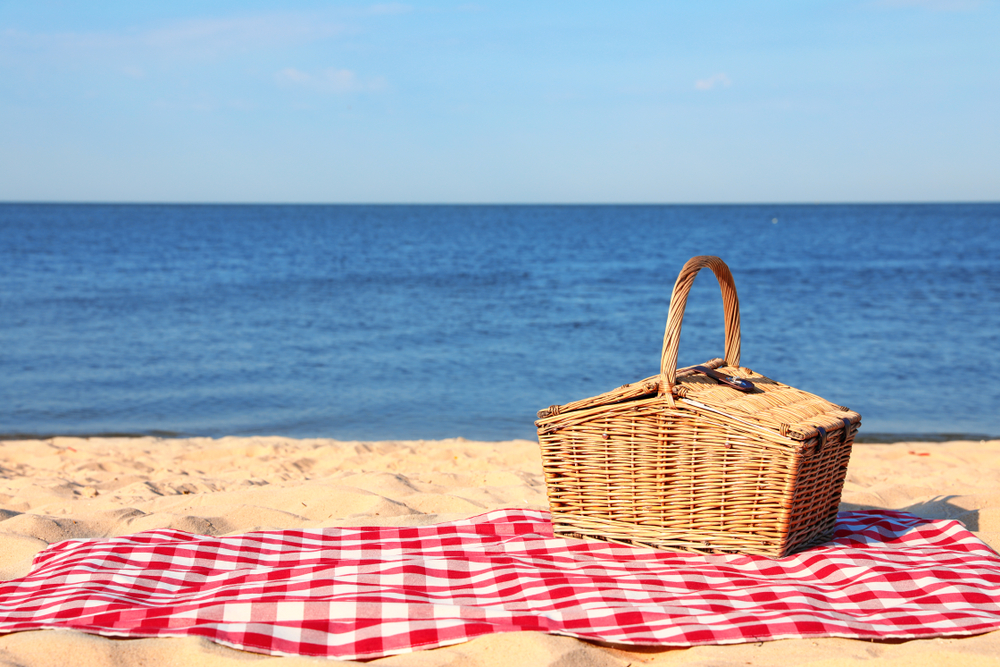 1. Host a picnic
Hosting a picnic is one of the most enjoyable activities to do with the family at the beach. Why don't you try it with yours as well? Bring your family and friends and enjoy a relaxing picnic on the huge sand beds.
You can do everything that makes a picnic special, from playing on the beach with your kids to sharing meals. Bring some refreshments or organize a potluck by asking each of your picnic companions to bring one home-cooked dish.
You may also order takeaway from the beachside eateries and restaurants. While taking photographs, eat, play, and shout "cheese." Enjoy your picnic!
Get ready for your beach picnic bonanza by making sure you have the best picnic kit on the market! You can customize it however you want and add or take out things that would not work for your dream picnic, but one thing is for sure: You need a great starting point! To help you out, we recommend that you get this picnic kit that is going to be easy to carry around and has most of the basic picnic items you may desire!
2. Make a sandcastle
Making your own sandcastle is one of the most interesting beach activities you could do. Create a one-of-a-kind castle by shaping the sand with your hands. Begin with lesser castles and progress to larger and more elaborate ones as your skills improve.
This is an excellent method to exercise your imagination while also making good use of your time. Encourage your children in particular, since building sandcastles may increase their creativity and imagination skills.
When you're through building your own sandcastle, take a photo of it, publish it on Instagram, and let your followers enjoy your work.
3. Take a stroll
You can take a leisurely stroll across the beach to fully appreciate the beauty of beaches. Many beaches are flanked by dense green woods, massive cliffs, or towering palms. Explore these natural wonders near the seashore. You may also go trekking in the nearby forests for some fun.
Hold hands and take a walk on the beach with your spouse in the evening. The cool winds, subdued lighting, and surrounding nature. Escape will all contribute to the ideal atmosphere for spending some intimate time together. Many people visit beaches in the morning for a revitalizing walk. If you are a fitness fanatic, you will like it as well!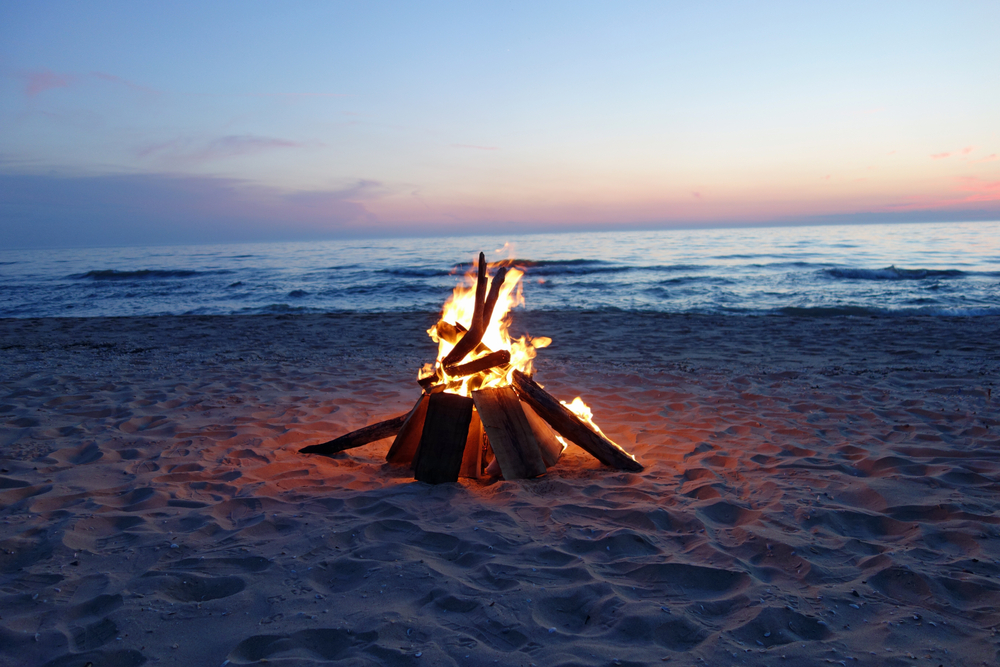 4. Host a bonfire
Beaches are less busy at night, making this the ideal time to throw a bonfire celebration. Arrange a bonfire in a suitable location on the beach and meet with your loved ones for a fun evening while enjoying the warmth of the flames. On several beaches in Goa, bonfires are lit.
You can also participate in those. Play fun games, dance beneath the stars, sing together, eat snacks, or chat with your pals about your deepest secrets. The mix of cool winds, a starry sky, and a campfire is irresistible. So don't pass it up!
5. Stand Up Paddle Boarding
Stand-up paddleboarding (SUP) is a water activity that combines fitness and pleasure. Standing on the board and paddling requires a significant amount of activity, which means you can burn calories while also strengthening your arms and core.
When compared to surfing, stand-up paddleboarding is more beginner-friendly since it is built for waters that are calmer than those used by surfers.
The workout and pleasure of stand-up paddleboarding come from paddling while out on the water, providing you with a fantastic opportunity to connect with the majesty of the ocean seas surrounding you. To perform this activity correctly, you'll need a stand-up paddleboard.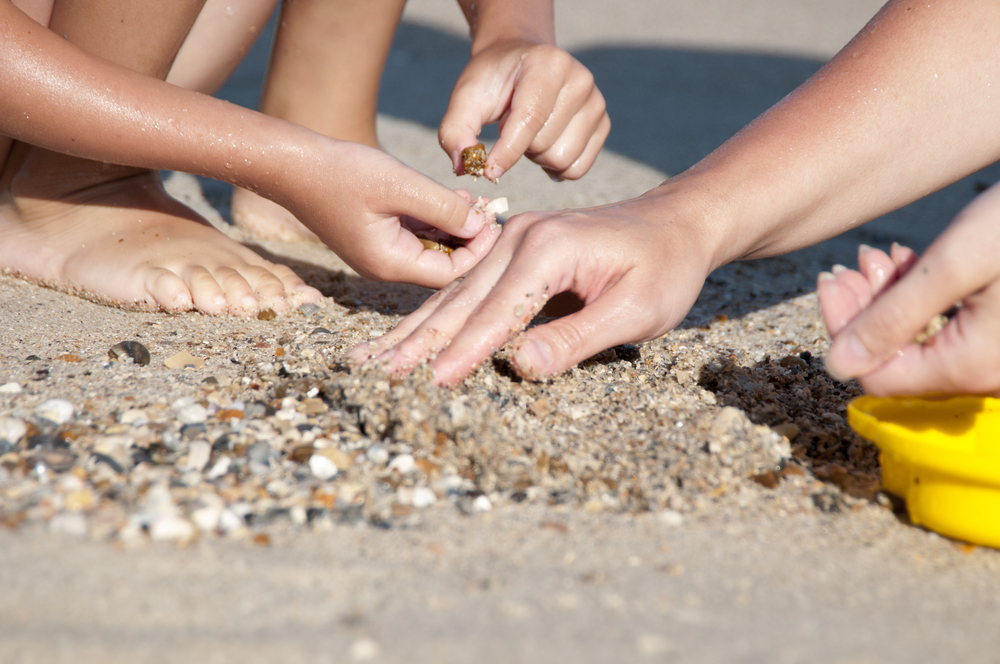 6. Collect Seashells
You can readily locate seashells to collect at any beach. Seashells can be fashioned into jewelry or decorations. You can learn how to utilize seashells by visiting top ideas to decorate your house on a small budget. You simply need to bring a container to collect your shells, which can be a bucket, cup, or bag.
Remember to only gather dead shells — shells that do not contain any animals. Make sure you clean them up after you return to your hotel. Shell collecting is much more enjoyable if you grab a book and read the names of each shell to see how many different types you can locate.
7. Play games
Even if you enjoy lazing around or being active, there are numerous interesting things to do at the beach. You can play catch or volleyball with just a ball, or you can toss a frisbee across the beach. You could also bring a hula hoop and see who can keep it going the longest.
You may also play Tic-Tac-Toe by making lines in the sand and using various different types of shells for the players, play hangman in the sand, or bring some board games or cards with you.
You could also have a lot of fun on the beach by playing portable games like ladder ball and corn throw.
8. Watch a sunrise and sunset
Imagine the sun's orangy gold colors adorning the entire sky as it rises from the horizon. What a captivating sight that will be! Beaches may be an excellent spot for catching the dawn. Sit on the beach at dawn and watch the rising light illuminate the entire scene.
Simply looking at it will make you feel revitalized and vibrant. You'll have a similarly pleasant experience as the sun sets on the horizon at night.
The sea's reflection of the sunset creates mesmerizing scenery. Enjoy this breathtaking view with your partner and make some wonderful memories together, don't forget to take shots of this stunning dawn/dusk to enjoy later.
9. Water Relay Races
Relay races are a perennial favorite among children. All you'll need for this beachy spin on the old "egg and spoon" relay race is a plastic cup and a water pail for each child. Arrange the buckets in a row on the sand and have the kids run to the water, fill up their cups, and then run back to the pail and empty it.
The race is won by the first person to completely fill their pail with water! This can also be done in groups or pairs for more family bonding and camaraderie.
Maybe the beach is not the best place for you, or you are tired of always going to the same places! This is where we come in and recommend you go do something fun and spontaneous and visit a new place. Read all about the best spontaneous getaways in this article right here!