From weekend excursions to year-long around-the-world journeys, here are some of the best travel apps you should use to plan and operate trips of any duration or destination with confidence.
Apps can help you in several ways. Whether you need to find a place to dine, convert currencies, or find unusual, off-the-beaten-path activities, these applications may help take those tasks off your plate, frequently providing answers in seconds.
Allow yourself some leeway for making spontaneous decisions and discovering hidden treasures. However, for everything else, download these applications to your phone and travel smarter, safer, and in style.
Top 10 Travel Apps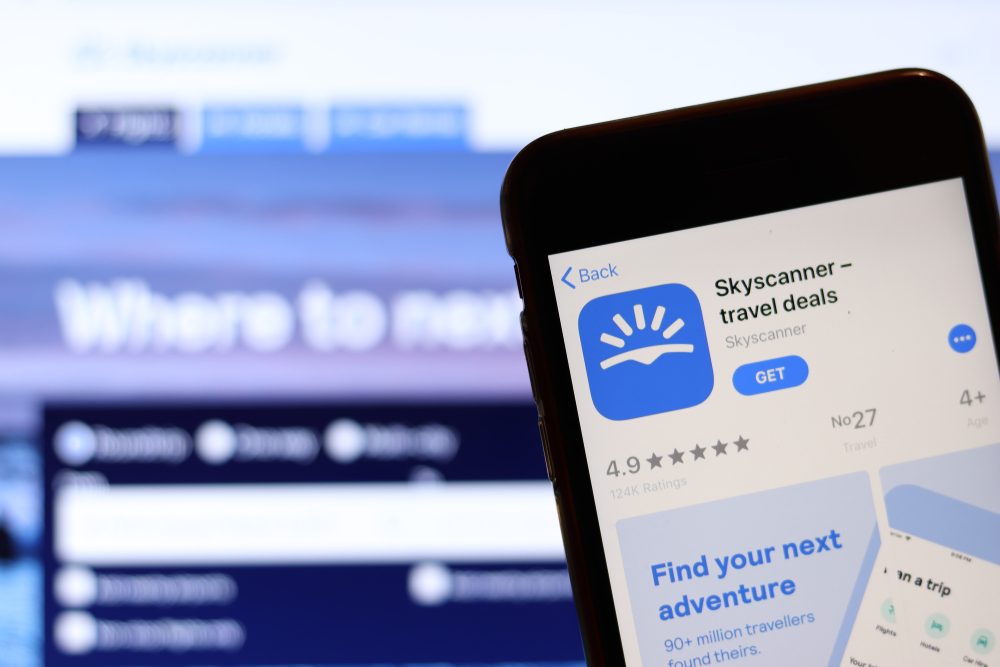 1. Skyscanner
Let's face it: deciding where to go for a one-week vacation isn't simple. Skyscanner is an excellent app for individuals looking for travel inspiration and advice while buying flights.
The Skyscanner app not only shows you the cheapest months to fly and the greatest airline and hotel bargains, but it also lets you get to know the globe from afar. It displays popular attractions and hotels, as well as information on the kind of tourists that visit each location.
You can also read evaluations from actual visitors—wouldn't it be amazing if dating apps offered the same feature?
The app also includes lovely photos from each place, which is the icing on the cake. This means you'll know ahead of time what type of buzz your Instagram pictures will generate, especially if they feature trendy baggage and 2 or 3-piece luggage sets. Speaking of pictures, if you want to try something different, get yourself an instant camera that will print out your pictures on the spot!
2. Hopper
This iPhone and Android app is popular among travelers, and it's simple to understand why. Hopper analyses billions of prices to determine the optimal time to purchase a flight. It tells you when to wait for a better price and when prices are expected to rise, so you can avoid the stress of guessing.
This app is a must-have for clever travelers trying to locate the cheapest trip and save on airfare, with a 95% accuracy record for airfares up to a year in advance. Spending less money on booking means you'll have more money for the trip itself.
It also has a "Deals Feed," which allows you to identify and purchase vacations that are especially inexpensive. And why should it end with flights?
You may also locate hotel bargains on Hopper, and they will inform you when rates change. It's easy to understand why Hopper is one of the best travel apps for trip planning, with fantastic savings and handy price notifications.
3. Roadtrippers
We consider Roadtrippers to be the greatest road trip planning app. If you want to go on a road trip in the spur of the moment but still have that type A personality to consider, Roadtrippers is the app for you.
It assists you in planning your road trip by displaying hidden treasures such as natural formations, eateries, and dive bars, as well as quirky attractions such as the world's biggest spool of twine. As you set out on your expedition, you may utilize the route planner to plan every detail or just use the app as a Sherpa on the go.
4. Airbnb
Renting a place to stay while traveling has become the "it" thing to do, and it frequently helps you feel more at ease with the locals. The Airbnb app makes it simple to identify and book hidden gems all across the world, from beautiful Parisian flats to Maine cottages.
The app also allows you to schedule one-of-a-kind events, such as pasta-making or mountain horseback riding, so you may try new things, and investigate every whim.
Having a host is also a significant benefit, and it's even better if you book with a Super host. Message them using the mobile app to inquire about their favorite local sites (or what attractions are overrated) to plan the best vacation possible. It's similar to having your concierge.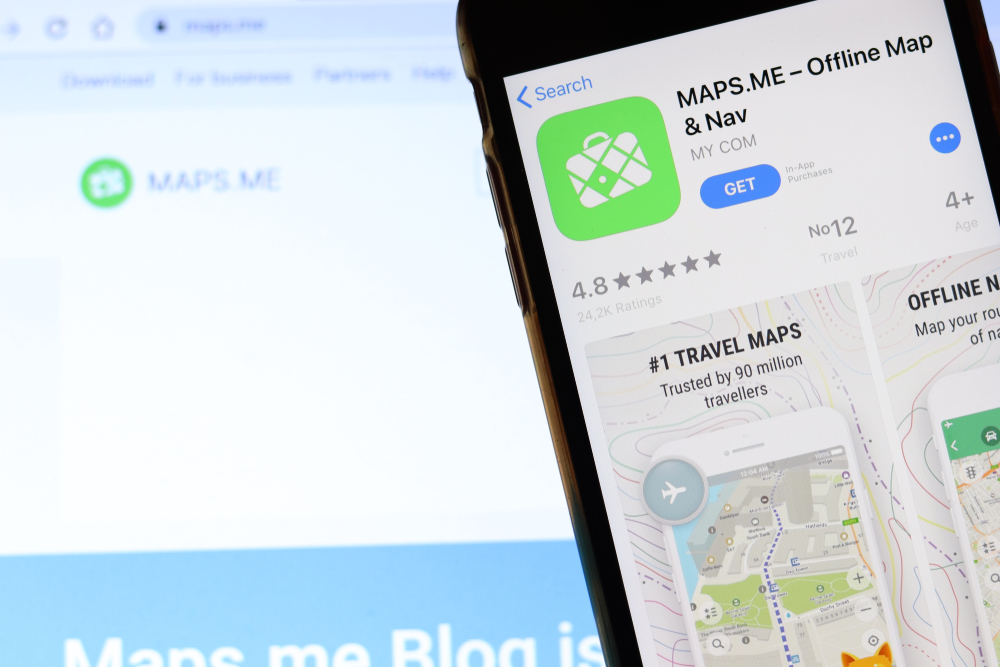 5. Maps.me
Similar to Google Maps and Apple Maps, but ten times better for traveling. Many people have experienced the frustration of visiting a new place with a restricted cellphone connection, especially if traveling overseas.
Maps. me is a godsend when it comes to offline navigation. You'll never be concerned about getting lost or overlooking sights again. While you have WiFi, you may download an endless number of maps and then set off with the confidence of a local.
You may look for top-rated eateries or the best path to notable landmarks even if you don't have access to the internet. It's like carrying around your own personal tour guide.
Though you may meet an enticing stranger and spend the day on a movie montage-style tour of Los Angeles or Buenos Aires, download the offline map app so you always have something to rely on.
6. LoungeBuddy
Nothing is more inconvenient than a delayed flight or a lengthy stopover on your route to a much-needed holiday. The only bright spot? Putting your feet up in a spacious airport lounge with excellent internet access, unlimited beverages, and food, and, sometimes, spa treatments.
LoungeBuddy is a great tool that allows you to search for and gain access to airport lounges across the world. Plan ahead of time and purchase access up to two months in advance, or utilize LoungeBuddy as soon as your flight is delayed.
Knowing you have a location to recharge (both your own and your gadgets' batteries) will make any long airport wait more bearable.
7. GasBuddy
Though GasBuddy may seem like a long-lost relative of LoungeBuddy, this smartphone app is all about the wide road. It shows you the best gas stations and the lowest gas prices in the United States and Canada, so you can spend less on gas and more on the fun.
You may also enter your trip intentions and vehicle details into the Trip Cost Calculator, and voilà, the cheapest route is plotted. We all know that on exciting road trips, you can't count on the car keeping clean or your party staying on schedule, but this A+ app assures you'll always obtain the best gas prices available.
8. Google Translate
This travel app is not an underappreciated gem, but it is a must-have. While learning a language before a trip is a fine objective, there's no shame in utilizing Google Translate as a resource. Of course, you may type in what you wish to have translated, but the translation software has so much more to offer.
You may use the camera function to interpret signs or supermarket labels on the fly, which is useful when snack selections are limited. When a language barrier arises, the dialogue tool records voices and translates the meaning, allowing you to have a full chat with someone. There's no denying that this software is a translation fairy godmother.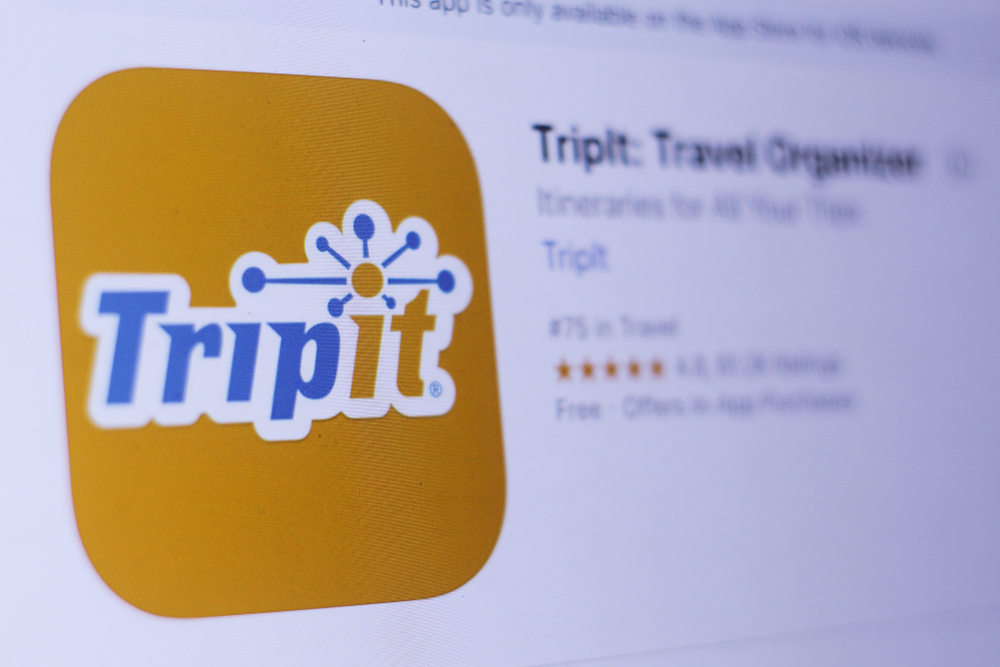 9. TripIt
TripIt is without a doubt one of the greatest vacation planning apps available for staying organized. You may book on many websites, and TripIt will build your vacation itinerary in one handy location.
Simply send confirmations of bookings and restaurant reservations to plans@tripit.com, and the app will handle the rest. There's no excuse to miss flights or check out late when you have your schedule in the palm of your hand with reminders set up.
However, when children are involved, we all know that this may occur.
10. EatWith
EatWith, perhaps the greatest travel app for meeting new people, is all about embracing culture and cuisine. In Nashville, book a backyard Southern barbeque or a dinner gathering with artists in Berlin.
Authenticity is assured no matter where you are. You may book an entire table or join an open table to meet other guests, which is ideal for the single traveler who enjoys making new acquaintances.
Is your appetite watering yet? You may also schedule culinary excursions and cookery workshops.
For more budget-friendly tips, please visit 8 Things Smart Travelers Always Do Before a Flight.