Discover the most sacred places on our planet!
Spiritual experiences can take many forms, ranging from religious and intellectual, to artistic and natural. And so often, these moments are triggered by travel—sometimes unexpectedly, and sometimes because we travel in search of sacred sites on pilgrimages, sabbaticals, and even solo trips, usually at times when we most need an awakening.
We've found some of the world's most beautiful sacred places, from Rome to Bethlehem, in the form of natural landmarks and houses of worship alike. Read on for our favorites, whether you're planning a future visit or simply want to admire the grandeur of these sacred sites from afar.
And don't forget to leave a comment at the end to let us know which one you'll be visiting first!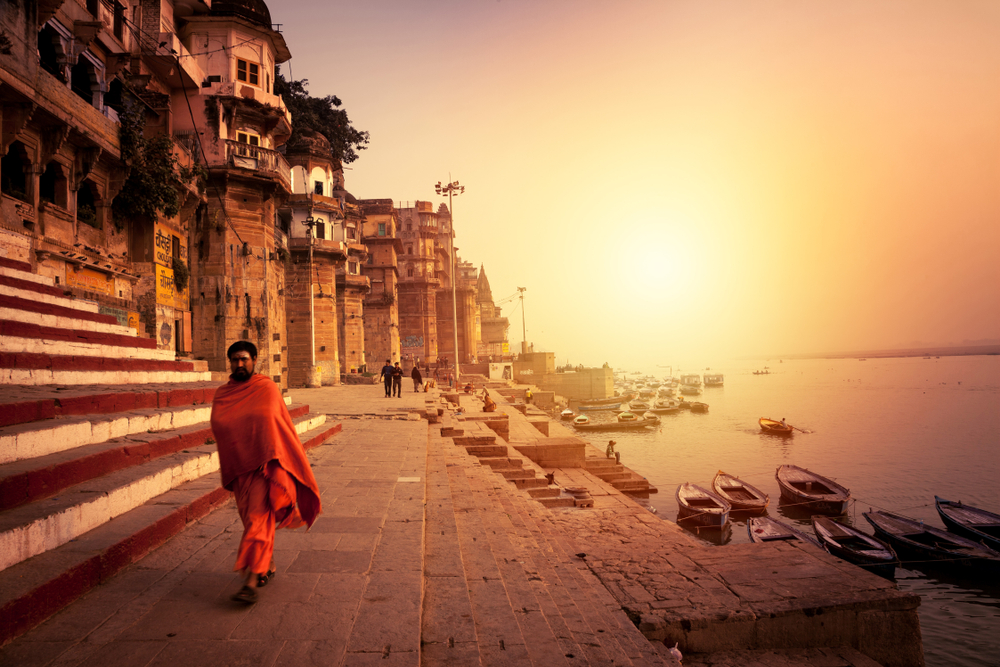 1. Ghats of Varanasi, India
Despite its generally dirty status, India's Ganges River is thought to have healing and purifying capabilities, as evidenced by studies conducted on the water. Locals in this sacred place, one of India's seven holiest towns, engage with the river via ghats, which are stepping platforms that go down into the water and are used for a variety of events.
Bathing rituals for "sin cleansing," pilgrimages to collect sacred water, and even cremation ghats where pyres burn 24 hours each day, seven days a week are all common. If you choose to take a boat tour along the Ganges, you can witness the phenomenon firsthand.
2. Wat Rong Khun, Thailand
This temple in Chiang Rai is one of the more recent additions to our list, having been erected in 1997 by Thai artist Chalermchai Kosipipat. The glistening white tower in this sacred place is a homage to Buddha's purity as well as the cycle of birth, existence, and death, known as samsara.
A sculpture of hands rising from the soil, perhaps from the underworld, stands beside the bridge going into the temple, flanked by warrior statues on either side. However, Wat Rong Khun's modernism may also be seen in its various art pieces, which include references to superheroes and aliens.
3. Taktsang, Bhutan
This Buddhist monastery and temple, also known as "The Tiger's Nest," is perched dangerously on a cliff 900 meters (2,952 feet) above Bhutan's Paro Valley, and is worth a visit just for the views.
This sacred place was constructed in 1692 on the location of a cave where Guru Rinpoche, the second Buddha, meditated for "three years, three months, and three hours" in order to fight against evil.
Since then, the location has been admired, and it may be reached through a two-hour difficult hike from the valley. After you've arrived to the temple, take off your shoes and explore the grounds.
4. Stonehenge, U.K.
Stonehenge's true purpose and origin are a matter of debate: theories range from the legendary Welsh wizard Merlin transporting the stones from Ireland to the stone circle serving as a model for female fertility, to a calendar used for seasonal rituals, and an astronomical prediction tool for phenomena such as solar eclipses.
Regardless, the spiritual landmark remains one of the most popular sites in the United Kingdom, attracting over 800,000 people each year. There are also connections to Druidic and pagan culture, and some groups still assemble at the site to commemorate the equinoxes and solstices.
You can visit this sacred place on a day excursion from London, which takes around two and a half hours by bus.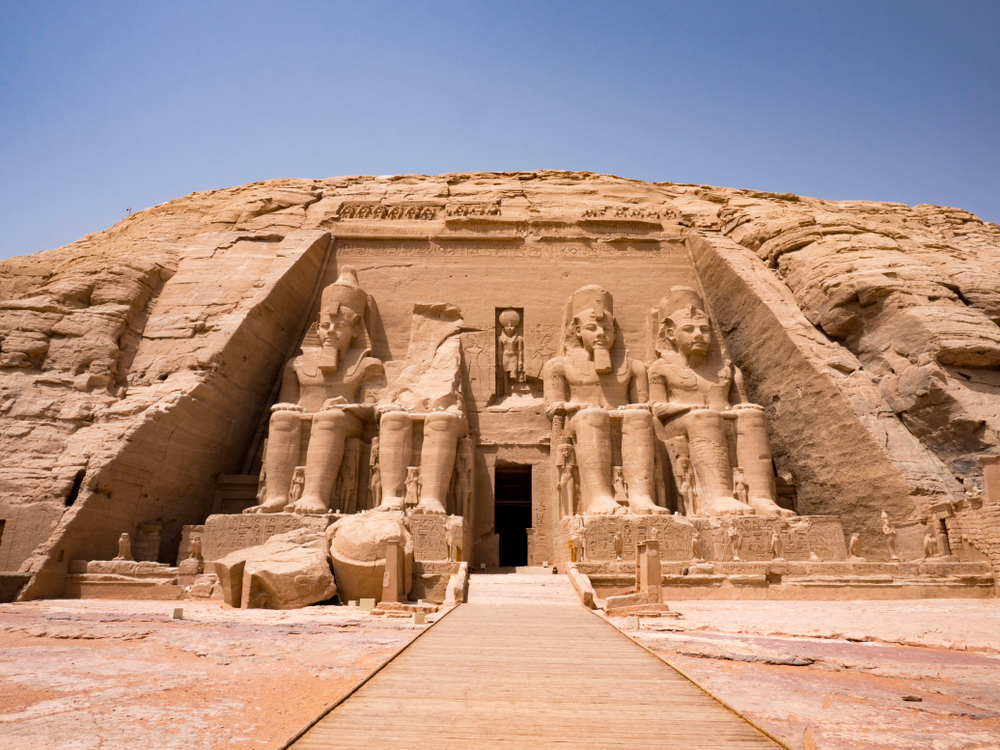 5. Abu Simbel Temples, Egypt
Ramses II of Egypt's Nineteenth Dynasty erected the Abu Simbel Temples during his reign from 1279 to 1300 B.C.E. The Great Temple and the neighboring Small Temple are part of the complex in southern Egypt.
The Great Temple's main entrance is flanked by four sculptures of Ramses himself, with likenesses of family members at his feet, carved out of sandstone rock. Though Ramses is represented as a god, the sacred place is said to be devoted to the ancient solar gods Amon-Re and Re-Horakhte.
On two days each year, generally February 21 and October 21, the sun shines just perfectly on the Great Temple, illuminating the interior shrine.
6. Angkor Wat, Cambodia
The mythical Mount Meru, where Hindus believe the ancient gods reside, inspired this remarkable twelfth-century temple in Cambodia. Angkor Wat is more than 700 feet tall at its tallest point.
The temple complex, which is linked to both Hinduism and Buddhism, features over 3,000 asparas (nymphs) and numerous other legendary events and figures carved onto its walls.
This sacred place is a hugely popular tourist destination: about 3 million tourists visited in 2018, accounting for roughly a third of all visitors to Cambodia. Tourists start to line up for tickets as early as 4:30 a.m., so get there early—or be prepared to wait.
7. Devils Tower, Wyoming, U.S.
Devils Tower, a massive geological feature and an American national monument in northern Wyoming, rises 1,267 feet above the Belle Fourche River and plains. It's a world-famous climbing destination, but the National Park Service says it's also a holy spot for more than 20 Native American tribes and indigenous people.
The Crow have been known to fast and worship at the tower, even erecting miniature stone dwellings for dream quests. One of the Lakota's most renowned wars, cleansing ceremonies, and the tribe's ceremonial Sun Dance have all taken place near the formation.
The Arapahoe, Cheyenne, Kiowa, and Shoshone have all established links to this sacred place, and various ceremonies and prayer offerings are still held there today. The NPS advises travelers to be polite and avoid disrupting religious items such as prayer cloths at the site.
8. Church of St. George, Ethiopia
Lalibela, a tiny village in northern Ethiopia, is famous for its eleven ancient churches carved out of monolithic rock. The churches, which date back to the twelfth century, were erected on the instructions of King Lalibela, who envisioned the development of a "New Jerusalem" at a period when pilgrimages to the holy site were hampered by Muslim invasions.
Today, this sacred place attracts a great number of pilgrims, the majority of whom are Coptic Christians.
The constructions are remarkable, complete with catacombs and ceremonial tunnels; the Church of St. George, or Biete Ghiorgis (pictured), is especially famed for its cross-shaped architecture and network of trenches that connects it to the other churches.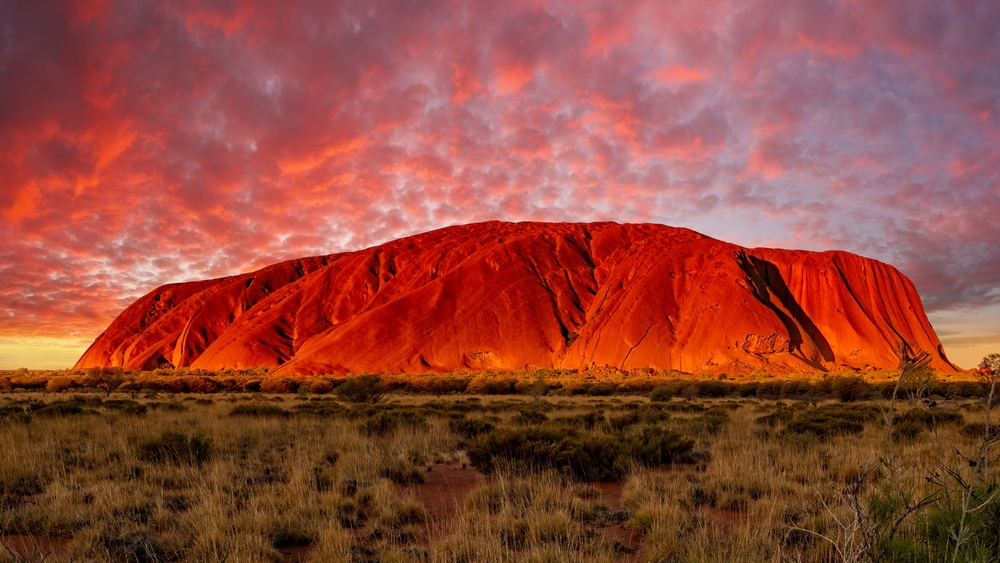 9. Uluru, Australia
Uluru (also known as Ayers Rock or Big Red Rock) is a well-known Australian monument. Native Anangu Aboriginals—the land's custodians—consider this sacred place and its surrounding region holy, believing that their ancestors constructed it and that their spirits still inhabit it now.
In recognition of its cultural value, the Uluru-Kata Tjuta National Park Board of Management agreed in 2017 to prohibit tourists from climbing atop the rock, which was a favorite tourist activity at dawn and sunset, frequently followed by a champagne toast.
Tourists have been forced to go around Uluru's base since October 2019, out of respect for the Anangu and the rock's conservation.
Be sure to let us know what you thought about these sacred places and if you've ever been to any of them. But don't go away just yet! Adventure In America is chock-full of stunning places we think you'll love.
For example, you might also be interested in: Did These 10 Extraordinary Mythical Places Actually Exist?