A good bakery can fix even a broken heart!
Every once in a while, we enjoy a good pastry dessert, and we have to admit that sweets are genuinely incredible, and we are crazy about them. We live in the greatest country in the world, so we have plenty of DELICIOUS options and it becomes harder and harder to fight our sugar addiction.
Bakeries in New York City trade id more than pies, morning croissants, and dinner party cookies: They dust the city with charm like powdered sugar from a sifter. Whether you're stopping by on a whim, or popping in is a bit more of a chore, the variety, the aroma, and the promise of something delicious and sweet on the horizon make NYC bakeries a bit of a respite from the city's otherwise intense energy.
If you happen to live in New York or pass through it shortly, some pastry shops have upgraded their dessert game and taken it to a whole new level. They are incredibly tasty and mouth-watering if you ask me.
So here are a few popular shops in New York City that you should check out!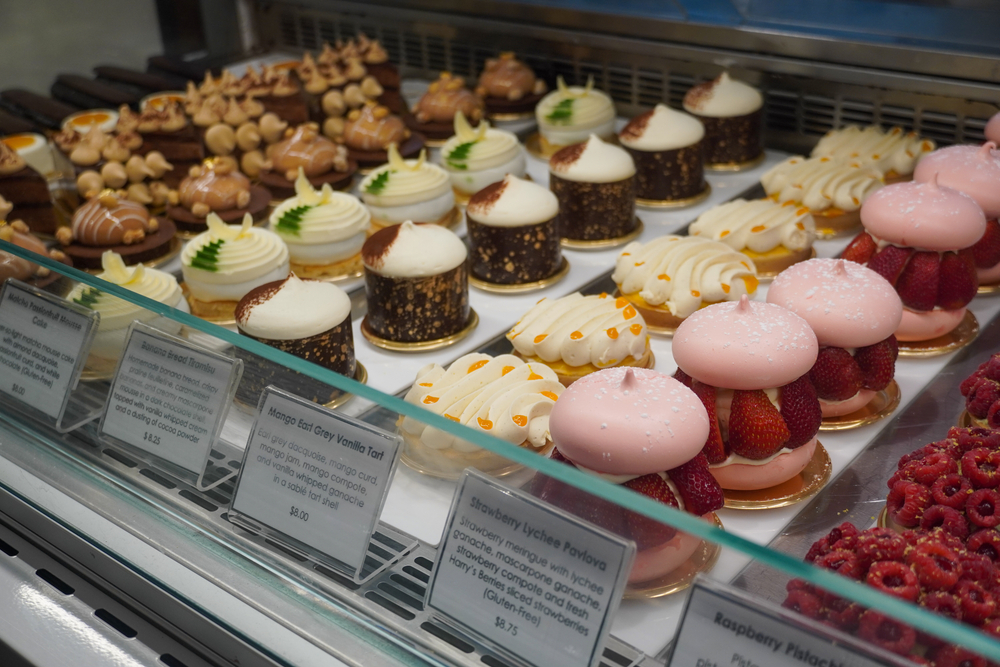 1. Dominique Ansel Bakery
This shop is an American and French-themed bakery and was opened by chef Dominique Ansel, who has a lot of years of practice in this sweet domain. There are several creations of his available in the shop such as milk shot glasses made from chocolate-chip cookies, Caramelized croissants, miniature pastel meringues, and madeleines.
Our mouths are watering just from thinking about them!
The heavenly pastry shop can be found in Soho. No worries, getting yourself a sweet treat from Dominique Ansel won't cost you an arm and a leg! It's open every day until 7/8 p.m., depending on the day.
2. Ovenly
Ovenly is a stylish cafe, with just 13 seats to eat, located on Greenpoint Avenue. Opened by Erin Patinkin and Agatha Kulaga, who took their skills to the next level by opening an amazing bakery shop. Their genius and creative recipes are simply out of this world!
You can enjoy a Brooklyn Blackout Cake (made with Brooklyn Brewery beer and salted chocolate pudding) or Bloody Mary Scone (studded with fresh horseradish, tomato, and celery salt).
3. Mazzola Bakery
An Italian delight! The Mazzola bakery is famous for its bread, studded with bits of salami and provolone, pillowy ciabatta, and a large selection of cookie types. You will most likely get lost in all of the sweets they have on display.
4. Peter Pan D onut & Pastry Shop
This pastry shop is located in Greenpoint, and you'll find several donut assortments that your taste buds will love. There are almost 20 varieties baked daily!
As a huge donut lover myself, I have to say I'm interested in their warm chocolate cake rounds and black-raspberry jellies which seem to be a complete hit! You can find them on Manhattan Avenue! The average price for a donut is about $1.
We don't want to waste another minute and want to rush to taste the donuts they're selling (all puns intended)!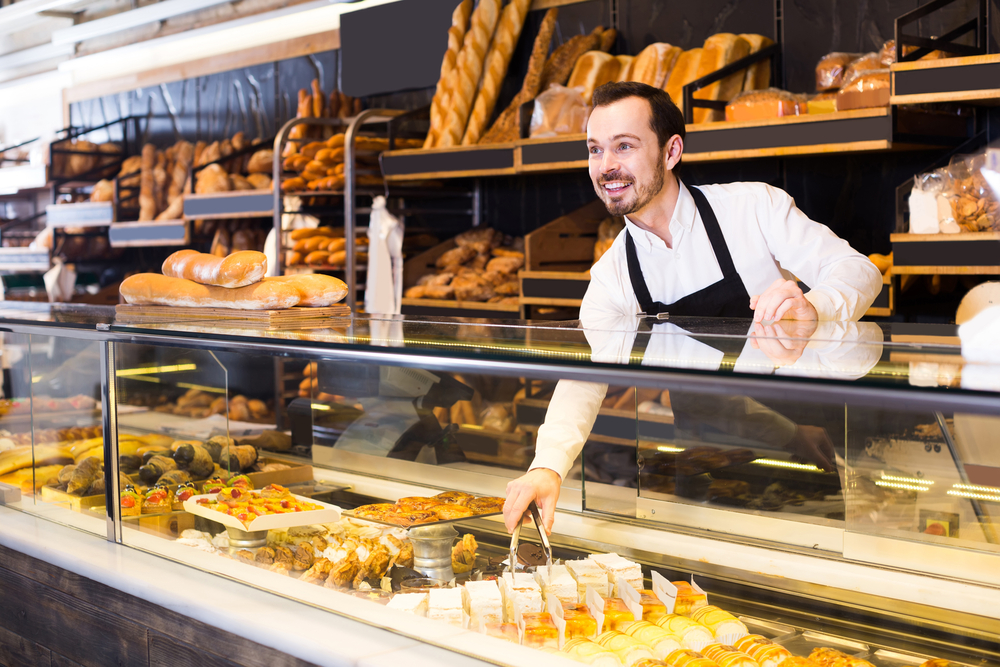 5. Gino's Pastry Shop
Gino's has been around since the 1960s and ever since the iconic Arthur Avenue shop has been satisfying pastry lovers with their popular Italian baked goods. Numerous celebrities have walked into this restaurant craving for their sweets and you can witness that by looking at the photos taken and displayed on the walls.
You can see Al Pacino, Joe Pesci, and so many other celebrities enjoying a good piece of pie. Enjoy some sweets and good old memories while you're at it.
6. Pilar Cuban Bakery
At the Pilar Cuban Bakery, you can have an incredible breakfast "to go". The bakery's interior design is also an amazing '80s kitsch having fake marlin, geometric pastel tiling, and a spunky neon sign that displays the shop's name.
7. New Flushing Bakery
At the New Flushing Bakery, you can have the best Portuguese tarts from NYC. Many people have tried them, and they are to die for. Don't make the classic mistake of ordering just one, order many because you won't be able to stop once you've tried them.
Their subtle almond flavor combined with the buttery dough and the vanilla filling is the delicacy New Yorkers never get tired of. The average price for one is about $2 which is more than worth it! You can find the bakery on Roosevelt Avenue and it's open every day until 9 p.m.
8. Bourke Street Bakery
Among other pastries and cakes, here you can find lemon curd tarts, carrot cake, ginger crème brûlée and so many more creative desserts that will fill you up.
Among sweets, they also have vegetarian-friendly or healthy snacks, their most famous ones are the savory sausage rolls. They also offer special bread made in-house and other savory sandwiches invented and created by them.
If you would like to sit down and enjoy one of their biodynamic wines, that is also possible. You can enjoy their tasty pastry goods any time since they are open daily until 5 p.m.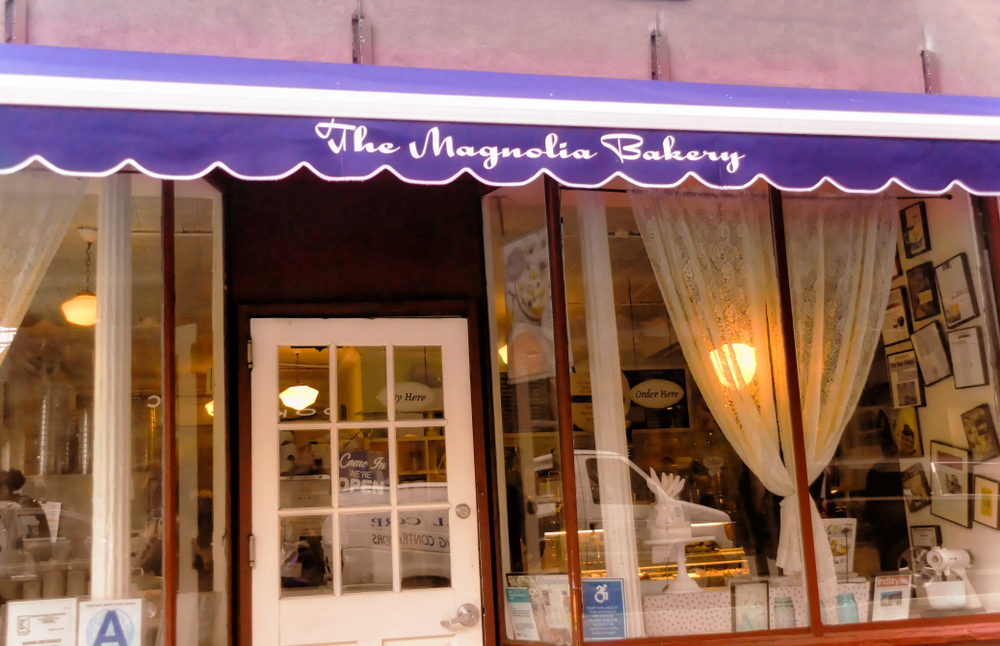 9. Magnolia Bakery
Probably one of the best bakeries in the state. The popular banana pudding is one of their best desserts which is probably the same reason why they are one of the best bakeries in New York. In addition, their cupcakes are delicious and just as famous as the pudding, it's worth trying one… or 12.
Magnolia Bakery is also the bakery that started the mini-cake trend. They are smooth, and full of flavor and the taste is heavenly! The bakery is situated on Bleecker Street and it's open every day, however, the hours may differ. The average price for a cupcake is around $3.
10. Sullivan St. Bakery
Sullivan St. Bakery is famous for its AMAZING bread and it's also considered to be one of New York's best pastry shops. However, that's not the only thing they are famous for. They are also known for their amazing jelly-filled cupcakes and other mouth-watering sweets they display throughout the shop.
If you go there don't forget to also try the Italian-style doughnuts, you've never tasted anything like them before. They are open every day and the average price for a loaf is around $4.
Make sure you buy more than just one, you won't get tired of it after you try it!
By the way, if you want to bake pastry and sweets like a real NYC baker, here's a cookbook with plenty of recipes you may want to have!
Takeaway
We don't know about you, but we are done for the day, actually, for the whole week, We are taking some time off to try all of these AMAZING pastry shops! We barely made it to the end of this article without smashing the fridge and resisting the urge to order pastries.
Leaving all jokes aside, it's a must to enter at least two of these locations if you are in New York. From time to time, eating some sweets won't hurt anybody.
And most importantly, remember: in life, we are supposed to enjoy the good things, after all, we only live once (Yes, we might just have made up an excuse to eat as much sugar as we can, but we meant it).
If you're looking for related topics, check out this article: The Best American Destinations For Music Lovers.