You won't believe these exotic destinations around the world!
What images spring to your mind when you think about exotic places? White sand beaches, palm trees, turtles, and whale sharks, perhaps a tropical rainforest virtually undisturbed by humans?
Well, we've uncovered a lot more. In today's hectic world, individuals desire many things to make life a little more exciting and invigorating, whether we're talking about a new pastime or a fun trip. This post will introduce you to a few stunning and one-of-a-kind vacation spots that will guarantee a memorable trip to a tropical paradise.
Warm weather, beautiful sunsets, breath-taking sceneries, white sandy beaches, and ideal activities await. Here are 7 of the most gorgeous exotic places to visit on the planet. It's perfect for adding to your bucket list.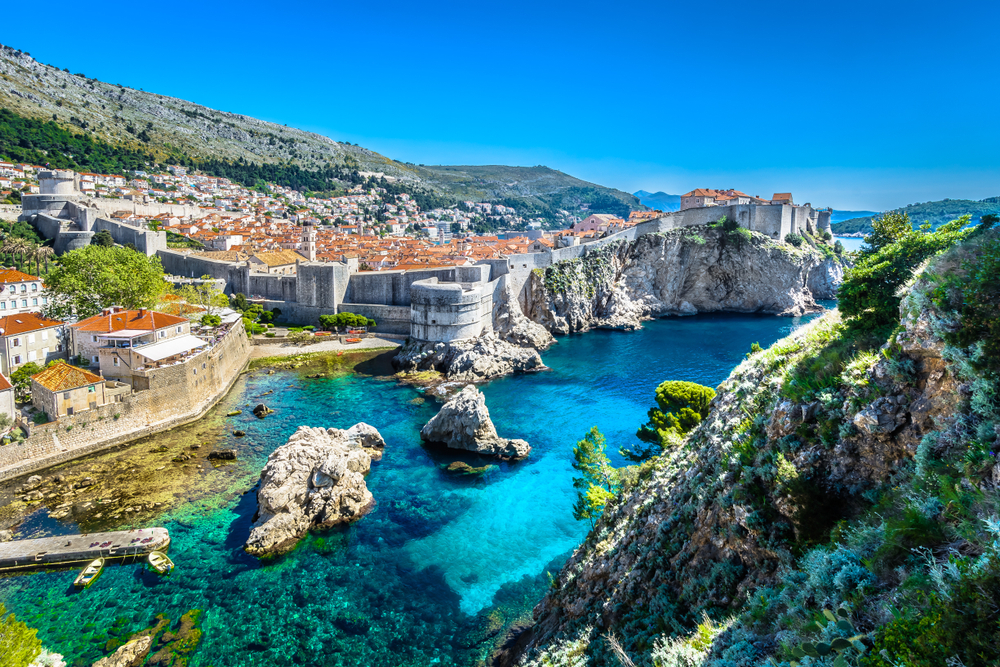 1. Dubrovnik, Croatia
The Republic of Croatia is an intriguing and fascinating Adriatic Sea location. Dubrovnik, in particular, is a walled medieval town renowned as the "Pearl of the Adriatic," which was once a wealthy and strong state and now feels like a living museum, which makes for the perfect exotic holiday.
While here, you can explore the wide variety of baroque churches and old marble streets, which are dotted with quaint cafés and fashionable taverns and restaurants.
Dubrovnik is a wonderful vacation location that will make you feel like you've touched a piece of heaven on Earth, with a rich cultural past and stunning architecture all within the classic city walls. It's also a terrific place to stop on your way to an adventurous sailing excursion in Croatia.
2. Fiji
Fiji is a beautiful archipelago/country in the South Pacific Ocean that encircles the Koro Sea 1,305 miles north of Auckland, New Zealand. Fiji is made up of 333 islands, yet just two of them, Viti Levu and Vanua Levu are home to 87% of the inhabitants.
Because 90% of the nation is made up of water, Fiji is ideal for scuba diving and snorkeling, with over 2,485 square miles of vibrantly colored coral gardens. The land gardens are very impressive, so be sure to visit the Garden of the Sleeping Giant in the Nausori Highlands, which has a large collection of bright orchids and other native flora if you decide to visit.
Other must-see attractions in Fiji include the Mamanuca and Yasawa Islands, Taveuni Island's Bouma National Heritage Park, Denarau Island, Beqa Lagoon, and the Navua River in Viti Levu.
So, what do you think so far? Have you packed your bags yet?…Don't be so quick to make a decision. We've got 5 beautiful more places to tell you about!
3. Ko Lipe, Thailand
Ko Lipe is a beautiful Thai island in the Andaman Sea near Malaysia that is home to numerous native Malay people known as the Urak Lawoi. Despite its tiny size, Ko Lipe is an island rich in activities, history, culture, wonderful food, and everything required for an adventurous vacation.
Pattaya Beach, Sunset Beach (excellent site to see the sunset), and Sunrise Beach are must-sees (best places to watch the sunrise).
On these beaches, you may also go snorkeling or scuba diving in the clear seas of Ko Lipe, where you can see the various tropical fish and beautiful coral reefs. You can also schedule a boat excursion to see the island from the middle of the ocean.
Aside from a beach day, there are several Thai massage facilities and parlors on Ko Lipe, as well as yoga and meditation classes you can enjoy.
4. Mexico (coast): Tulum
Tulum was once a peaceful and tranquil fishing hamlet, but it is today one of Mexico's most dynamic destinations! The first thing to do in Tulum, which is known for its gorgeous sandy beaches and great weather, is to visit the beaches and spend the day resting.
Playa Paraiso, Playa Ruinas, Akumal Beach, and Las Palmas Public Beach are some of the nicest beaches to visit in this area. Taking a mud bath at Laguna de Kaan Luum is another calming pastime (lagoon).
The Sian Ka'an Biosphere in Tulum is home to hundreds of different plant and mammal species, including birds, dolphins, turtles, and fish, and is a must-see on any vacation to Tulum.
Furthermore, the Tulum Mayan Ruins, the Caves at Cenote Caracol, the Cobá ruins, and artist Daniel Popper's famed "Ven a la Luz" (Come into Light) sculpture are also must-sees during a visit to Tulum.
5. Seychelles
Seychelles is a magnificent archipelago of 115 islands in the Indian Ocean. It boasts several beaches, UNESCO-listed natural reserves, virgin jungles and forests, coral reefs, and unique species like the Aldabra tortoises (Aldabra Atoll) and the White Fairy tern.
Seychelles offers an abundance of beautiful beaches to come and enjoy. Anse Lazio (Chevalier Bay), Petite Anse, Anse Georgette, Anse La Passe, Beau Vallon Beach, and Anse Intendance are among the best beaches to visit.
Seychelles is also well-known for its natural reserves and parks, where you may spend an exciting day hiking and trekking. Visit the St Anne Marine National Park, the Morne Seychellois National Park, the Vallée de Mai National Park, and the Aride Island Nature Reserve.
6. Mauritius
Mauritius is an Indian Ocean Island republic known for its beautiful beaches, jungles, hiking routes, waterfalls, lagoons, and coral reefs.
The little town of Chamarel in Mauritius is the most visited natural feature in the country since it has the island's biggest waterfall (more than 62 feet) and is noted for its seven-colored soil (brown, red, green, violet, purple, yellow, and blue).
Furthermore, the Chamarel Curious Corner is a must-see museum with mirror mazes, riddles, and optical illusions.
If you want to stay in luxury, explore the magnificent sandy coastlines of Île aux Cerfs, a private island in Mauritius owned by a five-star hotel. Trou aux Cerfs Volcano, Bois Cheri Plantation, Ebony Forest Reserve, La Vanille Nature Park, and Black River Gorges National Park are among the other attractions.
7. Gili Islands
The Gili Islands are made up of three tiny Indonesian islands: Gili Meno, Gili Trawangan (the biggest), and Gili Air. The largest and most populous of the islands is Gili Trawangan. Enjoy a quiet beach day at Villa Almarik, Sunset Beach, Malibu Beach, or Good Heart Beach while you're there.
You may also have a fantastic time snorkeling/diving and exploring the island's numerous unusual colorful fish and sea turtles. Going to the famed Gili Ocean Swings, which are placed all across the island during sunset, is a popular and attractive activity (for the best pictures).
Furthermore, the Gili Trawangan Night Market is the greatest and cheapest location to dine and shop.
Gili Meno is a little island that can be explored in 90 minutes by strolling around and taking in the stunning scenery. The Asin Lake (saltwater lake), the Mangrove Forest, the Green Turtle Captivity, and the Gili Meno Bird Park are also worth seeing.
Gili Air is the ideal destination for leisure and relaxation on turquoise-colored beaches. The Slow Spa on Gili Air will provide a relaxed day with a wide range of treatments. Another popular activity is snorkeling and diving to find the underwater artworks.
Be sure to leave us a comment to tell us which of these stunning places was your favorite. But that's not all we have to offer. You might also like: 7 International Vacations Americans Swear By